The Untold Truth of Twice Member – Mina
• Mina Myoi is a singer and dancer, part of the South Korean girl group Twice.
• As of early 2020, her net worth is estimated to be over $1 million.
• She was born in San Antonio, Texas and grew up in Japan.
• She was discovered by JYP Entertainment while shopping in Osaka and joined the group in 2015.
• She has gained international fame and has released several successful songs with the group.
Who is Mina?
Mina Myoi was born on 24 March 1997, in San Antonio, Texas, USA, and is a singer as well as a dancer, best known for performing under the name Mina as a part of the South Korean girl group Twice. She is one of the three members of Japanese descent in the group formed by JYP Entertainment.
The Wealth of Mina
As of early-2020, Mina's net worth is estimated to be over $1 million, earned through a successful career in the music industry. She's been with Twice since 2015, and has released numerous music as a part of the group.
Early Life, Education, and Career Beginnings
While Mina was born in San Antonio,of American and Japanese descent, the family moved to Japan and she grew up in Kobe, Hyogo. From a young age she trained in ballet and loved dancing, not knowing that this would be one of the skills that would help her in Twice later on. She attended Obayashi Sacred Heart School located nearby, and the school would gain significant attention later on as she grew to fame.
She was shopping in Osaka alongside her mother when she was approached by a recruiter from JYP Entertainment.
The company is one of the largest of its kind in South Korea operating on numerous fronts, including talent management, recording, music production, events, publishing, and many more. Some of the artists they manage include Rain, Wonder Girls, Stray Kids, Day6, and many more.
She accepted the offer of a potential career in entertainment, and moved to South Korea in 2014 to begin training as a K-pop idol. She trained for around a year before making her first television appearance in the show "Sixteen".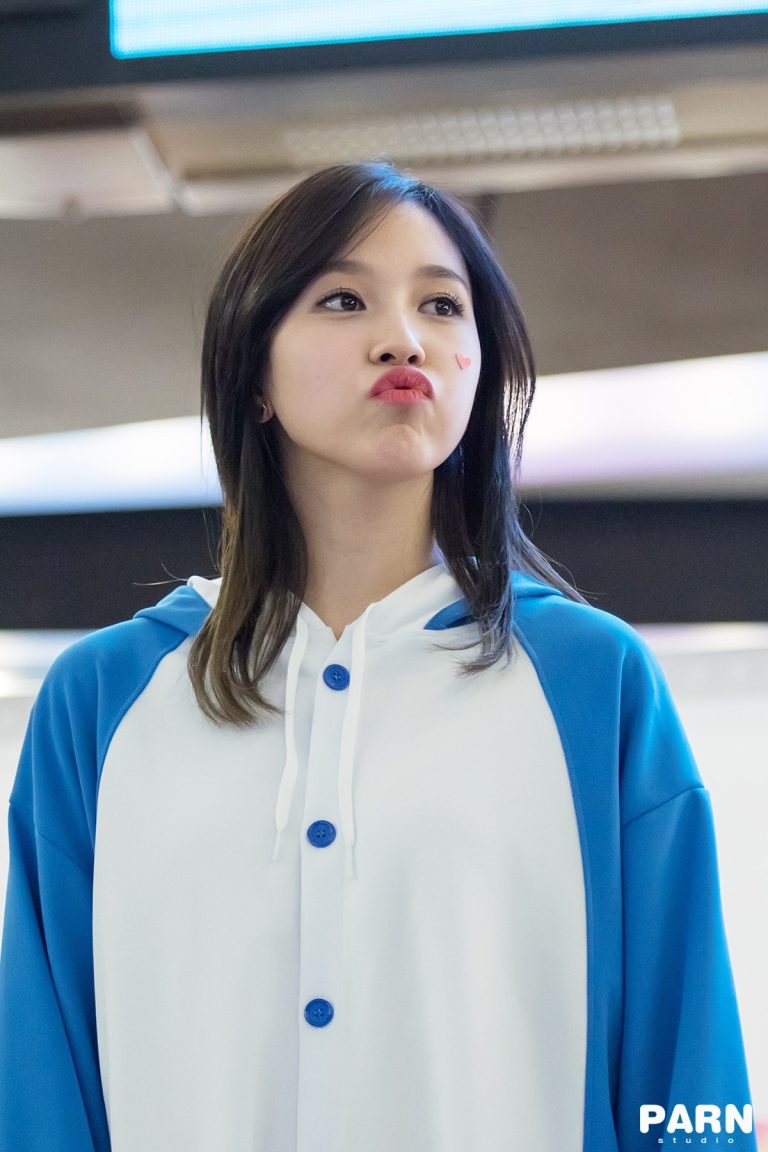 The Creation of Twice and Rise to Fame
"Sixteen" was a reality survival show created by JYP to determine the final members of the girl group Twice. As the name denotes, 16 participants competed against each other, and were assessed for their abilities as well as their personality. Nine members were ultimately chosen to become part of the group, with Mina placing fourth during the competition. One of Twice's members, Momo was initially eliminated, but was later brought back to be added to the group.
Shortly after the show, Twice made their debut by releasing an extended play (EP) called "The Story Begins". The following year, the group started to gain a lot of popularity, with their song "Cheer Up" reaching the top of the Gaon Digital Chart, and winning Song of the Year at the Mnet Asian Music Awards and the Melon Music Awards – it was the best earning and performing single of the year. They then worked on the EP "Twicecoaster: Lane 1", which contained another hit single in "TT", reaching the top once more, holding for four consecutive weeks.
"Twicecoaster" would become the highest-selling girl group K-pop album of 2016. With that, Twice had managed to sell over a million units across all their releases.
International Fame and Recent Projects
With their hit songs, Twice was gaining attention internationally, and their Japanese members were also attracting attention from Japan. The group made their Japanese debut signing with Warner Music Japan, and releasing a compilation album called "#Twice" which contained Japanese versions of several of their hit singles.
The compilation album reached the second spot of the Oricon Albums Chart and the group quickly became one of the highest-selling artists in the country. They followed it up with an original Japanese song called "One More Time".
They then made history, becoming the first Korean girl group to earn a Recording Industry Association of Japan (RIAJ) Platinum certification for their album and single. They were ranked as the third top artist of Billboard Japan in 2017. The group continued touring, and released another EP called "What Is Love?"
180412

the nose scrunch ? pic.twitter.com/cv0bsq5Oxz

— mina pics! (@myouisarchive) January 31, 2020
In 2018, they released their first Japanese studio album – "BDZ" – which was certified platinum once more. They also became the first Korean girl group to hold a Japanese dome tour, and the following year Twice became the best-selling Korean girl group of all time. One of their latest releases is the EP called "Feel Special".
Personal Life
It is known that Mina is single and there have been no reports about any past romantic relationships. She is very busy with the schedule of Twice and doesn't have a lot of time to engage in anything else. Such idols are tightly controlled by management anyway!
She is considered one of the best dancers of the group. Along with Japanese members Momo and Sana, the trio has been credited for helping South Korea improve relations with Japan. In 2019, she took a break from the ongoing World Tour of the group due to anxiety problems, and was later diagnosed with an anxiety disorder. She has appeared in a few fan events since, though JYP has been prioritizing her health and has not yet secured her schedule.