Tyler The Creator Wiki Bio, Net Worth, Girlfriend, Gay, Relationships, Family
• Tyler the Creator is an American record producer, rapper and music video director.
• He was born Michael Gregory Okonma in Ladera Heights, California, and his father is from Nigeria.
• He rose to fame when he co-founded the alternative hip hop collective, Odd Future Wolf Gang Kill Them All.
• His net worth is estimated to be at least $6 million.
• He has been involved in a number of controversies, including homophobic language and misogyny.
Tyler the Creator is an American record producer, rapper and music video director, who rose to fame when he co-founded "Odd Future Wolf Gang Kill Them All", an alternative hip hop collective of which he is also the de facto leader.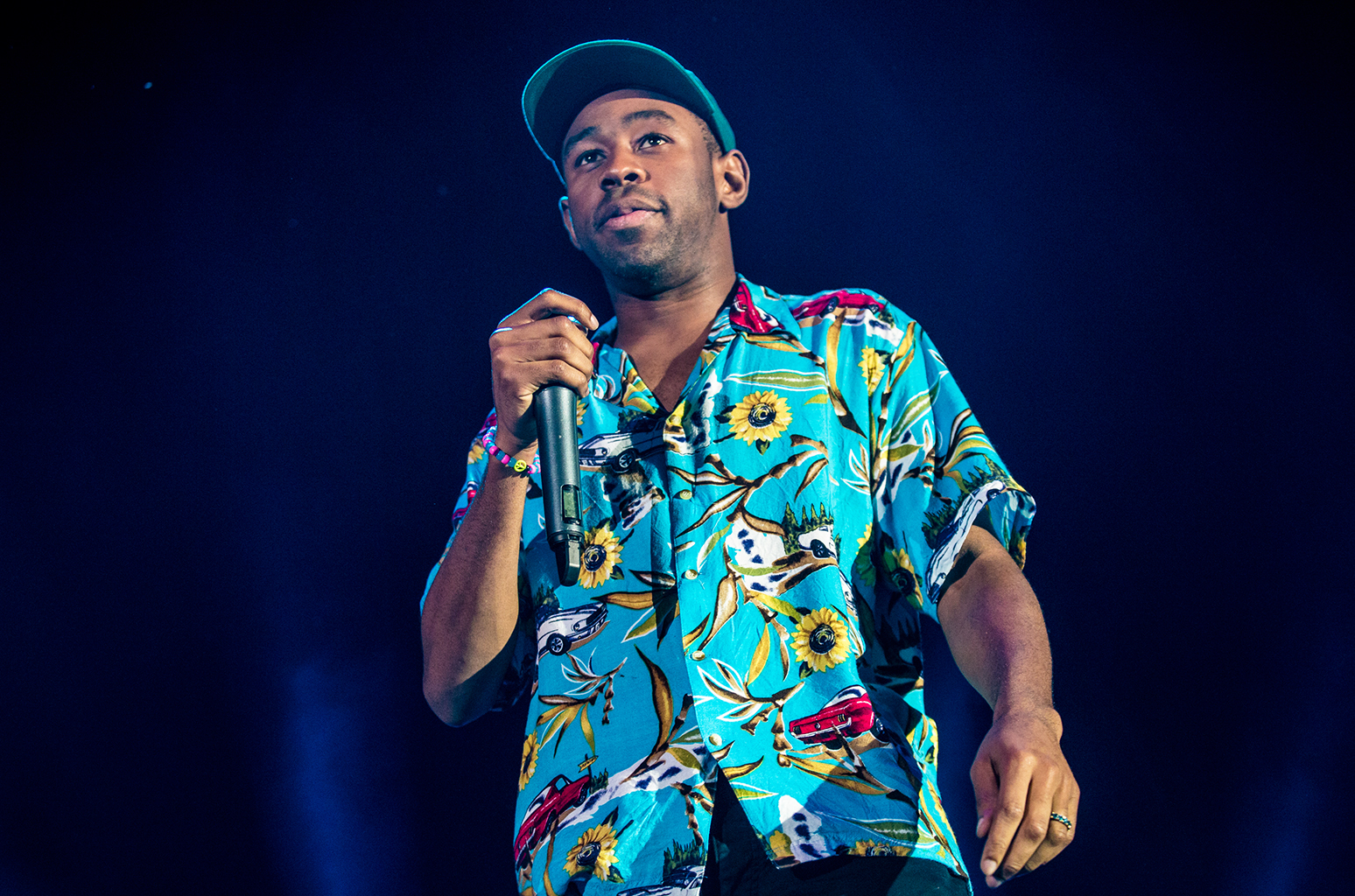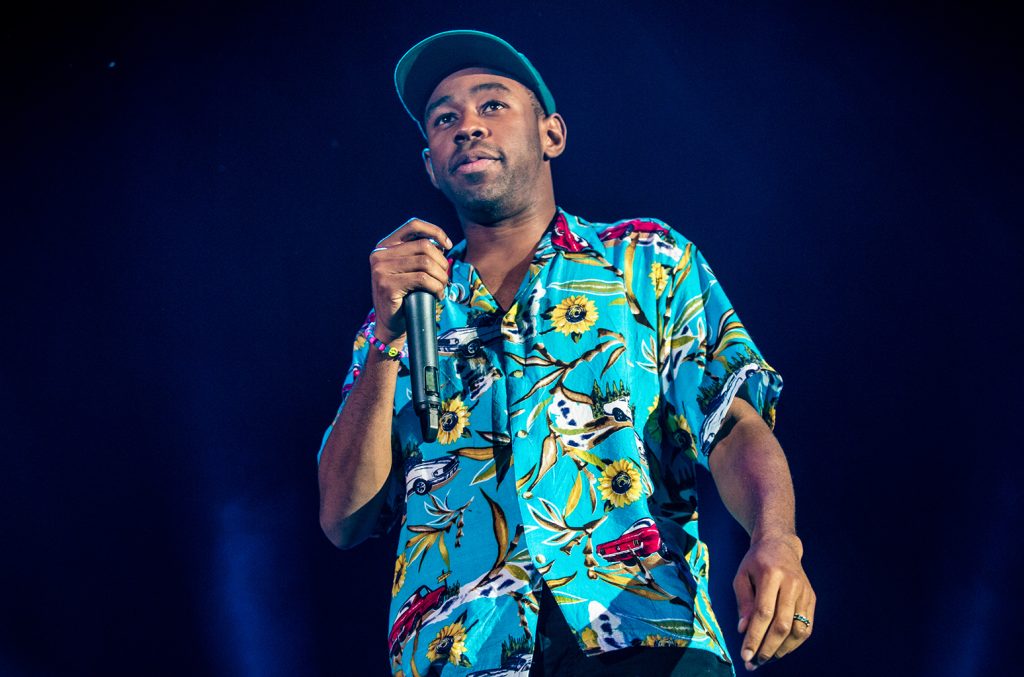 Tyler the Creator Early Life, Family, and Education Background
He was born under the Zodiac of Pisces on 6 March 1991, as Michael Gregory Okonma, in Ladera Heights, California USA, so is 28 years old. His father hails from Nigeria while his mother is of Afro-American and white Canadian descent. His father left before he was even born, and thus Tyler doesn't know him. He was raised alongside his sister Lynda in their hometown. When he was seven years old, Tyler would use his whimsical albums to replace old album covers; his contained a title track, a list of songs, and the length of the songs. Tyler went to a number of schools throughout his 12 years of learning, a different school each year all of them in the Sacramento area.
By the time he turned 14, he was becoming very interested in music, and he enrolled for piano lessons, and within a short time he had become a pro pianist. He was also a very athletic child, and got a skateboard as a gift when he was a teen. Although he never got any training on how to use it, he was able to learn by simply watching the "Pro Skater 4" game as well as other videos. Although Tyler was a shy child who liked to keep to himself, he gained popularity in his senior school when his schoolmates learned of his musical talent.
Tyler the Creator Career
Before he rose to fame in the music industry, Tyler worked at Starbucks for a number of years, and also at FedEx for a fortnight. Eventually, he left these odd jobs to pursue his passion for music as a career. He released his first mix-tape entitled "Bastard" in December 2009, and it scooped the 32nd position on Pitchfork Media list. He released his popular music video "Yonkers" in 2011 on his album "Goblin" – the video attracted a lot of media attention, and Tyler later confirmed that he had signed with XL Recordings for a one-album contract. That same month, Tyler and Hodgy Beats were hosted on "Late Night With Jimmy Fallon", on which they performed "Sandwitches", a single from Tyler's "Goblin" album.
Tyler then formed "Odd Future", together with Left Brian, Matt Martians, Pyramid Vritra, Hodgy, Jasper Dolphin and Casey Veggies. The team was later joined by other artists such as Lace Bangs and Jeff Tremaine among others. Deckhouse Productions helped with the production of their television show named "Loiter Squad", which was aired on Cartoon Network and Adult Swim in 2012. The show usually ran for 10-15 minutes, and included live action and comedy sketches with pranks and music that "Odd Future" had composed. This show aired for three seasons comprising more than 30 episodes.
In 2010, Tyler had hinted that he would release an album named "Wolf" in 2012, however, that didn't happen until April 2013, utilising instruments that Tyler had made since he was 15 years old. As he had hinted earlier, the album was more of beats than his usual rapping. As fans awaited this album to be released, Tyler was performing various guest verses for fellow artists, including "Martians vs. Goblins" by Game featuring Lil Wayne, and "Trouble on My Mind" by Pusha T among others.
Tyler released his third album, "Cherry Bomb" in 2015 through "Odd Future Records", after his previous song became a hit. This album too became a top ten entry like the previous two, and it also featured Lil Wayne and Kanye West. Tyler has earned a number of credits as an actor too – he has made appearances in a number of television series, including "Uncle Grandpa", "The Jellies", "Lucas Bros Moving Co", "Axe Cop", and "Black Dynamite". His other credits include 25 as a director, 17 as a producer, and 23 as a writer. He is also responsible for creating Odd Future's releases artwork, and designing the groups merchandise as well as their clothing.
about me, https://t.co/9MF6eDkAs9 pic.twitter.com/qwoR9kCTti

— Tyler, The Creator (@tylerthecreator) October 18, 2018
Tyler the Creator Dating Life, Gay
Although Tyler's is a famous person, there is little known about his love life. There was a time when his sexuality came under scrutiny as he has given hints of liking boys, but never confirmed it, which has left his fans with more questions than answers. He has also been faced with a backlash for the use of gay slurs in some of his raps. For example, in his "I Ain't Got Time" song, Tyler's lyrics include him saying how he has been kissing white boys ever since 2004. When he went for an interview with Koopz Tunes, Tyler confirmed that he had a boyfriend while growing up, and in 2017 stated that he had a boyfriend in California when he was 15.
In 2011, Tyler was rumored to be dating Milan Bertone, a model. Although their relationship was short-lived, Milan appeared in Tyler's music video of his single "She". In 2016, Tyler was said to be in a romantic relationship with Kendal Jenner. However, both of them denied the rumors saying that they were simply friends who have been photographed together, and people jumped to their own conclusions. The rumors got out of hand, making Kendall to jokingly tweet 'apparently we're dating' to Tyler who responded saying that there is no way they could be dating as they were both gay – joking or not is still unknown.
While Jaden Smith was performing at the Tyler's Camp Flog Gnaw Carnival, he called Tyler his boyfriend. He said 'I just want to say, Tyler The Creator is the best friend in the world and I love him so much'. He also added 'I want to tell you people something Tyler doesn't want to say – he is my boyfriend and has been all my life'. He later tweeted that Tyler could not keep denying the fact that they were boyfriends. Tyler responded to the tweet calling Jaden crazy. Until Tyler discloses whether he is gay and tells his fans who he is dating, he remains a single guy.
Tyler the Creator Controversies
Tyler has been associated with a number of rumors and controversies throughout his life in music, including that he has been in relationships with Kendall Jenner and Iggy Azalea. He has also been criticized severally for using homophobic language, misogynistic lyrics, and graphic representations of violence against women. On 15 March 2014, Tyler was also involved in another controversy after he was arrested for instigating a riot at the music festival being held at the South by Southwest.
Tyler the Creator Net Worth
Tyler has been very successful in his music career and earns a good amount of income from it. As of 2019, reputable sources estimate Tyler The Creator's net worth to be not less than $6 million, likely to rise assuming his career continues.