Tyra Banks and Erik Asla split – where's he now? Net worth, age, Wiki bio
• Erik Asla is a successful photographer who has worked for magazines such as Elle, Bazaar, GQ Australia, and The New York Times.
• He is most well-known for his relationship with former model, actress, and businesswoman, Tyra Banks.
• His net worth is estimated to be around $3.5 million.
• He and Tyra Banks have split amicably and are sharing custody of their 3-year-old son, York Banks Asla.
• Tyra Banks has an estimated net worth of $90 million and is a well-known model, actress, and businesswoman.
Who is Erik Asla?
Erik Asla has risen to prominence most notably because of his romantic relationship with former model, businesswoman, actress, author and producer, Tyra Banks. However, he is successful in his own right, as he has earned a name as a photographer, working for a number of popular magazines, including Bazaar, Elle, GQ Australia, among many others.
So, do you want to find out more about this prominent photographer, from his childhood to most recent career endeavors, and personal life as well? If yes, then stay with us for a while, as we introduce you to Erik Asla.
Erik Asla Wiki: Age, Childhood, and Education
Erik Asla was born on the 21st May 1964, in Norway, but further information about his childhood remains unknown, including the names and vocations of his parents, whether he has any siblings or not, where he grew up, and his educational background. Hopefully, more information surfaces in the near future about this renowned photographer.
Erik Asla Career
Erik moved to Paris when his career started, and after a while to the US, settling in Los Angeles, California, where he found a place for himself as a junior photographer, working for Herb Ritts. With Ritts, Erik's skills improved and new work was coming his way on a daily basis, and his name became more famous, resulting in work for some of the most prestigious magazines, including Elle and Allure. Naturally, his career was only going forward, and in no time Erik found engagement with both Calvin Klein and Audi.
Rise to Prominence
Determined to succeed, Erik pushed forward and the number of prestigious brands in his portfolio only increased, working for Bazaar, Glamour, GQ Australia, and even The New York Times, while one of his most prominent models included Emily Ratajkowski. In 2013 Erik briefly moved back to Norway, involved in "Norway's Next Top Model", then started working for the reality TV series "America's Next Top Model", where he met Tyra Banks. This was a life-changing event for Erik since the two started a romantic relationship not long afterwards, and once their relationship became public, Erik's name became more popular and he was a star.
Erik Asla Net Worth
Although it wasn't his career that made him popular, but his relationship with Tyra Banks, his work has certainly increased his wealth to a large degree. So, have you ever wondered how rich Erik Asla is, as of early 2019? According to authoritative sources, it has been estimated that Asla's net worth is as high as $3.5 million, which is rather impressive, don't you think? Undoubtedly, his wealth will increase in the upcoming years, assuming that he successfully continues his career.
Erik Asla Personal Life, Relationship and Split with Tyra Banks
Erik is one of those celebrities who tend to keep their personal life away from the public. We have found out that before Tyra, Erik was in a relationship from which he has three daughters, Tatjana, Taylor, and Tatum, but information about his girlfriend or wife is unknown. However, he and Tyra just couldn't keep their relationship a secret for long, coming out as a couple in 2015. In January 2016 they welcomed a son, named York Banks Asla, through surrogacy, since Tyra has problems with fertility. Unfortunately, their relationship couldn't stand the test of time and, they broke up in October 2018.
Where is Erik Asla Now?
Since he and Tyra separated, Erik moved out from their Los Angeles apartment, and is now living with his daughters. Their split was rather amicable and there was no drama about their break-up. They are now sharing custody over their three years-old son, and doing all that is best for the young one.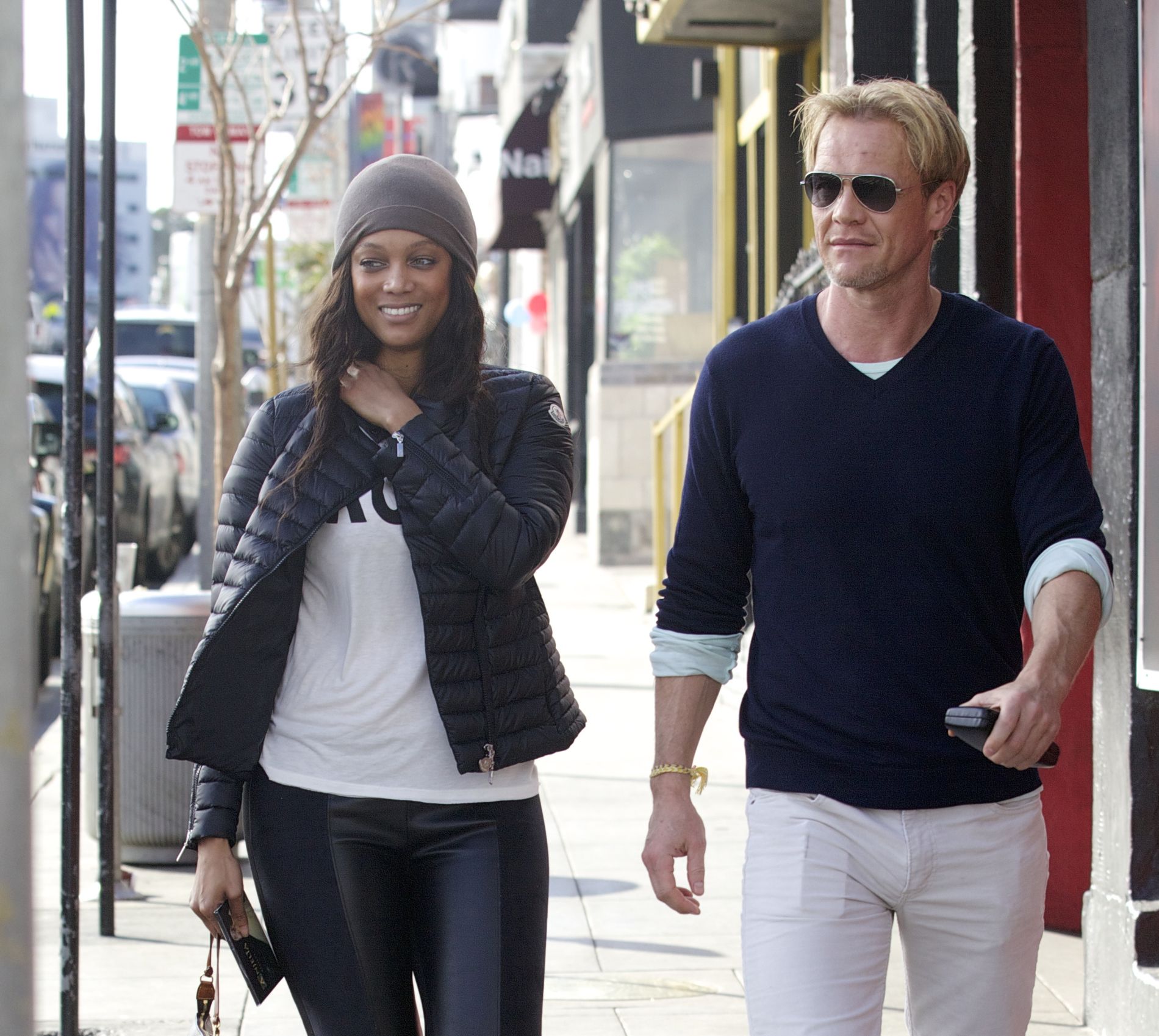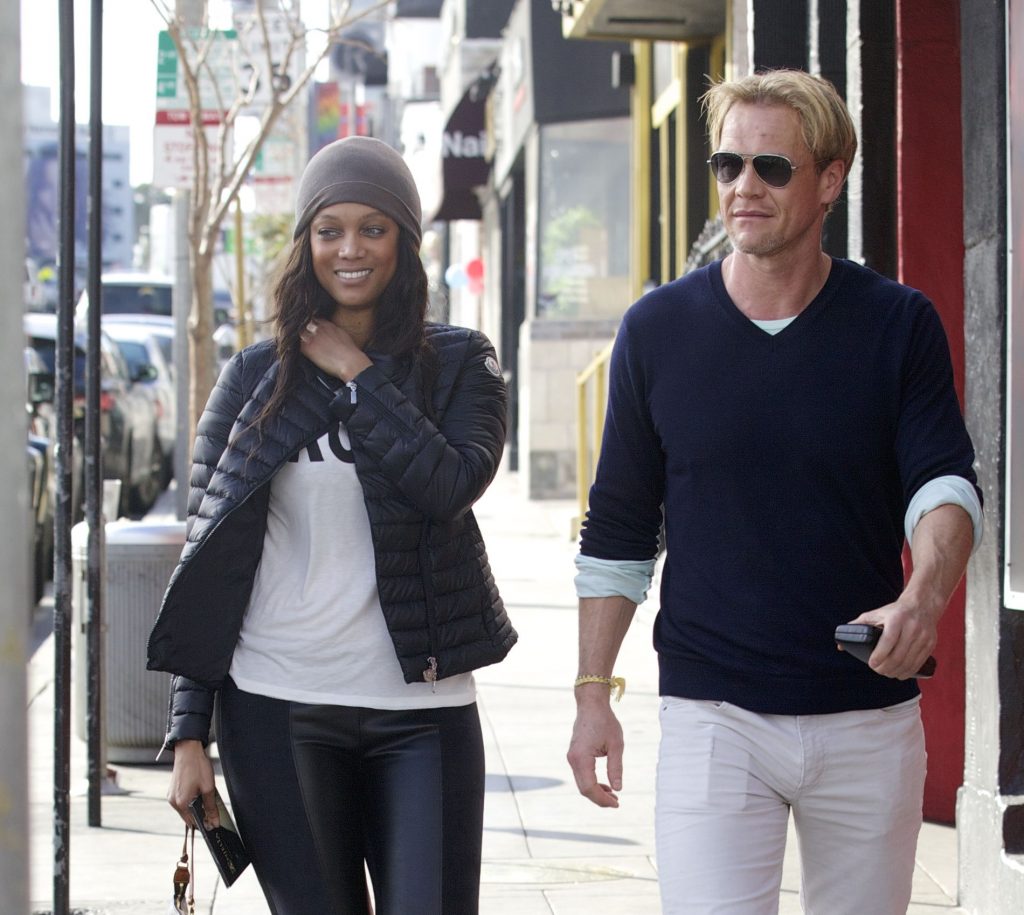 Erik Asla Internet Fame
Over the years, Erik has become quite popular on social media platforms, as his official Instagram page has over 20,000 followers, with whom he has shared pictures of himself and his children, but also the work from other artists who he admires, including from the film "Roma", among many other posts. You can find Erik on Facebook too, but he isn't quite as active on this social media platform.
Nevertheless, if you haven't already become a fan of this prominent photographer, then this is a perfect opportunity for you to become one, just skip over to his official pages, and see what he is up to next.
Erik Asla Ex-Girlfriend, Tyra Banks
Now that we have covered all there is to know about Erik, let's share some information about his ex-girlfriend, Tyra Banks.
Born Tyra Lynne Banks on the 4th December 1973, in Inglewood, California USA, she is the daughter of Carolyn London, a medical photographer, and Donald Banks, a computer consultant. She has an older brother named Devin. Her parents divorced when she was only six years old. Throughout her childhood, Tyra was teased by her peers, as she was considered an ugly duckling, but when she was on the verge of puberty she grew three inches – 8cms – and lost 30lbs (14kgs) in just three months, which later encouraged her to pursue a modeling career. She attended Immaculate Heart High School, during which time she launched her career, although Tyra was rejected by four modeling agencies before she secured a deal with L.A. Models. Just a year later she joined Elite Model Management, since when Tyra has become a household name in the modeling industry and has expanded her influence to acting and reality TV.
According to authoritative sources, Tyra Banks' net worth is as high as $90 million, as of early 2019, certainly impressive and reflecting her professional worth.