Unveiling the Life of KK Dixon: Ja Morant's Ex-girlfriend
KK Dixon's rise to fame began when her heart intertwined with that of Ja Morant, the talented basketball sensation from the Memphis Grizzlies. Their love story ignited back in 2017, and it didn't take long for the world to take notice. But KK is no ordinary beauty; she's a shining star in her own right.
Before she made headlines with her love story, KK had her own shining moments in sports. She was a college athlete, passionately playing basketball and volleyball; her sporting journey was a testament to her dedication and talent.
KK's prowess extends beyond the court; she's also a gifted writer. She's authored a delightful book tailored for kids, enchanting young minds with her literary flair. Her book is a testament to her versatile talents and her ability to inspire young imaginations.
But KK's talents don't stop there. She's also the proud owner of an organization dedicated to motivating and encouraging people to unlock their full potential. Her organization stands as a beacon of inspiration, showcasing her commitment to helping others realize their dreams.
KK is clearly a formidable woman; join us as we get to know her better.
Early Personal Life
Born on 31 August 1999, KK Dixon hails from the quaint town of Antoine, Arkansas, nestled within the heart of the USA. Her upbringing was a journey intertwined with the presence of her two siblings, Tyrik and BrayLee. Their parents, DeShannon and Christal, were the pillars of their shared world,
but that's where the veil of secrecy descends, for KK has shrouded her early life and family in an enigmatic cloud. It appears that this young woman prefers to keep her private world well-guarded.
Education
KK's life is full of accomplishments, and her family is no stranger to success. Her older brother, Tyrik, has made a name for himself on the basketball court, representing Missouri State University.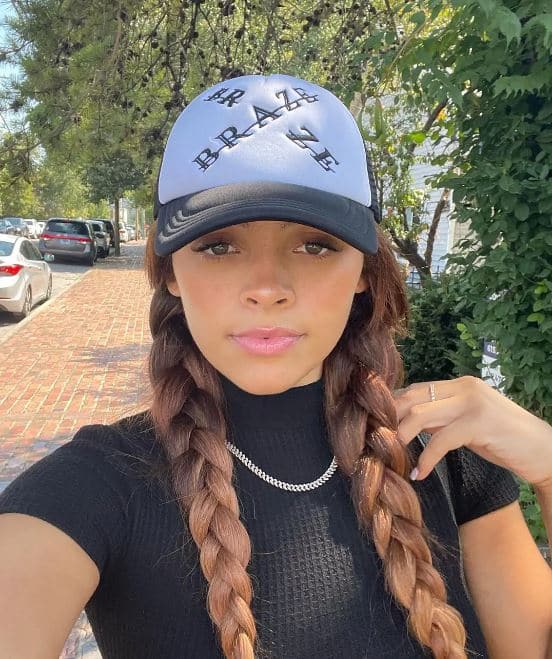 KK's quest for knowledge led her to Fisk University in Nashville, Tennessee, USA, where she pursued her undergraduate studies. Her campus life was a whirlwind of athleticism, as she showcased her talent on both the volleyball and basketball courts.
KK's journey was just beginning, as she became a pivotal member of Fisk University's volleyball and basketball teams, setting the stage for a promising career. However, she had a different path in mind.
Career
KK made a bold decision to chart her course as an author and entrepreneur. She's not just a writer; she's the creative force behind Dixon Brands LLC, where her mission is to inspire and connect people, helping them unlock their full potential and lead fulfilling lives. Her entrepreneurial spirit is the driving force behind her success.
She's also renowned as an author, with her children's coloring book titles making waves. Her works, including "Kaari & Kree's Ultimate Coloring & Activity," have captivated young minds with creativity and joy. You could even find her books available on the digital shelves of Amazon.
In addition to her multifaceted roles, KK has made her presence felt in the realm of social media. As a social media influencer, she wields her influence to inspire and uplift her vast online audience.
She continues to use her social media accounts to connect with her fans and followers, and show off her successful life.
Interesting Facts
As much as we'd love to uncover the secrets of KK's private life, it seems she's a master at keeping her world hidden from prying eyes. Her favorite hobbies, quirky habits, and the tantalizing details that make her unique remain shrouded in mystery.
Later Personal Life
Back in 2017, when Ja Morant was just a freshman, destiny played its hand and their paths crossed. Ja was making waves on the college basketball scene, representing Murray State University, and it was during this exciting time that he met the talented author.
The sparks flew, and their romance ignited in the same year. They decided to embark on a journey together, and made their love affair official in 2018. Their love story soon bore fruit, and in 2019, they welcomed their precious daughter into the world.
Kaari Jaidyn Morant made her grand entrance on 7 August 2019, into the loving arms of her parents. However, her arrival was met with a twist of fate, as she graced the world two months earlier than expected. The little fighter had to spend her initial weeks in hospital before finally going home.
KK and her daughter share a remarkable connection. KK's birthday follows closely, coming just 24 days after Kaari's special day. It's a beautiful quirk of fate that further cements their unbreakable bond.
Sadly, the couple seems to have parted ways, venturing down separate paths despite the love they once shared. While these reports have set tongues wagging, they've also revealed a surprising twist.
In the midst of their differences, Ja and KK have chosen a path that keeps their precious daughter at the center of their world. They've agreed to co-parent their little one, displaying a commitment to her well-being that transcends their personal journey. Eagle-eyed observers have noted that the two have taken the unusual step of unfollowing each other on Instagram.
Physical Characteristics
KK is of small stature at 5ft 8ins (173cm), and weighs about 140lbs (64kgs). She has stunning green eyes and brown hair.
Net Worth
KK's net worth is estimated at over $200k, which is unsurprising given the hard work she puts into her projects such as Dixon Brands LLC.