Wendy Williams Wiki Bio, husband Kevin Hunter, Net Worth, Transgender
• Wendy Williams is a nationally syndicated TV talk show host, radio DJ, fashion designer, and actress.
• She was born Wendy Joan Williams in 1964 in New Jersey and obtained a degree in communications from Northeastern University.
• Her career in radio began in 1989 and she was nationally syndicated in 2008.
• She has made several acting and stand-up comedy appearances and has authored several books.
• She has a successful clothing and jewelry line and is estimated to have a net worth of $60 million.
Who is Wendy Williams?
Wendy has risen to prominence through her nationally syndicated TV talk show "The Wendy Williams Show", which made its debut in 2008. Before this, she was a radio DJ, and worked for a number of radio stations before she was named New York's 'shock jockette'. In addition to radio and television host work, she is also a fashion designer and actress.
So, do you want to find out more about this prominent radio and TV personality, from her childhood to most recent career endeavors, and her personal life as well? If yes, then stay with us for the length of the article as we uncover the life and career of Wendy Williams.
Wendy Williams Wiki: Age, Early Life, Parents, and Education
Born Wendy Joan Williams on the 18th July 1964, in Ocean Township, Monmouth County, New Jersey USA, she is the middle child of Shirley and Thomas Williams. She spent her childhood in the Wayside section of Ocean Township and went to Ocean Township High School. Upon matriculation, she enrolled at Northeastern University, Boston, Massachusetts, from which she obtained a Bachelor of Arts degree in communications. During her university years, she was a DJ for the college radio station WRBB.
Career Beginnings
Having prior experience in radio, Wendy wanted to continue in that industry, and started her full-time career at WVIS, headquartered in the US Virgin Islands, but after a year-long engagement, she joined Washington D.C. station WOL where she worked in the afternoon, while she also did night shifts during weekends at WQHT, in Queens, New York City.
Gradually Wendy was moving upward, and in 1989 joined the WRKS which is now WEPN-FM in New York City; she was appointed as a substitute jockey, but also got a full-time position for the morning show. Soon she had an afternoon drive-time shift, and three years later her hard work was rewarded with the Billboard Award for Best On-Air Radio Personality. The following year there was a change in the ownership of WRKS as it was bought by Emmis Broadcasting, and Wendy was moved to the new station WQHT, now known as Hot 97. Unfortunately, her career at Hot 97 ended in 1998, when she was fired from the station.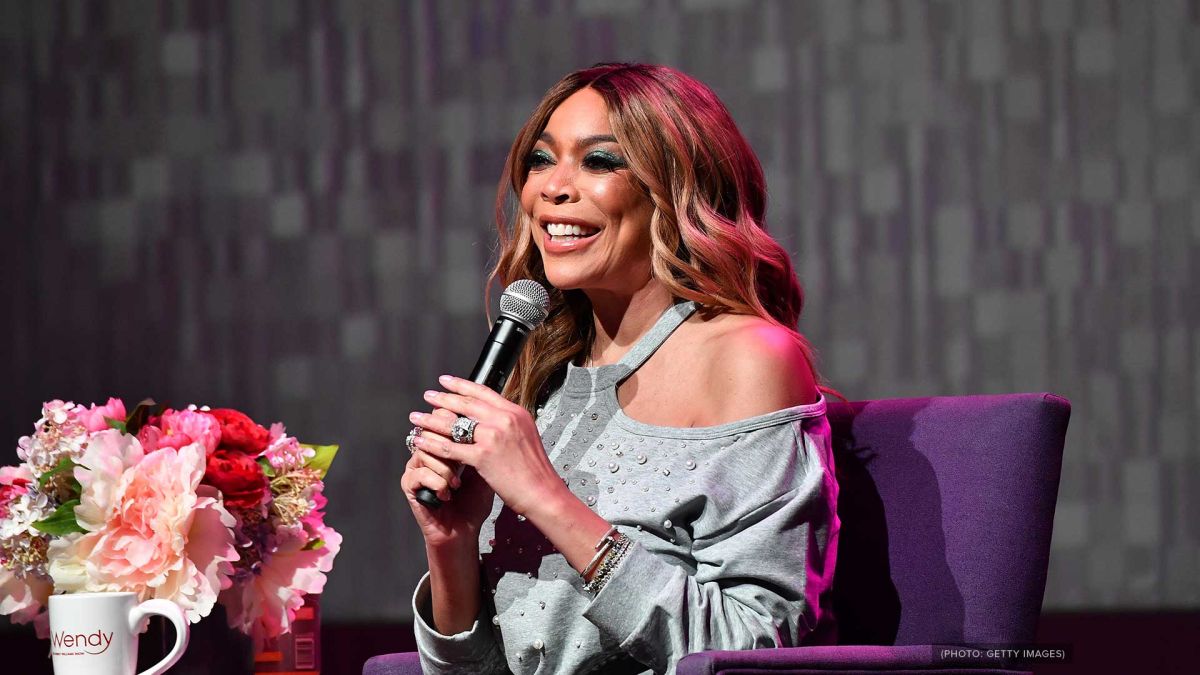 Move to Philadelphia
Her next stop was the Philadelphia-based station WUSL or Power 99FM; during her time there she would often speak about her personal life, and the ups and downs that happened to her. The station quickly became more popular, moving up from the 14th place in ratings to 2nd. She remained at the station until the early 2000s, when she decided to make a return to New York and become a part of the WBLS, where she was on the air from 2 to 6 pm. The return was a rather smart idea since her show became more popular, and with the help of MC Spice who made short rap verses for the show, they steadily attracted more attention, and as of 2008, Wendy Williams was nationally syndicated in Redondo Beach, California; Toledo, Ohio; Lake Charles, Louisiana; then Tyler, Texas, followed by other cities across the USA.
Television Career and Rise to Prominence
It was in 2008 that Wendy got her first chance to appear on-screen; Debmar-Mercury came to Williams with an offer to have her own show for a trial period of six weeks, and she made her debut on the 14th July 2008, airing in four cities for the summer of 2008. During the trial period, she received criticism from The New York Times, stating that she made a new genre of a daytime talk show, 'backtalk show'.
First of the major corporations to sign for Wendy's show was the Fox Network, with a deal to start airing her show in July 2009. BET also signed up for the show, but they wanted the show to start airing right away at night, however, within a year BET syndicated the show internationally, making it available in 54 countries through BET International.
Gradually, Wendy became more popular, and her show is now renewed for 2019-2020 on Fox Television Stations. She has been nominated for several Daytime Emmy Awards for her work, however, the actual award has just eluded her throughout the years. Recently in 2018, she missed a few weeks due to her problems with Graves' disease and hyperthyroidism, which became more serious in January 2019, and as she has been hospitalized, her show is currently on hiatus.
Actress, Comedian, and Author
In addition to her work as a television host, she has had a few acting gigs, most notably as Gail in the films "Think Like a Man" and "Think Like a Man Too". She has made a few stand-up comedy appearances too, including her a live appearance on 11th July 2014, and also did a 12-city comedy tour called "The Wendy Williams Sit Down Tour: Too Real For Stand-Up" in 2015.
Wendy has also authored several books, both non-fiction and fiction, some of which became New York Times best-sellers. Her first book was "Wendy's Got the Heat" (2003), co-written with Karen Hunter, and the two continued their collaboration with "Drama Is Her Middle Name: The Ritz Harper Chronicles, Vol. 1" published in 2006. The following year they published "Is the Bitch Dead, Or What? : The Ritz Harper Chronicles, Book 2", while for the third installment, she worked with Zondra Hughes "Ritz Harper Goes to Hollywood! (Ritz Harper Chronicles)" in 2009. Her latest fiction book came out in 2014, entitled "Hold Me in Contempt: A Romance".
A Successful Businessman
Wendy is also a successful businesswoman; she teamed up with Home Shopping Network to launch her own clothing line of dresses, sweaters, skirts, pants and other clothing 'for the everyday woman'. Furthermore, she has launched a line of jewelry, and her own shoe brand Adorn, manufactured by the China-based company Max Harvest International Holdings, which she and her husband commissioned for 12,140 pairs of the shoes.
Wendy Williams Net Worth
Since launching her career on radio, Wendy has become a prominent TV personality, a successful actress, comedian, and businesswoman, and all of her successes have contributed to her wealth. So, have you ever wondered how rich Wendy Williams is, as of early 2019? According to authoritative sources, it has been estimated that Williams' net worth is as high as $60 million, which would seem likely to rise significantly as her annual salary is reputed to be around $15 million.
Wendy Williams Personal Life, Marriage, Children, Husband Kevin Hunter, Divorce
Wendy has one marriage behind her, to a man she calls Robert Morris III, but reveals no details. Since then, she has moved on and since 30th November 1997 has been married to Kevin Hunter, with whom she welcomed a son, Kevin Hunter Jr., born on the 18th August 2000. Most recently rumors surfaced of her husband having an affair, and a child from that affair, but when asked about it, Williams laughed off the rumors, saying they were untrue.
Is Wendy Williams a Transgender?
Since her first appearance on screen Wendy has faced rumors that she is transgender. Eventually in one interview she said that those rumors are absolutely not true. Wendy is often seen wearing a wig which only contributed to the rumor mill, however, she is definitely a straight woman.
Wendy Williams will be returning with all-new episodes of The Wendy Williams Show on Monday, January 14, 2019. After fracturing her shoulder, Wendy is on the mend and wants to return pain-free and be 200%, delivering the best show that millions of viewers tune-in to watch. pic.twitter.com/fr6dGUWaEL

— Wendy Williams (@WendyWilliams) January 5, 2019
Wendy Williams Internet Popularity
Over the years, Wendy has become very popular on social media platforms, especially Facebook and Twitter, though she is also no stranger on Instagram. Her official Facebook page has close to three million 'likes', with whom she has shared her most recent career endeavors, including one of the newest episodes of her show, among many other posts. She is also popular on Twitter with more than 1.5 million fans, while on Instagram, she is followed by over 1.1 million fans.
So, if you aren't already a fan of this prominent TV personality, actress, author, and comedian, then this is a perfect opportunity for you to become one, just skip over to her official pages and see what she is up to next.