What does Annie Agar Do for a Living? Her Age, Height, Husband
Everyone who keeps up to date with their favorite sports team knows who Annie Agar is. With her comedic sketches, hilarious takes, and wit when it comes to responding to hate and trolls, Annie has conquered sports fans on social media, and doesn't seem to be stopping any time soon.
While Annie has made many people laugh with her videos and other social media adventures, it's also fair to assume that she mostly spends her time creating content for the internet. That's not true though, as Annie Agar is not only a huge sports fan, but is also a skilled reporter, who has worked for several sports networks for several years now, slowly but surely making herself a name with her coverage of the field.
Annie Agar's career might still be young, but there's already a lot to be discovered about her. Keep reading to find out!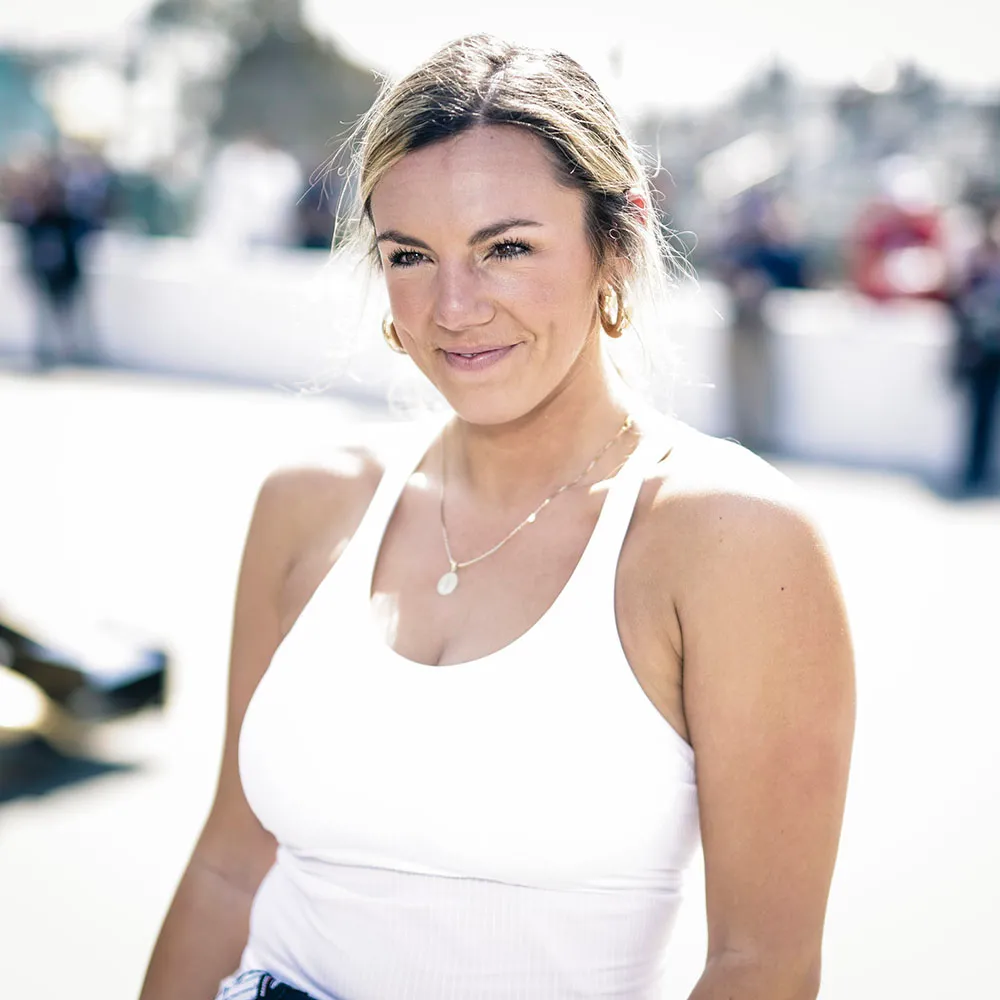 Early Life
Annie Agar was born on 12 April 1996, in Grand Rapids, Michigan. Her parents are Jeff and Becky Agar, and she has a brother named Johnny. Her father played in a minor baseball league for the Detroit Tigers.
In 2018, she graduated with a Sports Broadcasting degree from Grand Valley State University
Coming from a family deeply passionate about sports, Annie was influenced to follow that path from an early age. As she told "Titans Talk with Cason", she practiced basketball, softball, and other sports except for football, despite the latter being her favorite one. As Annie recalled, one of her hobbies growing up was staying home on weekends to watch her favorite football teams play, on top of learning as much as she could about sports so that she wouldn't be smarted out by guys at school in that subject.
Despite being born and raised in Michigan, Annie is a big fan of the Ohio Buckeyes, a love born from her enthusiasm for the former Ohio State basketball player Evan Turner. Though the rivalry between the Michigan University Wolverines and the Buckeyes is famous, Annie affirms that she enjoys being different, and doesn't have a problem rooting for the team of a state which isn't hers.
Career
Annie's dream was always to dedicate her life to sports, whichever way that could happen. By the time she realized that she couldn't become a pro at softball, Annie set herself the goal of becoming a sports reporter, and someday being a part of ESPN, often telling people at college that she wanted to work for the network as a way to speak that wish into existence, as she said during her TEDx Talk.
At that point, she was already very knowledgeable about sports, and looked up to famous reporters in the field such as Erin Andrews, considering her and other communicators the bridge between sports stars and their fans.
NFL meeting week 12

Posted by Annie Agar on Tuesday, November 29, 2022
A couple of years before graduating, she started working as a sideline interviewer for the Michigan-based basketball team Grand Rapids Gold, and the minor league baseball team West Michigan Whitecaps. In 2016, she also joined the network Wood TV8 as a reporter, on top of doing freelancing work as a media correspondent.
Rise To Fame
Despite her vast experience in media as a reporter and sports fan, Annie Agar wasn't famous during the earliest years of her career. Nonetheless, when the world was in quarantine during the 2020 pandemic, Annie took that as an opportunity to bring sports back to people through social media.
That's how she came up with a parody sketch about a Zoom meeting between representatives of the Big Ten Conference when they chose to return to activities in late 2020. By using her creativity and witty sense of humor, Annie conveyed the feelings of fans, players and organizations, quickly gaining the approval of people on social media.
Regarding her motivation to create content, Annie affirms that sports are an 'escape from reality' which had disappeared during the pandemic, leading her to take matters into her own hands to bring that relief to people in some other way. As Annie described it in 2021, she followed her philosophy of 'thinking differently' to approach these issues in the sports world, coming up with her creative ideas this way.
Social Media & Growth
While other content creators are sometimes kind of a one-hit wonder when it comes to virality, that wasn't the case for Annie though. Ever since sharing that first sketch on TikTok, she's been gaining the approval of sports fans and the media thanks to her creativity, smartness and knowledge, even getting big names in the business to share her videos.
Just as she told the Athletic, she was 'just trying to connect people and make them laugh', not to promote brands or products. Nevertheless, she made good use of her increasing online fame to move her career forward, eventually hosting a segment in "Sunday NFL Countdown" in 2020, accomplishing one of her long-awaited dreams of working on ESPN. The next year she left her freelancing endeavors to take a full-term job reporting for the Chicago-based network Bally Sports.
Annie's social media have also been positively affected by her popularity. Though her YouTube channel has a couple of thousand subscribers, her TikTok has over 770,000 followers, and has accumulated 14 million likes. Her Instagram is close to hitting the 250,000 followers mark, while her Twitter has over 500,000 followers, demonstrating that her internet popularity has done wonders for her career in every sense.
Personal Life
Despite how active Annie Agar is on social media, she makes sure not to reveal much about her personal life, especially her romantic endeavors. That's why it's unclear whether she has a partner these days. Nonetheless, Annie has publicly turned down flirting intents from people in the sports world, including Miami Dolphins' receiver Tyreek Hill.
With that being said, Annie is open to talking about her family, especially her brother Johnny, who is a disabled athlete, author, and motivational speaker. Alongside his father Jeff and their Team Agar, Johnny has taken part in a variety of marathons and other important events such as the Ironman World Championship throughout the years.
Regarding her brother's journey, Annie said in her TEDx Talk in 2021 that their parents made sure to raise them both to think about life differently than others, an idea which came from the time her brother was diagnosed with Cerebral Palsy upon birth and was told he couldn't walk. The fact that her brother defied that diagnosis by becoming an athlete was something which inspired Annie as well.
Net Worth & Appearance
Annie Agar has an estimated net worth of $1 million, resulting from her career as a sports reporter and social media creator. Her online popularity has prompted sponsorships from brands and companies, which she often shows on her social media.
Regarding her appearance, Annie is a Caucasian woman of unknown weight, with brownish-green eyes and naturally brown hair, even though she sports dyed blonde hair these days. She's about 5ft 6ins (1.67m) tall and is often praised for her tanned skin and toned figure, as seen in the many positive comments she receives on social media.