What does Betty Broderick look like now? Wiki Bio children, age, net worth
• Elisabeth Anne Broderick (Betty Broderick) is a former housewife convicted of the murder of her ex-husband and his second wife.
• She is currently in prison with a net worth of $0.
• She was born in Eastchester, New York State and raised Roman Catholic.
• Her marriage to Dan Broderick broke down after he began an affair with his paralegal, Linda Kolkena.
• After a lengthy divorce process, Betty murdered Dan and Linda, and was convicted on two counts of second degree murder.
Who is Betty Broderick?
Elisabeth Anne Broderick was born on 7 November 1947, in Eastchester, New York State USA, and is a former housewife, now best known – notorious – for being convicted of the murder of her ex-husband and his second wife. She was charged with two counts of second degree murder, and was sentenced to 32 years to life in prison.
The Riches of Betty Broderick
How rich is Betty Broderick? As of early-2019, sources inform us of a net worth that is at $0, as a result of losing all of her form of income as she was sent to prison. Her case received a lot of attention and became highly controversial. Numerous books have been written about the murder and the trial.
Early Life, Education, and Marriage
Betty grew up in Eastchester, the third child of six children raised Roman Catholic and of Irish-American and Italian-American descent; her father owned a successful plastering business alongside relatives. Her parents were notably strict, and she was encouraged to be a housewife from a young age. She attended Eastchester High School, and after matriculating in 1965, enrolled at the College of Mount Saint Vincent.
Her college was a small Catholic women's college located in Bronx and she majored in early childhood education. She also earned a minor in English and got the degree thanks to an accelerated program. She met her future husband Dan Broderick at the University of Notre Dame in South Bend – he was also from a Catholic family descended from Irish immigrants. They were married in 1969, and she returned from their honeymoon pregnant with their first child. They would have four more children, but with the last one dying just two days after birth.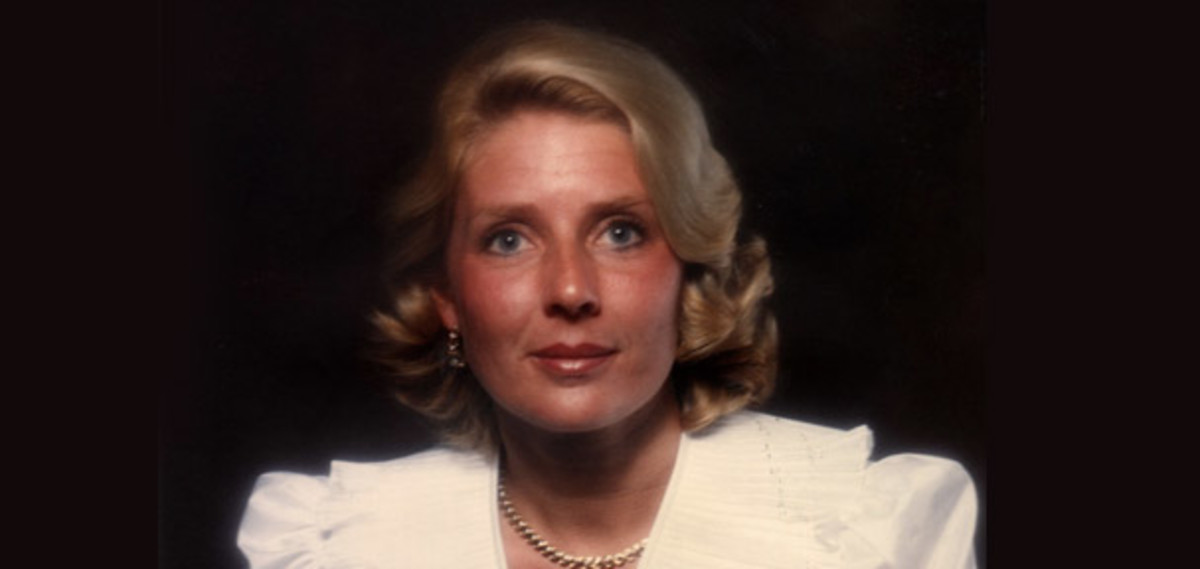 Marriage Breakdown and Divorce
Betty's husband took on student loans to complete both a medical degree and a law degree from Cornell University and Harvard Law School respectively. To make ends meet, she had to become the main provider for the family, working to support them while he was still studying. Eventually, her husband gained the attention of numerous firms which were looking for someone with a background in both medicine and law. After he got his first job, the family moved to nearby Coral Reef, and she continued to work part time while he built a reputation.
Her husband specialized in malpractice cases, and gained a lot of income from the work; she then functioned as a stay-at-home mom and took care of the children. In 1983, he hired former stewardess Linda Kolkena as a paralegal, but a few months later, it was suspected that he was having an affair with her. Betty accused her husband of cheating though he denied it, but that eventually led to the breakdown of their marriage. In 1985, he moved out of the house and eventually took custody of the children. It was later confirmed that he did have an affair, so the two had a lengthy drawn out divorce case, finalized four years later with him retaining custody of the children.
The Murders
During the latter part of their divorce proceedings, Betty's behavior became more irrational and violent. She left hundreds of profanity and obscene filled messages in her former husband's answering machine, and ignored countless restraining orders as she kept setting foot on his property. She vandalized his home, including driving her car into the front of the house. In 1989, her former husband married his paralegal, despite concerns over his ex-wife's behavior.
Seven months after they were married, Betty drove to the house and used a key she had stolen from her daughter to enter while the couple slept, and shot and killed them – Linda was killed immediately while Dan was not, as he struggled to reach for a phone. After contacting her daughter, Betty turned herself in and did not deny that she pulled the trigger. She contended that she had not planned to kill the couple and that her crime was not premeditated.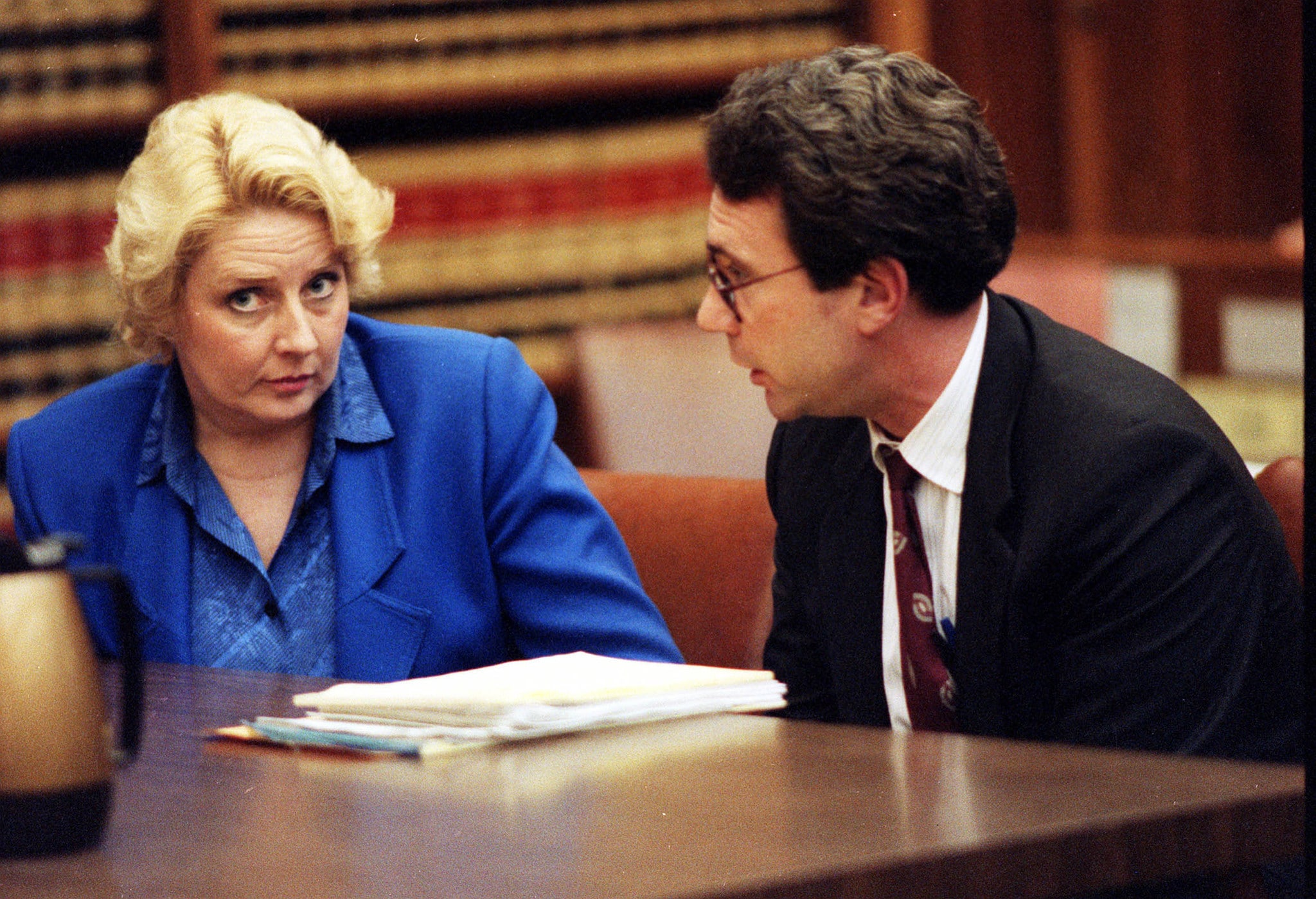 The Trial
Betty's defense during the trial was that she was a battered wife, and that she was driven to the edge thanks to years of abuse. The prosecution portrayed her as a murderer who had schemed the death of her ex-husband for some time. She was not a battered woman according to the prosecution, as she enjoyed a good lifestyle thanks to the support given to her after the divorce proceedings. It was determined through a doctor that she had personality disorders, so the first trial ended with a hung jury with two of the jurors holding out for manslaughter citing a lack of intent. A mistrial was declared and a re-trial was given a year later.
The defense attorney and prosecutor were the same for the second trial which was a re-run of the first. However, this time around the prosecutor was a lot more successful, with the jury giving a verdict of two counts of second-degree murder. She was sentenced to two consecutive terms of 15 years to life plus another two years for the illegal use of a firearm. She has been in prison since then, serving her sentence at the California Institution for Women. She has been denied parole three times.
Pop Culture Effect
The murders and the trial led to the production of a two part television film in which Betty was portrayed by Meredith Baxter who received an Emmy Award nomination for her performance. The murder was also dramatized in an episode of "Deadly Women". She has been granted numerous magazine and television interviews from before and after her trials, with her making an appearance in the "Oprah ,  Show", and "Hard Copy". At least four books have been written about her, not including those written about her in magazine articles. A "Law & Order" episode was also inspired by the murder, and the case was also covered in an episode of "My Favorite Murder".