What happened to Hurricane Chris (rapper)? Wiki Bio, net worth, girlfriend
• Christopher Dooley Jr., better known as Hurricane Chris, is an American rapper from Louisiana
• His commercial debut single "A Bay Bay" was a great success, reaching No. 7 on the US Billboard Hot 100
• His second studio album "Unleashed" was released in December 2009, and peaked at No. 46 on the US Billboard's Top R&B/Hip-Hop Albums, and No. 20 on the US Billboard's Top Rap Albums charts
• He released several mixtapes and singles, including "Bend It Over" in 2012, "Ratchet" featuring Lil Boosie on May 2014, and "Sections" featuring Ty Dolla $ign in August 2015
• His net worth is estimated at $300,000, as of early 2019.
Who is Hurricane Chris?
If you are into hip-hop and rap music, then you've certainly heard of Hurricane Chris, an American rapper from Louisiana, best known for his commercial debut single "A Bay Bay", and his debut studio album "51/50 Ratchet".
So, do you want to find out more about the life and work of is Hurricane Chris, from his early childhood to date, including his personal life? If yes, then stay with us for the length of the article as we bring you closer to this successful rapper.
What Happened to Hurricane Chris? Unleashed and Departure from Polo Grounds and J Records
Hurricane Chris waited almost three years before he recorded his second studio album, but prior to that he released the single called "Halle Berry (She's Fine)", which featured fellow local rapper Superstarr, who also produced it as it was originally his before he sold it to Play-N-Skillz, who then gave it to Hurricane Chris. The single reached No. 52 on the US Billboard Hot 100 and peaked at No. 7 on both US Hot R&B/Hip-Hop Songs (Billboard) and US Hot Rap Tracks (Billboard). Later in 2009, Hurricane Chris released a second single, "Headboard", produced by The Inkredibles and featuring guest appearances from Plies and Mario. Finally, in December 2009, Chris' second studio album called "Unleashed" saw daylight, and although it failed to get onto international charts, the album peaked at the No. 46 on the US Billboard's Top R&B/Hip-Hop Albums, and No. 20 on the US Billboard's Top Rap Albums charts. However, Hurricane Chris departed from (or was dropped by) Polo Grounds and J Records in 2010, and "Unleashed" remains his latest studio album to date.
Hurricane Chris Wiki: Age, Early Life, Family, and Education
Born Christopher Dooley, Jr. on the 27th February 1989, in Shreveport, Louisiana USA, Hurricane Chris dreamed of becoming a rapper since he was a little boy, and dropped out of Huntington High School to pursue his dreams. Although his mother wasn't happy about Chris' decision to quit school, she had also wanted to become a rap artist when she was young, and knew her son would be happy if he made his name in the music industry. Hurricane Chris mentions his mother in his songs, and explains how she is the reason behind his success.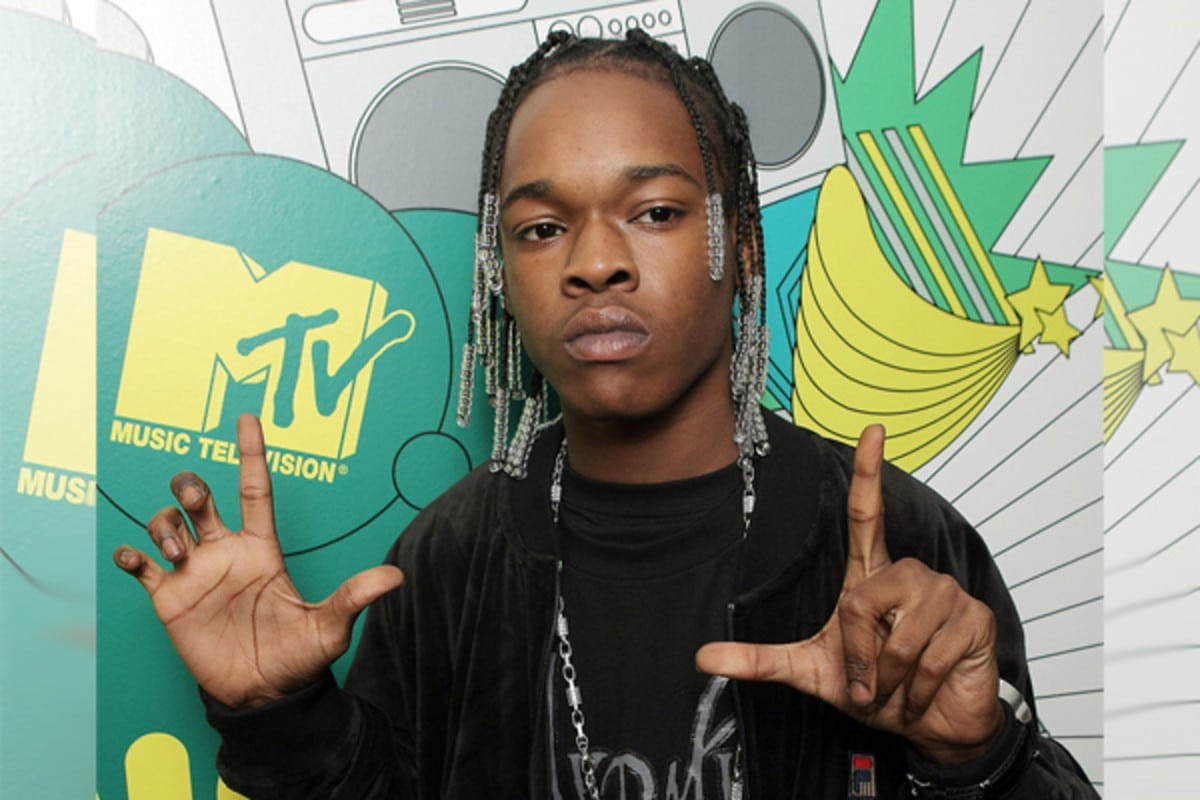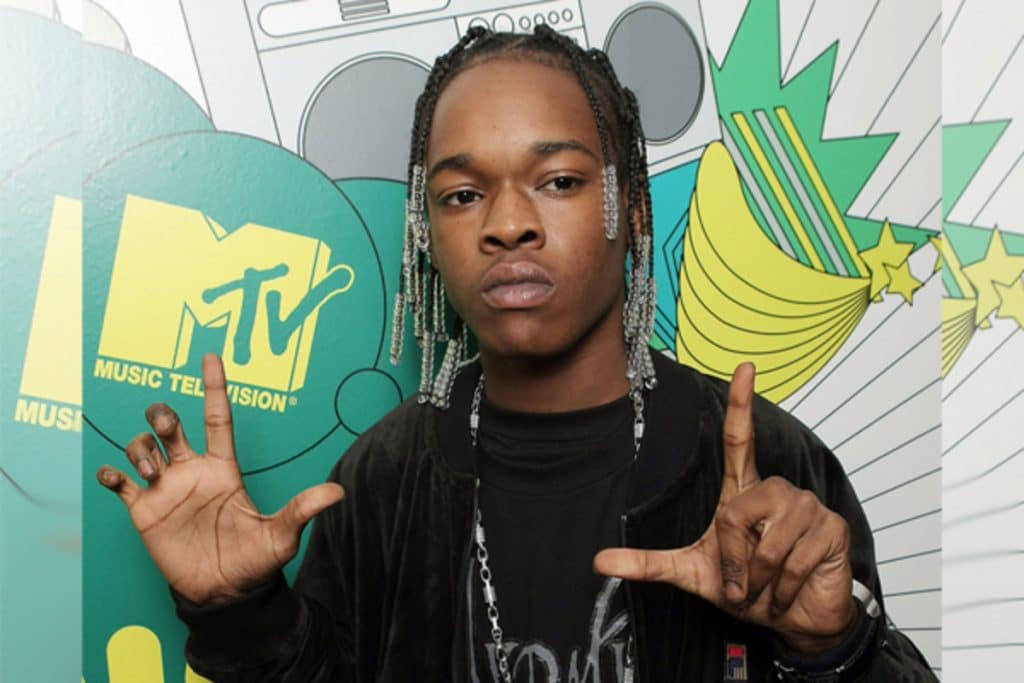 Debut Album and "A Bay Bay"
Hurricane Chris didn't wait for long to start making rap music after quitting high school, and in August 2006 released his debut mixtape called "Louisi-Animal". The remixed version of hit single "A Bay Bay" was included on the mixtape, while the official remix featured well-known rappers such as The Game, E-40, Lil Boosie, Jadakiss, Angie Locc, and Baby. Only a couple of months later, Hurricane Chris released his debut studio album called "51/50 Ratchet" by Polo Grounds Music and J Records, which achieved instant success and debuted at No. 24 on the Billboard 200 with over 60,000 copies sold in the first week. His hit single "A Bay Bay", produced by Phunk Dawg, reached No.7 on the US Billboard Hot 100, and it remains Hurricane Chris' most popular song to date, while his second single "The Hand Clap" peaked at No. 78 on the US Billboard Hot 100, and was well-received by the audience and critics, so helping the rapper to increase his net worth.
Most Recent Work
Following a break of two years, Hurricane Chris announced his next album – "Return of the Hurricane" – in 2012, but failed to release it. Instead, he recorded several mixtapes including "Caniac" in January 2013, and "Hurricane Season" in September 2015, as well as the singles "Bend It Over" in 2012, "Ratchet" featuring Lil Boosie on May 2014, and most recently  "Sections" featuring Ty Dolla $ign in August 2015. None of these singles brought him fame, so he had to do something to attract media attention, and in 2015 he found himself in the middle of an Internet feud between Meek Mill and Drake. Soon afterwards, Hurricane Chris released the song "Don't Play With Me" through a platform called WorldStarHipHop, which has attracted over one million views. His latest mixtape "King Cane" came out in March 2017, and has 13 tracks including "Everywhere We Go", "Designer Shoes", "On the Road", and "Peaches".
Hurricane Chris Net Worth
Since launching his career, Chris has released two studio albums and several mixtapes, all of which have contributed to his wealth. So, have you ever wondered how rich Hurricane Chris is, as of early 2019? According to authoritative sources, it has been estimated that Chris' net worth is as high as $300,000. Undoubtedly, his wealth will become higher in the upcoming years, assuming that he successfully continues his career.
Hurricane Chris, Personal life, Dating, Girlfriend
What do you know about the life of this successful rapper? Well, Hurricane Chris had a short-lived relationship with Shay Johnson in 2008, who is the star of the television reality show called "Love & Hip Hop: Atlanta" and "Comedy Central Roast of Flavor Flav". The relationship didn't last long, because Chris traveled often and the long-distance relationship wasn't an option for the pair. Chris doesn't have any kids, and he still resides in Louisiana.
Hurricane Chris Internet Fame
Over the years, Hurricane Chris has become quite popular on social media platforms, especially Facebook and Instagram, though you can also find him on Twitter. His official Facebook page has over 200,000 followers, with whom he's shared his recent career endeavors, but also some details from his personal life, all of which you can see on his official page. Hurricane Chris is also quite popular on Instagram, on which he has more than 35,000 followers, while on Twitter, Hurricane is followed by around 30,000 loyal fans.
So, if you aren't already a fan of this prominent rapper, then this is a perfect opportunity for you to become one, just skip over to his official pages, and see what he is up to next, both personally and professionally.