What happened to Kenichi Ebina? America's Got Talent winner's Wiki Bio
• Kenichi Ebina is a multi-talented artist who achieved stardom after winning America's Got Talent Season 8
• He obtained an Associates in Arts in General Studies from the University of Bridgeport in 1998 and a Bachelor of Arts in Mass Communications two years later from the same University
• He founded the BiTriP dance troupe, and won Apollo Amateur Night two times, in 2006 and 2007
• He became the first dance and first foreign act to win America's Got Talent, and had dance routines that included martial arts, elaborate dance/mime routines
• He has thousands of followers on social media platforms, and has used his popularity to promote his career
Who is Kenichi Ebina?
Kenichi Ebina is a multi-talented artist, originally a dancer, but who has also included acting into his performances. He achieved stardom after winning America's Got Talent Season 8, in which he showcased all of his talents.
So, do you want to find out more about Kenichi Ebina, from his childhood years to most recent career endeavors, including his personal life as well? If yes, then stay with us for a while as we introduce you to this prominent artist.
What Happened to Kenichi Ebina?
Since winning the "America's Got Talent", Kenichi has been quite busy. He has performed in the venues throughout the world, and returned to "America's Got Talent" in 2019, in "The Champions", however, he failed to advance to the finals. Nevertheless, the craze for this multi-talented performer hasn't subsided, and he is rather popular not only in his native Japan and the US, but also in other parts of the world.
Kenichi Ebina Wiki: Age, Childhood, and Education
Kenichi Ebina was born on the 25th May 1974 in Japan, however, he hasn't shared many details from his early childhood, and as a result, names and vocations of his parents and whether he has any siblings or not remain unknown in the media. In regards to his education, Kenichi obtained an Associates in Arts in General Studies from the University of Bridgeport in 1998, and a Bachelor of Arts in Mass Communications two years later from the same University.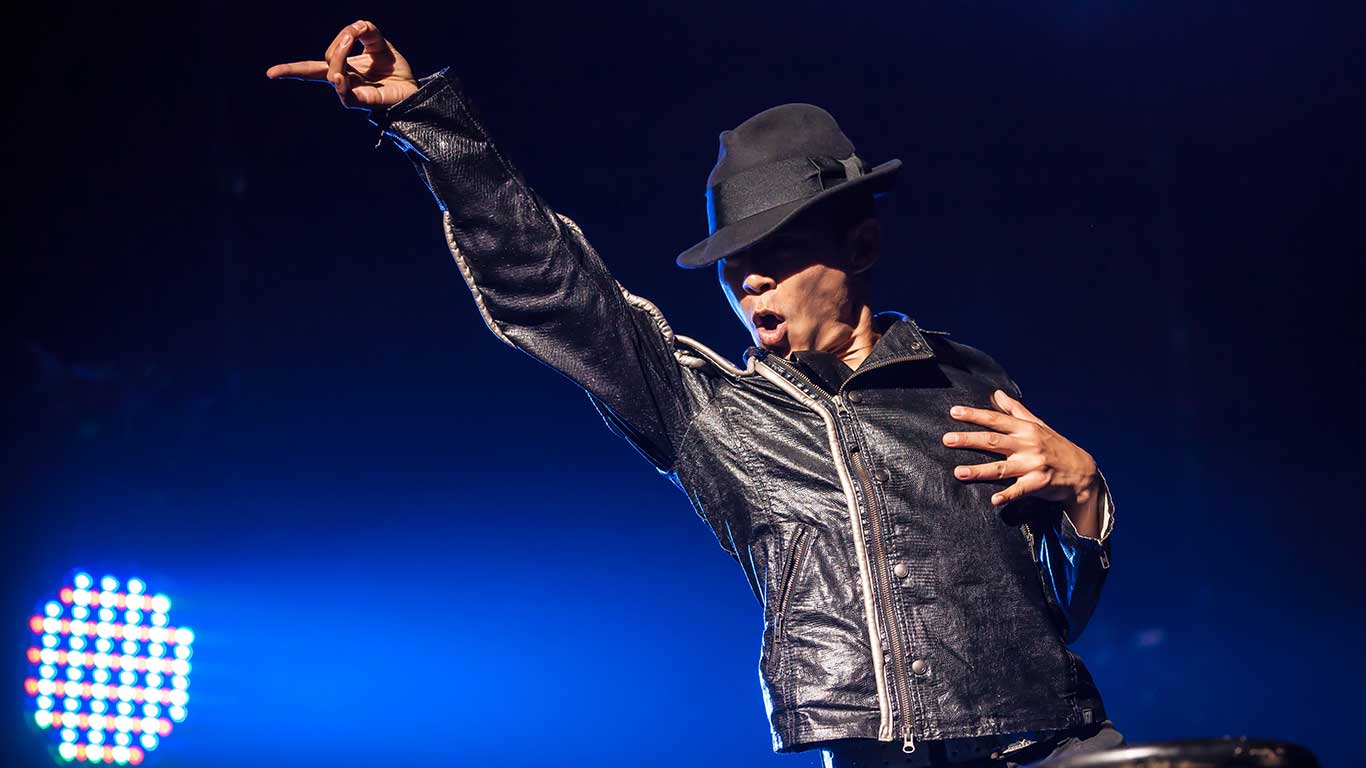 Career Beginnings
Kenichi's professional career started in the late '90s; ever since his childhood years he had been infatuated with dancing, and learned various dances, including hip-hop, jazz, ethnic dance and others, and in his dance routines began incorporating all the styles he learned over the years.
He founded the BiTriP dance troupe, but not only participated with the dance group but also as a solo act and won Apollo Amateur Night two times, in 2006 and 2007, the only competitor to achieve that feat. He continued to improve, and his skills were recognized by a number of people, which brought him into the TV series "Angelina Ballerina: The Next Steps", but also to perform throughout the world, including at "LifeBall 2009", the largest AIDS charity event, in Vienna, Austria, and at Australian Open Tennis in 2009, in Melbourne, Australia, among other appearances.
Rise to Prominence
Encouraged by his success, Kenichi signed up for the "America's Got Talent" season 8 Chicago auditions, doing a Matrix-style "dance-ish" performance, which stunned not just the crowd but also the judges and with three "yes" votes, he was propelled into the live rounds at Radio City Music Hall. Throughout the competition, Kenichi was finding new ways to impress the public and judges, and along the way had dance routines that included martial arts, elaborate dance/mime routines, and on the 18th September 2013, Kenichi was named the winner of the popular series, becoming the first dance and first foreign act to achieve such a thing.
He was a guest performer in the season nine during the quarterfinals, while in 2019 he was a part of "The Champions" edition, but failed to reach the finals.
Kenichi Ebina Net Worth
Since launching his career, Kenichi has become extremely successful, which has only increased his wealth. So, have you ever wondered how rich Kenichi Ebina is, as of early 2019? According to authoritative sources, it has been estimated that Ebina's net worth is as high as $9 million, which is rather impressive, don't you agree? Undoubtedly, his wealth will increase in the upcoming years, assuming that he successfully continues his career.
明日の15時、群馬県安中市での単独公演開演です!お待ちしてますー!
The show is tomorrow in Gunma, Japan! I'm waiting to see you! https://t.co/IF0IRvIJUw pic.twitter.com/54hxA7TBDD

— Kenichi Ebina 蛯名健一 (@KenichiEbina) November 22, 2018
Kenichi Ebina Personal Life, Marriage, Wife, Children
What do you know about the personal life of this dance star? Well, Kenichi hasn't been very open when it comes to sharing such information with the public, but we have still managed to discover some information about the prominent dancer. If you wondered if he is single or taken, Kenichi is a married man and has a daughter from his marriage. His wife's name is Wakako, however, there is no information as to when the couple met, nor when they decided to tie the knot. Hopefully, the two become more open in the future in sharing details about their marriage.
Kenichi Ebina Internet Fame
Over the years, Kenichi has become an internet sensation, and has thousands of followers on social media platforms, especially Facebook and Twitter, though he is also no stranger on Instagram. His official Facebook page has more than 80,000 followers, with whom he has shared some events from his personal life, such as the Tokyo Disney Resort tour with his daughter, among other posts, related to his life and career. Kenichi is also quite popular on Twitter, on which he has more than 20,000 followers, while on Instagram, he is followed by 5,000 loyal fans. He has used his popularity on this social media platforms to promote his career, as he shared on Instagram his appearance in the "Israel's Got Talent", among other posts.
So, if you aren't already a fan of this prominent artist, then this is a perfect opportunity for you to become one, just skip over to his official pages, and see what he is up to next.