Who is JooE (MOMOLAND)? Plastic Surgery, Boyfriend, Wiki
• JooE is a South Korean rapper, dancer and member of the girl group Momoland
• She has a net worth estimated to be over $200,000
• She was chosen to join Momoland as a result of her personality, despite not having the expected physical appearance of a K-pop idol
• She copes with the stress of being in the entertainment industry by having piercings
• She had a nose job at the age of 15, before joining the entertainment industry
Who is JooE?
Lee Joo Won was born on 18 August 1999, in Bucheon, South Korea, and is a rapper as well as a dancer, best known under her stage name of JooE, and as a member of the South Korean girl group Momoland. She's been with the group since its creation in 2016, and is one of the more popular yet controversial group members.
The Net Worth of JooE
As of early-2020, JooE has a net worth estimated to be over $200,000, earned through a successful career in the entertainment industry. Aside from her work with Momoland, she has also appeared in numerous programs on television.
jooe for bnt,,, yes#jooe #momoland pic.twitter.com/WBOUGer5Kc

— jooe pics (@jooespic) February 18, 2020
Early Life and Career Beginnings
JooE grew up in Bucheon alongside an older brother, and at a young age aspired to become a pop idol. During elementary school, she showed a lot of athletic inclination, and attended Judo classes. She then attended Hanlim Multi Art School located in Songpa, Seoul, South Korea, known for offering programs in theatre, dance, music, modeling, film making, and broadcasting.
She pursued a career in entertainment by taking up auditions, and was eventually successful, leading her to sign with the Dublekick Company which would later become MLD Entertainment.
The company was created by the production and songwriting duo Park Jang-Geun and Kim Jung-Seung. They released music as a duo before expanding their team, leading to the creation of their entertainment agency.
After just a month of training with Dublekick, she became one of the participants in the 2016 reality competition "Finding Momoland", which is a girl group survival show, aimed at finding members for the agency's new girl group project Momoland. She was successful, and joined five other members – Nancy, Ahin, Nayun, Jane, and Hyebin.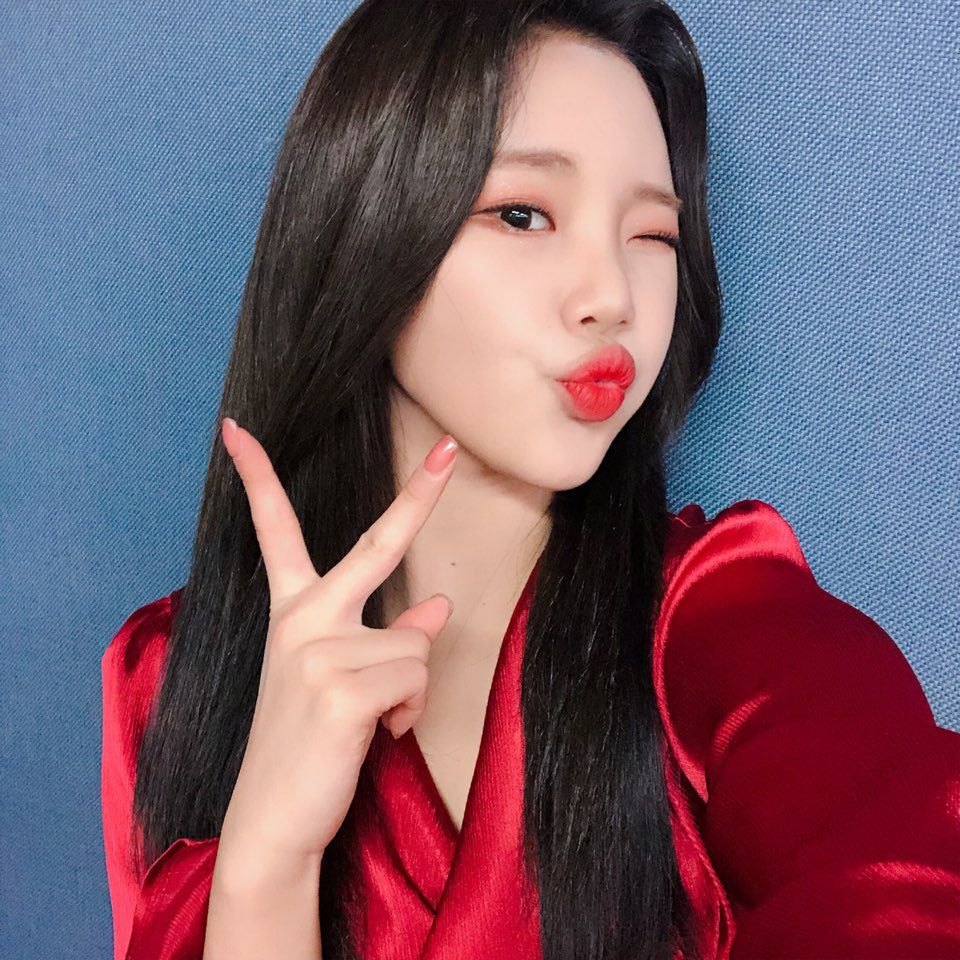 Time with Momoland
Momoland's debut was delayed due to a lack of traction leading up to their initial appearance. They did extra promotional events, including street promotions and fan meetings to gather around 3,000 to help with their debut. Just a few months later, they were assigned as ambassadors for NGO Plan Korea in their International Relief Development program. They debuted shortly afterwards, and released their first extended play (EP) called "Welcome to Momoland".
They also made their first television appearance in the music program "M Countdown" which is known for featuring popular artists performing live.
They then attended SBS Gayo Daejeon, though with Yeonwoo absent as she was suffering from chronic lower back pain. They also volunteered to help in Thai Nguyen, Vietnam as a part for their work with international relief development. A year after their formation, two new members were added, with Taeha and Daisy increasing their count to nine.
They made a comeback release in the year with the single called "Wonderful Love", and then quickly worked on their second EP called "Freeze!", which contained the title track of the same name. A year later, they then released their third EP "Great!" which contained the song "Bboom Bboom", which was accused of plagiarism by Russian girl group Serebro, though it was vehemently denied by the song composer Shinsadong Tiger.
Recent Projects and Controversies
Shortly after the release of their third EP, JooE and Momoland began holding promotional events in Japan, which had 25,000 in attendance, and made their debut in the country after signing with King Records, leading to the release of a Japanese version of "Bboom Bboom". Their next release was called "Fun to the World", and they then produced their fifth EP – "Show Me" – their first release since Taeha, Yeonwoo, and Daisy left the group. The group also signed a deal with the Philippine media company ABS-CBN.
Throughout JooE's career, she has been heavily criticized for not having the physical appearance which is expected of South Korean girl group members. A lot of her critics question why she was chosen for Momoland, and many others believe that it is only her personality that helped her shine despite not having good looks. She's also received harsh comments from netizens saying that she is ugly, with some calling her the ugliest female idol in K-pop history. She has not responded to all these criticisms, and maintains her composure.
Personal Life
It is known that JooE is single, and still young with a lot of time devoted to her work with Momoland. She has admitted to significant stress that needs to be managed with her line of work. To cope with stress, she has a lot of piercings, with as many as eight piercings in one ear.
In response to questions as to why one of her ears has more piercings than the other, she calmly responded that she no longer has a cartilage in one of her ears, as she used it for plastic surgery, specifically for a nose job, conducted during first-year high school, even before she joined the entertainment industry.