What happened to Lena Olin? What is she doing today? Biography
• Lena Olin is a Swedish actress with over 60 credits to her name
• She is best known for her portrayal of Sabina in the movie "The Unbearable Lightness of Being"
• She has won four awards and has been nominated for 18
• She is currently living in Bedford, New York with her husband Lars Sven 'Lasse' Hallstrom and their daughter
• As of March 2022, her net worth has been estimated at more than $5 million
Who is Lena Olin?
Lena Maria Jonna Olin was born in Stockholm, Sweden on 22 March 1955 – her zodiac sign is Aries, and she holds Swedish nationality. She's an actress with more than 60 credits to her name, while she's perhaps still known best for her portrayal of the main character Sabina in the 1988 romantic movie "The Unbearable Lightness of Being", directed by Philip Kaufman, based on the eponymous book by Milan Kundera, and which also starred Daniel Day-Lewis and Juliette Binoche. Set in Europe in 1968, the movie follows a Czech doctor who has fallen for a woman, and it won seven of the 23 awards for which it was nominated, including two Oscar nominations.
Early life and education
Lena was raised in Stockholm alongside her two older siblings, by their mother Britta Alice Holmberg who was a Swedish actress, and who passed away in 2004 aged 83, and their father Stig Olin who was a Swedish actor and singer-songwriter, and who died in 2008, aged 88.
Lena became interested in acting mostly because of her parents, who occasionally took her with them to their movie sets. Her interest in modelling grew while she was attending a local high school, and in October 1974, aged 19, Lena became Miss Scandinavia.
She matriculated in 1973, and then tried enrolling at Sweden's National Academy of Dramatic Art three times, succeeding in 1976; she graduated with a Bachelor's degree in acting in 1979.
Roles in movies
Lena made her debut film appearance in the critically acclaimed 1976 fantasy drama "Face to Face", written and directed by Ingmar Bergman, and which starred Liv Ullman, Erland Josephson and Aino Taube. The movie follows two psychiatrists who have been married for a while, but one of them has now suffered a mental breakdown; it won nine of the 16 awards for which it was nominated, including two Oscar nominations.
A couple of Lena's following roles were in the 1978 biographical comedy "The Adventures of Picasso", the 1982 comedy "Som ni Behagar", and the 1984 drama "After the Rehearsal".
She portrayed the main character Mona Demarkov in the 1993 romantic crime drama "Romeo is Bleeding", directed by Peter Medak, and which also starred Gary Oldman and Wallace Wood. The movie follows a corrupt police officer who has been asked to kill a beautiful Russian gangster, and it was nominated for two awards. Lena appeared in a couple of other popular movies in the '90s, such as the 1994 drama "The Night and the Moment", the 1998 action crime adventure "Hamilton", and the 1999 action fantasy comedy "Mystery Men".
The year 2008 saw her play the supporting character Rose Mather in the hit romantic drama "The Reader", directed by Stephen Daldry, based on the book "Der Vorlesser" by Bernhard Schlink, and which starred Kate Winslet, Ralph Fiennes and Bruno Ganz.
It follows law student Michael Berg who has just re-encountered a past lover, now that she's defending herself in court for a crime which she allegedly committed during World War II; the movie won 27 awards, including an Oscar for Best Performance by an Actress in a Leading Role for Kate Winslet, while it was nominated for 48 other awards.
Three of Lena's most recent film roles have been in the 2019 drama "The Artist's Wife", and in 2020 the biographical drama "Adam" and the crime comedy "Se Upp for Jonssonligan".
Roles in TV series
Lena has mostly been focused on appearing in movies since she launched her acting career, and doesn't have many TV series credits.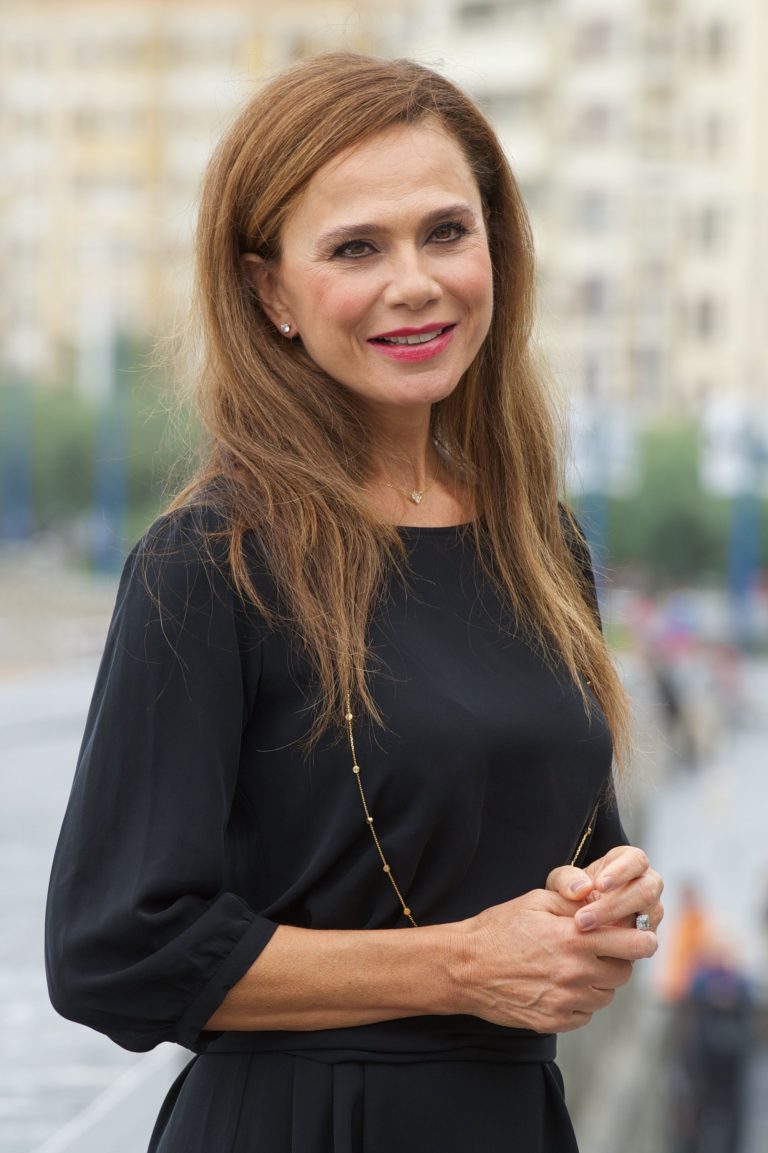 She made her debut series appearance in the 1980 historical musical mini-series "Fran Boston till Pop", while she then appeared in the 1983 drama mini-series "Fanny and Alexander".
Lena's following role came in 2001, when cast to star as Tessie in the action thriller mini-series "Hamilton"; it also starred Peter Stormare and Mark Hamill, and follows Swedish intelligence agent Carl Hamilton who has learned that Soviet rebels are planning to move a nuclear weapon through Sweden.
Between 2002 and 2006, Lena played Irina Derevko in the popular mystery action drama "Alias", which won 37 awards, including four Primetime Emmys, and the year 2010 saw her make a guest appearance in the episode "Confidential" of the mystery crime drama "Law & Order: Special Victims Unit".
Lena starred as Viveka Borjesson in the 2015 comedy "Welcome to Sweden", and her most recent TV series role has been her portrayal of The Colonel in the popular mystery crime drama "Hunters".
It has been airing since 2020, also stars Al Pacino and Logan Lerman, and follows a Jewish man living in New York City in 1977, who has joined a secret organization which locates and kills Nazis; the series has won two of the 11 awards for which it has been nominated.
Other credits
Lena has received special thanks for four movies, including the 2000 documentary "One Taste Is Never Enough… The Pleasures of 'Chocolat'", and the 2013 romantic thriller "Safe Haven".
She has made a guest appearance in many talk-shows, most recently in "Home & Family", "Hollywood First Look Features", and "Made in Hollywood".
Awards and nominations
Lena has won four of the 18 awards for which she's been nominated, including a 1990 Oscar nomination for Best Actress in a Supporting Role, for her performance in "Enemies: A Love Story".
Some of her wins include a 1980 Ingmar Bergman Award, a 1989 New York Film Critics Circle Award for Best Supporting Actress in a Drama Series for "Enemies: A Love Story", and a 2005 Gold Derby TV Award for Drama Guest Actress, for "Alias".
What is she doing today?
There are rumors circulating the internet claiming that Lena has retired from acting, but these have been proven false, as she's still highly active in the film industry, and is currently shooting for two upcoming movies: the romantic drama "Andra Akten", and the biographical drama "Hilma".
Love life and relationships
Between 1983 and 1986, Lena was in a relationship with Orjan Ramberg, a famous Swedish actor with more than 50 credits to his name; they have a son August together, born in 1986, but Lena and Orjan split not long after he was born.
In 1989 and 1990, Lena dated Robert Redford, an American actor, film director and producer, who won a 2002 Oscar – Honorary Award for 'Actor, director, producer, creator of Sundance, inspiration to independent and innovative filmmakers everywhere.'
In 1992, she exchanged vows with the Swedish movie director Lars Sven 'Lasse' Hallstrom, and they have a daughter Tora together, born in 1995.
Lena hasn't mentioned any other men whom she has perhaps been with, and as of March 2022, she's living in Bedford, New York State with her husband Lasse Hallstrom and their daughter.
Hobbies and other interests
Lena's quite active on Instagram, and seems to be enjoying the attention which she's receiving from her close to 20,000 followers.
She's uploaded more than 200 pictures onto the network, most of which feature her during her everyday life, and as Lena is a huge fan of photography, some of these have been taken by herself.
Lena's a dog-lover, and her two pet dogs Bradley and Cezanne can be seen featured in many of her Instagram pictures.
She loves to travel, and has been all around the world thanks to her acting career, while her dream travel destination is Reykjavik, Iceland.
Lena has her own favorite actors and actresses, some of whom are Al Pacino, Matt Damon and Meryl Streep, while a couple of her favorite movies include "Good Will Hunting", "Scent of a Woman" and "The Devil Wears Prada".
Age, height and net worth
Lena's age is 66. She has long brown hair and brown eyes, her height is 5ft 10ins (1.8m) and she weighs around 155lbs (70kgs).
As of March 2022, her net worth has been estimated at more than $5 million.