Where is Amy Carter now? Wiki Bio, age, daughter of Jimmy Carter
Amy Carter:
• Daughter of former US President Jimmy Carter and Rosalynn Carter
• Gained media attention during her youth living in The White House during the Carter Presidency
• Estimated net worth of $7 million
• Participated in political activism, protests and sit-ins in the 1980s and early 1990s
• Married computer consultant James Gregory Wentzel in 1996; has a son together and resides in Atlanta
Who is Amy Carter?
Amy Lynn Carter was born on 19 October 1967, in Plains, Georgia USA, and is best known for being the daughter of former US President Jimmy Carter and his wife Rosalynn Carter. During her youth, she gained a lot of media attention for living in The White House during the Carter presidency.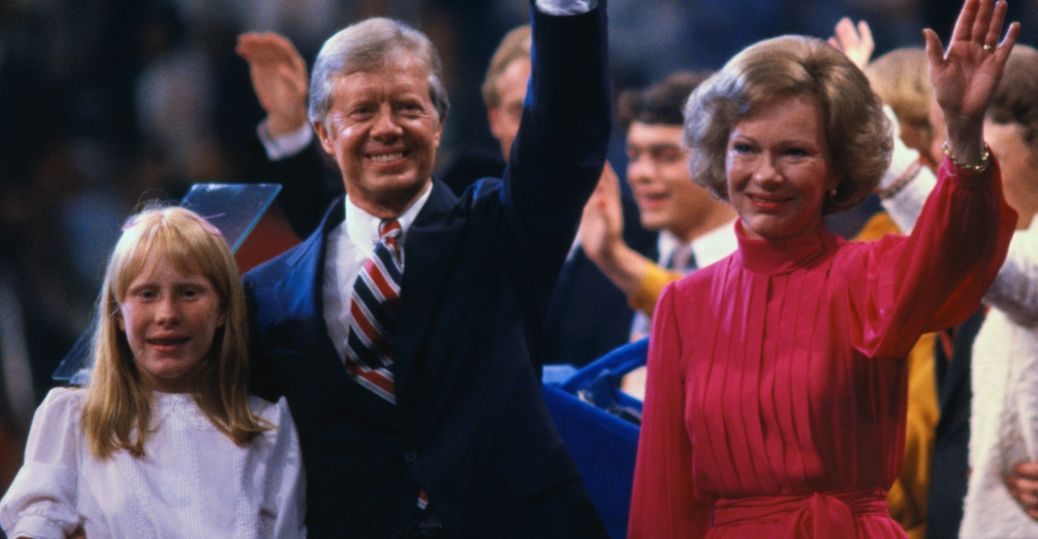 The Wealth of Amy Carter
How rich is Amy Carter? As of early-2019, sources estimate a net worth that is at $7 million, earned partly through her father's successful run in politics. She also earned wealth after the Carter presidency in her various endeavors later in life. As she continues her endeavors, it is expected that her wealth will also continue to increase.
Early Life in the White House
While Amy spent a few years of her youth in Georgia, mainly residing in Plains until she along with the family moved into the Georgia Governor's Mansion, and her life was directed towards the limelight thanks to her father being elected Governor of Georgia in 1970, and six years later, he was elected President of the United States; they then moved into The White House.
During her time in the White House, she was subject to a lot of attention from the media as children did not live there since the presidency of John F. Kennedy. She attended majority black schools such as the Stevens Elementary School and Rose Hardy Middle School. She owned a Siamese cat named Misty Malarky Ying Yang, the last such pet to take-up residence in the White House until Bill Clinton's presidency. She also owned an elephant from Sri Lanka which was given to her by an immigrant. The elephant was later gifted to the Washington, D.C. National Zoo.
The Last Years of the Carter Presidency and Transition
Despite all the attention and the position she had thanks to her father, Amy lived a relatively normal childhood with a few perks. She skated through the White House East Room and even had a tree house on the South Lawn where she invited friends for slumber parties; these events were often monitored by Secret Service agents. Unlike the children of later presidents, she did not get a hands off treatment, even participating during the 1980 debate of Carter and Ronald Reagan. She also attracted controversy, as she was seen reading a book while at a state dinner, which was considered offensive to foreign guests.
After the Carter presidency ended, she moved to Atlanta, Georgia and attended Woodward Academy for her senior year of high school. After matriculating, she enrolled at Brown University but was sent down in 1987, allegedly on grounds of academic failure, but she then enrolled at the Memphis College of Art, where she completed a Bachelor of Fine Arts degree, then continued her studies and completed a master's degree in art history at the Tulane University in New Orleans.
Activism
During adulthood, Amy became known particularly for political activism, becoming involved in protests and sit-ins during the 1980s up to the early 1990s. She mentioned during the 1980 presidential debate that the most important issue in that election was the control of nuclear arms. Most of her activism was aimed at changing US foreign policy towards Central America, and South African apartheid. She was known to be associated with activist Abbie Hoffman, and she along with 13 others were arrested during the University of Massachusetts, Amherst demonstration against CIA recruitment in colleges, but was later acquitted of all charges during a highly publicized trial held in Northampton, Massachusetts.
They were defended by attorney Leonard Weinglass who was also known to have defended Hoffman during the Chicago Seven trial in the 1960s. According to his defense, the CIA was involved in criminal activity in Central America as well as other hotspots, stating that recruiting on campus was therefore the equivalent to trespassing in a burning building. This event occurred while Carter was at Brown University, and subsequently led to her dismissal. Notes on her dismissal stated, however, that she was dismissed as she was unable to keep up with her course work, not because of her activism.
Personal Life
For her personal life, it is known that Amy married computer consultant James Gregory Wentzel in 1996, the two having met while she was enrolled at Tulane University. At their marriage ceremony, she chose not to be given away, stating that she belonged to no one, despite which she kept her family name. The couple resides in Atlanta, and have a son together who attended The Paideia School. During this period, she chose to maintain a low profile, no longer participating in public protests, and declining interviews, according to many deciding to focus on her family.
She is a member of the board of counselors of the Carter Center, which was established by her father. The not-for-profit organization was founded in 1982 after his defeat in the 1980 US Presidential Election. The organization's aim is to advocate diplomacy and human rights. Her father also depicted her in a book he published for children called "The Little Baby Snoogie-Fleejer" which was released in 1996. Amy continues to live a life away from the spotlight, as evidenced by the lack of any public photos or appearances in the last few years. It is also not known if she took up another career, or remained as a housewife.