Where is Choa from AOA? Why did she leave AOA? Wiki
• Park Cho-a (AOA Choa) is a South Korean singer, dancer, and actress born in 1990.
• She has an estimated net worth of $1 million, earned from her music and acting career.
• She aspired to be a singer from a young age, but her father wanted her to take a more traditional job.
• She was a member of the girl group AOA from 2012-2017, with whom she achieved national fame.
• Choa has since taken a hiatus from public life, with her last project being the show "Sing For You" in 2016.
Who is AOA Choa?
Park Cho-a was born on 6 March 1990, in Incheon, South Korea, and is an actress as well as a singer, best known for being a now former member of the South Korean girl band AOA or Ace of Angels. The group released hits such as "Heart Attack", "Like a Cat", and "Bingle Bangle".
The Net Worth of AOA Choa
As of early-2020, Choa's net worth is estimated at close to $1 million, having earned a significant amount while she was a part of AOA. Aside from music, she has also done professional acting work, and has appeared on television as a host.
Early Life, Education, and Career Beginnings
Choa grew up in Incheon, and from a young age aspired to find a career in the music industry. However, her father did not approve of her aspirations, and wanted her to find a normal job. After matriculating, she enrolled at Inha Technical College, known for offering courses in physics and engineering, where she took up a degree in Aviation Business Administration. Following the completion of her degree, she then worked as a saleswoman.
However, she continued her desire to make it as a singer, and secretly auditioned to find work as an idol. She often went to auditions held by SM Entertainment, which is the largest such company in South Korea, responsible for managing K-pop artists such as Girls' Generation, Super Junior, and Exo. She failed continuously, auditioning around 15 times before she finally found her opportunity, when she met and befriended Juniel, who told her about auditions for a new girl group called AOA.
Time with AOA
Choa successfully auditioned for Ace of Angels, joining seven other members – Jimin, Mina, Youkyung, Chanmi, Seolhyun, Yuna, and Hyejeong. The group made their debut in 2012, releasing the album "Angel's Story", and promoting themselves both as a band and dance group. They were often split into two groups with the band side called AOA Black consisting of Yuna, Youkyung, and Jimin.
After a few moderately successful releases, they produced their first EP in 2014, and the same made their first foray into Japanese territory, signing a contract with Universal Music Japan.
Shortly after, they became known nationally for their single "Heart Attack", which reached the top of several charts. It was also the country's most downloaded song of 2015, and one of the singles to stay longest in the Melon top 100 chart.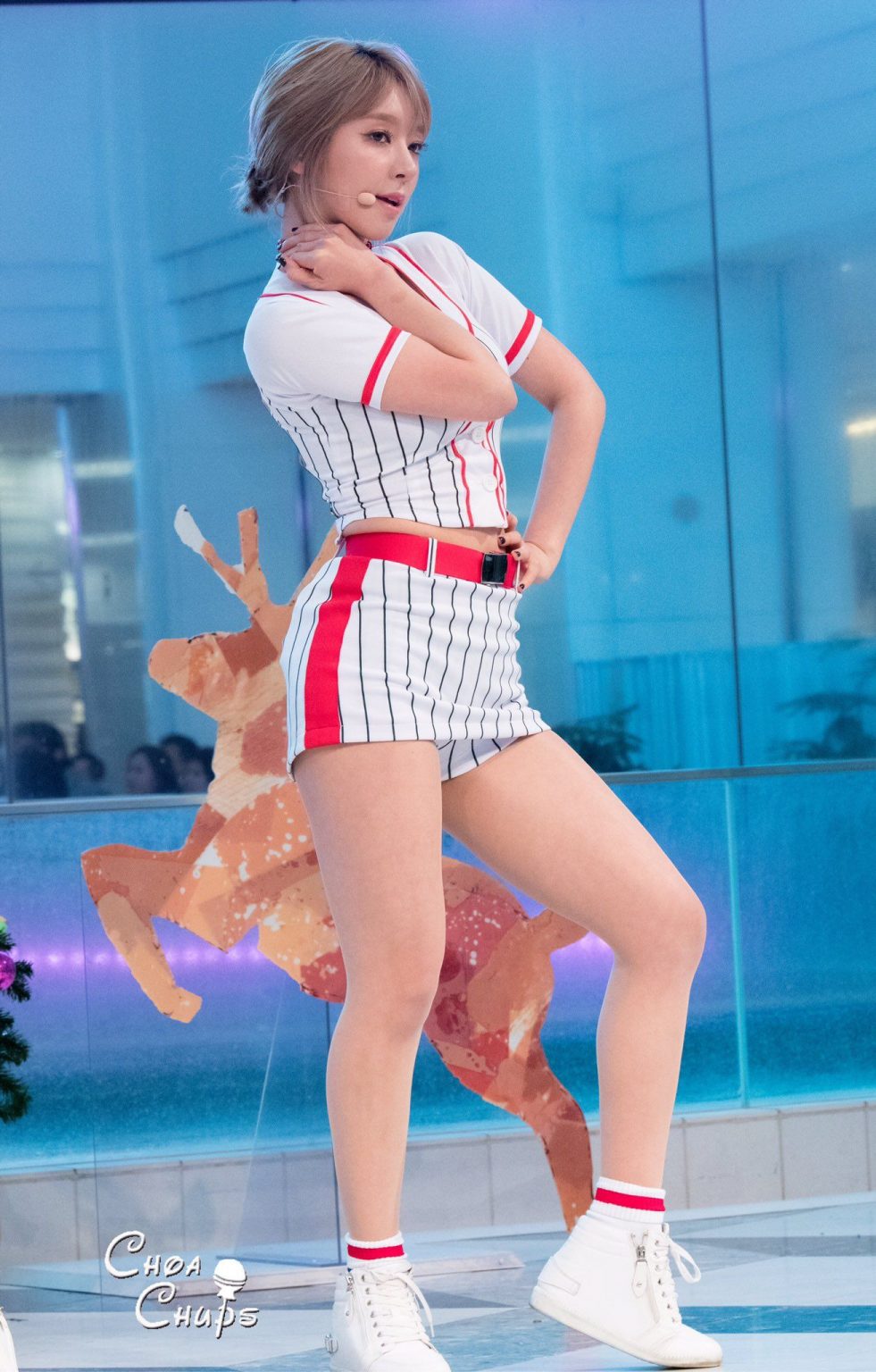 In 2016, a secondary group was created called AOA Cream, which comprised of Yuna, Chanmi, and Hyejeong. The full group later had their first headline concert in Seoul. Youkyung was the first of the group to leave in 2016, and Choa was the second, with management opting to no longer renew her contract. Her departure was officially confirmed in 2017.
Solo Career and Hiatus
While working with AOA, Choa undertook numerous solo endeavors, with the support of management.
She was the lead in a Korean version of "High School Musical", performed at the Blue Square Samsung Card Hall. She also worked on the soundtrack for the show "Bride of the Century", and was a cast member of the show "My Little Television".
In the latest few years of her career with AOA, she became a sports model too, and was also the host of the show "We Got Married".
She worked with other artists such as Primary and Yoo Byung-Jae, before releasing her debut solo single called "Flame", which was accompanied by a music video. One of her last solo projects was the show "Sing For You" which aired on JTBC.
Following the release from FNC, Choa took a step back from the public and lay low. She allowed her contract to expire, and a lot of her fans didn't hear from her in the next few years.
She was covered by the media in 2019, making her first public appearance in two years when appearing at a wedding. It was later clarified that she left AOA due to experiencing depression, which often led to sleepless nights.
Personal Life
Not a lot if known about Choa's romantic relationships. During her time with AOA, relationships were often forbidden as management required their full time and attention to their work as talents.
Happy birthday to the most beautiful Queen Choa♥♥#aoa #choa #choaAOA #queen #aceofangels #ParkChoa pic.twitter.com/doPLGKbx1q

— [♡] sʜɪɴᴇ, ᴅʀᴇᴀᴍ, sᴍɪʟᴇ (@JHSBTSeuphoria) March 6, 2018
She has also avoided the media in the last few years. She is the only member of AOA to have left the entertainment industry fully, with no sign of returning any time soon. Other members of AOA who left the group have pursued other opportunities in music or acting.
Nevertheless, AOA has returned to releasing music as a group of five members, and has recently started regaining momentum in Korea.