Where is Jill Whelan today? Wiki Bio, net worth, measurements, children
Who is Jill Whelan?
Jill Whelan is an American film and television actress, perhaps best known for her role as Vicki Stubing in the hit TV comedy series "The Love Boat" (1977-1987). She also played in the comedy film "Airplane!" (1980), while most recently, Whelan appeared in an episode of the "Criminal Minds" (2017).
So, do you want to find out more about the life and work of Jill Whelan, from her early childhood to date, including her personal life? If yes, then stay with us for the length of the article as we bring you closer to the American actress.
Where is Jill Whelan Today?
Jill is still rather active in the entertainment world, and though she hasn't been appearing in films and TV series since 2017, she has been a frequent guest and host of the popular show "Today", among many other differing projects. She now resides in Los Angeles with her two children.
Jill Whelan Wiki: Early Life, Family, and Education
Jill Whelan was born on the 29th September 1966, in Oakland, California, USA, a daughter of Carol Garrett and Charles Whelan – has a sister named Nancy. Whelan went to Smith School in Livermore, California until the 6th grade, and expressed enthusiasm towards acting from an early age, often enrolling at summer acting camps, which surely helped her to become an actress later.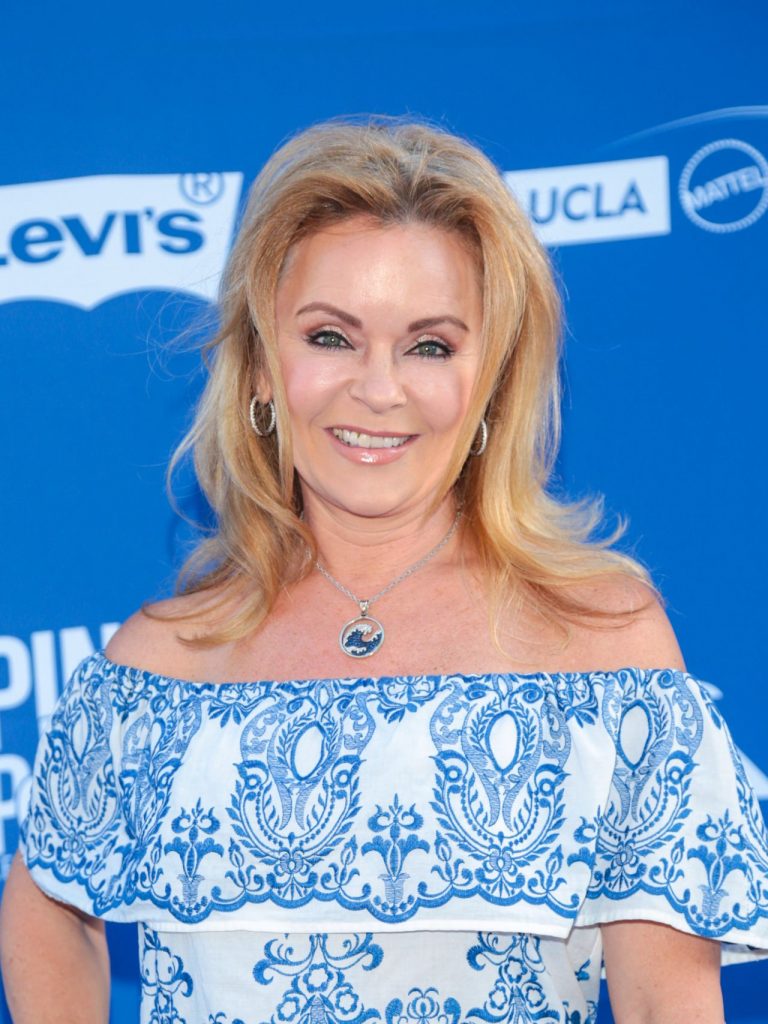 Career Beginnings and The Love Boat
Jill began doing commercials including the ones for M&M's at the age of seven, and four years later she debuted on television, playing Nancy Wilks in the short-lived series "Friends" (1979). Between 1978 and 1983, Whelan played various characters in three episodes of the Golden Globes Award-nominated series "Fantasy Island", but her biggest work to date was in the hit series "The Love Boat". Jill played Vicki Stubing for nine years and 190 episodes in total, while the series earned eight Golden Globes Award nominations in that span, becoming one of the most popular shows in the '70s and '80s. Thanks to this success, Whelan's net worth increased significantly, and the actress was clearly satisfied with her earnings, so could afford to ignore other projects in the space of a decade. Still, Jill did appear alongside Robert Hays, Julie Hagerty and Leslie Nielsen in the Golden Globes Award-nominated comedy "Airplane!" (1980) and also had episodic roles in such series as "Vega$" (1980), "Matt Houston" (1982), and "Trapper John, M.D." (1983).
Other Projects and Most Recent Work
Early in the '80s, Jill Whelan served as a national spokeswoman for First Lady Nancy Reagan's anti-drug campaign called "Just Say No", while acting in several off-Broadway productions. She took a break from acting between 1990 and 1997, then returned to appear in the soap opera "The Young and the Restless" (1997), and the Primetime Emmy Award-nominated series "Diagnosis Murder" (1997), starring Dick Van Dyke and Barry Van Dyke. In November 2001, Jill appeared on an episode of the trivia game show called "The Weakest Link", and managed to win $57,000 for her charity after competing against Nell Carter, Cindy Williams, Mackenzie Phillips, Erin Moran, Joan Van Ark, Fred "Re-run" Berry, and Erik Estrada.
Whelan and Brian Phelps are co-hosting a comedy podcast at www.brianandjillshow.com, and they have created various characters who are included in sketches on the podcast. In 2013, Jill played in the family movie called "A Christmas Tree Miracle", while most recently, she appeared in an episode of "Real Husbands of Hollywood" (2015) starring Kevin Hart, and in an episode of the Primetime Emmy Award-nominated series "Criminal Minds" (2016).
When your toaster feels like it's taking FOREVER! Give me my bread! ? pic.twitter.com/SHFIbaBTDc

— Jill Whelan (@WhelanJill) August 24, 2018
Jill Whelan Net Worth
Since launching her career, Jill has appeared in over 20 film and television projects, all of which have contributed to her wealth. So, have you ever wondered how rich Jill Whelan is, as of early 2019? According to authoritative sources, it has been estimated that Whelan's net worth is as high as $1.5 million. Undoubtedly, her wealth will become higher in the upcoming years, assuming that she successfully continues her career, and as additionally Whelan has her own line of jewelry, which was established in June 2002.
Jill Whelan's Body Measurements
Do you know how tall Jill Whelan is, and how much she weighs? Well, Jill stands at 5 ft 7 in, which is equal to 1.69m, while she weighs approximately 130lbs or 59kg, and her vital statistics are 35-25-35 inches, and she has blue eyes and blonde hair.
Jill Whelan's Children and Personal Life
Jill Whelan has been married twice and she has two sons with two men. She married Brad St. John in 1993 and shortly afterwards their only child, Harrison, was born. Whelan divorced Brad in 2001 and spent the next few years in Los Angeles where she worked as an investigative producer at the Los Angeles television station KCOP. Jill moved back to the East Coast to marry John Chaykowsky in April 2004, on the cruise ship named "Caribbean Princess", wand two years later, her second son, Grant, was born. After ten years of marriage, Whelan filed for divorce in 2014, citing irreconcilable differences as the main reason for divorce, and demanded the spousal support with full physical and legal custody. At the moment, Jill lives in Los Angeles with her two sons.