Where is Rebecca Lowe (NBC) from Wiki Bio, salary, net worth, husband
• Rebecca Lowe is a TV presenter and anchor for NBC and NBC Sports.
• She grew up in Ealing, London and attended Notting Hill & Ealing High School and University of East Anglia.
• She worked for BBC from 2002 to 2007 and ESPN's UK Sports channel from 2007 to 201•
• She is married to Paul Buckle and they have one son together.
• She is currently working for NBC and has a net worth of over $1 million.
Who is Rebecca Lowe?
Rebecca Lowe was born in Ealing, London, England on 11 November, 1980 under the zodiac sign of Scorpio and holds both American and British nationality. She is mostly known for being a TV presenter and anchor for NBC and NBC Sports. Her father, Chris Lowe, was also a presenter who worked for BBC News, and her mother is Judith who was an actress – Rebecca has just one brother named Alex Lowe, who works as a journalist for The Times.
Early life and education
Rebecca's love of soccer evolved when she was nine – her father took her to see his favorite team Crystal Palace play (which became her favorite team as well), and she fell in love with the atmosphere: the stadium, the fans, colors and the whole excitement in the game. She loved spending time with her dad as well, because he was her hero and so she combined two things which she loved doing the most – watching football and being with her father.
She went to school in Ealing with a future successful footballer Peter Crouch, then attended and matriculated from Notting Hill & Ealing High School, and won an English-Speaking Union scholarship for Mercersburg Academy in Pennsylvania, USA. She graduated with a degree in Drama in 2002 from University of East Anglia.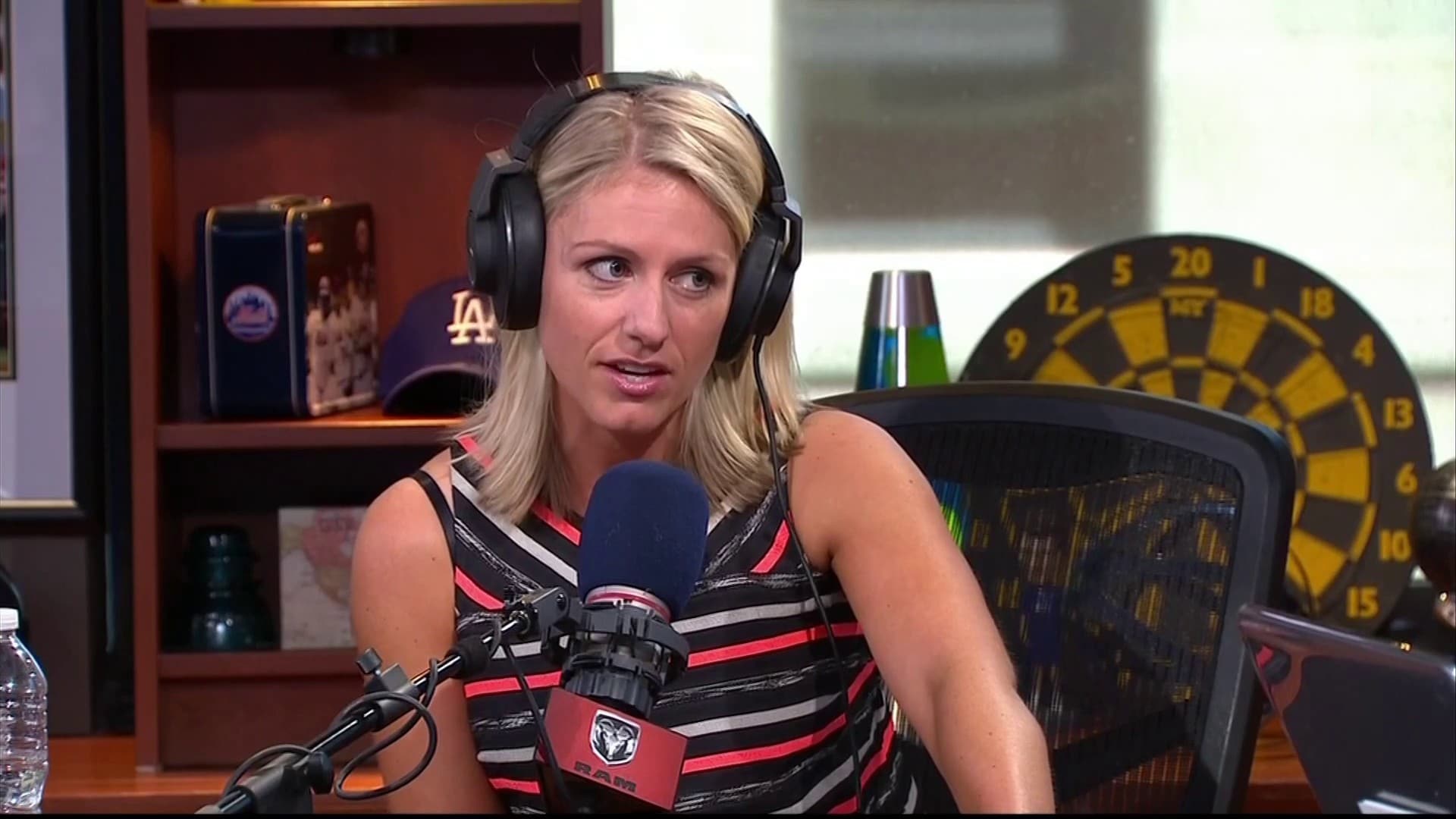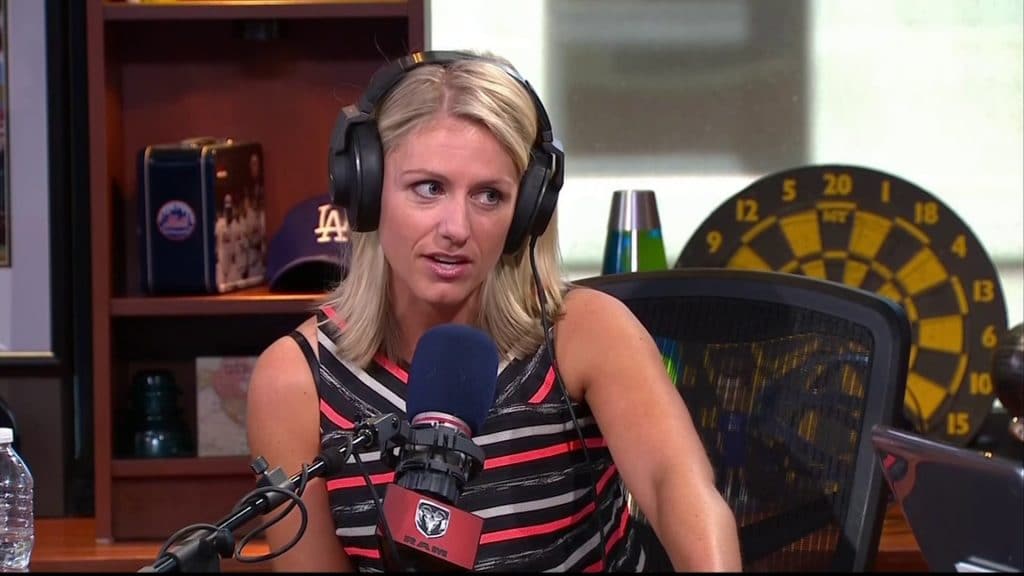 Career
Rebecca had a dream of becoming an actress, and was working at TalkSport while also attending auditions and searching for an agent. She and her friend Lucy Lott, wanted to be the greatest comedy acting duo that the world had ever seen, however, that never happened because during one of their auditions, Rebecca came to realize that she wasn't funny enough, so in 2002 right after graduating, she became a football reporter for the BBC.
She worked for BBC from 2002 to 2007, reporting for "Final Score" every Saturday from the most important Premier League matches. She was the main reporter for interviews for BBC TV magazine called "Football Focus", and worked as a presenter of "Football in the Community". She reported from Tunisia during the 2004 African Cup of Nations, and was also the main reporter during the 2005 Women's European Championship. She left BBC on 28 June 2007, and started working for Setanta Sports, again as a football presenter and reporter.
In July 2009 Rebecca left Setanta Sports, and started working for ESPN's UK Sports channel, mostly doing the same things she did for the BBC. Rebecca went on to host the FA Cup Final which made her the first woman in the UK to do such a thing.
She is currently working for NBC after switching from ESPN on 26 March 2013 – she signed her contract for only three years, however, after it expired, it was renewed for an additional six years, so she will keep reporting on the Premier League for NBC until 2022.
Personal life
Rebecca admits that football is a very important part of her life, whether it is work or pleasure. Her job helped her meet the love of her life – Paul Buckle, who was the football manager of Torquay United and then Cheltenham Town F.C., as well as Head Coach of Sacramento Republic FC, and is currently working as an Assistant Under 23 coach at Southampton FC. The two of them married on 12 June 2013 in a private ceremony in Santorini, Greece, and Rebecca gave birth to their first child named Edward "Teddy" Christopher Buckle on 17 April 2016; Paul also has a child from his former marriage.
Living on a farm
This married couple is currently living in El Dorado Hills in California USA on a small farm – Rebecca stated in an interview how she is loving her life there, including the farm-to-fork thing and all the organic ethos, especially how everything is so fresh. She never thought that she would enjoy visiting the farmers' market on Sundays that much – she would go and buy all the weird vegetable things which she didn't even know what they are, and then she'd just cook everything together and her husband would eat it even if it wasn't so good. She recently started cycling with her husband – they would sit on their bikes and put their son Teddy on the back. It is still hard for her because she has to work, but she has already found a way of managing everything – she would put her son to sleep on Thursday night, have dinner with her husband and then hurry to New York. She spends an entire Friday in a hotel in Connecticut just making conference calls, planning, writing scripts, and doing everything she needs to do in order to get ready. She works during Saturday and a part of Sunday but as soon as she finishes, she goes back to her husband in El Dorado Hills.
Appearance and net worth
Rebecca is currently 38 years old, has medium long blonde hair and brown eyes, is about 5ft 7ins (1.72m) tall and weighs around 134lbs (61kgs).
According to authoritative sources, her net worth is estimated to be over $1 million, while she has a reputed annual income of $100,000.
Social media presence
Rebecca is very popular on Instagram – her account has more than 25,000 followers of her 336 posts but she doesn't have a Twitter account nor a Facebook page.
Trivia
Rebecca got the nickname "Mother of Dragons" from her NBC co-workers, due to the fierceness of her passion towards English Premier League soccer.