Where is Staci Keanan today? Wiki Bio, death, net worth, husband, family
• Staci Keanan is a former actress who reached stardom in the late '80s and '90s
• She returned to university and became an attorney in 2013, working in the Los Angeles area
• Staci's career began when she was five, doing print and television ads and voicing "My Little Pony"
• Her most prominent role was as Dana Foster in the TV comedy series "Step by Step"
• Staci is married and has a net worth of $1 million.
Who is Staci Keanan?
Staci is a former actress who reached stardom in the late '80s and '90s, through roles such as Nicole Bradford in the TV comedy series "My Two Dads" (1987-1990), and as Dana Foster in another TV comedy series "Step by Step", which lasted from 1991 until 1998. She was active as an actress until 2012, when she decided to pursue other interests.
Where is Staci Keanan Today?
Since leaving the entertainment industry, Staci returned to university and completed undergraduate studies at the UCLA. After this, she enrolled at Southwestern Law School and was admitted into the State Bar of California in 2013. Since then, Staci has been working as an attorney in the Los Angeles area under her birth name – Anastasia Sagorsky.
Staci Keanan Wiki: Age, Childhood, Siblings
Born Anastasia Sagorsky on the 6th June 1975, in Devon, Pennsylvania USA, she is the daughter of Irv Sagorsky and his wife Jacqueline; she has a sister named Pilar. From an early age, Staci became interested in acting and modeling, which resulted in a rather early start to her career, at just five years of age.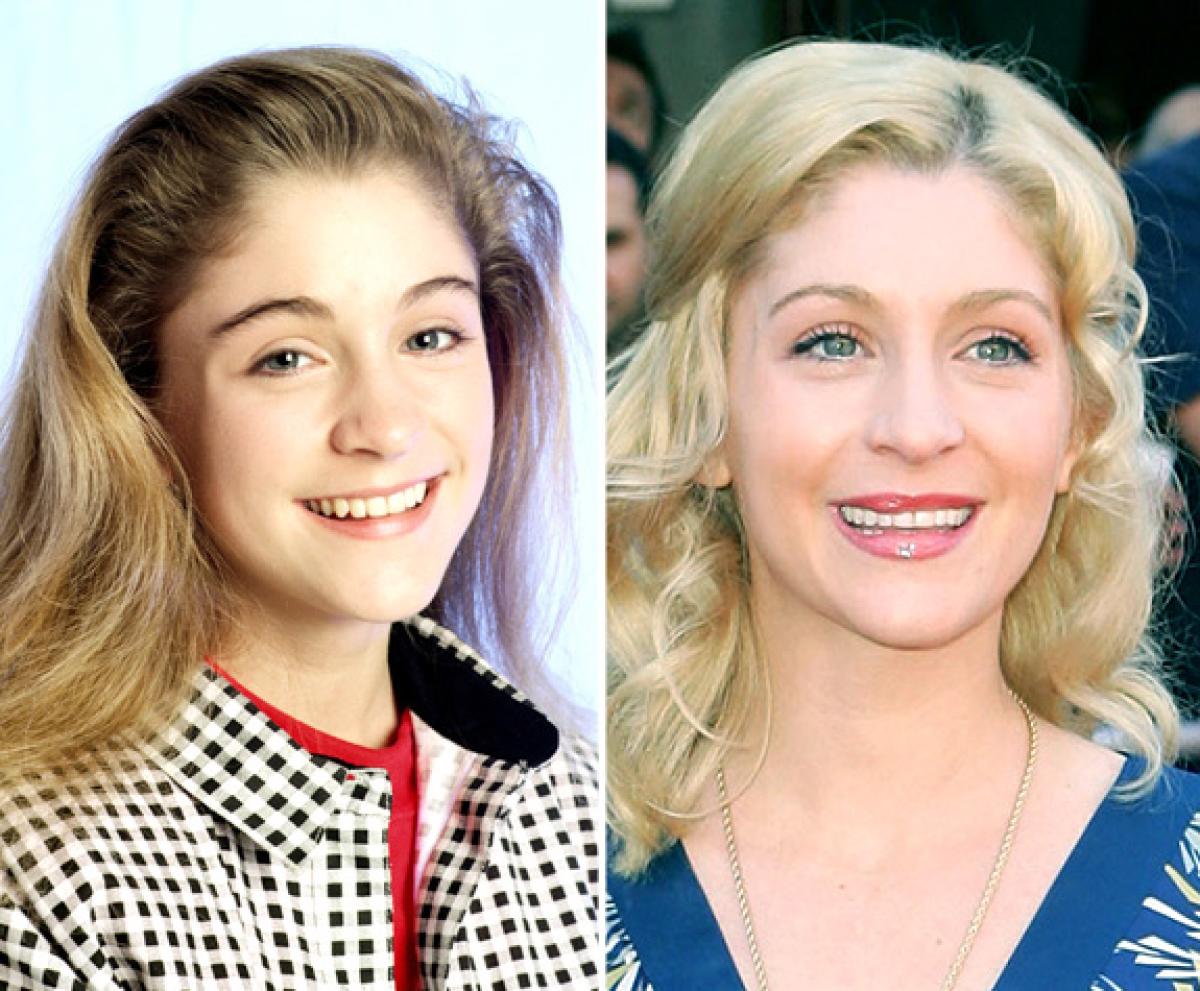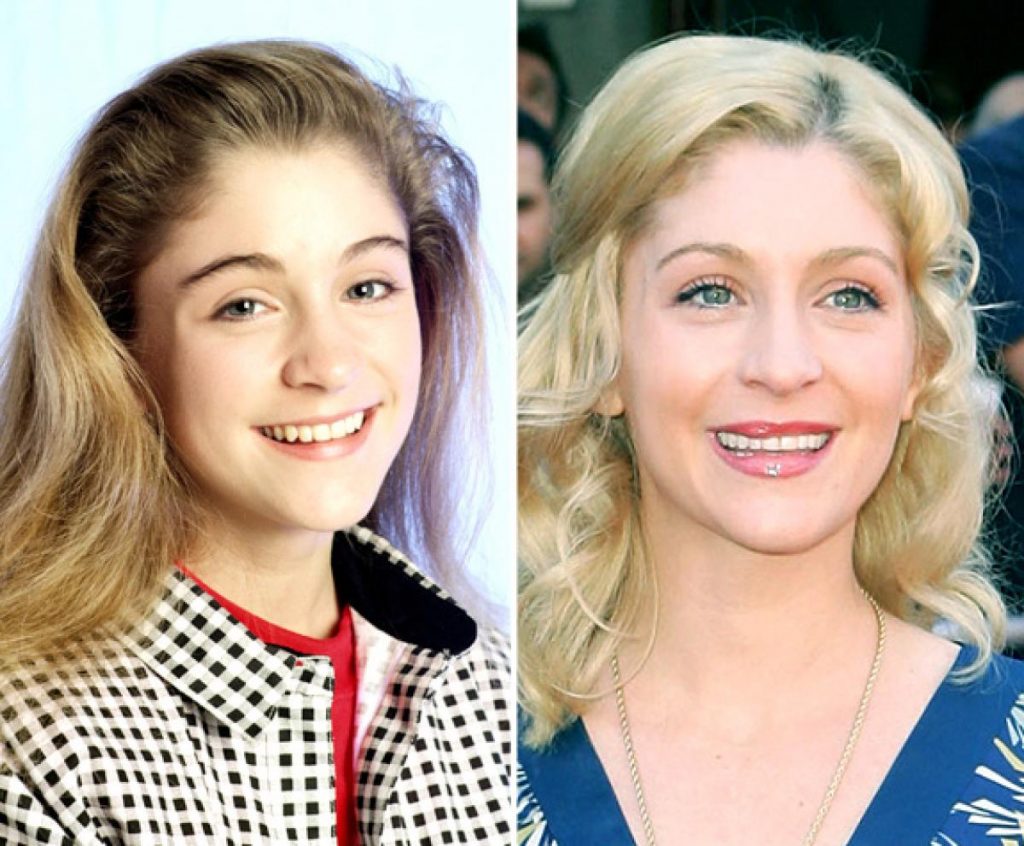 Career Beginnings
Before acting, Staci was a model; when she was only five years old she made her first appearance in print, then going on to appear in television advertisements, and also voicing "My Little Pony". She soon struck deals with Burger King and Hershey's Kisses, and after this encouraging start, she, her mother and sister moved to New York in hopes of even more projects. She started working under the name Staci Love and made her theatre debut in summer stock, then secured her on-screen acting debut as Angelica Cipriani in the TV series "I'll Take Manhattan". Later the same year, she was chosen for the role of Nicole Bradford in the TV series "My Two Dads", which became quite popular and so of course did Staci's name; she won the Young Artist Award in the category for the Best Young Actress Starring in a New Television Comedy Series.
Rise to Prominence
Staci continued her rise to stardom with the titular role in the film "Lisa" in 198,9 and then in 1991 was selected for her most prominent role, as Dana Foster in the TV comedy series "Step by Step", portraying Dana in all 160 episodes of the award-winning series, and receiving several Young Artist Award nominations, but an actual award eluded her. While in the series, she wasn't very active in pursuit of other roles, but still secured parts in the films "Downhill Willie" (1996), and "Nowhere" in 1997, among other appearances.
Career Decline and Retirement
Following the end of the series, Staci's career entered a decline, eventually leading to her retirement in 2012. However, before retirement she still secured several other notable roles, including as Rachel Wilson in the comedy-drama film "Hidden Secrets" in 2006, then as Carmen in the comedy film "Holyman Undercover" (2010), and Dana in the romantic comedy film "You Again".
Stacy Keanan Net Worth
Staci was active as an actress from the late '80s until 2012, during which time she appeared in over 20 film and TV titles, all of which contributed to her wealth. She is now an attorney and this has also added to her net worth. So, have you ever wondered how rich Staci Keanan is, as of early 2019? According to authoritative sources, it has been estimated that Keanan's net worth is as high as $1 million. Undoubtedly, her wealth will become higher in the upcoming years, assuming her law career becomes as successful as her acting career.
Staci Keanan Personal Life, Husband, Marriage, Children
What do you know about Staci's personal life? Well, she hasn't been very open in regards to her private affairs, but we have still managed to find out some interesting facts about this prominent former actress and now attorney. If you wondered if Staci is taken, well, Staci has been married to actor and producer Guy Birtwhistle since 11th February 2017; there is no news if the couple has children or not. To speak further of her secrecy, Staci isn't active on social media platforms and rarely updates fans about her personal life,except on Twitter, on which she has just over 1,000 followers.
Staci Keanan Height, Weight, Body Measurements
Do you know how tall Staci is, and how much she weighs? Well, if you wondered, Staci stands at 5ft 3ins, which is equal to 1.6m, while she weighs approximately 112lbs or 51kg. Her vital statistics are 33-22-33 inches or 86-58-86cm, and she has blonde hair which goes perfectly with her blue eyes.