Who is Dan Avidan's Girlfriend? His Wiki, Net Worth, Age, Birthday, Sister, Dad, Affair, Dating, Gif, Fanart
• Leigh Daniel Avidan is a musician, actor, comedian, songwriter, and internet personality.
• He is best known as one half of the musical comedy duo Ninja Sex Party and co-host of the web series "Game Grumps".
• He has an estimated net worth of $3 million as of late-2018.
• He studied botany at Tufts University in Talloires, France and started his music career in 200•
• He is single and focuses on building his professional career.
Who is Dan Avidan?
Leigh Daniel Avidan was born on 14 March 1979, in Springfield, New Jersey USA, and is a musician, actor, comedian, songwriter, and internet personality, but best known for being one half of the musical comedy duo Ninja Sex Party. He is also the co-host of the web series entitled "Game Grumps" alongside Arin Hanson. Aside from these, he is a third of the comedy music trio Starbomb, which focuses on video game-based comedy.
The Wealth of Dan Avidan
How rich is Dan Avidan? As of late-2018, sources estimate a net worth that is at $3 million, earned largely through a successful career in music, but his video game-related endeavors have also helped in raising his wealth. As he continues his career, it is expected that his wealth will also continue to increase.
Early Life, Education, and Career Beginnings
Dan grew up in Springfield with a younger brother. He is of Jewish descent, with his father originally from Israel, migrating to America after the Yom Kippur War of 1973. His mother is American. It isn't known how he started to develop an interest in musical endeavors, but he attended Jonathan Dayton High School, and matriculated in 1997.
He then enrolled at Boston University to study advertising, and during his senior year entered a student exchange program that led him to Tufts University in Talloires, France, where he studied botany. His music career began in late 2002, when he responded to a Craigslist ad which led him to join an indie rock band called The Northern Hues. He was the group's lead singer, and also wrote lyrics; the band mainly performed in Philadelphia, and released a self-titled EP before splitting up, which according to him was due to creative differences and personality conflicts. Afterwards, he teamed up with Peter Lennox to form the alternative rock duo called Skyhill, which released one full album before they separated in 2008.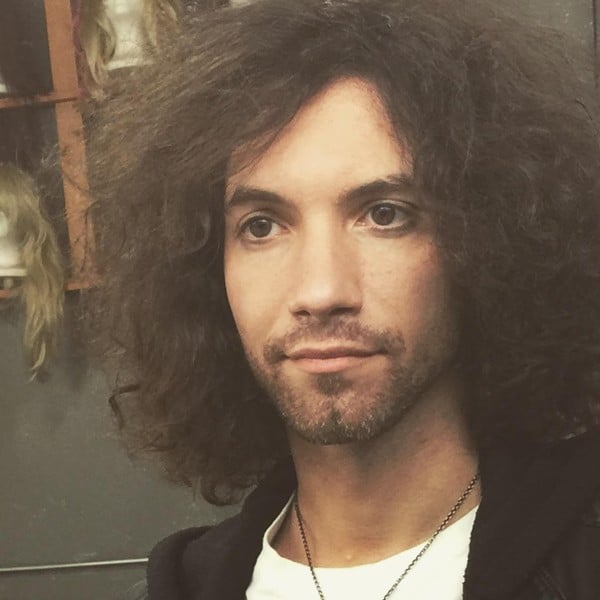 Ninja Sex Party
In 2008, Avidan became highly interested in improvisation and storytelling, studying at New York's Upright Citizens Brigade Theatre. During his time there, he envisioned a new musical project which would lead him to be introduced to Brian Wecht. The duo would be named Ninja Sex Party, as it was everybody's favorite thing according to Avidan. His character in the band was called Danny Sexbang, while Wecht became Ninja Brian. According to the duo, 'the band is about a Jewish superhero who wears a unitard. and his best friend who is a ninja'. They sing songs about dicks, and try unsuccessfully to hit on women.
The group has released several singles and albums, with numerous singles charting on Billboard. They've released a total of four studio albums and also two cover albums, and also performed a censored version of "Danny Don't You Know" on the late night television show "Conan", marking their live television debut. They have perform at numerous film festivals as well, and collaborated with other bands.
Check out my main channel http://t.co/dTrScBMO3T

— Danny Avidan (@DannyNotSoGrump) December 9, 2014
Game Grumps and Starbomb
In mid-2013, after Jon Jafari left his position as co-host of the web series "Game Grumps", Dan was brought in as a replacement; co-creator of the show Arin Hanson had discovered Ninja Sex Party through a fellow animator prior to the invitation. Dan was also invited to join the spin-off show "Steam Train", in which the duo focus on PC games instead of console games. Since joining the show, Dan has remained as a staple, and has also hosted other shows from the same network, including "Grumpcade", "Steam Rolled", and "Table Flip".
Dan along with Hanson and Wecht then started a side project band called Starbomb, which performs parody songs about video games; the group has released two albums which have reached the Billboard charts. In 2015, he was cast as the lead role of a comedy web series in which he plays an eSports coach. The series would later get the title "Good Game", and episodes were uploaded to the "Game Grumps" YouTube channel. His performance in the series has been praised as fun and believable.
Other Projects
Avidan has also composed theme and background tracks which have been sold to numerous high profile clients in the entertainment industry. He appeared in the miniseries called "Dirty Shorts", in which he appears as an exaggerated version of himself, similar to Danny Sexbang, but the series was not well received. He has appeared in other YouTube web series as well, including "Nacho Punch", "Good Mythical Morning", and "Did You Know Gaming?" He has collaborated with Steel Panther on multiple occasions, and also has a podcast called "Balls In Your Ear", which is focused on football. One of his recent projects aside from "Game Grumps" is composing the theme song for the series "Mighty Magiswords" on Cartoon Network.
Personal Life
For his personal life, not much is known about Dan's romantic relationships, if any. He has never been seen, or reported as being in a relationship, or married. This has led to a lot of speculation, but all of his online profiles confirm that he is single. Sources state that he is not interested in a relationship right now, and is still concentrated on building his professional career. He also looks to be keeping that aspect of his life away from the media, as he has not reported on any of his past relationships.