Who is David Packouz, Efraim Diveroli's partner about who the "War Dogs" movie was made? Bio, Wife, Net Worth, Daughter Amabelle Jane, Family
• David Packouz is a musician, businessman, and founder and CEO of Singular Sounds.
• He is also a former arms dealer, documented in the book "Arms and the Dudes" which was used as a manuscript for the movie "War Dogs".
• He was born in St. Louis, Missouri to a Jewish family and was a registered massage therapist and musician before joining AEY Incorporation in 2005.
• David was sentenced to seven-months house arrest for supplying prohibited artilleries.
• He is married with a daughter and has a net worth of over $200 million.
Who is David Packouz?
David Packouz is a musician and businessman, the founder and current CEO of Singular Sounds, A technology company that helps musicians create better music. Through his company, he invented BeatBuddy, a guitar pedal drum machine. He is also a former arms dealer, with his activities in supplying ammunition documented in the book, "Arms and the Dudes" by Guy Lawson, which in 2016 was used as a manuscript for the film "War Dogs", by Todd Phillips.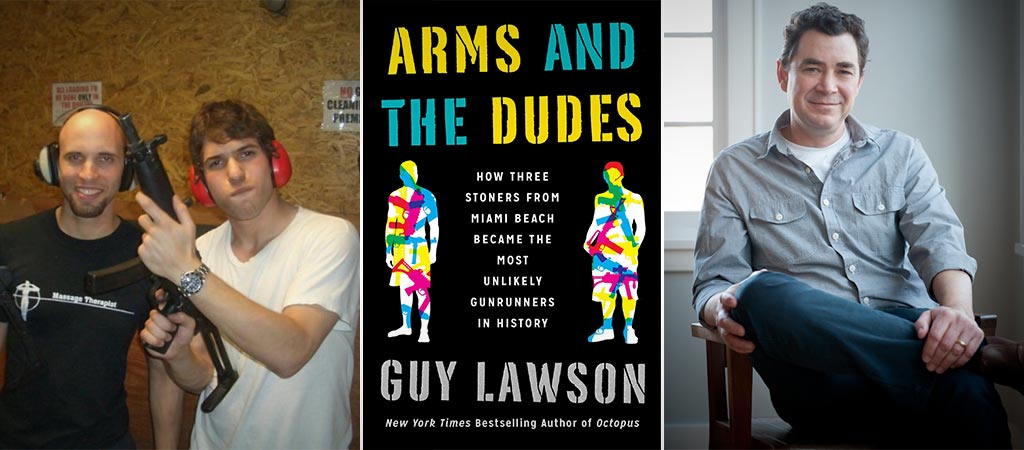 Who is David Packouz Partner in the Movie "War Dogs"?
The film "War Dogs" was based on the story of arms dealing by David and his partner Efraim Diveroli – the two were high school friends before teaming up later for business. Efraim Diveroli was the founder and president of AEY Incorporation, a weapon supplying company for the US government. David joined AEY Incorporation in 2005 when he was 23, after Efraim offered him the position of deputy president. In less than two years they became very successful, winning 149 major weapon contracts worth $10 million. In 2007 they secured another deal valued at $298 million, including supplying the Afghan allied US-forces with aviation rockets, 100 million rounds of AK47 ammunition, SVD Dragunov sniper rifles, and other kinds of weaponry.
As luck would have it, they failed on numerous occasions to deliver contracts on time, and had issues of products of low standards, which eventually attracted an investigation by the house oversight and government reform committee, brought on when they violated the terms of a contract which banned ammunition from China. They were charged with conspiracy to defraud the US-government, and were found guilty of delivering prohibited artilleries. David was sentenced to seven-months house arrest, while his friend serve four years in federal prison.
David Packouz Bio: Early Life, Parents, Siblings, and Education
David Packouz was born to a Jewish family, on 16th February 1985, in St. Louis, Missouri. Nothing is known about his grade school or high school, but according to his LinkedIn page, he went to the University of Florida in 2002, then a year later transferred to Miami Dade College.
Had an awesome time with my @singular_sound family at #NAMM2018! pic.twitter.com/alaaS6Ml1P

— David Packouz (@DavidPackouz) January 29, 2018
His father Rabbi Kalman Packouz is the author of the book, How to Prevent an Intermarriage, and together with David's mother, Shoshana of Orthodox Aish Ha Torah, they had eight other children. However, nothing about David siblings' whereabouts has ever been revealed. In 2005 prior joining AEY,  was a registered massage therapist and a musician. He holds an American nationality, and his ethnic is white despite having a Jewish background. In 2013, He was sentenced by the jury because of prostitution. He was accused of having sex with an undercover Collier deputy for $ 400, police said.
Who is David Packouz wife, and daughter Amabella Jane?
In the movie War Dogs, David fell in love with a beautiful girl and got her pregnant. But in reality, there is no evidence of any romantic relationship with any woman, during his time of arms dealing. So, it's clear Iz was a character created to push the storyline of the movie. He has been very secretive about his personal life. However, David is apparently a married man but not even the name of his wife is known. The couple is blessed with a daughter, named Amabelle Jane, born in 2007.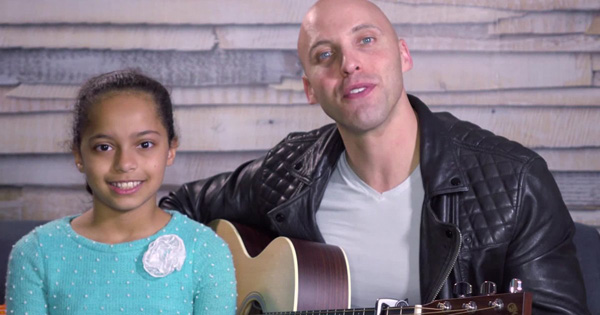 David Packouz Net Worth
David is a man who ventured into business at the tender age of 23 years. In less than two years, he had risen to become an arms dealer along with his partner, controlling a federal contract of over $300 million for the supply of weaponry to the Afghanistan US-allied army. After the fraud case, David turned his focus to music and singing, and that's the time he founded Singular Sound, a music company. He invented the BeatBuddy Drum Machine Guitar Pedal which raised about $350,000 from Indiegogo.
As of late 2018, authoritative sources estimate that David's net worth is over $ 200 million, accumulated from his arms supplying, and earnings from his music firm. He was also involved in the movie "War Dogs", which made him into a celebrity since it was about his life.
Social Media Presences
David is active on several social media platform – on Instagram he boasts over 6,000 followers, in LinkedIn he has over 500-plus connections, and on Twitter, he has over 2,000 fans; he has a Facebook page too. Interesting things that you will note on all his social accounts is his music brand – he has listed himself as a singer, songwriter, guitarist, inventor and also a band member.