Who is Guy Beahm and why did he become Dr Disrespect? His Bio, Income, Career, Wife, Facts, News
• Guy Beahm is a streamer and internet personality with a net worth of $3.5 million
• He created his character Dr. Disrespect while playing Xbox game "Halo 2"
• He worked as a community manager and level designer for Sledgehammer Games before becoming a full-time streamer
• He earned a lot of popularity for playing battle royale games such as "PlayerUnknown's Battlegrounds"
• He has won several awards in his career including an Esports Industry Award and Game Awards Trending Gamer
Who is Guy Beahm?
Herschel "Guy" Beahm IV was born on 10 March 1982, in Encinitas, California USA, and is a streamer as well as an internet personality, best known from earning a huge amount of popularity on the streaming website Twitch, under his online alias of Dr. Disrespect, and is best known for playing various battle royale video games. One of the games he is known for includes "PlayerUnknown's Battlegrounds"; he has gained around three million followers on the platform.
The Net Worth of Guy Beahm
How rich is Guy Beahm? As of late-2018, sources inform us of a net worth that is at $3.5 million, accumulated through a successful career in streaming, plus a good amount from personal appearances and sponsorships. As he continues his endeavors, it is expected that his wealth will also continue to increase.
The Birth of the Character
Very little information is available about Guy's childhood, his education, and how he became interested in gaming. It is known that after matriculating from high school, he enrolled at California State Polytechnic University, Pomona. During his time there he played basketball with the NCAA Division II team of the university. He originally created the Dr. Disrespect character while playing on the Xbox in the game "Halo 2", which gave players the ability to use voice chat if they are in the proximity of one another. According to him, this allowed him the opportunity to create a character that could back up the talk, as he was good at the game.
Eventually, with gaming becoming more and more expansive online, he along with his roommates began posting content to the video-sharing website YouTube in 2010. He started out showcasing gameplay of "Call of Duty: Modern Warfare 2", which made him a feature in the gaming channel Machinima, on which he predominantly made "Call of Duty" videos. However, unable to find any traction with his online career, he decided to become inactive from YouTube the following year.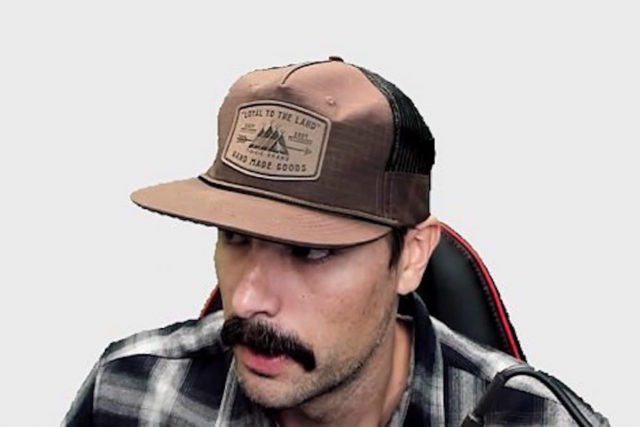 Return to Gaming
After Beahm became inactive as a content creator, he began working in the background for the gaming company Sledgehammer Games as a community manager. Over the next five years, he would be promoted to level designer, and helped create numerous multiplayer maps for the video game "Call of Duty: Advanced Warfare". The video game development company he worked for is a subsidiary of Activision, which co-developed numerous "Call of Duty" games.
While working with Sledgehammer, he returned to content creation, but this time went to streaming which was only starting to get popular at the time. He streamed from Justin.tv which would later become the streaming website Twitch. Realizing that he was gaining a lot of followers and income through streaming, he decided to quit Sledgehammer in 2015 to focus on a full-time streaming career.
Streaming Career
Guy earned a lot of notice for playing battle royale games, which was gaining a lot of interest around the same time he started streaming. He started out playing the game "H1Z1", but later switched to "Player Unknown's Battlegrounds" which helped to increase his fame further. The game developed by PUBC Corporation was initially based on previous mods that were created by Brendan "Player Unknown" Greene, using the film "Battle Royale" as an inspiration. He played PUBG for a few years, and later switched to "Call of Duty: Black Ops 4" after its release, returning to his "Call of Duty" roots.
The main reason for his fame is his character Dr. Disrespect, who has been described as 'a hyper-caricature of how a stereotypical male gamer views himself.' However, his fame has also brought some controversy. In 2017, he decided to take a hiatus from streaming to focus on his relationship with his wife; he broke character and admitted to cheating on her, taking a two-month break before returning without missing a beat. The following year, his family moved location as an unknown person shot at his house and hit an upstairs window. According to him, this was the second time that someone shot at his house.
@StephenCurry30 My 1 year old daughter Alana wishing you and your family a Happy New Year. #DubNation2016 pic.twitter.com/pqiePs5UCo

— Guy Beahm (@GuyBeahm) January 4, 2016
Personal Life
For his personal life, it is known that Beahm is married though he has been adamant about keeping the privacy of his family. Even though a lot of people now know his real identity, he manages to keep information about his marriage and his children away from the public. He has been called as an entertainer rather than a professional gamer, as a part of the now booming streaming industry. ESPN regarded him as a WWE character who is in a competitive gaming world.
For his character, he often wears sunglasses, a tactical fest, a mullet wig, and also has numerous notable catchphrases. He sports a mustache he calls Slick Daddy or The Venomous Ethiopian Caterpillar. He is also self-proclaimed as the two-time back-to-back 1993 and 1994 Blockbuster Video Gaming Champion. He's won several awards over the course of his career including an Esports Industry Award for Best Streamer which was given to him in 2017. During the same year, he also won a Game Award for Trending Gamer.
Of some interest – various sources state that his height is 6ft 8ins, but apparently still hard to miss in a shooting match.