Who is Lay from EXO? What happened to him? Wiki
• Zhang Yixing, better known as Lay, is a singer, songwriter, actor, dancer, and record producer
• He has a net worth of over $11 million, earned through his contract with Exo, and acting projects
• He began his career as a child actor, before being scouted by SM Entertainment in 2008
• He became one of the four Chinese members of the South Korean boy band Exo, and released his solo album "Namanana" in 2019
• He is a big supporter of the one-China policy, and has done philanthropic work such as donating 15 ambulances to the BAZAAR Stars' Charity Night.
Who is Lay?
Zhang Yixing was born on 7 October 1991, in Changsha, Hunan, China. He is a singer, songwriter, actor, dancer, and record producer, but best known for being a member of the boy band Exo under the name Lay Zhang or Lay. Aside from his music with Exo, he has also worked on several acting projects during his career.
The Net Worth of Lay
As of early-2020, Lay Zhang has a net worth estimated to be over $11 million, earned through a successful career in the entertainment industry. He earned significant income through his contract with Exo, and also gains wealth through acting projects.
Stay warm everyone! #cozy pic.twitter.com/LclqURdmgV

— Lay Zhang (@layzhang) December 6, 2019
He is one of the top-earning Chinese celebrities, as listed by "Forbes China".
Early Life and Career Beginnings
Lay's interest in acting was developed at a young age, and he worked on his first professional acting project at the age of six, in the Chinese drama "We the People". In 2000, he participated in the show which featured actor Jimmy Lin, who became his first contact in the industry. He continued working as a local child actor, and then competed in the television show "Star Academy" based in Hunan, in which he reached third place.
In 2005, he appeared in shows such as "Na Ke Bu Yi Yang" and "Yue Ce Yue Xin Kai". He also auditioned for "The Duke of Mount Deer" but was unsuccessful. Three years later, the company SM Entertainment started holding casting auditions in the populous city of Changsha. He was attending high school at the time, but still auditioned and was successful – SM moved him to South Korea to begin training as an idol. One of his first appearances was as a dance replacement for Shinee in 2011.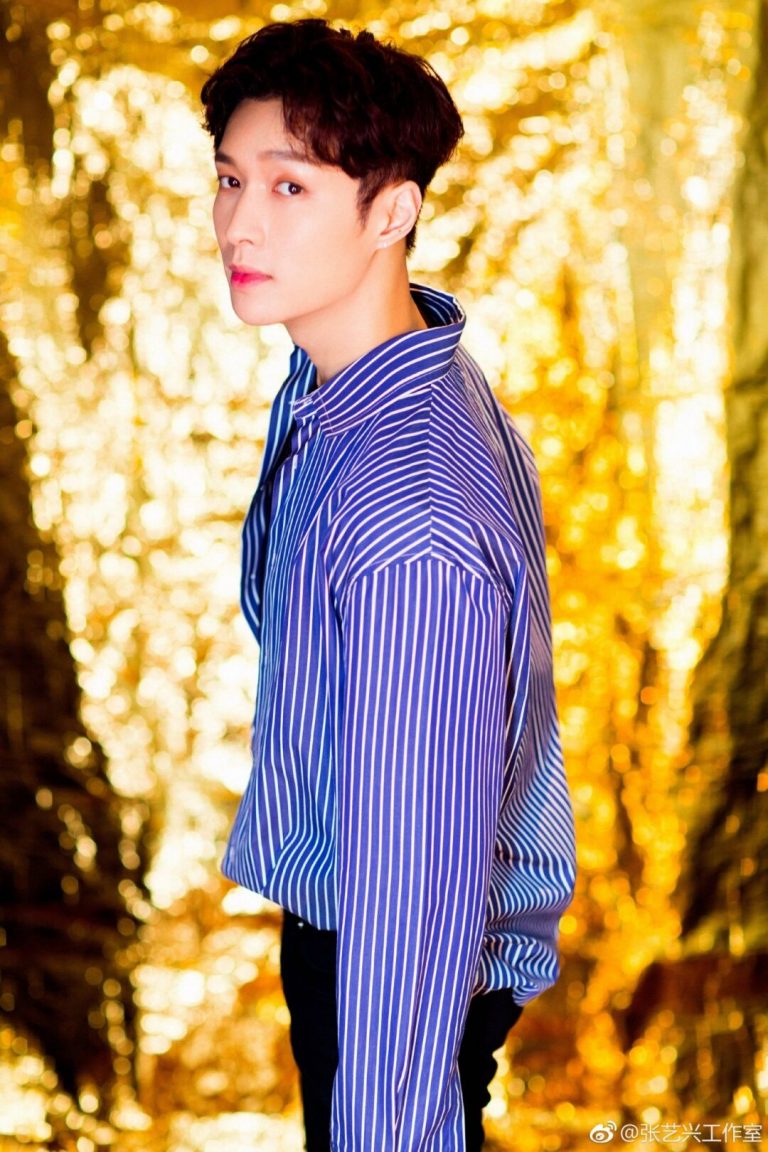 Exo and Solo Fame
He debuted as one of four Chinese members of the South Korean boy band Exo which featured a total of 12 members – he took his stage name Lay from the character Hua Ze Lei in "Meteor Garden". The group began gaining a lot of attention through their singles and dance performance, but also their studio album "XOXO", which became the first to sell over a million copies in South Korea in 12 years. He composed and performed for Exo on their tours.
His fame with the group led to a lot of other opportunities, with him appearing in Chinese shows such as "Star Chef" and "Go Fighting". He then released his autobiography called "Standing Firm at 24", which detailed significant events in his life, and was successful, selling over 400,000 copies within six months.
He also returned to his love of acting, and made his film debut in "Ex-Files 2: The Backup Strikes Back" which was a hit at the Chinese box office. He also recorded songs for some of the films he worked in.
Other film projects he had in 2016 include "Royal Treasure", "To Be a Better Man", and "The Mystic Nine".
Mainstream and International Success
Lay began releasing more solo projects aside from his work with Exo. He was the presenter for "Idol Producer", and then returned to "Go Fighting!" as one of its main cast members during its fourth season. He made his first US appearance in Lollapalooza alongside Alan Walker, before releasing his solo album "Namanana" which reached 21st spot on the Billboard 200.
In 2019, he began working as the ambassador for the Samsung Galaxy a7s, which saw him perform at several events n China. He was also present during the "61st Annual Grammy Awards", the only Chinese celebrity to be invited onto the red carpet. He then worked with Jason Derulo and NCT 27 for the tribute song "Let's Shut Up & Dance". He also made his first appearance at the Met Gala, after which he was cast in the historical drama "Empress of the Ming".
A few of his recent projects include the digital Extended Play called "Honey". He experienced his first international tour which had him travel to different areas of China and Southeast Asia. He recently released the single "Grandmother", a tribute to his grandmother who had passed away.
Personal Life
Lay is single, and like many South Korean talents, he has not given any information about this aspect of his life. South Korean talents' romantic lives are often managed by their companies, and they cannot engage in romances unless approved beforehand.
He admitted that he struggled with anxiety for most of his youth, especially while performing on stage, but overcame the problem while training with Exo.
He is a big supporter of the one-China policy, and has expressed support for the Hong Kong police during the recent protests there. He also does a lot of philanthropic work during his free time, including participating in the BAZAAR Stars' Charity Night, where he donated 15 ambulances.