Who is Kali Hawk from Couples Retreat? Wiki Bio, dating, net worth, body
• Kali Hawk is an American actress, model, stand-up comic and jewelry designer.
• She was born on 4 October 1986 in The Bronx and studied art at State University of New York at Purchase College.
• She gained fame after starring in "Couples Retreat" (2009) and "50 Shades of Black" (2016).
• Kali is the founder and creative director of the jewelry brand H.Crowne.
• Her net worth is estimated to be over $4 million.
We all know Kali Hawk from her participation in "Couples Retreat", and her recent starring in the comedy "50 Shades of Black". Let's find out more about her life, career, net worth and dating details.
Early life and family
Kali Hawk was born on 4 October 1986, in The Bronx, New York City USA, into an ordinary family with no celebrities or notable net worth. Her father's name and age are unknown, though it's known that he was a merchandiser; her mother's name is also unavailable, though it's known that she was a buyer for Bloomingdale's Inc. There's no information about her siblings or other relatives; she has African-American, German Jewish and Native American roots. Kali spent her childhood growing up in Manhattan, and wrote: 'Everyone in my family is different colors, and random ethnicities. Growing up in a family like that, you see these different looking couples sticking together and it does something to you'.
Education
Kali is said to be a child prodigy since she managed to enter a high school when she was only 12 years old. Later she was accepted into the State University of New York at Purchase College when she was not even 16 years old, where she studied art. Kali was noticed by her friend's agent who helped her to get her first jobs in commercials, and start her acting career.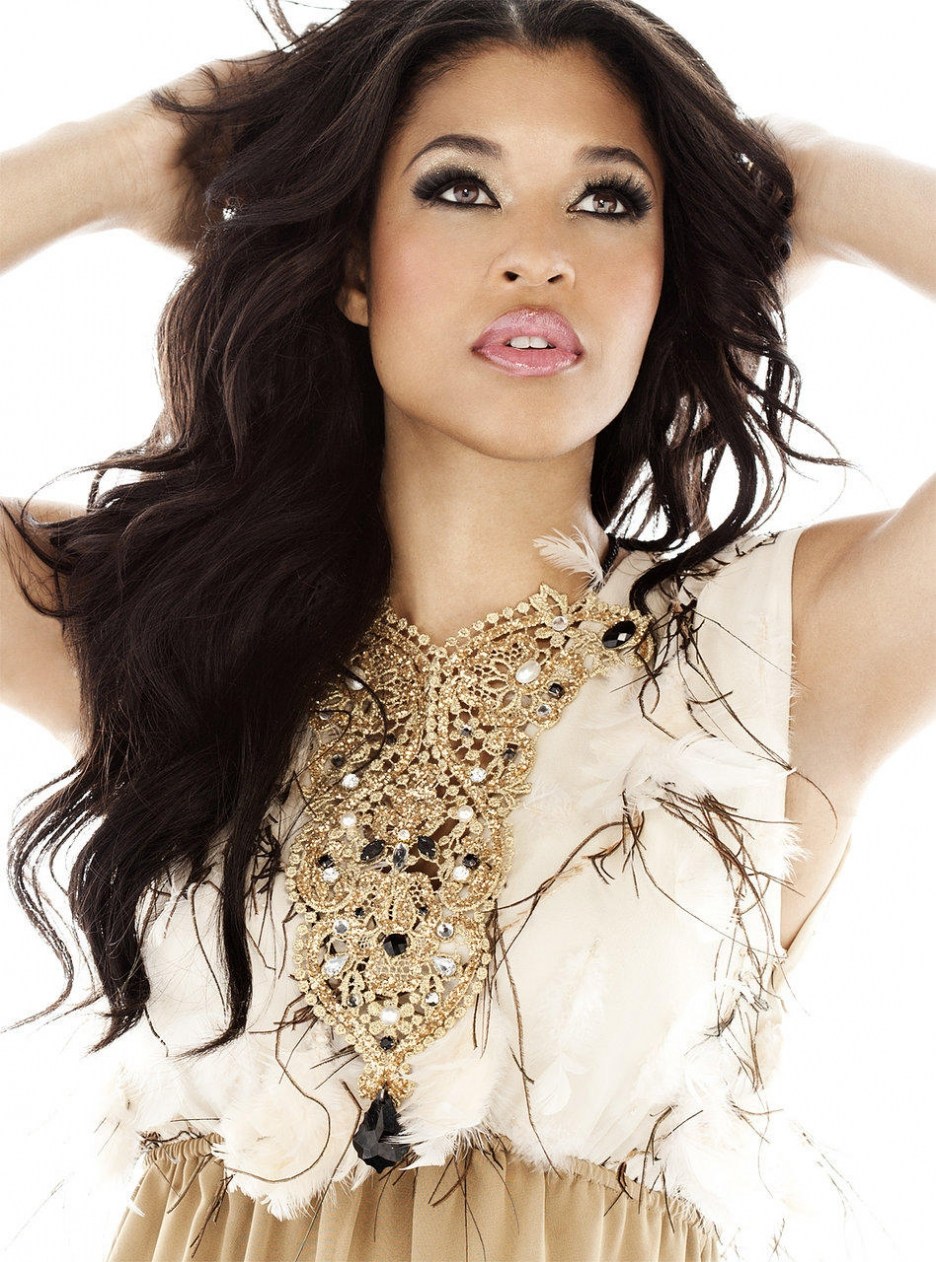 Career
While getting her first offers in commercials, Kali appeared in some plays in the Lower East Side theatre district in Manhattan, then Kali moved to Los Angeles where she got the job of a commercial model, working with such companies as MTV Europe, Clorox 2 and KFC; she also appeared in the music videos of Rob Zombie, KoRn, Usher., T.I. and Norah Jones.
In 2004-2005 she was offered several episodical roles in TV series, such as "Untold Stories of the ER" and "Psych", and in a short film "Gotham Cafe". Kali's role of Caprice in the movie "Holla" in 2006 opened the doors of Hollywood to her, and she then got a role in the short movie "Lovers & Haters" (2007) directed by Spike Lee, along with Mariah Carey.
In 2009 Kali had the role of Trudy in "Couples Retreat", which took her to a new level of popularity. As she was successful in comedies, Kali had more roles in the movies of this genre, playing herself in "Get Him to the Greek" (2010), then Danielle in the TV series "Are We There Yet?" (2010-2012). In 2011 she was cast as Kahlua in "Bridesmaids"; the movie was taken seriously by the critics and attracted the Oscar nomination for the script and a Golden Globe nomination as the Best Film (Comedy/Musical).
Another successful work of Kali was her character Shelby in the popular TV series "New Girl" (2011-2018), and she also worked on such series as "Black Jesus", "Inside Amy Schumer", OK K.O.! Let's Be Heroes" and "The Mayor".
Working with legendary Marlon Wayans
Kali worked with Marlon Wayans on the parody movie "50 Shades of Black" (2016) playing Hannah Steale, the movie Marlon's fans were really waiting for. Marlon shared in one of his interviews that as soon as he saw how women around him were obsessed with the book "50 Shades of Grey", he decided he would definitely make a parody on that. He saw women reading it everywhere: in airports, in cafes, all absorbed by this book, so Marlon tried to look at the pages to understand why everyone was so intrigued with it. He also remembers seeing the movie with his producer, and as they watched it they never stopped writing jokes, so had 10-15 pages of material, after that deciding that it was definitely a movie. The only question Marlon had for Kali when he offered her a starring role was: "What are your boundaries?", and when Kali answered she had none, they started filming. Both Kali and Marlon remember they met at the set, and seeing each other for the first time they had to jump right into a kissing scene, which made both of them feel really awkward, but then they recalled that moment with laughter. Marlon also admitted that Kali was a pretty good improviser, bringing a lot more fun to the movie. Kali said it was very comfortable for her to be on the set with Marlon's crew, as they all made jokes and she felt like a sister with a big bunch of funny brothers. In general, Kali felt similar to her character of Hannah in being a nerd, realising how much of a nerd she was. Kali confessed she had always been an "introverted extrovert" since being an actress was to be out there and interacting with other people and seeming to be cool with that, but inside she still felt as an awkward nerdy person; Kali thought that Hannah was just that kind of person, a nerd who was not smart enough to run away from a crazy guy, and Kali thought it was her in a nutshell.
Side business: H.Crowne jewelry
It's hard to find a person who is at least a little bit interested in the world of show business and hasn't seen Beyonce's epic pregnant and newborns photoshoots. One couldn't but notice a golden sun-shaped halo above Beyonce's head which she later passed to her elder daughter, Blue Ivy. Well, that's actually Kali's custom-made work – she is the founder and creative director of the jewelry brand H.Crowne, launching the brand in Los Angeles in 2015 with a high fashion handmade accessories collection. It had great success, and celebrities, took photoshoots for various magazines wearing nothing but the crown made by Kali's company. It all started with Blac Chyna, who was in her late pregnancy and did a shoot for PAPER magazine, wearing only a golden crown and tattoos and nothing else. Then Kylie Jenner supported the trend by posing naked for a Terry Richardson cover, wearing a black crown on her head. It took Madonna to make the brand wanted by all top retailers worldwide, as she posed for the 150th Anniversary Harper's Bazaar cover wearing custom-made rings and a necklace of H.Crowne. The brand now went viral, such celebrities such as Katy Perry, Ariana Grande, Christina Aguilera and Nicki Minaj immediately ordered rings, crowns and necklaces from H.Crowne. Kali says she wanted to create affordable luxury accessories which people could enjoy, and which would be easy to wear. Though it's quite hard to imagine a person who wears a golden crown on a daily basis, one can buy luxury suspenders or simple earrings and talons in the H.Crowne online shop.
Personal life
Kali keeps her private life low-key, and it's impossible to find any gossip or rumors around her, though she was once suspected to be dating Justin Murdock, a philanthropist and businessman, since they were seen together quite a lot. Neither of them ever confirmed their relationship. It's known for sure that Kali doesn't have any kids.
— Kali Hawk (@KaliHawk1) April 10, 2013
Appearance
Kali has long wavy dark-brown hair which she often wears curled; she has brown eyes and very plump lips. Kali is 5ft 10ins (1.78m) tall; her weight is around 141lbs (65kgs); her vital statistics are 35-25-35, and as one can see Kali keeps fit and has a very slim body. She loves wearing the rings and other accessories from her own jewelry brand H.Crowne. As for clothes, Kali's favorite style is dresses, and her favorite color is red, so wearing a red dress is a go for her on any occasion. She also likes wearing haute couture clothes, thus she once admitted to enjoying wearing a black coat by On Aura Tout Vu, which Mariah Carey also wore for her photoshoot for V Magazine.
Net worth
Kali's net worth is estimated by sources to be over $4 million. She accumulates her income via several activities: working as an actress, as a model, running a jewelry business H.Crowne and performing as a stand-up comic. Kali is very active on social media, constantly warming up the audience's interest in her. Thus her Instagram account has over  720,000 followers, while her commercial account of H.Crowne has more than 40,000. There's no information about upcoming movies with her, though she hasn't announced that she was going to finish her acting career, so her net worth will probably increase as soon as she gets new job offers in the movie industry.