Who is Kimberly McCullough Married To? Wiki Bio, Husband, Baby, Wealth
• Kimberly McCullough is an American dancer, actress and television director
• She began dancing and gymnastics at a young age and won two Daytime Emmy Awards for her role in the soap opera General Hospital
• She's written, directed and acted in various projects, including the FX drama The Shield and the mockumentary Lil Star
• Kimberly suffered a miscarriage in 2015 and gave birth to her son Otis in 2017
• Her net worth is estimated at $4 million
Who is Kimberly McCullough?
Kimberly McCullough is an American dancer, actress and television director. Her best roles include that of Robin Scorpio in the "General Hospital" soap opera, in which she played at a very tender age.
Kimberly McCullough Age, Early Life, Family, and Education Background
Kimberly was born on 5 March 1978 in Bellflower, California USA, under the Pisces Zodiac. and is an American by nationality of Scottish descent. She has two older brothers with whom she grew-up. Her mother is a talented dance teacher who moulded her as a dancer from an early age, often taking her to acting and dancing rehearsals, and she loved every minute of it, confessing that her mother was her primary source of inspiration. Kimberly Although her first acting role was when she was seven years old, Kimberly's first appearance happened when she was only seven months old, in a diaper commercial. Kimberly is also a gymnast who began doing gymnastics at an early age of four, which might be the reason that she has such great dance moves. These lessons played a great role in her career, as it is mostly dancing. As a child, she danced in various shows, including "The People's Choice Awards", "Solid Gold", and "Fame".
For her college education, Kimberly joined New York University's school of arts and studied there between 1996 and 1997, but dropped out before graduating.
Kimberly McCullough Professional Career
Kimberly's feature film debut came in 1984 when she was only six years old. in "Breakin' 2: Electric Boogaloo", a break-dance musical. The following year, she tried auditioning for the "Webster" sitcom but failed to get the spot, so proceeded to audition for the role of Robin Scorpio, the daughter of Robert Scorpio and Anna Devane, actually 12 times before she got the role and this proved to be the big breakthrough in her acting career.
In 1989, aged 11 years of age, Kimberly won her first Daytime Emmy Award under the category of Outstanding Juvenile Female in a Drama Series. Her remarkable storyline came in 1995. It followed the story of a girl, Robin Scorpio who contracted HIV from Stone, her boyfriend, who later succumbed to the disease while Robin survived. From this role, Kimberly receibved another award for the category "Outstanding Younger Leading Actress in Drama Series".
She then went on a break from her acting career to join the Tisch School of Arts at New York University. She came back to the show in 1998, but left again to pursue other acting roles such as in the film "Joan and Arcadia", as well as in "Once and Again".
Apart from acting, Kimberly has also pursued a career in writing and directing films. She had to leave "General Hospital" to pursue a career as a film director, however, she made guest appearances in the show during college breaks. After she returned in 1998, 2001, and 2004, she appeared in the ABC soap "All My Children", Kimberly was upgraded to contract in "General Hospital"  for her character Robin, but later left once again in February 2012.
In 2001, Kimberly directed "Nice Guys Finish Last", a short movie co-starring Lexi Ainsworth and Danielle Harris. From 2002 and 2008, Kimberly landed the recurring role of Deena in "The Shield", an FX Drama in which she played a small-time criminal and a car thief who kept running into trouble with the LAPD. She also wrote and directed the "Lil Star" mockumentary, about young girls and beauty pageants.
Kimberly McCullough Personal Life, Husband, Child
Talking about Kimberly's personal life, Kimberly has been involved with a number of men and it is not clear whether she is married or not. In 1996, she was in a relationship with Freddie Prinze Jr. the two dated for a number of years but their relationship did could not stand the test of time and they went on their separate ways. In 2002, Freddie got married to Sarah Michelle Gellar and the two have two children.
Years after breaking up with Freddie, Kimberly was rumored to be dating Dale Earnhardt Jr. the "NASCAR" star, in 2006, but this relationship was no different and they broke up in 2009. That same year, Kimberly became engaged to Jason Cook, but there has been no news of them getting married though. In 2015, Kimberly was faced with a misfortune: she had a miscarriage of her daughter at the 22nd week of her pregnancy, sharing the sad news on her blog. She wrote 'My heart was full and then it broke. 'It was too much. I didn't need to learn this lesson. I wasn't interested'. She was happy to have allowed herself to enjoy the moment as she could remember every part of it and hoped that it would be the same again.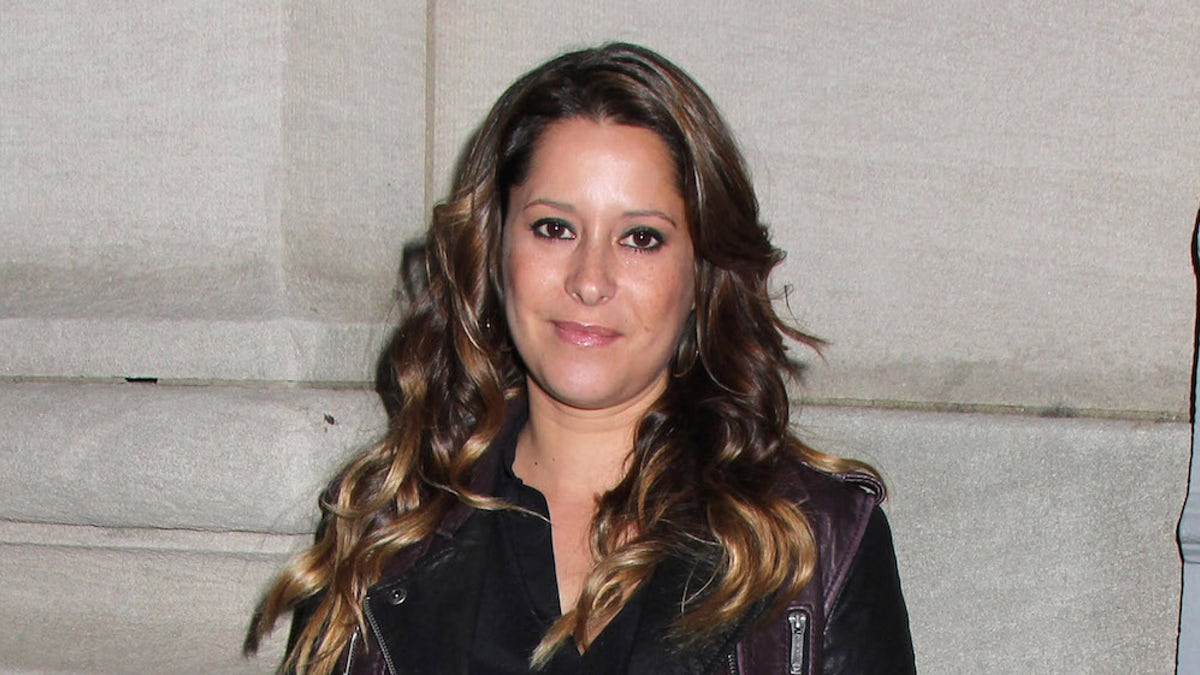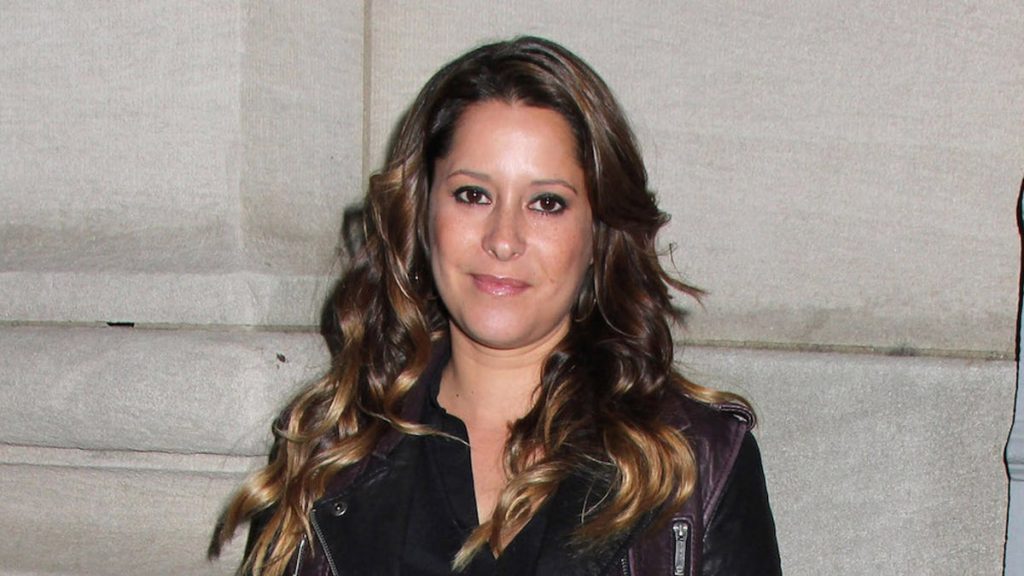 This would have been Kimberly's first child and she was very hurt to have lost it. She never disclosed who the father was, and people could only speculate. However, she mentioned a boyfriend in the blog.
Several months after the miscarriage, McCullough faced another scare when her doctor discovered that she had a cyst on her brain; Kimberly thought that she was dying, and said that she had her life flash before her eyes, however, her doctors gave her the good news that the cyst was not a brain tumor. Kimberly also lost her dog, Melba who was 13 years old.
In 2016, Kimberly moved to Ojai from Los Angeles and found out that she was going to have another child, and gave birth to a boy, Otis, on 7 June 2017 and was very elated, writing on her Twitter page that she never knew that there was a love like that. She loves posting photos of her son on her social media pages, and even once posted a photo of him with his dad whose identity is still not known to the public. It was on father's day and her message was that she loved the man who made their life work and shows their son that he is loved. In December 2017, Kimberly, her partner, and son had to leave their home after a series of wildfire attacks.
Kimberly McCullough Net Worth
For an actress who started her career as a very small child, Kimberly has accumulated a good amount of wealth. Although there is no information regarding her annual earnings, reputable sources estimate Kimberly McCullough's net worth to stand at not less than $4 million.