Who is Ryan Haywood? Wiki Bio, age, height, wife, net worth, children
• Ryan Haywood is an actor, voice actor, television and web show host.
• He came to prominence as a member of the Rooster Teeth and Achievement Hunter teams.
• He has showcased his hosting skills in shows such as "On the Spot", and "Off Topic".
• He has also voiced characters in "RWBY", "X-Ray and Vav", and "Nomad of Nowhere".
• He has an estimated net worth of $1 million and is married to Laurie Haywood with two children.
Who is Ryan Haywood?
Ryan Haywood is an actor, voice actor, television and web show host, who came to prominence as a member of Rooster Teeth and its gameplay division Achievement Hunter. He has showcased his hosting skills in such shows as "On the Spot" (2014-2016), and "Off Topic" (2015-2019), while his acting skills can be seen in "X-Ray and Vav" (2014-2015), "Heroes & Halfwits" (2016-2018), and heard as the voice of Jethro in the TV series "Nomad of Nowhere" (2018), among numerous other achievements.
So, do you want to find out more about Ryan Haywood, from his childhood years to most recent career endeavors, including his personal life as well? If yes, then stay with us for a while, as we introduce you to this prominent host and actor.
Ryan Haywood Wiki: Age, Childhood, and Education
Born James Ryan Haywood on the 6th December 1980, in Columbus, Georgia USA, however, he hasn't shared many details from his childhood, including the names of his parents and their vocations, nor if he has any siblings or not. In regards his education, he finished high school in his hometown and later enrolled at Georgia Tech University, and continued his education at Georgia Southern University, while he also studied in England, and has received degrees in Theater and Computer Animation. During his high school years and early college, Ryan was a model, and completed a photo session for the magazine Twist.
Career Beginnings
Ryan became a member of Rooster Teeth Studios by chance; he found a craigslist post in which the studio was looking someone creative and involved in the gaming industry and animation; Ryan was their guy. Soon after his application was accepted, Ryan was made video creator and editor for the RT's YouTube channel named GameFails, which now has over 500,000 subscribers. In the beginning its was only a part-time job, but as his career improved, Ryan became a full-time member of the RT studio, moved to Austin, Texas, and continued his rise in the company's ranks.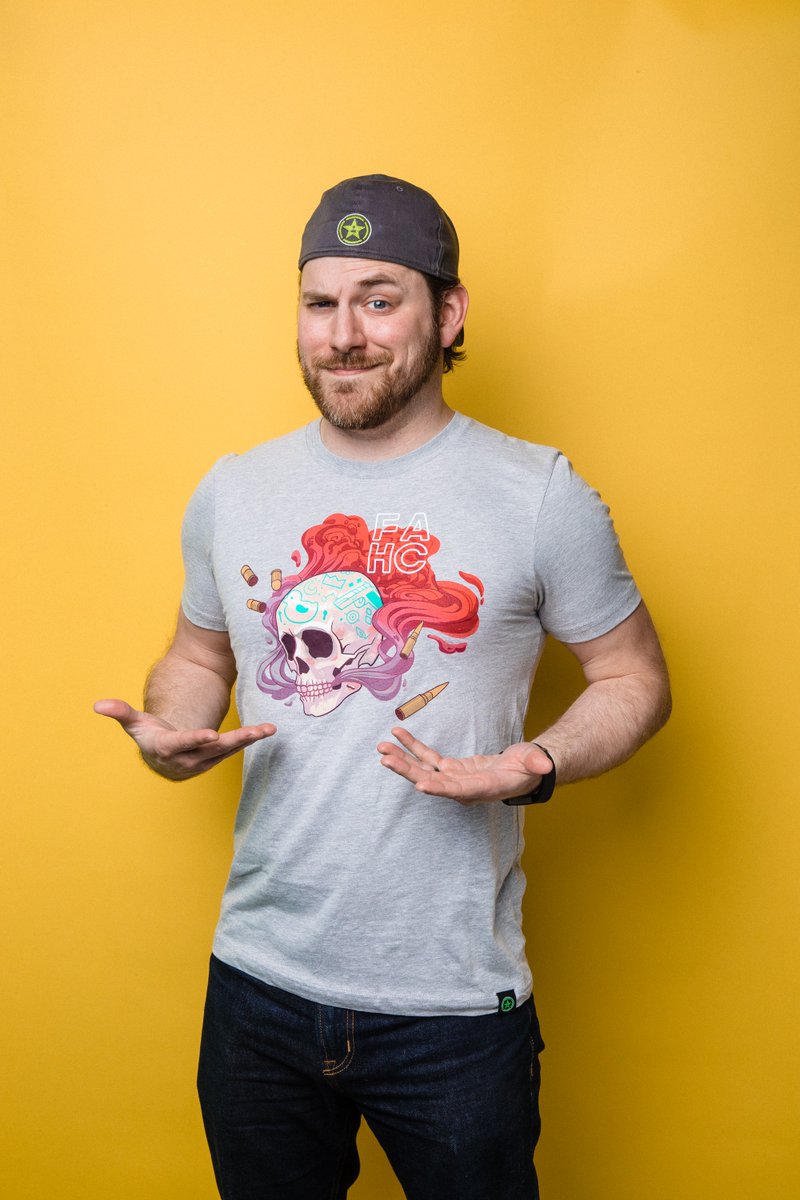 Rise to Stardom
Gradually Ryan was improving, and in 2014 he started working more at the subsidiary Achievement Hunter, first as a co-host on several shows and then as of April 2015, he assumed the role of the main host. As a result, he has hosted such shows as "Let's Play Live: The Documentary" (2015), "On the Spot", (2014-2016), then "Theater Mode" (2016-2017), "Achievement Hunter" (2018), and "Off Topic", which has become his main contribution, as he has featured in 100 episodes of the popular web show.
In addition to his hosting skills, Ryan has participated in a number of animated projects and TV series produced by Rooster Tech. His first credit was the voice of Professor Peter Port in the animated film "RWBY: Volume 1" in 2013, and he's repeated the role in the sequels "RWBY: Volume 2" (2014), then "RWBY: Volume 3" (2016), "RWBY: Volume 4" (2017), and animated series "RWBY" (2013-2017), and "RWBY Chibi" (2016-2018). To speak further of his success, he was the voice of The Mad King in the animated series "X-Ray and Vav" (2014-2015), and portrayed Albus Cumberbatch/Rand in the TV series "Heroes & Halfwits" (2016-2018), among numerous other projects on which he's worked with other RT members.
Ryan Haywood Net Worth
Since launching his career, Ryan has become one of the most prominent members of the Rooster Teeth studio, and his success has only increased his wealth. So, have you ever wondered how rich Ryan Haywood is, as of early 2019? According to authoritative sources, it has been estimated that Haywood's net worth is as high as $1 million, which is rather decent, don't you agree? Undoubtedly, his wealth will become higher in the upcoming years, assuming that he successfully continues his career.
Ryan Haywood Personal Life, Wife, Marriage, Children
What do you know about Ryan's personal life? Well, this internet and television star hasn't been very open when it comes to sharing private details, however, we have managed to discover some facts. Ryan Haywood is a married man, and his wife's name is Laurie, who is a veterinarian; the two have been married since 2007 and have welcomed two children together, Eli and Olivia. The Haywood family resides in Austin, Texas.
Don't forget to get out and vote! And regardless of your political leanings I encourage you not to vote straight ticket. Too many bad people skate into office by just being the only candidate for a party. Know who you're voting for! pic.twitter.com/1Ohjgqjcfm

— Ryan Haywood (@RyanTheTwit) October 31, 2018
Ryan Haywood Internet Fame
Over the years, Ryan has become quite popular on social media platforms, especially Twitter and Instagram. His official Twitter account has over 375,000 followers, with whom he has shared his most recent career endeavors, including his newest gameplay stream, among numerous other posts. You can find Ryan on Instagram as well, on which he has just under 130,000 loyal fans, who have enjoyed Ryan's posts from both his personal life and career. He has recently shared a picture of himself from his younger years, which drew a lot of attention, and has also shared his newest photo shoot, among other posts.
So, if you aren't already a fan of this prominent actor, television host, video content creator and producer, then this is a perfect opportunity for you to become one, just skip over to his official pages, and see what he is up to next.