Who is Tami Erin? (Adventures of Pippi Longstocking) Wiki Bio, net worth
• Tamara Erin Klicman is an American actress, model, singer, and fashion designer best known for her role of Pippi Longstocking in 1988's "The New Adventures of Pippi Longstocking".
• She studied TV Commercial Acting at American Conservatory Theater and attended several acting schools.
• She sold her own sex tape to a pornography company after her ex-boyfriend blackmailed her with it.
• She is a philanthropist who works with numerous charities, and is the Hearts.com ambassador.
• She has two board games based on her role of Pippi Longstocking.
Who is Tami Erin?
Tamara Erin Klicman was born in Wheaton, Illinois USA, on 8 July 1974, so under the zodiac sign of Cancer and holding American nationality. She is best known for her acting career, especially for her role of Pippi Longstocking in "The New Adventures of Pippi Longstocking" movie in 1988. Other than being an actress, Tami is also a model, singer, and a fashion designer.
Early life and education
Erin grew up with her family in Wheaton, but they moved to Miami, Florida when she was nine. She rarely talks about her family or her siblings so there is not much known about them – her mother is Gail Klicman and she is an actress as well, as she appeared with Tami in "The New Adventures of Pippi Longstocking". Tami began acting when she was eight years old and she also became an Elite Model around that time as she signed with Elite Model Management. She began taking classes of acting, singing, dancing, and gymnastics, and she studied TV Commercial Acting at American Conservatory Theater in San Francisco while she also attended a couple of acting schools in New York.
Career
She was only 11 when she won the role for which she is famous today – the one of Pippi Longstocking in "The New Adventures of Pippi Longstocking" Columbia Pictures movie which was translated into 18 languages. She auditioned with over 8,000 other girls, the movie's casting director Garrison True claimed how finding a person such as her took years and a lot of patience. Not just that, Tami's personality fitted Pippi perfectly, as she was later described as a person who radiates sunshine and makes everyone happy when she smiles. She became popular almost instantly, working as a model for "Aqua Fresh" toothpaste, "Hostess Cupcakes", and "Determined Toys". Her acting coach was Jeff Corey, who founded "The Actors Lab" and worked with a lot of famous actors, including Jack Nicholson, Dustin Hoffman, Robin Williams, and many others.
"The New Adventures of Pippi Longstocking" movie was a major success, and was watched all around the world – it had its first Royal world premiere in Tokyo, hosted by Princess Nori who was the Princess of Japan back then, while she is currently the Supreme Priestess of the Ise Grand Shrine. The second Royal premiere was in the capital of Sweden, Stockholm, hosted by King Carl, his wife Queen Silvia, and the famous author Astrid Lindgren.
Tami made several additional appearances in movie,s but none of which were as special as Pippi Longstocking – she appeared in "The Little Rose" in 2005, "AGENTS" in 2007, "Tim and Eric Awesome Show, Great Job! Chrimbus Special" in 2010, and "I Heart San Francisco" in 2012. She also appeared as a guest in several popular shows including "Good Morning America", "Today Show", "The Grand Prize" and "Entertainment Tonight" all in 1988.
Tami's last appearance was in "TMZ on TV" as she was shooting for it from 2010 to 2016.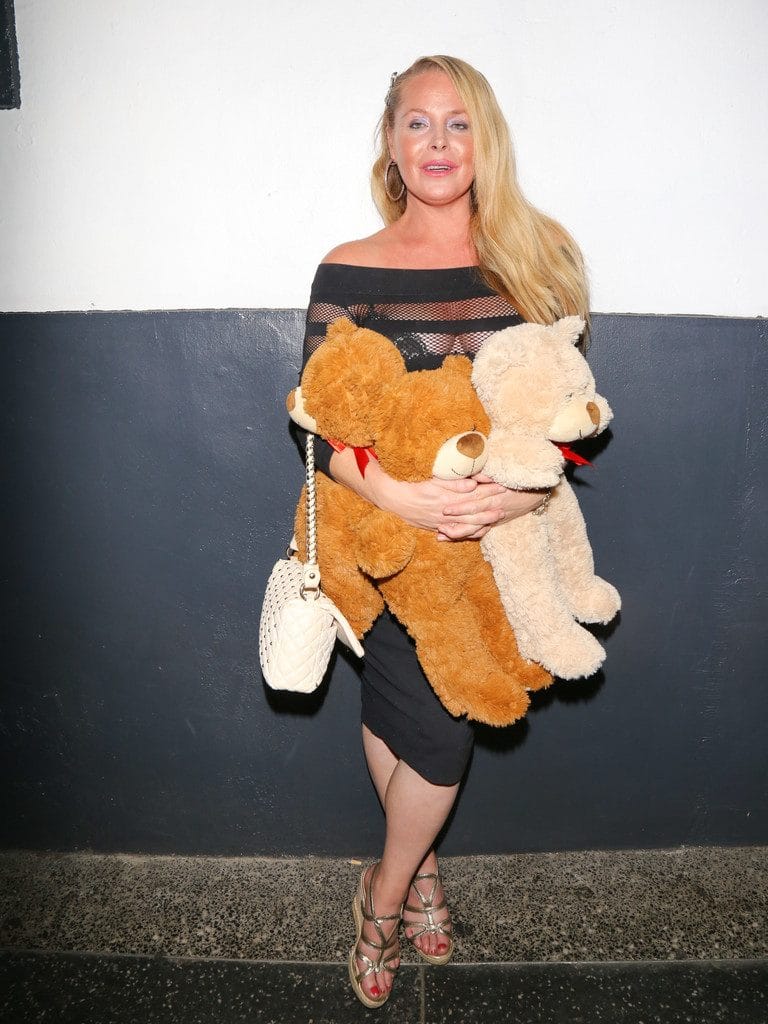 Being a philanthropist
Tami was a philanthropist even before she knew what the word meant, and this fits her perfectly – she has worked as an Ambassador for UNICEF (United Nations International Children's Emergency Fund), speak in the name of the UN to delegates from more than 100 countries during World Children's Day – some other famous UNICEF ambassadors include Celine Dion, Angelina Jolie, and David Beckham. She started her own fundraising campaign with "Create Now" and "La Fine Clothing" in 2011, creating special T-shirts which were being sold in the US, Japan and Europe, with all profits going to the "Create Now" youth organization, which is also supported by Oprah Winfrey's Angel Network, Global Exchange, and many other famous celebrities. Tami is a supporter of numerous other organizations and foundations, including The Susan G Koman Foundation for a Cure, Best Friends Animal Society, The Even Branson Foundation, The Make a Wish Foundation, the Red Cross, and many others.
She became the Hearts.com ambassador in 2015, which is an eco-friendly fashion line focused on recycling cloths and accessories for numerous international charities.
Personal life
Tami had some problems with an ex-boyfriend – he was blackmailing her and wanted to profit from a sex tape the two had made together. In order to prevent that, Tami sold her sex tape in October 2013 to a pornography company which released her video entitled 'Tami Erin The SEX Tape". During her interview with TMZ, Tami said how her ex is 'the biggest piece of s–t on the planet for doing this to me, this was private between he and I… It was not for the public.'
After the incident with her ex-, Tami decided to pay extra attention to what she shares with the public and has therefore been secretive about her love life. She is said to be dating someone now based on the pictures she posts on Instagram and the captions she puts, but it is unknown who he is. She has never married and doesn't have any kids.
Appearance and net worth
Tami is currently 44 years old, has long red hair, brown eyes, is 5ft 5ins (1.65m) tall, weighs around 123lbs (56kg), and her vital statistics are 36-24-36.
According to authoritative sources, Tami's current net worth is estimated to be over $1 million as of early 2019, and is unlikely to rise as Tami is no longer active in the film industry.
Problems with the police
In 2013, Tami hit a car on the street and didn't stop – cops found her soon afterwards, and she failed the sobriety test and so was taken into custody. During the next year, Tami was sentenced to join an education program about alcohol, while she also had to attend meetings of Alcoholics Anonymous for 10 weeks.
Tami was also arrested for assaulting her male roommate – Tami claimed that he violated her privacy as he filmed her without her approval when she was in San Francisco – legal advisors took all of these things into consideration but it is unknown how everything finished, and whether or not the charges were dropped.
Tami's ex-boyfriend David Young asked for the restraining order because he was afraid of her – the two were dating, and after they split, they didn't talk to each other for two years. Then Tami started calling David at his Merrill Lynch office, and left threatening messages. After David talked to her father, he told him how he thinks that Tami is very dangerous and that she might have a gun.
https://twitter.com/TamiErinReal/status/1117467327417610240
Social media presence
Tami is on several social media platforms – she launched her Twitter account in November 2012 and has gathered more than 7,000 followers and tweeted nearly 4,000 times. Her Instagram account if followed by over 4,000 people while she's posted almost 500 times – she loves to upload sexy photos of herself including topless ones. Tami has a Facebook page with over 6,000 follower,s while she also maintains her own website on which you can read her bio, check her past work, see her photos, or contact her.
Fun Fact
There are two board games called "Trivial Pursuit" and "Trivial Pursuit Millennium Edition" which are set around Tami's accomplishment of winning the role of Pippi Longstocking.