Who is the REAL "Wolf of Wall Street", Jordan Belfort? His insane Bio: Net Worth, Wife, Arrested, Kids, Ex-wife Nadine Caridi, Drugs, Family
• Jordan Ross Belfort was born in 1962 in Queens, New York City, USA.
• He is a former stockbroker, author and motivational speaker, best known for pleading guilty to fraud in 1999.
• Despite losing a lot of his money and assets due to his fraud, he is still estimated to have a net worth of over $100 million.
• He was the founder of Stratton Oakmont, a penny stock Company that used a pump and dump scheme to defraud investors.
• He is currently a motivational speaker, and his personal life includes two divorces and an engagement to his current girlfriend.
Who is Jordan Belfort?
Jordan Ross Belfort was born on 9 July 1962, in Queens, New York City USA, of Jewish descent. He is a former stockbroker, motivational speaker and author, perhaps best known for pleading guilty to fraud in 1999 in connection to stock market manipulation along with a penny stock scam. The events of his life were later published in a memoir entitled "The Wolf of Wall Street", which was adapted into a film released in 2013.
The Wealth of Jordan Belfort
How rich is Jordan Belfort? As of late-2018, sources inform us of a net worth that is still over $100 million, despite losing a lot of his money and assets with the discovery of his scam. Prior to the discovery, he was considered one of the richest people in Wall Street. He has since turned to other ventures as well, and as he continues his endeavors, it is expected that his wealth will also continue to increase.
Early Life
Jordan grew up in Bayside, Queens; at a young age, he showed strong business acumen, selling Italian ice-cream with his childhood friend to people at a local beach, which earned them money. After matriculating from high school, he enrolled into American University to study biology, and after completing his bachelor's degree he initially wanted to pursue a career in dentistry, enrolling at the University of Maryland School of Dentistry, but was discouraged after the dean of the school told him that dentistry is not the way to make a lot of money. He moved to Long Island, New York and started working as a door to door salesman, selling seafood as well as meat. His endeavors were an initial success, and he started to employ several people before it all fell apart. He filed for bankruptcy at the age of 25, and a family friend then helped him land a job as a trainee stockbroker for L.F. Rothschild, but he was laid off when the firm experienced financial difficulties during the 1987 stock market crash.
Founding Stratton Oakmont
Belfort subsequently founded a franchise of Stratton Securities called Stratton Oakmont, but later bought out the original founder after acquiring enough money. The company marketed penny stocks, but defrauded investors using a pump and dump scheme. Due to the wealth he had accrued doing this, he developed a lavish lifestyle that consisted of a lot of recreational drugs and lavish parties. He became addicted to Quaalude, but meantime his company grew to the point that he had hired over 1,000 stock brokers issuing stocks worth more than $1 billion. However, they were constantly under the scrutiny of law enforcement as seen in the films "Boiler Room" and "The Wolf of Wall Street". After several years of scrutiny by the Financial Industry Regulatory Authority (FIRA), the company was finally expelled from NASD, and Belfort was indicted for money laundering as well as securities fraud in 1999. He served 22 months of a four year sentence at the Taft Correctional Institution, in exchange for an FBI plea deal, which provided information about the pump and dump scams his firm used. He was ordered to pay $110.4 million in recompense for swindling stock buyers.
Don't want to read my new book #WayOfTheWolf? No problem. I'll read it to you. Get it here on audiobook. https://t.co/V1L1PiKsE2 pic.twitter.com/k2PnoN6nPI

— Jordan Belfort (@wolfofwallst) June 19, 2018
After Prison
During his time in prison, he was encouraged to write about his experiences. Jordan credited fellow prisoner Tommy Chong for his new career direction as a writer and motivational speaker, later owning-up to his mistakes. He paid 50% of his income towards restitution to the 1,513 clients he defrauded, totaling $110 million. He wrote two memoirs entitled "The Wolf of Wall Street" and "Catching the Wolf of Wall Street", which have been published in 40 countries. In 2013, a film about his life was released starring Leonardo DiCaprio, though some critics state that parts of his memoirs are an invention.
He also started giving motivational speeches, in the US and a number of countries around the world. He initially did seminars regarding motivation and ethics, but later switched to sales skills as well as entrepreneurship; during one interview, he stormed off after he was asked whether or not his current finances were legitimate. The main theme of his speeches were about his life during the 1990s, and what he had learned from his mistakes. His fees for speaking engagements vary from $30,000 to $80,000 and even more on some occasions. Some reviews of his seminars have been negative, as apparently they only consisted of Jordan recalling stories from the 1990s.
2013 Complaint
Federal prosecutors filed a complaint against Belfort in 2013, saying that he had  defaulted on his payments, but lawyers argued that he was only meant to pay 50% of his salary in restitution up to 2009. Eventually a new restitution payment plan was made, with him required to pay a minimum of $10,000 per month. He agreed, and has claimed that he also puts profits from speaking engagements towards the restitution. Prosecutors also accused him of fleeing to Australia to help conceal his assets from his victims, but they later retracted and issued an apology to Belfort. He then stated that 100% of the royalties he claimed from "The Wolf of Wall Street" film were turned over to victims, but it was deemed false as he only got money for the initial sale of movie rights, nothing to do with royalties.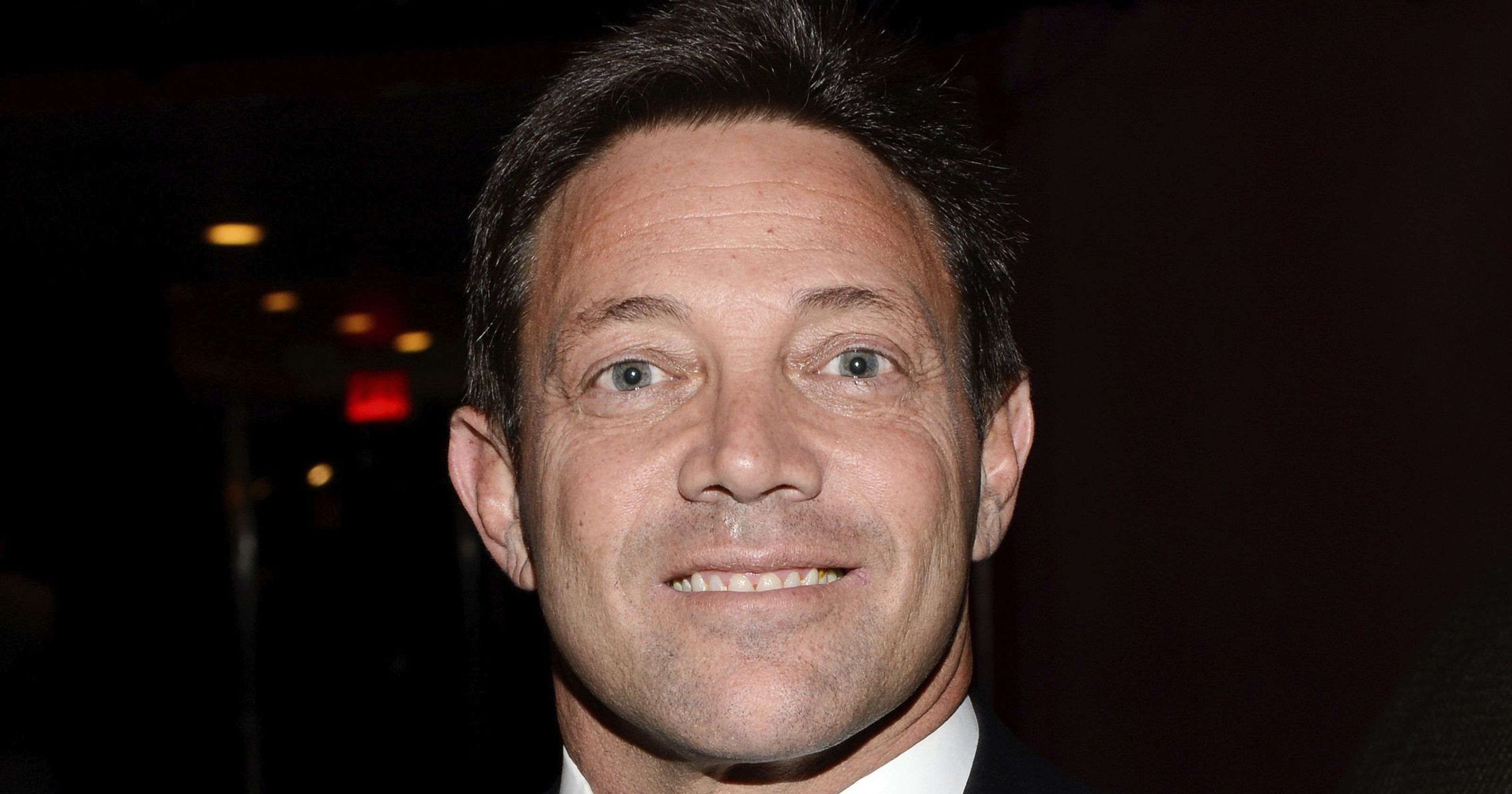 Training Scam
Investigations by journalists revealed that Jordan had ties to Australian company Career Pathways, which was heavily promoted at workshops he did in the country. He reportedly gave workshops on sales to the staff of Face to Face Training as well, which was also held by the same owner of Career Pathways. The company received around $10 million from the state government for training and assessment services for programs which never happened. Journalists then called the training program a scam – the investigation is on-going.
Personal Life
For his personal life, it is known that Belfort's first marriage was to Denise Lombardo, but they divorced sometime while he was running Stratton Oakmont. He later met and married model Nadine Caridi. They had two children, but also eventually separated and divorced. According to reports, there were claims of domestic violence, fueled by drug addiction and affairs with other women. In 2015, it was reported that he became engaged to long-time girlfriend Anne Koppe.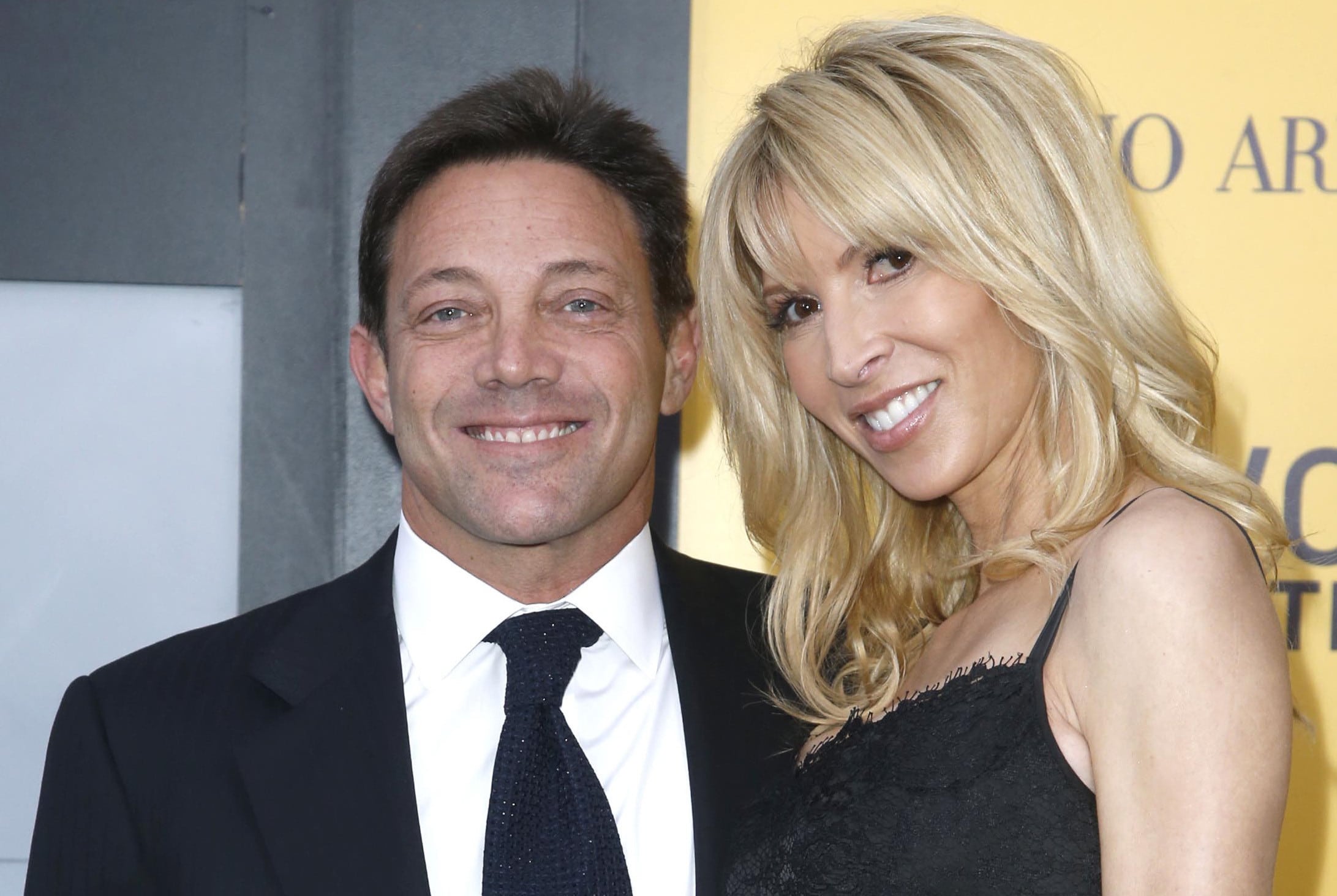 He is the final owner of the luxury yacht called Nadine which was originally built for Coco Chanel. The yacht sank off the east coast of Sardinia after he insisted on sailing despite very strong winds – the people who were aboard the vessel were rescued by Italian Navy Special Forces unit COMSUBIN. He enjoys playing tennis during his free time.