Winifer Fernandez: volleyball player's Wiki, Net Worth, Measurements, Boyfriend, Dating
Who is Winifer Fernandez?
Winifer Fernandez is a professional female volleyball player, who is widely recognized for being a member of the gold medal-winning teams at the 2016 Pan-American Cup and the 2017 Bolivarian Games. However, Winifer is probably best known for being featured in a viral video which, apart from showing her volleyball playing skills, is more focused towards her alluring seductive figure.
Winifer Fernandez's Early Life and Education
Winifer María Fernández Pérez was born under the zodiac sign of Capricorn on the 6th January 1995, in Santiago de los Caballeros, Santiago Province, Dominican Republic, and continues as a Dominican national. Further details about Winifer's family's background haven't been publicly disclosed to the present day. Speaking of her education, after completing her elementary and secondary education, she is apparently pursuing a diploma in Business Administration. Winifer dived into the world of volleyball at the early age of 10, when she joined the local women's volleyball team in her home town of Santiago.
Winifer Fernandez's Early Career
In 2008, Fernandez won her first major accolade – the Dominican Republic Volleyball League's bronze medal with her club Santiago. In the following year, she transferred to the Dominican Republic's capital city of Santo Domingo de Guzmán, where she joined the squad of the junior national team. In 2010, Winifer's team won the Santiago province volleyball championship, and she was named as the NORCECA Youth Championship's Best Libero, Best Digger and Best Receiver.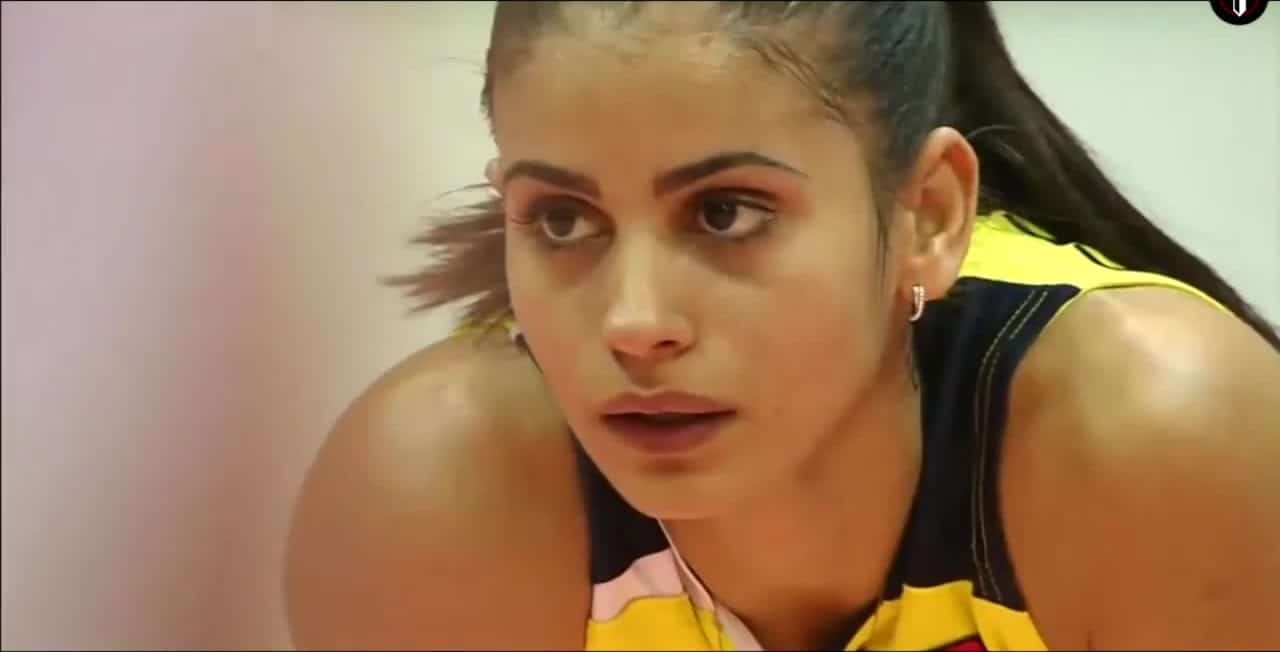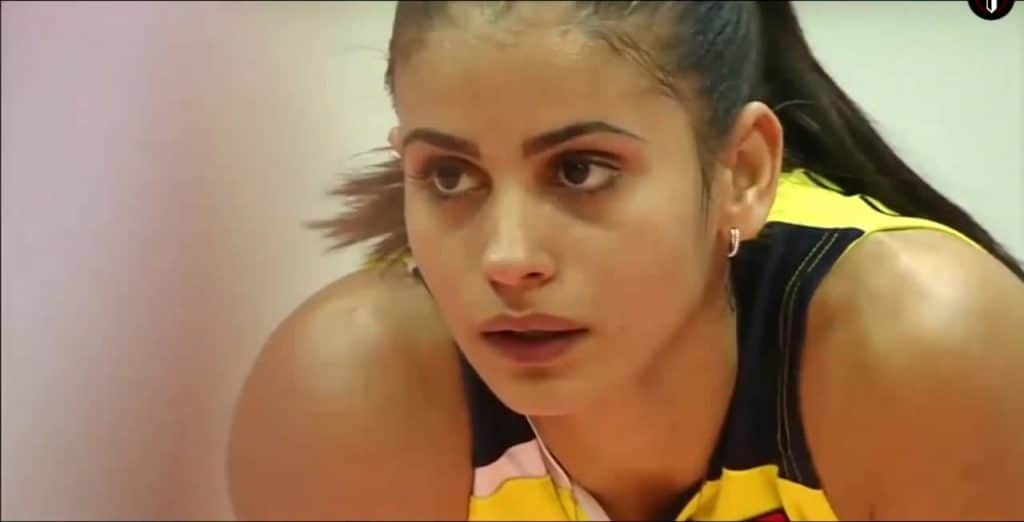 At the 2011 Girls' Youth Pan-American Volleyball Cup held in Tijuana, Mexico, as a member of the Dominican's National Junior Women's Volleyball team Winifer won a bronze medal, and was named as the tournament's Best Libero. After the team won the gold medal at the 2012 Women's Junior NORCECA Volleyball Championship, she was also named as the tournament's Most Valuable Player as well as its Best Digger and Best Libero. Later that year, she helped the Dominican national team to win the U23 Pan-American Cup, and with her team mates from the Santiago volleyball club to win the 2012 Northern Region Cup. Also in 2012, Fernandez made her debut appearance for the senior national team at the FIVB World Grand Prix.
The 2013 season Winifer began as a member of the Azerbaijani women's volleyball club Telekom Baku. She then won the gold medal at the Baja California International Cup with the national team, where she was also named as the MVP. Later that year the team won the silver medal at the Women's Junior Pan-American Volleyball Cup in Havana, Cuba, but finished first at the 7th Cabarete Beach Tournament. In addition, Fernandez also participated at the FIVB U20 World Championship and the 2013 FIVB World Grand Prix, before in 2014 being honored with the Volleyball Player of the Year Award by the Santiago Province Guild of Sports Writers.
Winifer Fernandez's Professional Volleyball Career
During early 2015, Fernandez returned to Dominican Republic and joined the Mirador women's volleyball club. As a member of the Dominican national team, she played at the 2015 FIVB World Grand Prix before the team won bronze at the 2015 U23 World Championship in Ankara, Turkey, and later the silver medal at the 2015 Women's NORCECA Volleyball Championship, Winifer then transferred to Cienfuegos women's volleyball team, and soon afterwards added two more accolades to her professional portfolio – the gold medal at the 2016 Women's Pan-American Volleyball Cup and at the 2016 Women's U23 Pan-American Volleyball Cup.
Some of her most recent endeavors include participating at the 2017 FIVB U23 World Championship, and winning a gold medal at the 2017 Bolivarian Games' Women's Volleyball Tournament with her team.
Winifer Fernandez Net Worth
Have you ever wondered how much wealth this talented professional female volleyball player has accumulated so far? How rich Winifer Fernandez is? According to sources, it is estimated that the total of Winifer Fernandez's net worth, as of the late 2018, revolves around the sum of $2 million, acquired through her professional volleyball career active since 2009, and that has been abundant with medals.
Sonriéndole a la vida es la única forma de saberla vivir..?? #winiferfernandez pic.twitter.com/07zWtkdlYb

— Winifer Fernandez (@winiferfdez) January 29, 2017
Winifer Fernandez's Personal Appearance
As a professional athlete, the 23 year-old Winifer Fernandez sports a slim and toned figure with a height of 5 ft 7 ins (1.70 m) and weight of 137 lbs (62 kg), which in addition to her dark colored eyes and long dark hair make her appearance quite alluring.
Apart from all these achievements, Winifer Fernandez came to prominence in July 2016 as an internet sensation after the video compilation of her on-the-pitch efforts became a viral phenomenon, not only due to her tremendous playing skills but for her stunning appearance as well. In addition, Winifer was ranked as No. 7 on the El Mundo's 10 most beautiful athletes in the world list.
Although popular social media networks, such as Instagram, are abundant with sexy pictures of Winifer Fernandez, none of these accounts have been confirmed to be official.
Does Winifer Fernandez have a boyfriend?
Curious about Winifer Fernandez's private life, aren't you? Speaking of Winifer's personal life, despite  her popularity, she has managed to keep her private life far from the media as there isn't much relevant information about her romantic connections or any love affairs. Winifer's dating history hasn't been publicly revealed to this day which can lead to a conclusion that she is focused on her professional volleyball career and is possibly single at the moment.