Young Mexican Actress Isabella Tena: Age, Appearance, Family
Who is Isabella Tena?
Mexican actress Isabella Tena Nava was born under the zodiac sign Aquarius on 25 January 2007, in Mexico City. She's appeared in seven TV series but no movies yet , and is perhaps known best for playing Ana Julia Peralta in 79 episodes of the popular 2023 drama series "El Amor Invencible", created by Pablo Ferrer Garcia-Travesi, and which stars Daniel Elbittar, Danilo Carrera and Angelique Boyer. The series follows the lives of several wealthy people.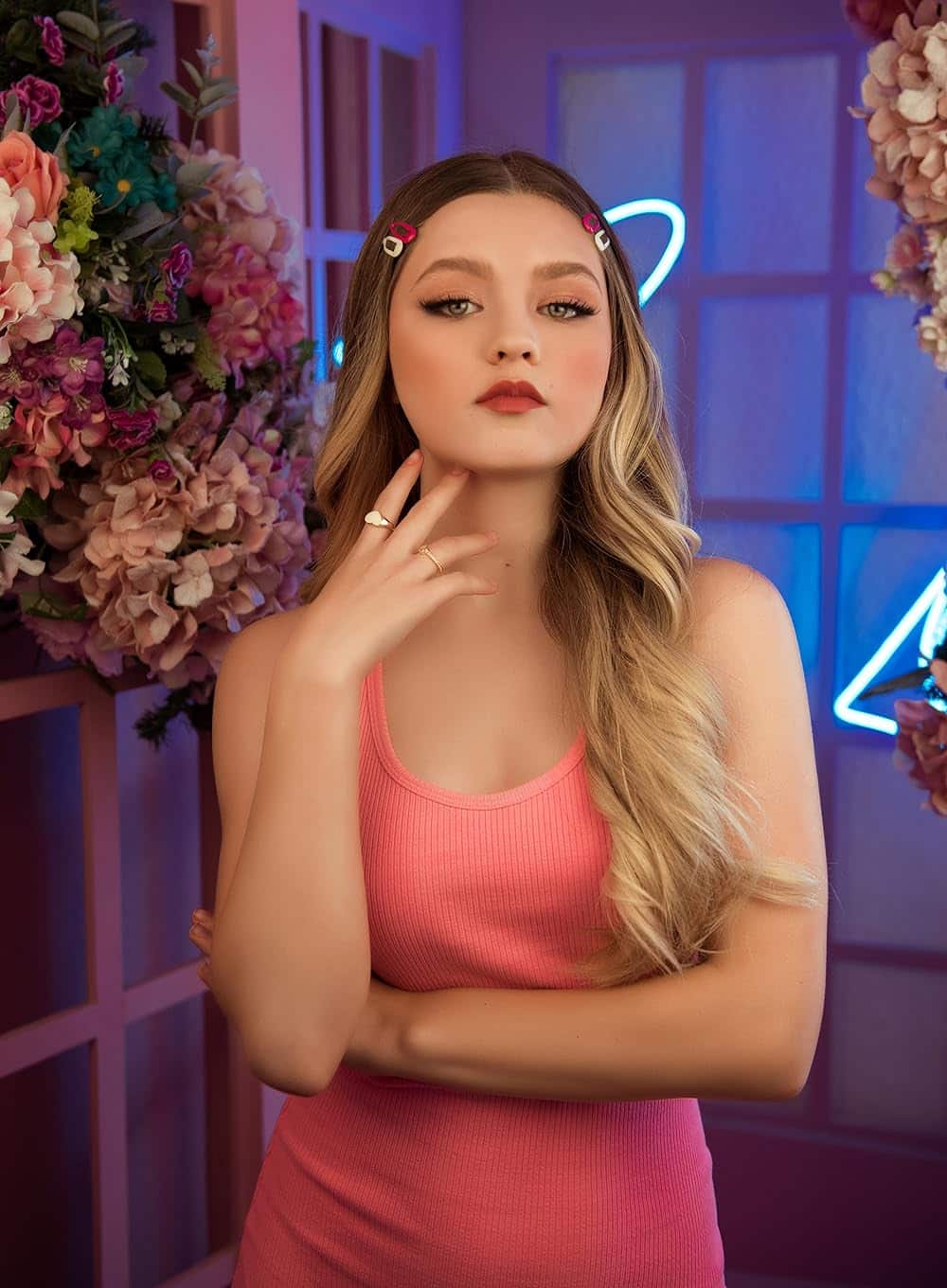 Education and early life
Isabella's being raised in Mexico City by her parents who prefer to be left out of media and thus not many details have been shared about them. Isabella has an older sister Ana Luisa Tena Nava who's also an actress and has appeared in 13 TV series and movies, while she's perhaps known best for portraying Alejandra Fernandez in 26 episodes of the 2022 biographical musical series "El Ultimo Rey".
Isabella fell in love with acting at a very early age, was five when her parents began taking her to auditions, and six when she made her debut, portraying both Nicky and Doris in two episodes (2013) of the drama "La Rosa de Guadalupe", which was created by Carlos Mercado back in 2007, and today stars Elena Carrasco, Susana Lozano and Zahira de Quevedo. It follows a group of people who, when facing difficulties in life turn to Virgin Mary for help.
Isabella's currently attending a local high school in Mexico City and is into a number of other activities besides acting; she's taking both singing and dancing lessons, as these might prove useful for her career, and she also enjoys playing various sports with her friends.
She's set to matriculate in 2025, and it's widely believed that she'll be focusing on her career rather than pursuing a college degree.
Isabella's roles in TV series
In 2014 and 2015, Isabella portrayed Luz Lascurain in 177 episodes of the romantic comedy "Mi Corazon es Tuyo", which starred Mayrin Villanueva, Jorge Salinas and Silvia Navarro, and follows a poor woman who's begun babysitting seven children; the series won an MTV MIAW Award for Pareja en Ilamas, for Juan Pablo Gil and Paulina Giti.
Quien La Esta Viendo?? Sueño De Amor!! #SueñoDeAmor #IsabellaTena #SelenaAlegria pic.twitter.com/h6hyJ5SgZA

— Isabella Tena Fans (@Isatenanavafans) March 4, 2016
The year 2016 saw her play Selena Alegria in 132 episodes of the romantic drama "Sueno de Amor", which starred Sabine Mossuier, Betty Monroe and Cristian de la Fuente, and follows two couples who are facing problems in their love lives.
Isabella went on to portray a supporting character in the 2017 episode "En Casa de Herrero, Cuchillo de Palo" of the popular drama "Como Dice el Dicho", which has aired nearly 900 episodes since its premiere in 2011, and today stars Benny Emmanuel and Sergio Corona; it follows the lives of an elderly cake maker and his family.
From 2017 through 2019, Isabella played Frida in 229 episodes of the critically acclaimed comedy "Mi Marido Tiene Familia", which starred Zuria Vega and Diana Bracho, and which Pablo Ferrer Garcia-Travesi created. It follows Robert and his girlfriend who've rented an apartment from an eccentric family, and the series won one of its 22 award nominations.
Isabella's only other TV series role has been playing Camila in three episodes (2022) of the comedy "Mi Tio", which today stars Santiago Beltran Ulrich, Jose Eduardo Derbez and Ariadne Diaz, and follows an irresponsible and immature musician, who's been tasked with taking care of his much younger nephew, Tadeo.
Presence on the internet
Isabella's active on several social media networks, and is an Instagram star as she's built a fanbase of nearly two million people; she's uploaded over 460 pictures and videos onto her account, with most of these showing her during her everyday life, whether she's attending red carpet events, shooting for her TV series, or sun tanning at the beach.
Isabella created her Twitter account in March 2014, and has since posted over 4,500 times; she's followed by nearly 50,000 people on this network, and most of her tweets are about her everyday life.
Isabella's recently become active on TikTok, and this is why she's followed by only a few over 5,000 people on the network; all her videos combined have amassed over 17,000 likes, and most feature her dancing and lip syncing.
Love life and boyfriend
Isabella's yet to speak about her love life in public, and even though most of her fans believe that she's perhaps still too young to be dating, others have claimed otherwise.
Some believe that Isabella's today dating a non-celebrity Mexican boy, with whom she's been seen spending time in public on multiple occasions; according to the rumors circulating the internet, the two were spotted having ice cream and watching a movie at the cinema, however, Isabella hasn't addressed any of these rumors.
There are also those who claim that she's in a relationship with a girl whom she's featured in a number of her Instagram pictures, but this hasn't been confirmed either.
Isabella seems to be unattached as of October 2023.
Interesting facts and hobbies
Isabella loves summer, as she likes to swim in the ocean and sun tan at the beach.
She's fallen in love with travelling; her acting career's taken her to several Mexican cities, while she's also got to visit Miami in Florida (USA).
She's interested in fashion, and is hoping that she'll one day be able to design some of her own clothes.
Isabella's recently got two tattoos, the moon and the Sun on her wrists.
She loves to dress up for costume parties, which is why Halloween's one of her favorite holidays.
Isabella loves animals, and cats are her favorites.
Sofia Vergara's one of her favorite actresses, and some of her favorite movies are "Madea Goes to Jail", "Hot Pursuit" and "Four Brothers".
Height, age and net worth
Isabella's age is 16. Her hair's brown and eyes are blue, she weighs around 100lbs (47kgs) and is 5ft 2ins (1.57m) tall.
Isabella's net worth's been estimated at already over $300,000, as of October 2023.