Tomi Lahren (Fox News) net worth, salary, husband, family, kids, Wiki Bio
• Tomi Lahren is an American conservative political commentator
• She has expressed her support of President Donald Trump, which has caused controversy
• She has worked on many networks such as the One America News Network and TheBlaze, and is currently a contributor to Fox News
• Her net worth is estimated to be $3 million and her salary over $60,000
• Her personal life includes a relationship with a Navy Seal and she is popular on social media with several million followers
Who is Tomi Lahren?
Tomi Lahren is a conservative political commentator and has reached prominence since President Donald Trump was elected, through expressing her support of his political views, which has drawn controversy to her. She has been labeled as racist for making several controversial comments, but which have made her popular – or notorious – on a national level. She has recently joined Fox News as a contributor, before which she hosted her own show "On Point with Tomi Lahren" on the One America News Network, and "Tomi" on TheBlaze, among many other accomplishments.
So, do you want to find out more about this rising conservative political commentator, from her childhood to most recent career endeavors, and her personal life as well? If yes, then stay with us for a while as we uncover all there is to know about Tomi Lahren.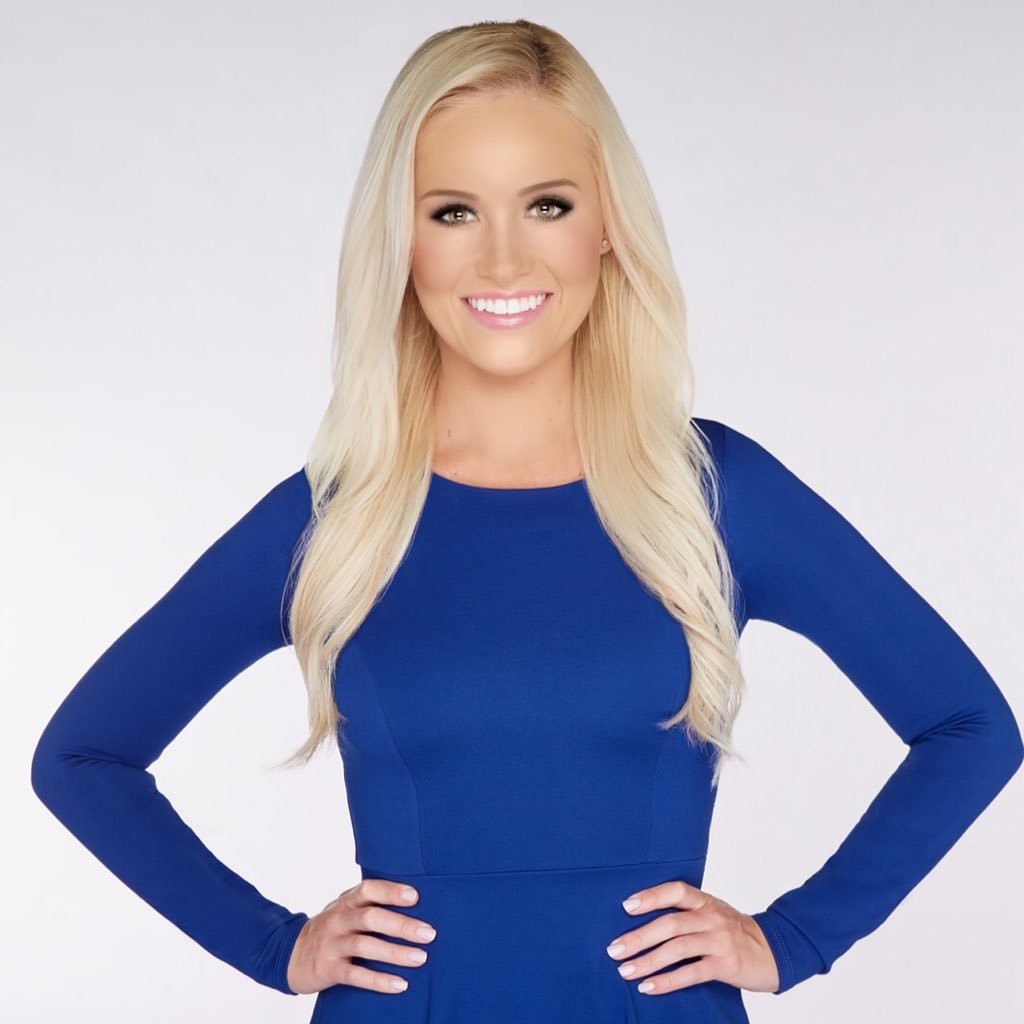 Tomi Lahren Wiki: Age, Early Life, Parents, and Education
Tomi Lahren was born on the 11th August 1992, the daughter of Trudy and Kevin Lahren. Her parents were in the US Marine Corps, which had a great effect on her childhood. She went to Central High School, and after matriculation enrolled at the University of Nevada, Las Vegas, graduating in 2014 with a Bachelor of Arts degree in broadcast journalism and political science.
Career Beginnings
She auditioned to become an intern at One America News Network, but instead of working as a simple intern, Tomi was offered her own show. As a result, she moved to San Diego, California and her show debuted in August 2014, entitled "On Point with Tomi Lahren". While hosting the show, Tomi garnered widespread media attention when she made comments on the 2015 Chattanooga shootings, in which an attacker killed five people with a gun, including a Navy Sailor. She also made negative comments towards the then-president Barack Obama's middle east policy. After this, Tomi continued with her practice, making comments regarded by many as outrageous on various events across the US, including ranting out on Meryl Streep's speech during the Golden Globe Award ceremony, starting a feud with Cardi B, and other controversies. This only brought attention to her, and in 2015, she was hired by TheBlaze Network, remaining there until 2017, during which time she hosted her own show "Tomi".
Rise to Prominence
Her engagement came to an end in March 2017, when she said while on the air in the show "The View", that women should have legal access to abortion. Her employer was against her ideas and suspended her, but then Tomi sued TheBlaze and the lawsuit was settled under an agreement in which Lahren kept her Facebook page, but removed videos she had made with TheBlaze. Nevertheless, Tomi then joined the Great America Alliance, an offshoot of Great America PAC, which is a Donald Trump support super PAC, operated by Newt Gingrich and Rudy Giuliani. Gradually, Tomi's name was becoming more popular – or at least well known – and in August 2017 she joined Fox News as a contributor. Since then, she has featured in several talk shows, such as "Watters' World" (2017-2018), "Hannity" (2017-2018), "The Next Revolution with Steve Hilton" (2018-2019), and "Fox and Friends" (2017-2019), among many others, making comments on recent political events in the US.
Tomi Lahren Net Worth
Since she has launched her career, Tomi has become quite a prominent TV personality, and her fame has garnered her decent wealth. So, have you ever wondered how rich Tomi Lahren is, as of early 2019? According to authoritative sources, it has been estimated that Tomi Lahren's net worth is as high as $3 million, while her salary is reputed to be over $60,000. Pretty impressive, don't you think? Undoubtedly, her wealth will become even higher in the upcoming years, assuming that she successfully continues her career.
Tomi Lahren Personal Life, Dating, Boyfriend, Children
Although Tomi tries to hide away the most important details from her personal life, we have discovered some things about this controversial political commentator. Well, Tomi is in a relationship with Jerad Christian, a Navy Seal who has been serving in the military for some time. In addition to Jerad, Tomi has been connected with several celebrities, including Trevor Noah, but those were apparently just rumors.
Tomi Lahren Political Views
Being a political commentator demands that one has ones own views on political matters; well, Tomi hasn't been quiet when it comes to expressing her beliefs. She was rendered a racist when she stood against Black Lives Matter, as she was compared to the infamous Ku Klux Klan. Also, her pro-choice view on abortion forced her out of her job at TheBlaze; she also denies the existence of climate change, and supports fracking.
Internet Fame
Over the years, Tomi has become quite popular on social media platforms, especially Facebook and Instagram, though she is also no stranger on Twitter. Her official Facebook page has over 4.5 million followers, with whom she has shared her most recent career endeavors, including her support towards Donald Trump's idea of building the wall on the border with Mexico, among many other posts.
You can find Tomi on Instagram, on which she has around 1.5 million followers, and on Twitter as well, on which she is followed by more than 1.2 million people.
So, if you aren't already a fan of this prominent TV personality, then this is a perfect opportunity for you to become one, just skip over to her official pages, and see what she is up to next.