Aaron Kaufman from "Shifting Gears" Wiki: Net Worth, Wife, Leaves Gas Monkey, Married, Height, Education
• Aaron Kaufman is a car mechanic, designer, and reality TV star
• He became popular alongside Richard Rawlings in the reality series "Fast N' Loud"
• Aaron left "Fast N' Loud" in 2017 and started his own show "Shifting Gears with Aaron Kaufman"
• He also has his own company Arclight, focused on rebuilding Ford F-100 trucks
• Aaron has a net worth of $6 million, and is in a relationship with Lauren Moore Knob
Who is Aaron Kaufman?
We all know who Richard Rawlings is, right? Well, Aaron is his business associate; he left "Fast N' Loud" in 2017, but their friendship has survived, and Aaron has started making a name for himself independently. Aaron was born on the 26th January 1982, in Crowley, Texas USA, and is a car mechanic, designer, and reality TV star, who came to prominence alongside Richard Rawlings, as their professional endeavors were featured in the reality series "Fast N' Loud", starting in 2012. Do you want to know more about Aaron, from his childhood to a successful career, and personal life? If yes, then stay with us for a while, as we are about to bring you closer to this prominent car mechanic and reality TV star.
Aaron Kaufman Wiki: Early Life and Education
Aaron has been interested in cars from an early age, and became focused on taking them apart and rebuilding them. His interest increased over the years, and he became focused on various cars. However, he never neglected his education, and completed high school in his hometown. Aaron became one of the most prominent mechanics, as his knowledge about cars was only increasing, and he was soon able to find his first job as a mechanic at the Hot Rod Garage. His skills were quickly on display, and in a short time he was one of the best employees. One time at work, Richard Rawlings, the famous car designer and the mechanic came into the garage and asked for help from the best mechanic in the garage. Aaron was chosen, and this was the start of a long-term business relationship, and more importantly, friendship.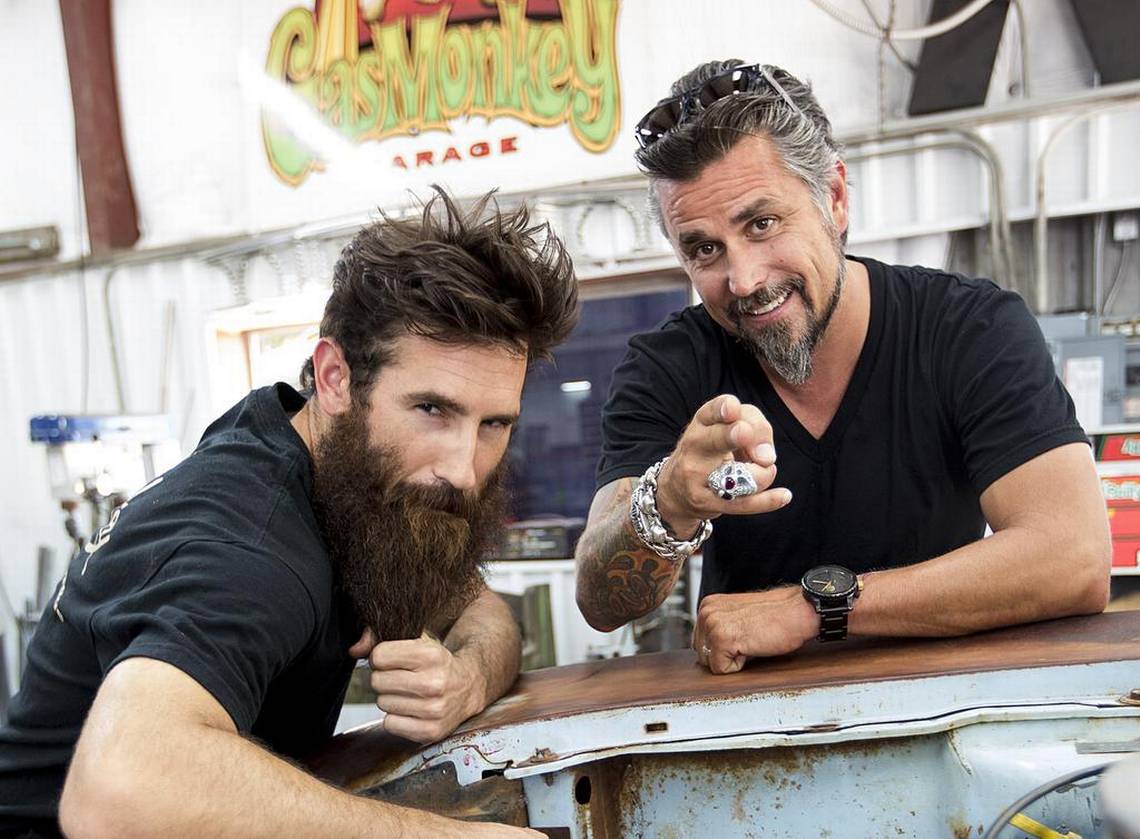 Rise to Prominence
He became Richards' assistant at the Gas Monkey Garage hot rod shop, and progressed to a position of a master mechanic. It was in 2012 that Discovery channel approached Richard with an offer that Rawlings couldn't refuse, and the whole Gas Monkey Garage staff became featured in the "Fast N' Loud" reality series.
"Fast N' Loud"
The series became extremely popular over the years, which only increased Aaron's popularity, while also his net worth. He remained with Richard, searching for cars that they could bring to life, rebuild, redesign and make them interesting for people, until 2017, when he decided to start a career on his own. Before he left the series, he and Richard worked on such cars as a '67 Corvette Stingray, '38 Ford, '58 Corvette C1, , '68 Mustang GT350, '69 Chevrolet Camaro and many others, which consistently drew the attention of the public.
Leaving "Fast N' Loud"
At the end of the 2017 season, Aaron announced that he would leave the show and go his own way. Way back in 2011, Aaron had started his own shop, named Main Street Shop, and after leaving the Gas Monkey Garage and "Fast N' Loud", Aaron was able to get his own show "Shifting Gears with Aaron Kaufman". The first episode was aired on the 5th March 2018, however, the show failed to attract major attention, and was released only to mixed critiques. In the first season, Aaron was focused on building race trucks, while for the second season, Aaron and his team are focused on building a rally car. The first episode of the new season premiered on the 24th September 2018.
3 Reasons Why Aaron Kaufman Left Gas Monkey's Garage!
Richard Rawlings: "Aaron has been a part of Gas Monkey… https://t.co/teIgzEB4vM

— Mike Brewer (@mikebrewer) March 19, 2017
Arclight Company
Another business venture of Aaron Kaufman is his company Arclight, in which he is focused on rebuilding Ford F-100 trucks. From day one he entered the world of cars, he became interested in these trucks, as their power and look attracted him. Once he earned enough money to start his own business, this was another of his projects. It turned out to be a successful one, as it has steadily increased his net worth.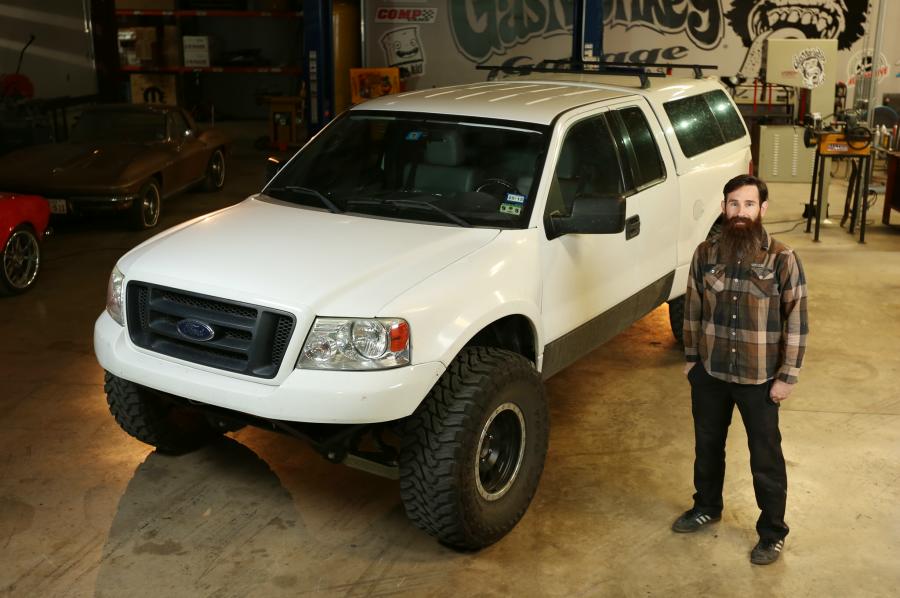 Aaron Kaufman Net Worth
Do you know how rich Aaron Kaufman is? From a simple mechanic to a car designer, Aaron has come a long way and drew the attention of people all over the world. Once he made his first appearance on screen, Aaron knew he was destined for great things. He got his own show, having already started his own company. So, have you ever wondered how rich Aaron Kaufman is, as of late 2018? According to authoritative sources, it has been estimated that Kaufman's net worth is as high as $6 million, which is pretty impressive don't you think? Undoubtedly, his net worth will increase in the future, assuming that he successfully continues his career.
Is Aaron Kaufman Married, Does He Have Children?
What do you know about Kaufman aside from his business endeavors? Not much for sure, as he isn't one of those celebrities who inform you about everything they are doing. He has been in a relationship with a lady named Lauren Moore Knob since 2013; the two have been seen together at several locations throughout the world, and have shared a few pictures of themselves. Before becoming infatuated with Lauren, Aaron was in a relationship with a model named Lindsay J.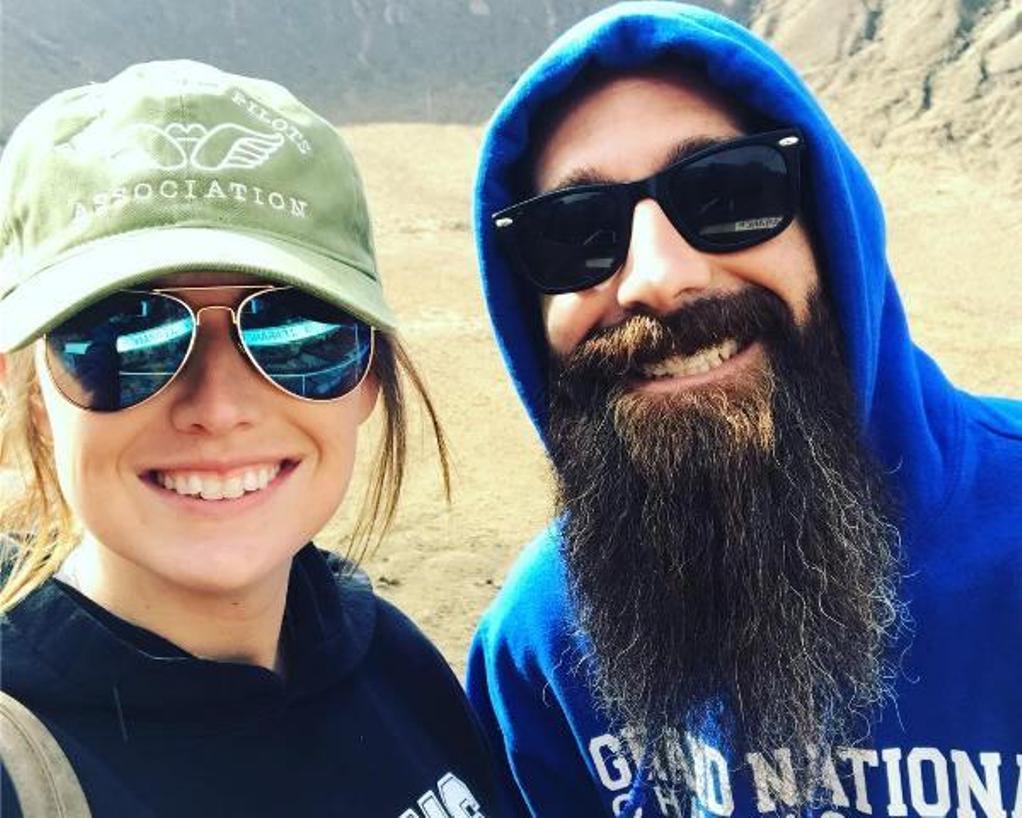 Aaron Kaufman Height, Weight, and Body Measurements
Do you know how tall or how much Aaron weighs? If you don't know, well, we are here to tell you even that. Aaron stands at 5ft 9ins, or 1.75m, while he weighs approximately 145lb or 65kg..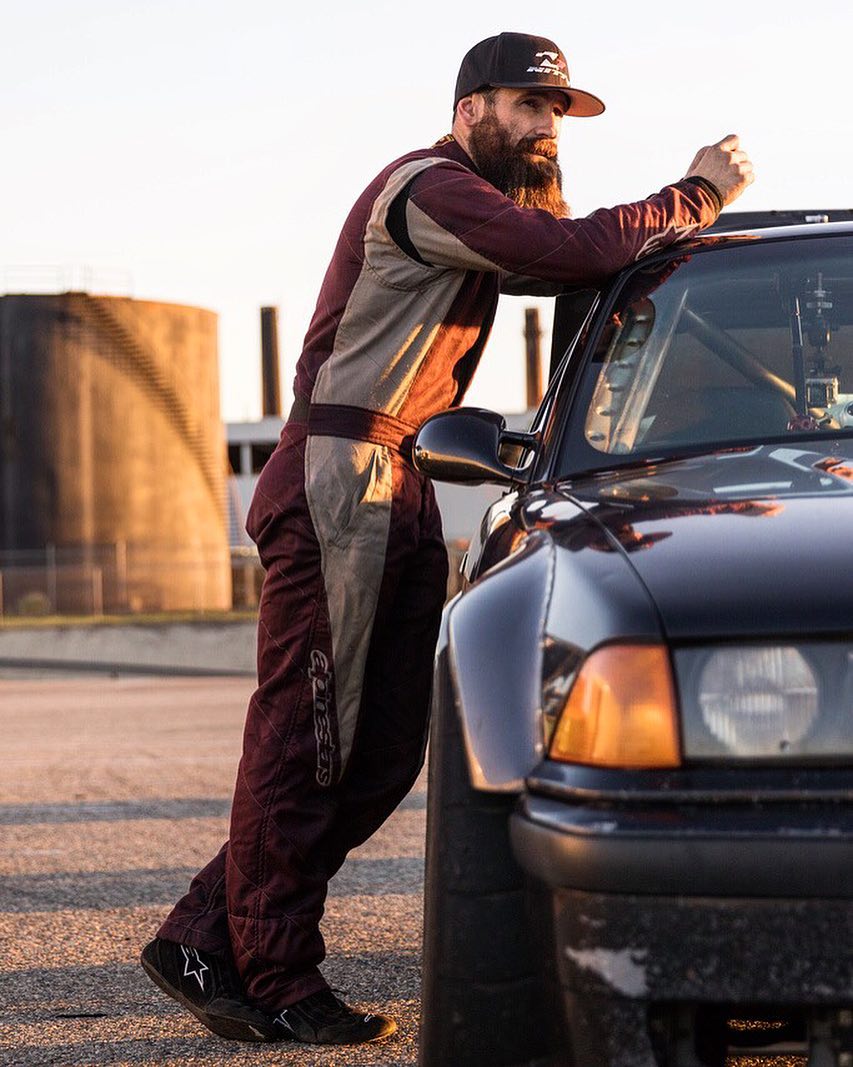 Aaron Kaufman Internet Popularity
Over the years Aaron has become quite popular on social media platforms, with over a million followers. His official Instagram page has over 730,000 followers, with whom he has shared his most recent endeavors, including a re-build of F-100 truck,which he named Hoonitruck, among many other posts. Aaron is also active on Facebook, on which he has over 390,000 followers, with whom he has also shared details from his career, and has used his popularity to announce the new series of "Shifting Gears with Aaron Kaufman".
So, if you aren't already a fan of this prominent car mechanic, designer, and reality star, then this is a perfect opportunity for you to become one, just skip over to his official pages.