Who has Cree Cicchino dated? Boyfriends List, Dating History
• Cree Cicchino is an American actress of Italian and Ecuadorian descent
• She began her career as a child star in the Nickelodeon comedy series 'Game Shakers'
• She has been nominated for two junior accolades at the Imagen Awards
• Rumors emerged of a relationship with co-star Jace Norman, but were never confirmed
• Currently, Cree is single and not in any serious relationship
American actress Cree Cicchino began her career as a child star in the Nickelodeon comedy series 'Game Shakers', playing the leading role of Babe. She later gained a role in the Netflix comedy 'Mr Iglesias', and went on to play Mim in the Netflix thriller 'The Sleepover'.
However, Cree was once more interested in a singing and dancing career, but during her pre-teens, she decided to become an actress instead. Born in May 2002 alongside her twin sister in Glendale, Queens, New York City, to parents of both Italian and Ecuadorian ancestry, Cree began dancing at the age of four.
When her mother enrolled her for acting classes at the age of 11, Cree averted her attention and passion for dancing to acting, which in the end paid-off.
Cree has been nominated for two junior accolades at the Imagen Awards as a best young actor in television but is yet to win one. Since her career has hardly taken off, there is plenty of time to prove herself, and critics already expect great things from the now 18-year-old beauty, having impressed fans when she gained the role of Babe at the age of 13 in 2015.
The star reprised the role through to the end of the series in 2018, and after it ended, acting jobs have never dried-up for the young actress.
Aside from her success in the previously mentioned  'Mr Iglesias' from 2019 and 'The Sleepover' which began airing in 2020, Cree also features as the voice of Seashell in 'Whisker Haven' and makes a guest appearance in 'Me, Myself and I'.
Despite being one of the most attractive young stars to gain prominence in the last 10 years, Cree's personal life has not been as eventful as her career. Though her love life enjoys plenty of attention, she has not been quite as wild as many other celebs. It may be that her age plays a factor, she's more focused on her career, or is simply far too private to share the details.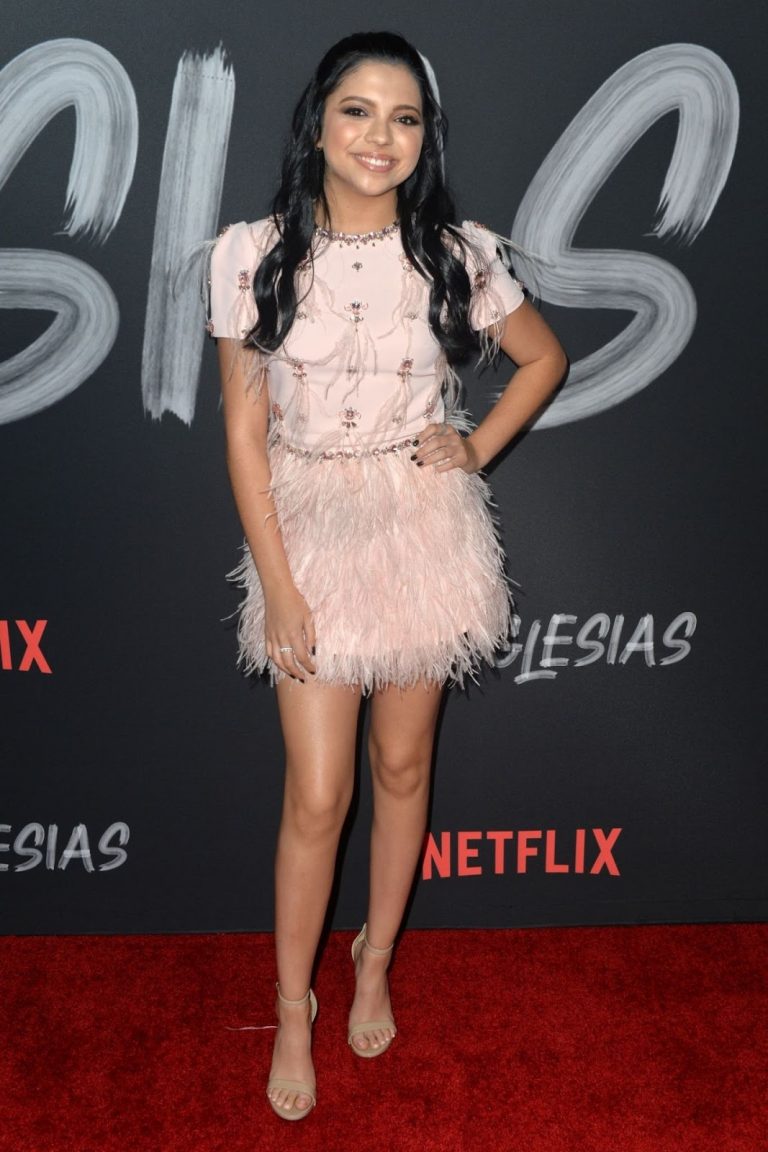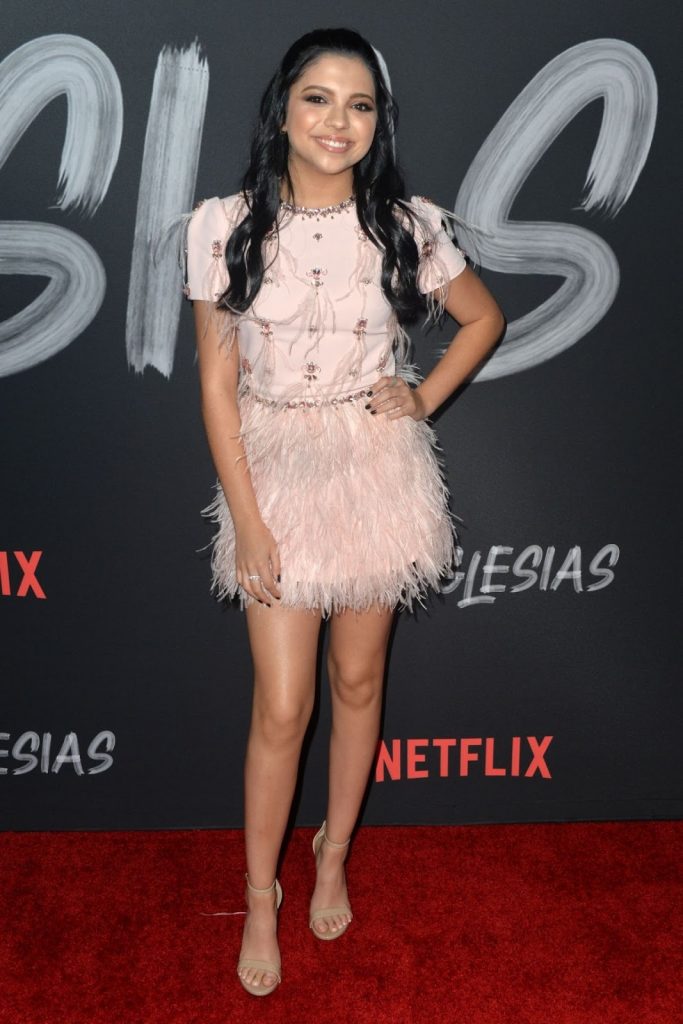 Nonetheless, a few interesting developments have made the front pages of gossip magazines and websites, which includes a hoaxed engagement.
In 2018, 'Henry Danger' star Jace Norman, filmed a cross-over episode with the cast of 'Game Changers' that centred on Cree's character, Babe, planning the perfect date with Henry. In one scene, Henry saves Cree from what could have been a terrible accident, and they share a rather sweet time together.
From then on the two became the centre of speculations, suggesting that they could be dating in real life.
However, this may have only been the hopes of fans, since neither one ever confirmed that something romantic happened between them. In an interview, Cree admitted only that they were only friends, and that working with Jace was fantastic.
Since Jace's rise to fame, the handsome star of 'Henry Danger' has endured a lot of speculation about his intimate affairs, which, if rumours are ever to be believed, includes a long list of his co-stars, and other young women whom he claimed were only friends.
Both Cree and Jace are incredibly shy about their personal lives, and would not easily share any details about current or past romances.
Regardless, any romance between them can only be speculated about, just giving the gossip media something to write about.
Thus it is safe to say that they are merely friends and have not been involved in anything that their characters would like people to believe. Despite filming at the same studio, Cree's co-star, Madisyn Shipman, admitted that they hardly ever run into each other because of their conflicting schedules.
In the same interview, Cree revealed what her idea of the perfect date would be, and it may or may not involve knitting.
According to her, the perfect date would be to lounge around the home with a cup of tea, being what the meida might call perfectly anti-social. Considering this revelation from the young actress, it is no surprise that she hardly has a dating history.
On Valentine's Day of 2020, Cree set social media on fire with rampaging rumours after posting a series of photographs that depicted a proposal by young actor Jaheem Toombs. The proposal took place at Disneyland, in front of the fabled Disney Castle where Jaheem proposed in true fashion on one knee.
Another one of the shared pictures showed a close up of the engagement ring, and everything seemed legit – even Cree's reaction appeared to be real, but considering how talented an actress she is, it would have been easy for her to nail the drama spot-on. Unfortunately, Cree later came good on Instagram confirming that it was merely a hoax, and that they thought it would be funny to fake an engagement to entertain their fans, and to 'get one over' on the media for once!
She stated that she loved Jaheem and that he is her best friend, but they are most certainly not engaged.
This came as a surprise, since on the day they both revealed on social media that Cree had said 'yes', with Jaheem adding 'shesaidyes' to one of his posts, and Cree adding 'isaidyes' to one of hers.
As legitimate as things seemed, some fans speculate that she may have turned down his actual proposal, and simply to save him the embarrassment, they agreed to call it a fake on social media. Exactly what happened is only up for speculative debate, but the fact remains that the two have been friends for a long time. Jaheem stars in '100 Things to Do Before High School', and first appeared on the red carpet with Cree by his side at a 2016 celebration.
Their relationship has been at the centre of speculation since, but neither one has ever spoken publicly about a romance, and refer to each other only as friends.
The latest status update to be shared about Cree's love life is that she is single. Currently, it does not appear as if Cree is in a relationship, not even with Jaheem Toombs! So for now, Cree is free to flirt and mingle, and is not in any serious relationship, despite the rumours constantly floated by gossip columnists. Of course, she isn't alone in that field – a young, attractive actress who therefore MUST be dating someone, hey!?