Actress Susan Dey's Wiki: Net Worth, Husband, Daughter Sara Hirshan, Measurements, Family
• Susan Hallock Dey is a retired actress, best known for roles in "The Partridge Family" and "L.A. Law"
• Her modeling career began in 1968, and her acting career began with "The Partridge Family" in 1970.
• She was nominated for 6 Golden Globe Awards and 3 Emmy Awards.
• Her current net worth is estimated to be over $10 million.
• She is married to television producer Bernard Sofronski and currently lives in Upstate New York.
Who is Susan Dey?
Susan Hallock Dey was born on the 10th December 1952, in Pekin, Illinois USA and is a retired six-time Golden Globe Award nominee and three-time Emmy Award nominee actress, probably best recognized for starring in the role of Laurie Partridge in the ABC musical sitcom "The Partridge Family" (1970-1974) and portraying D.D.A. Grace Van Owen in the NBC legal drama series "L.A. Law" (1986-1992).
Would you like to know more about Susan's career and family life? Where she is now? Is she still alive or not? If you are interested, stay tuned.
Early Life and Parents
Concerning her early life, Susan Dey spent her early years in Pekin, raised alongside three sisters by her father, Robert Smith Dey, who worked as a newspaper editor for "Standard-Star", based in New Rochelle, New York, and her mother, the late Ruth Pyle (née Doremus) Dey, who worked as a nurse. Her mother passed away in 1961, when Susan was only eight years old.
Education
Regarding her education, Susan was educated at Columbus Elementary School in Thornwood, New York, then at Fox Lane High School in Mount Kisco, New York. Bright and talented, she carried out her love for theater and acting through her high school years, as she participated in various school productions, including "Summer And Smoke" and "Arsenic And Old Lace". So, upon matriculation in 1970, she did not want to continue her education further, having decided to pursue a career as a professional actress.
Teen Modeling Career
Initially Susan started working as a model under the influence of her grandmother, who encouraged her to pursue this career by sending her pictures to a model agency in New York. She soon signed a professional contract – apparently due to her amazing beauty – in 1968, and subsequently covered a booklet by Pursettes tampons, called "Getting To Know Yourself".
Career Beginnings and "The Partridge Family"
Following her matriculation, Susan's professional acting career began when she was chosen to play Laurie Partridge in the musical sitcom "The Partridge Family", which was aired on the ABC Network from 1970 until 1974. The role earned her enormous popularity and increased her net worth by a large margin, and led her to be nominated for a Golden Globe Award in the Best Supporting Actress – Series, Miniseries or Television Film category, and enabled her other significant roles.
Happy birthday dear Suzanne! Enjoy your day in the sky, cute little angel ? pic.twitter.com/oxH2XxlDgj

— The Partridge Family (@RetroPartridge) March 6, 2018
Other Projects during the early 1970s
Concurrently, Susan made her debut film appearance on the big screen as Elly Brewster in John Guillermin's disaster entitled "Skyjacked" in 1972, which was followed by her portrayal of DeeDee Glynn in the action-drama-thriller "Terror On The Beach" (1973), next to Estelle Parsons and Dennis Weaver. During the same year, she guest-starred as Peggy in an episode of the NBC anthology series "Circle Of Fear", after which she was selected to do the voice over of Laurie Partridge in two TV series – the animated series "Goober And The Ghost Chasers" (1973) and the animated ABC sitcom spin-off "Partridge Family 2200 A.D." (1974).
The mid-1970s
Afterwards, she guest-starred in such TV series as "The Rookies", "S.W.A.T." and "Hawaii Five-O", after which she landed the role of Valerie Smith in the CBS drama film "Cage Without A Key" (1975), starring alongside Sam Bottoms and Jonelle Allen. In the following year, she continued with guest-starring appearances in various TV series, including "Matt Helm" and "The Streets Of San Francisco", and then featured as Charlotte Ross in Lee H. Katzin's western sequel "The Captive: The Longest Drive 2" (1976).
https://www.instagram.com/p/-2FZP4C7x-/
The late 1970s
In 1977, Susan was quite busy as she was chosen to play the recurring role of Jane Benson in the CBS sitcom "Loves Me, Loves Me Not", after which she portrayed Rowena Harper in a Golden Globe nominated CBS drama "Mary Jane Harper Cried Last Night" and Caroline Hedges in the drama romance "First Love", directed by Joan Darling. By the end of the decade, she had also guest-starred as Josephine 'Jo' March in the pilot episode of the NBC mini series "Little Women", based on the novel of the same name written by Louisa May Alcott, and was cast as Megan Barrett in the ABC romantic comedy sports film entitled "The Comeback Kid" (1980).
The early 1980s
Although Susan did not have much success towards the end of the previous decade, normal service resumed in the early 1980s with the role of Cindy Fairmont in the sci-fi film "Looker" (1981), starring next to Albert Finney and James Coburn. In the following year, she landed the roles of Linda Harvey in the ABC drama film "Malibu", and Julie Preston in the CBS comedy film "Sunset Limousine", after which she was selected to portray Celia Mallory Warren in the CBS drama series "Emerald Point N.A.S.", from 1983 to 1984, adding a considerable amount to her net worth. When that ended, Susan landed the role of Beth in the Disney Channel "Love Leads The Way: A True Story" (1984), and then featured as May in the 1985 comedy-drama "Echo Park", next to Tom Hulce and Michael Bowen.
Rise to Prominence and "L.A. Law"
Susan came to prominence again in 1986, when she won the lead role as D.D.A. Grace Van Owen in the NBC legal drama series "L.A. Law", which lasted until 1992, increasing immensely not only her popularity, but also her net worth. She starred in 126 episodes and the role earned her the 1989 Golden Globe Award in the Best Actress – Television Series Drama category, four other Golden Globe as well as three Primetime Emmy Award nominations.
The late 1980s
Side by side with filming "L.A. Law", Susan was cast as Diane in the sci-fi comedy "The Trouble With Dick" (1986), followed by her portrayal of Sister Ann McKeon in the TV action-drama "Angel In Green" (1987). Two years later, she landed the roles of Southern Belle in the comedy "That's Adequate" and Christina Taylor in the TV drama "I Love You Perfect".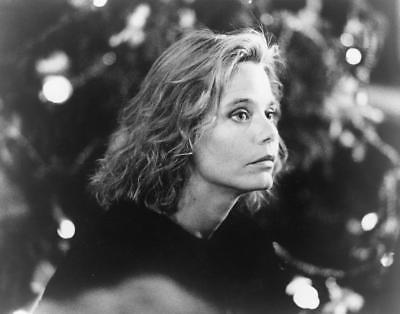 The 1990s
In 1992 Susan portrayed Vickie Daniel in the ABC drama film "Bed Of Lies", and then she won the role of Wallis 'Wally' Porter in the CBS sitcom "Love & War", from 1992 to 1993. Subsequently, she was cast as Christina Kinsey in another ABC drama film, entitled "Love, Lies & Lullabies" (1993), directed by Rod Hardy, and as Joanna/Emma Doyle in the TV film "Beyond Betrayal" (1994). During the next year, Susan featured as Rebecca Barnes in the Lifetime horror thriller "Deadly Love" and played Mrs. Sellers in the Fox Network drama "Blue River". By the end of the 1990s, she had made three more appearances, including her portrayals of Madeleine Armstrong in the TV romantic drama "Bridge Of Time" (1997), Margo in the drama-comedy "Avenged" (1998), and guest-starring as Karen Hershey in an episode of the CBS drama "Family Law" in 1999.
The 2000s and Retirement
In 2002, Susan reprised the role of D.D.A. Grace Van Owen in the NBC drama film "L.A. Law: The Movie", based on the TV series, and was cast as Patty Henley in the TBS horror mystery film "Disappearance". In the following year, she won her last lead role in the action war film "Rain", portraying Diane Davis, while her last guest-starring appearance was in the role of Dr. Breene in the NBC crime drama series "Third Watch" in 2004, after which she decided to retire.
Susan Dey Net Worth
Although she has not been active in the entertainment industry since retiring in 2004, Susan accumulated her net worth through her impressive career which lasted for more than three decades. So, if you ever wondered how rich Susan Dey is, it has been estimated by authoritative sources that the total size of her net worth is over $10 million, accumulated through her starring in more than 50 TV and film titles.
Where is Susan Dey now?
Following her retirement from the entertainment industry in the mid-2000s, and has no plans to return to the screen, Susan has remained out of the media, while collaborating with various charitable organizations. She currently serves as one of the board members of the Rape Treatment Center at UCLA Medical Center. She currently lives in Upstate New York.
Personal Life: Ex-Husband, Daughter, Current Husband
Talking about her personal life, Susan Dey was briefly in a relationship with her co-star David Cassidy while they played in "The Partridge Family"; at the time she was 18 years old. In 1976, she married Leonard 'Lenny' Hirshan and the couple welcomed their daughter, named Sara Dey-Hirshan, in 1978. However, they divorced in 1981 and moved into separate paths. Seven years later, she married television producer Bernard Sofronski and they are still together.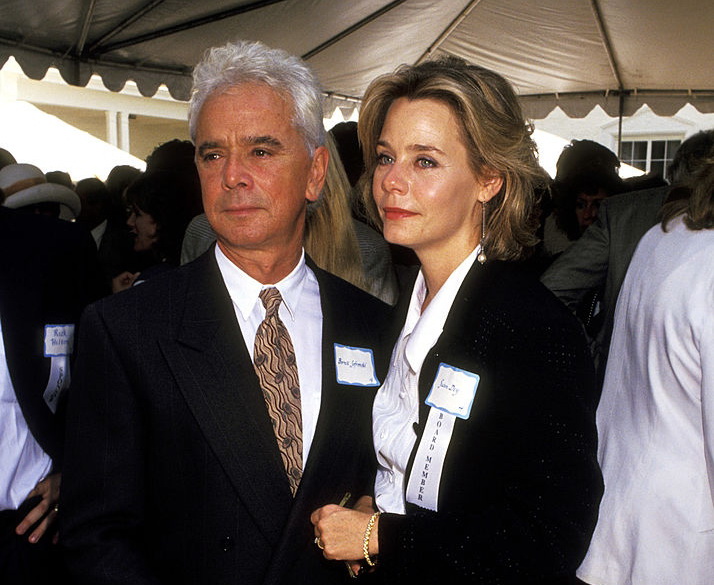 Appearance and Body Measurements
Speaking about her appearance and physical attributes of the retired professional actress, Susan Dey is apparently still a beautiful woman at the age of 66. She has light brown hair and light blue colored eyes. Her body shape can be described as hourglass. She stands at a height of 5ft 7ins (1.70m), her weight is reputed to be around 120lbs (55kgs), and her vital statistics are 34-24-34.