All Truth About Sean Lennon's Girlfriend Charlotte Kemp Muhl
• Charlotte Kemp Muhl is an American singer-songwriter, author, model, actress, and movie director.
• She is in a relationship with Sean Lennon and they run a record company together called Chimera Music.
• She was the youngest model to be featured on the cover page of Harper's Bazaar at the age of 16.
• She is the spokesperson for the cosmetics company Maybelline and has appeared in various music videos.
• She is an animal lover and is into cosplay and travelling.
Who is Charlotte Kemp Muhl?
Charlotte was born in Atlanta, Georgia USA, on 17 August 1987 – her zodiac sign is Leo, and she holds American nationality. She's a singer-songwriter, author, model, actress, and movie director, who's probably known best for the modelling work which she has done for the American multi-national cosmetics company Maybelline.
Early life and education
Charlotte was raised in Atlanta by her parents about whom little is known, because she respects their privacy; it's said that her father was a musician, and that her mother was a theatre actress. Because Charlotte hasn't mentioned having any siblings, it's widely believed that she's an only child.
Charlotte grew up being interested in a number of activities, including playing the guitar and the accordion, practicing acting with her elementary school's drama club, and playing various sports, but was still dreaming about becoming a famous model. She was 13 when she launched her modelling career, and at the age of 16 Charlotte became the youngest model to be featured on the cover page of the magazine "Harper's and Queens", since been renamed to "Harper's Bazaar".
Charlotte attended a local high school in Atlanta, and upon matriculating in 2005, didn't enroll at college, but chose to focus on her career.
Career as a musician
Charlotte is a multi-instrumentalist, and now also plays the keyboards and bass; she's quite passionate about music, and spends most of the money she earns from modelling on recording her songs and buying equipment.
She and her boyfriend Sean Lennon, have launched their own record company Chimera Music.
Charlotte and Sean founded their duo The Ghost of a Saber Tooth Tiger in 2008, and released their debut single "Jardin du Luxembourg" in 2010. The same year saw the release of their debut album, "Acoustic Sessions", which was recorded at their living room, and received generally positive reviews. The duo then released their second album "La Carotte Bleue", which was less successful than their first, and on 29 April 2014 their third album "Midnight Sun" came out; this remains their best album to date, given the rating of 82/100 by Metacritic; Charlotte and Sean haven't released any new singles or albums in the past seven years.
In 2017, Charlotte, the guitarist David Strange and the vocalist Jack James founded the band Uni, and their debut single was released on 17 November 2017, entitled "What's the Problems b/w Adult Video".
Modelling
Charlotte spent around a decade signed to Maybelline, and has posed and walked the catwalk for numerous famous designers and companies, including Swarovski, Dolce & Gabbana and Tommy Hilfiger. Between 2002 and 2005, she was the spokesmodel for Vidal Sassoon in Asia.
Charlotte has also appeared in many music videos, including the 2005 "Just Feel Better" by Carlos Santana, the 2006 "Lolita" by Elefant, and the 2007 "Find A New Way" by Young Love.
Acting credits
Charlotte starred in the 2010 short musical film "Shroedinger's Cat", and she portrayed Mother Charlotte in the 2014 music video "The Ghost of a Saber Tooth Tiger: Animals".
Most recently, in 2019 Charlotte played Fashion Zombie in the popular fantasy horror comedy movie "The Dead Don't Die", written and directed by Jim Jarmusch, and which starred Bill Murray, Adam Driver and Tom Waits.
The movie follows life in the city Centerville, which has been overrun by zombies, and it won two of the nine awards for which it was nominated.
Charlotte has just recently finished shooting for the upcoming drama "Cuddly Toys", which is set to be released in the second half of 2022.
Other credits
Charlotte produced the short film "Shroedinger's Cat", and directed the short fantasy movie "42 One Dream Rush" both in 2010. She produced the 2012 documentary movie "Where We Danced: The Story of American Social Dance" and the 2016 music video "The Claypool Lennon Delirium: Bubbles Burst"; Charlotte also directed the 2016 short music video "The Moonlandingz: Black Hanz".
Charlotte has made a guest appearance in a number of talk-shows, such as "Late Night with Jimmy Fallon", "Conan" and "C à Vous".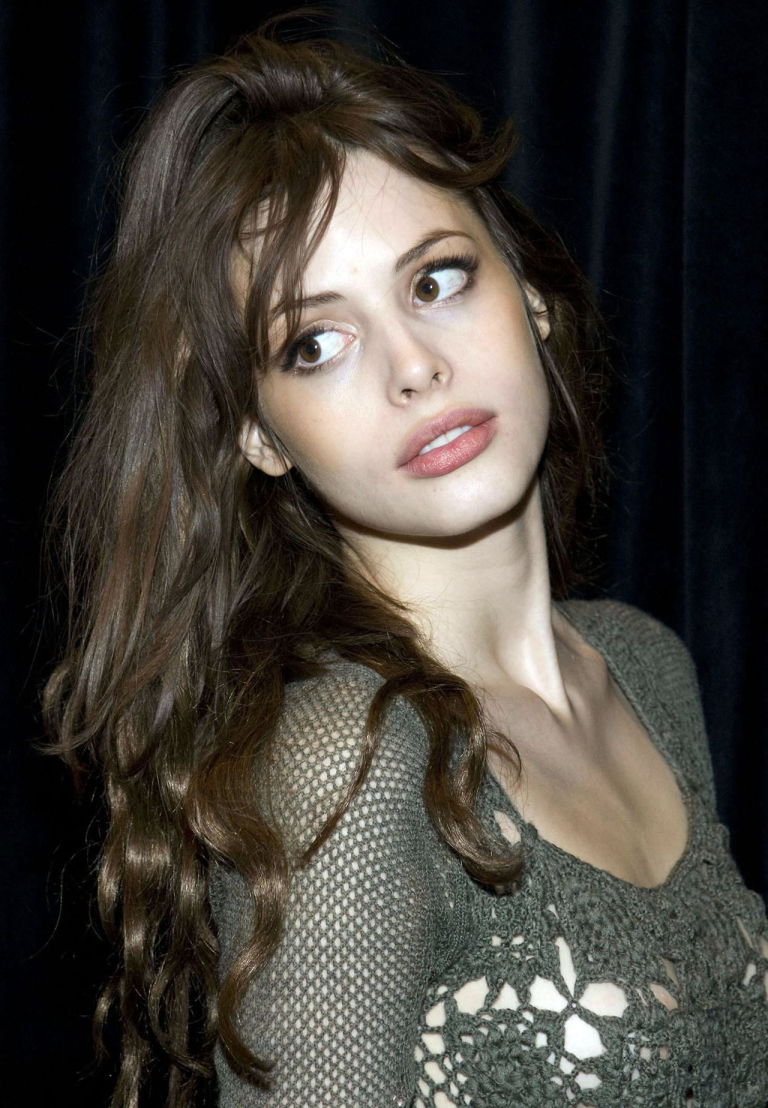 Love life and relationship with Sean Lennon
Charlotte and Sean Lennon prefer to keep the details of their love life to themselves, but have still allowed their fans to have a glimpse into it. The two met at the 2005 Coachella Valley Music and Arts Festival, and began dating in 2007. Charlotte didn't initially know about Sean being popular, while he didn't know that she was a talented musician; it took them around a year to learn these and various other things about each other.
The two are living at their home in Greenwich Village, Lower Manhattan, New York City; they don't have children, and most of their fans believe this to be because they both want to focus on their careers, while there are also those who claim that one of them is perhaps infertile, but none of this has been confirmed.
As of March 2022, Charlotte is in a relationship with Sean Lennon, hasn't married and doesn't have children.
Hobbies and other interests
Charlotte is highly active on Instagram, and apparently enjoys the attention which she's receiving from her close to 100,000 followers, while she's uploaded more than 1,000 pictures onto the network, most having been taken during her everyday life.
Charlotte is a huge lover of animals, with her favorites being dolphins.
Charlotte is a fan of cosplay, and doesn't usually skip on an opportunity to put on a costume and attend a party; some of her cosplay outfits can be seen in her Instagram pictures.
Charlotte is into travelling, and has been to various US states and European and Asian countries, for both work and pleasure, while her dream travel destination is Machu Picchu in Peru.
Charlotte likes to watch movies starring her favorite actresses Helena Bonham Carter and Anne Hathaway, such as "Fight Club", "Sweeney Todd: The Demon Barber of Fleet Street", and "Les Miserables".
Age, height and net worth
Charlotte's age is 34. She has long brown hair and brown eyes, her height is 5ft 10ins (1.75m) and she weighs around 130lbs (60kgs).
As of March 2022, Charlotte's net worth has been estimated at more than $1 million, while her boyfriend Sean's net worth has been estimated at over $200 million.
Who is her boyfriend Sean Lennon?
Sean Taro Ono Lennon was born in New York City USA, on 9 October 1975 – his zodiac sign is Libra, and he holds both British and American nationality. He's probably known best for being the son of the late British singer-songwriter John Lennon, and the Japanese singer-songwriter Yoko Ono.
Sean was raised in New York City alongside his half-brother Julian Lennon, who's a popular British singer-songwriter and photographer, and his half-sister Kyoko Chan Cox. Sean attended a kindergarten in Tokyo, Japan, and later studied at Institut Le Rosey, a private boarding school in Rolle, Switzerland. Upon matriculating in 1993, he enrolled at Columbia University, but dropped out after a year and a half to work on his career as a musician.
Sean was somewhat thrown into the music industry, as his mother featured him on her 1981 album "Season of Glass" when he was just five years old, and then on all of her following albums. In 1991, aged 16, Sean co-wrote the song "All I Ever Wanted" for Lenny Kravitz, which was featured on his album "Mama Said".
Sean became a member of the alternative rock band Cibo Matto in 1996, before releasing his debut solo album "Into the Sun" in 1998. Sean released his debut extended play (EP) in 1999, entitled "Half Horse, Half Musician", and his second album "Stereo ★ Type A" came out in the same year. He signed a contract with Capitol Records in 2001, but five years then passed before he released new music: his 2006 single "Dead Meat" and the album "Friendly Fire".
Since 2008, he has mostly been focused on his and Charlotte's duo The Ghost of a Saber Tooth Tiger. In 2015, Sean founded the psychedelic rock band The Claypool Lennon Delirium, and they released their debut album "Monolith of Phobos" on 3 June 2016, and their second album "South of Reality" on 22 February 2019.