All Truth of Cosmic Girls (WJSN) Member – Cheng Xiao
• Cheng Xiao is a singer and member of South Korean-Chinese girl group Cosmic Girls
• Her net worth is estimated to be over $250,000, mostly due to her work with Cosmic Girls
• She was born in Shenzhen, China and attended the Shenzhen Art School and School of Performing Arts Seoul
• She has done a few solo projects, including working as a cast member of the reality show "Idol Producer" and starring in the drama "Detective Chinatown" in 2020
• She is still young and busy with her career, and has expressed her interest in acting multiple times
Who is Cheng Xiao?
Cheng Xiao was born on 15 July 1998, in Shenzhen, Guangdong, China, and is a singer, best known for being a member of the South Korean-Chinese girl group called Cosmic Girls. She's also done a bit of acting and television in the past few years, including working as a cast member of the reality show "Idol Producer".
The Net Worth of Cheng Xiao
As of early-2020, Cheng Xiao has a net worth estimated to be over $250,000, earned through success in her various endeavors. While she is making it on her own as an actress and television personality, her work with Cosmic Girls is responsible for the majority of her wealth.
Early Life, Education, and Career Beginnings
Cheng grew up in Shenzhen alongside a younger sister. She attended the Shenzhen Art School and during this time aspired to a career in the entertainment industry. She later auditioned successfully for the company Starship Entertainment, which is known to be the home of popular acts such as Monsta X, Jooyoung, Mind U, and Jeong Se-Woon. She moved to South Korea to begin training as an idol, and attended the School of Performing Arts Seoul obviously known for its programs focused in the arts, and where she studied Practical Dance.
In 2015, Starship Entertainment alongside Yuehua Entertainment launched a new group which included Cheng, called Cosmic Girls. The group consisted of 12 members of Korean or Chinese descent, who were then divided into sub-units, with Cheng becoming a part of the Wonder Unit alongside Dayoung and Bona. One of her earliest releases with the group was a Christmas cover of the single "All I Want For Christmas Is You" popularized by Mariah Carey.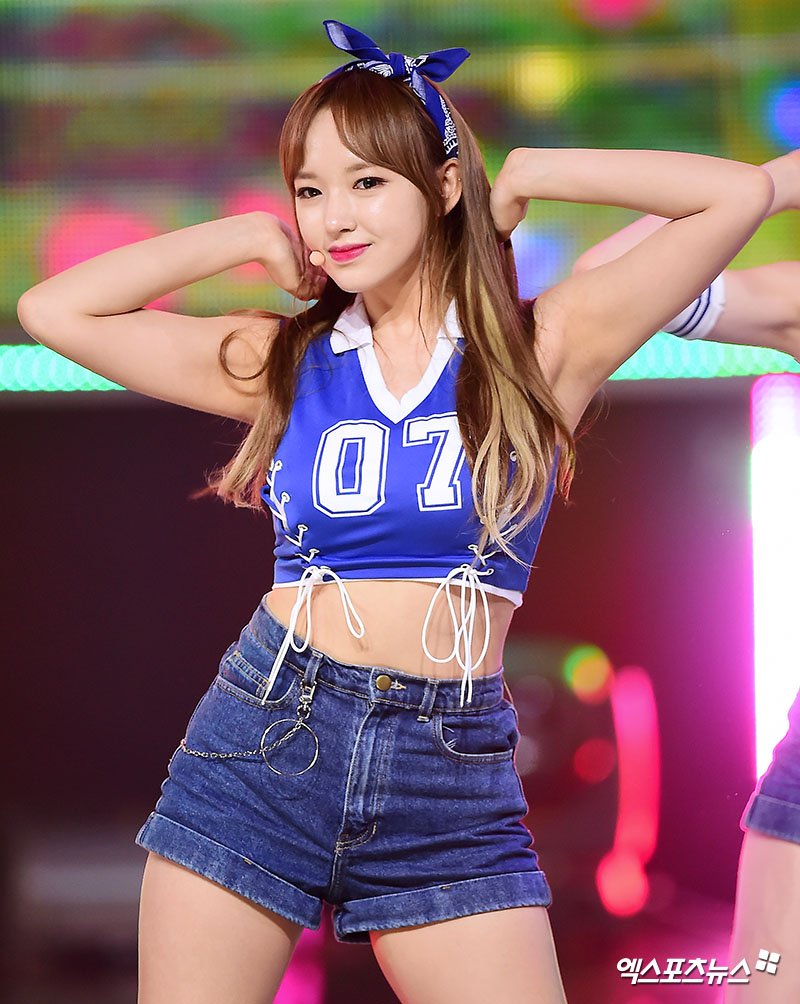 Success as Cosmic Girls
Cosmic Girls was also called WSJN which is a combined acronym of their sub-units initials Wonder, Sweet, Joy, and Natural. The group released their debut mini-album called "Would You Like?", leading to their live debut at "M Countdown", performing the singles "Mo Mo Mo" and "Catch Me". The group then included new member Yoo Yeon-Jung formerly of IOI before partnering with Monsta X to form a project unit called Y-Teen, which was intended to promote the KT 'phone fare service.
A few months later, Cosmic Girls released their second mini-album called "The Secret", which now included their new expanded lineup. In 2017, they released their third mini-album called "From WJSN", and held their first head-lining concert shortly after. In the middle of the year, the group released their first full-length album called "Happy Moment". They continued working and performing, releasing their fourth mini-album "Dream Your Dream" early the following year, and collaborated with Weki Meki to create the project group WJMK.
— cheng xiao updates ? (@dearchengxiao) February 17, 2020
Later in the year, they worked on a fifth mini-album called "WJ Please?', though Xiao along with other Chinese members did not become a part of the comeback with Xiao busy with the acting project "Legend of Awakening", which was her debut.
Recent Projects
Cheng has yet to return to Cosmic, due to her many engagements in China. She's worked on numerous shows solo, including working during the "Idol Star Athletics Championships XII" in which she was awarded gold for the rhythmic gymnastics segment.
She also performed during the Inkigay Music Crush Project with a group called Sunny Girls, which consisted of Nancy from Momoland, Nayoung from Gugudan, YooA from oh My Girl, and Eunha from GFriend. She returned to the "Idol Star Athletics Championships XIII" winning bronze during the rhythmic gymnastics segment. A few of her recent projects include her being a cast member of "Law of the Jungle", a reality documentary show featuring South Korean idol stars traveling to remote locations around the world.
In 2018, she was a cast member of the show "Idol Producer", serving as a dance mentor for the competition. Her first solo single called "If Love" was released to promote the online game "Xuanyuan Sword", and debuted in third spot of QQ Music. In 2020, she was cast in her first starring role in the drama "Detective Chinatown".
Personal Life
Cheng Xiao is single and there have been no reports of any romantic relationships on her end.
She is still young and busy with her career, with her life as an idol taking up most of her time. A lot of fans have been worried about the lack of her presence in Cosmic Girls, which is due to conflicts between her South Korean and Chinese management, one of the reasons the group continued their comeback without their Chinese members.
She has expressed her interest in acting multiple times, wanting to have roles in dramas, action films, and romantic shows. She is considered one of the more talkative members of Cosmic Girls, and enjoys meeting with fans.