All Truth of 'Mamamoo' Member – Solar (Kim Yong-sun)
• Solar is a K-pop singer, best known for being a member of the group Mamamoo
• She has an estimated net worth of over $700,000
• She grew up in Seoul, South Korea and studied at Hanyang Women's University
• Mamamoo released multiple successful EPs, and held their first concert in 2016
• Solar is single and is close friends with Irene from Red Velvet
Who is Solar?
Kim Yong-sun was born on 21 February 1991, in Gangseo-gu, Seoul, South Korea, and is a singer, best known for being a member of the K-pop girl group Mamamoo. She is the leader of the group, which has been recognized by their strong vocal abilities, and for incorporating R&B and jazz into their music.
The Net Worth of Solar
As of early-2020, Solar has a net worth estimated to be over $700,000, earned through a successful career in the music industry. She's worked on numerous projects alongside Mamamoo and has also worked on television, appearing in several variety shows, as well as being a show host.
Early Life, Education, and Career Beginnings
Solar grew up in Seoul, raised by her parents alongside an older sister. At a young age she aspired to a career in the music industry, as she loved singing. She developed her skills over the years and while taking up her education, she auditioned for RBW or Rainbow Bridge World – the entertainment company would be responsible for the creation of acts such as Vromance and ONEUS. The audition was successful, and she began training in the company while also completing her education at Hanyang Women's University.
She was set to join a new girl group, with Moonbyul, Hwasa, and Wheein creating Mamamoo. Before their official debut, the group started gaining recognition through collaborative work, with artists such as Bumkey, K.Will, and the rap duo Geeks. They made their official debut in mid-2014, releasing the single "Mr. Ambiguous" which is the lead of their first extended play (EP) called "Hello"; the music video for the single had cameos from various K-pop artists. The new group then made their first music show appearance in "M Countdown".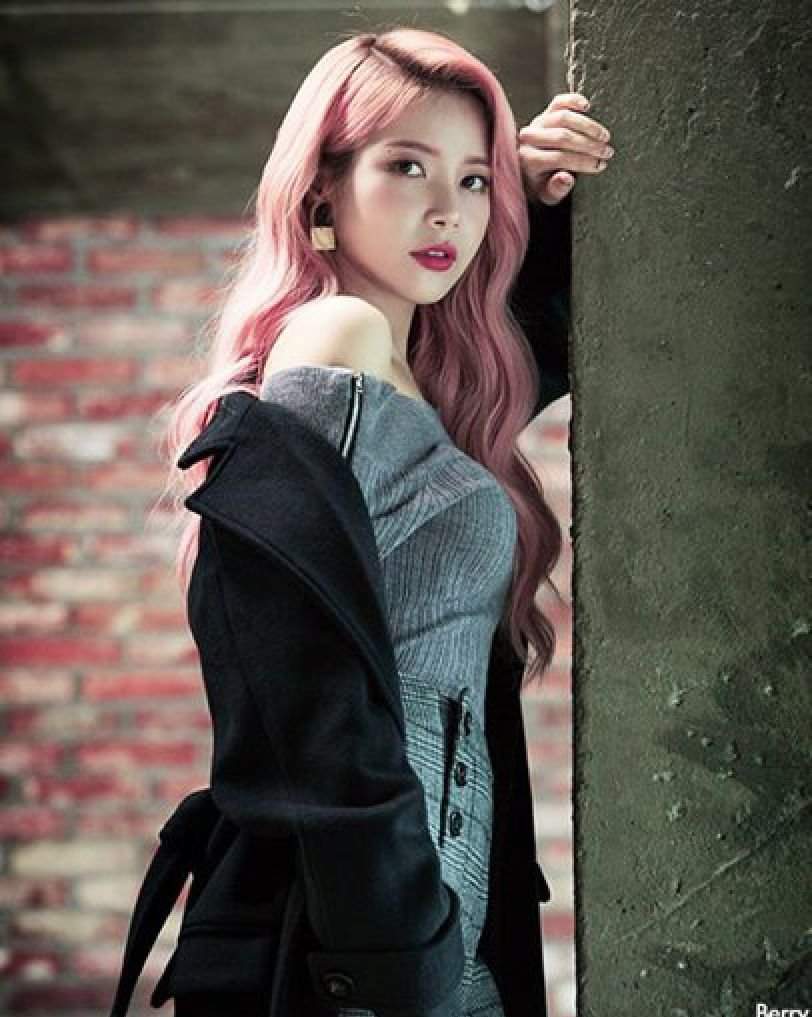 Rise to Fame with Mamamoo
Later in the year, Mamamoo released its second EP called "Piano Man", which contained a lead single of the same name. They were gaining a lot of success commercially, and the following year they worked on their third EP called "Pink Funky". They also released the lead single "Um Oh Ah Yeh" which was another commercial success, reaching the third spot of the Gaon Chart. Their popularity was confirmed when the were selected to travel to Ulaanbaatar, Mongolia to perform in an event sponsored by the embassy of South Korea.
In 2016, the group held their first concert since their debut at the Olympic Hall in Seoul – tickets were sold out immediately. They then worked on their first studio album, called "Melting", which debuted in third spot on the Gaon chart. They followed it up with their first music show win on "Inkigayo", receiving a total of eight for that single. Later in the year, they released another EP called "Memory", and then went on with their second solo concerts in Seoul and Busan.
Around this time, they gathered a lot of controversy due to performing with blackface make-up, which was intended to be a tribute to Bruno Mars, but it backfired, leading to a lot of apologies from the label and the members.
Recent Projects
Later in 2017, Mamamoo released their fifth EP called "Purple", which contained the title track "Yes I Am" which quickly reached the top of the Melon charts, and set the record for the highest number of unique listeners within a day; the single achieved multiple wins in music shows.
In 2018, they began releasing singles to promote their upcoming project called "Four Seasons 4 Colors" -it started with their sixth EP "Yellow Flower" which had the charting single "Starry Night".
After holding their third solo concert, they released the second of the 4 Seasons project – "Red Moon" – which had the lead single "Egotistic", and reached fourth spot on the Billboard World Albums chart. They signed with Victor Entertainment in Japan, leading to their first Japanese single "Decalomanie".
Selam,ben Mamamoo grubunun sexi ve tatlış üyesi Solar. Mesajlarınızı bekliyorum.~ pic.twitter.com/mQR0tgk3S4

— Kim Yong Sun (@Kim_Solar_) May 13, 2018
The third installment of the 4 Seasons project was released, called "Blues", which had the title track "Wind Flower". In 2019, they completed the 4 Seasons Project with the EP "White Wind", and then embarked on their fourth tour, before then releasing their second studio album "Reality in Black" later in the year.
Personal Life
Solar is single, and like many K-pop artists, doesn't talk about any of her romantic endeavors.
They prefer to keep private loves away from the public, as the entertainment industry is very strict when it comes to revealing information about any partners.
If she had not made it as a K-pop idol, she would've worked as a flight attendant. She still loves touring and tourism, and even expressed a desire to be a tour guide for foreigners in Korea. She is close friends with Irene from Red Velvet. She is often referred to as a scaredy-cat, due to a fear of (imaginary?) ghosts.