Does Jessie Graff "Tumbleweed" from American Ninja Warrior have a husband? Her Bio, net worth, diet, training, Wonder woman
• Jessie Graff is a professional stunt woman and television personality.
• She is best known for achievements in the obstacle course show "American Ninja Warrior".
• She has an estimated net worth of over $2 million.
• She earned a black belt in Kung Fu and Taekwondo and competed in gymnastics and pole vaulting.
• She has had a successful stuntwoman career and has competed in numerous obstacle course shows.
Who is Jessie Graff?
Jessica Lauren Graff was born on 12 January 1984, in New York City, USA, and is a professional stunt woman as well as a television personality, best known for her achievements in the obstacle course show "American Ninja Warrior". She was the first woman to ever complete the stage 1 of the Las Vegas Finals Course, and is still the only woman to finish Stage 2 in the Sasuke/Ninja Warrior franchise.
The Net Worth of Jessie Graff
How rich is Jessie Graff? As of early-2019, sources inform us of a net worth that is over $2 million, earned through success in her numerous endeavors. She's earned a significant amount of wealth doing stunts, and her exposure through "American Ninja Warrior" has also led to numerous other opportunities. As she continues her career, it is expected that her wealth will also continue to increase.
Early Life and Education
At a young age, Jessie developed an inclination towards athletic activities, and was taking circus classes even at the age of six. Three years later, she started doing gymnastics in which she would compete for the next six years – she was a member of the Frederick Gymnastic Club and also began performing as a trapeze artist. She attended Urbana High School, and during her time there was a pole vaulter for the school's athletics team. She was also a member of the national honor society, and an honor student, while also the track team leader.
After matriculating from high school, she enrolled at Georgia Tech, majoring in aerospace engineering and theatre. She later completed her education at the University of Nebraska-Lincoln (UNL) in 2007. Aside from her athletics, she also earned black belts in Kung Fu and Taekwondo.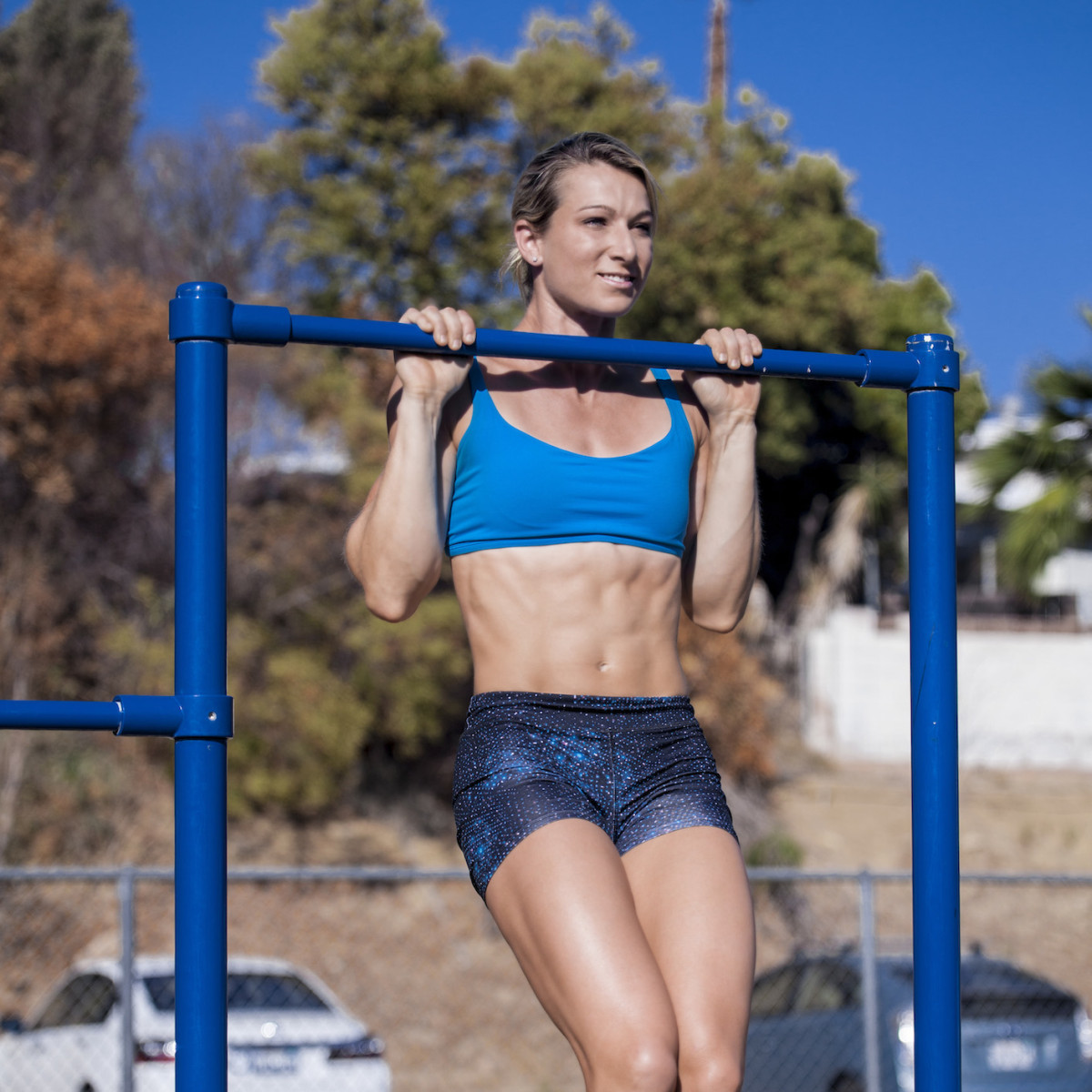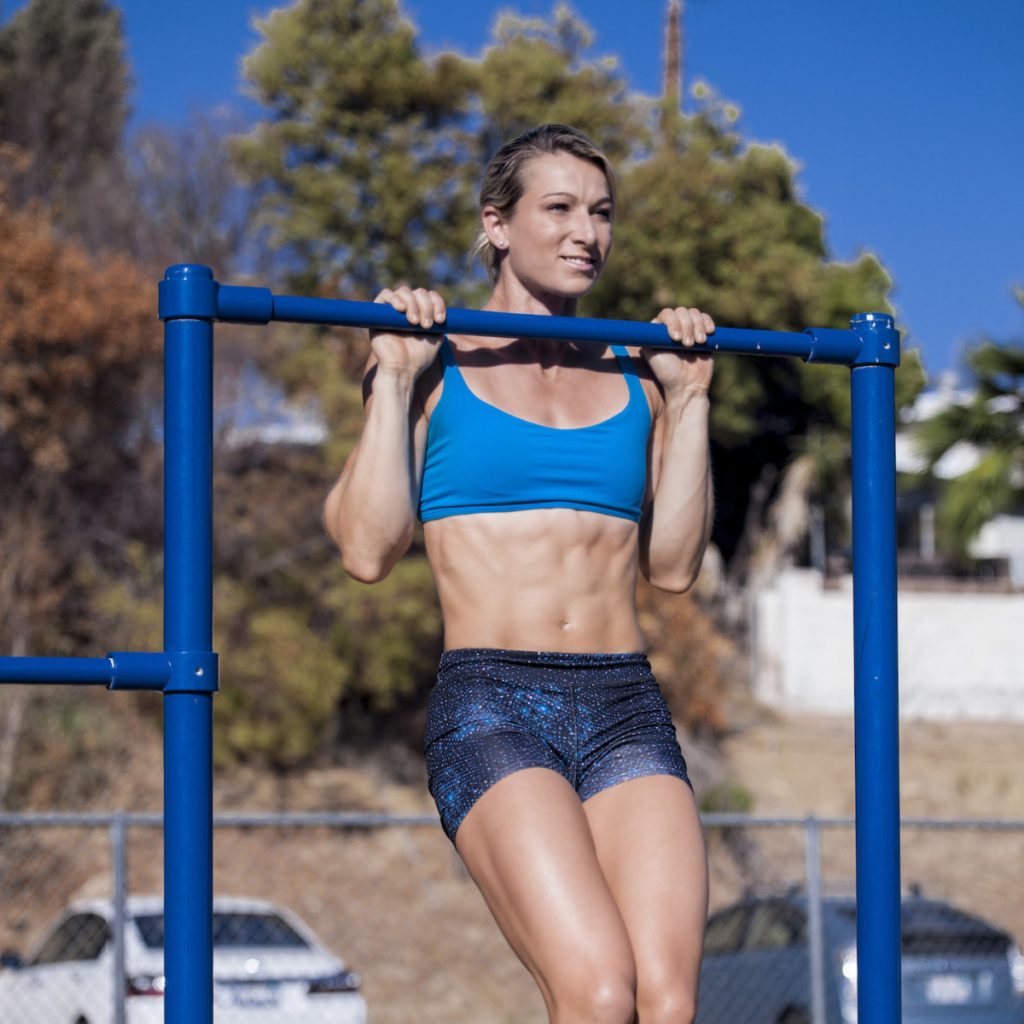 Stuntwoman Career and Obstacle Course Beginnings
After completing her education, Graff began working as a stuntwoman in several high profile television shows and films, including "X-Men: First Class", "Bridesmaids", "Knight and Day", "Bad Teacher', "John Carter", and "Sons of Anarchy". She did a lot of rooftop, tumbling, and trampoline stunts, as well as dramatic wipe-outs and stunts that involved her performing on the sides of bridges or buildings. According to an interview, she consistently learned new skills from stunt people with different specializations.
She also began a career on obstacle courses, beginning with 2008's "Wipeout", finishing second in the qualifying round, but falling in the penultimate round, unable to make it to the Wipeout Zone. She continued her newly discovered passion for obstacle courses, by joining the fifth season of "American Ninja Warrior" in 2013, becoming the first woman to qualify to compete in a City Finals course. The following year, she could not compete due to a meniscus, ACL and TCL tear, which she had to recover from.
Recent Achievements
She returned to "American Ninja Warrior" during the eighth season, and became the first woman in the show's history to move on to the city finals, making it past a new Warped Wall, sharing the achievement with rock climber Natalie Duran, and broke her own record during the city finals course. She reached the national finals at Mt. Midoriyama, and completed stage 1 finishing fourth overall. Most of the competitors fell during the second stage, including her, which saw only two competitors completing it. Afterwards, she began working for the series "Supergirl" as a stuntwoman.
In 2017 she returned to "American Ninja Warrior", and finished Stage 2 in Las Vegas as a part of the USA vs The World competition. She went on to compete in "Sasuke 34", which is the original Japanese version of the obstacle course show, and became the second woman in the show complete Stage 1, reaching the third stage of the competition before she was eliminated. The following year, she was unable to compete in the Las Vegas Nationals Finals due to stunt commitments, as she was filming in the Canary Islands. The project she was working on was later revealed to be "Wonder Woman 1984", which is a sequel to the superhero film "Wonder Woman" starring Gal Gadot.
"The Six Best Women Athletes in the World" includes ElliptiGO athlete Jessie Graff, who is most definitely awesome! Congrats, Jessie! http://sixbestwomen.weebly.com/

Posted by ElliptiGO on Friday, December 2, 2016
Personal Life and Social Media
For her personal life, not much is known about any of Jessie's romantic relationships. Several sources state that she is single – she has never been public about any relationships she's had. There are also rumors going around that she is a lesbian, but this has never been confirmed.
Similar to numerous television personalities, Jessie is highly active online through accounts on social media, on Instagram and Facebook. Her accounts often showcase her day-to-day endeavors including some pictures of her stunts which showcase her well-developed athletic ability. She also posts photos and videos of her training and preparing for stunt work, or in "American Ninja Warrior". She has her own personal website, which promotes her work as a stunt woman, and provides ways for people to contact her for business dealings. Videos of her training, her stunt work, and her obstacle course runs are also available through the video sharing website YouTube. She's been interviewed by high profile fitness and beauty publications online, as well as in traditional print media.