Fox News correspondent Catherine Herridge's Bio: Education, Career, Accolades and Awards, Family and Husband, Weight, Measurements, Net Worth, Salary
• Catherine Herridge is the Chief Intelligence Correspondent for the US FOX News Channel and is an investigative journalist and author.
• She graduated from Harvard College with a bachelor's degree and obtained her master's in journalism from the Columbia University Graduate School of Journalism.
• Her achievements include covering the 9/11 tragedy from various locations in New York City, researching and reporting on the classified State Department cable sent by Ambassador Chris Stevens, and covering the trial of Zacarias Moussaoui.
• Catherine has received awards such as the Reed Irvine Award and New York Festivals Global Awards, and has published a book entitled "The Next Wave: On the Hunt for al Qaeda's American Recruits".
• Her net worth is estimated to be around $10 million.
What is Catherine Herridge famous for?
Catherine Herridge is best known for her prime position as the Chief Intelligence Correspondent for the US FOX News Channel. She is an investigative journalist and author, and has appeared on many popular talk shows, including the Saturday edition of "Weekend Live".
https://www.facebook.com/photo.php?fbid=116376156018084&set=pb.100029371004201.-2207520000.1549454971.&type=3&theater
Catherine Herridge's education and the launch of her career
54-year old Catherine was born on 18 May 1964 in Toronto, Ontario Canada, and completed her schooling at Jarvis Collegiate Institute in Toronto before she moved to the USA. She then graduated from Harvard College with a bachelor's degree, and subsequently obtained her master's in journalism from the Columbia University Graduate School of Journalism.
In 1991 Catherine kick started her career as a correspondent for ABC News, where she worked for four years while based in London. She also worked as a field correspondent for "The Pulse", which was a now obsolete FOX News Magazine series.
Catherine joined FOX News when it was founded in 1996 as a London-based foreign correspondent, and moved back to Washington DC in 2001. Currently she primarily covers intelligence, the Justice Department and the Department of Homeland Security. She has researched and chronicled some seriously weighty issues and events, and judging from comments found in the media, it appears her claim to fame and the reason that people trust her is because they consider her reporting to be factual and objective.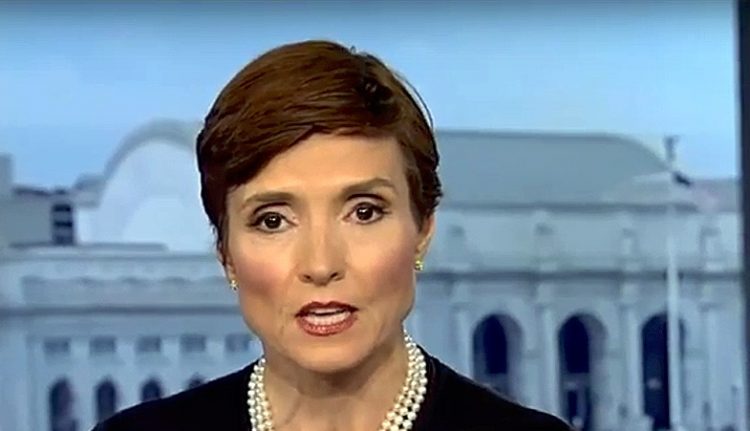 Some of Catherine Herridge's greatest achievements
Afghanistan, Iraq, Qatar, Israel and Guantanamo Bay are just some of the destinations Catherine has reported from. She also chronicled the ethnic conflicts in the former Yugoslavia, the Northern Ireland peace treaty, and the investigation into Princess Diana's death, which was a shocking event that shook the world.
In the year 2000, Catherine almost singlehandedly covered Hillary Clinton's campaign for the senate, and an entire Clinton interview scoop. In 2004, she explored and reported on the Democratic presidential elections, the sniper attacks in the Washington D.C. area, and the US sponsored resolution requesting the lifting of boycotts against Iraq.
On 12 September, 2001 Catherine was the first to report for Fox News on the 9/11 tragedy from various locations around New York City. She stated after interviewing Congressman Mike Rogers, the Chairman of House Intelligence Committee, that "It was a co-ordinated, military-style, commando-type raid." Catherine also covered the trial of the only person then charged in the US for the 9/11 attacks, Zacarias Moussaoui, who was in prison at the time. He claimed he had nothing to do with 9/11, but did admit to being involved with al-Qaeda.
Another exclusive investigative report undertaken by Catherine was regarding a classified State Department cable, which had been sent by Ambassador Chris Stevens in August 2012 to Secretary Clinton's office, and which hinted as to how the ambassador and three other Americans would die. This obviously created some debate after the fact, as having been a possible forewarning to 9/11.
Catherine, together with the FOX News' team of investigative reporters, was also involved in the research and report on al-Awlaki, who was connected to three of the 9/11 hijackers, the 2009 Christmas Day planned bombing, the 2010 failed attack on Times Square and the October 2010 bomb plot.
Catherine Herridge's awards and book
Whilst based in New York, Catherine was rewarded with a Bronze Medal from the New York Festivals Global Awards honoring excellence in communications media. This was an acknowledgment of the work she undertook for "Fox Files", a FOX Broadcasting Network news magazine, in where she investigated Medicare fraud, child prostitution and prescription drug abuse.
In 2013 she was presented with the Reed Irvine Award for her coverage of BenghaziGate. (Reed Irvine, founder of the organization Accuracy in Media, instituted this annual award for the top media personalities for their ability to report events factually.)
To top off her list of accolades, Catherine has recently published a book entitled "The Next Wave: On the Hunt for al Qaeda's American Recruits". This literary achievement, which is drawn from her extensive knowledge of the terrorist underworld gained over the years, exposes the new mien of terrorism, predicting the origin of future threats in the Middle East and North Africa.
As quoted by publishers Penguin Random House regarding her book: 'The terrorists next door turn our tech against us, exploiting Facebook, Skype, and our outdated laws. Online terror recruiters are one of the Web's greatest success stories—yet our government refuses to stop them. Activists howl about "inhuman" conditions at Guantánamo—while pampered inmates laugh at our weaknesses.'
About Catherine Herridge's family, confusion about her husband and her son's health challenge
Catherine was born into a military family – her parents are Bill and Ruth Herridge -which has induced a far more personal aspect to her reporting on national security.  Also Catherine married USAF Lt. Col J.D. Hayes on 13th March 2004, and the couple have two sons, Jamie and Peter.
There has been some confusion as to who her spouse really is, as some media reports have labeled her FOX News colleague, Jeff Miller, as being her husband, which is untrue.
Catherine chooses to keep her personal life largely private, and her Facebook page is restricted to friends and family only. Otherwise she is not active on social media.  However, the family made news headlines when her younger son, Peter, was born with biliary artresia, a liver disease distinguished by an absence or blockage of bile ducts. It was a life and death situation and a transplant was necessary to save the infant's life. As Catherine's liver was a perfect match for a transplant, she agreed to donate a portion of her liver (20%) to her son. The surgery was performed on 6 June, 2006 and took 10 hours, a dangerous procedure for both the donor and the recipient, but thankfully mother and child survived and healed well after their ordeal. Peter was on anti-rejection medication and had regular checkups for the first three months after the operation. 10-year old Peter is now by all counts a healthy, growing boy.
Catherine's experience has inspired many families who are in a similar position. She has become actively involved in campaigns to encourage people to donate organs to the University of Pittsburgh Medical Center transplant fund that also assists patients in obtaining expensive anti-rejection medication. Catherine is a keynote speaker for and has co-hosted the Transplant Games.
How does Catherine measure up and how does she release stress?
Catherine is leggy and reasonably tall and slim, standing at approximately 5ft 8ins (1,73m), and apparently weighing about 126 lbs (57 Kg). She has dark-hair and light brown eyes and many people consider her to be stylish and, with her favored short-cropped hairstyles, she has been complimented for her youthful appearance.
Catherine has been practicing Bikram yoga for many years, a form of yoga that is carried out at a temperature of 95 – 108 °F (35 – 42 °C) and humidity of 40%, which allows one to detoxify through sweating. As with other forms of yoga, it also assists in stretching muscles. At one stage, Catherine was suffering problems with her upper back so attending yoga classes more often helped her loosen up and let go of stress.
How much is Catherine Herridge worth?
Although this information has not been made public, according to authoritative sources, it is estimated that, taking into account an approximate annual salary of $100,000, Catherine's net worth is in the region of $10 million, accumulated from her over 20-year career in journalism.