Hong Jin-Young's Bio – Sister, Plastic Surgery, Husband
• Hong Jin-Young is an entertainer and singer from South Korea, best known for her work in the trot genre.
• Her net worth is estimated to be over $1 million.
• She initially pursued an acting career, but then switched to music in 2007 when she became a member of the girl group SWAN.
• She has appeared in numerous television programs and events, and released two studio albums.
• She is single, and is very busy with work, but also looks after her skin and body, and owns a pet dog.
Who is Hong Jin-Young?
Hong Jin-Young was born on 5 August 1985, in Gwangju, South Korea, and is an entertainer and singer, best known for her work in the trot genre. She has appeared in numerous events across Korea, and has gained popularity thanks to her vocal ability, and her signature expressions or aegyo – meaning love and beautiful.
The Net Worth of Hong Jin-Young
As of early-2020, Hong Jin-Young's net worth is estimated to be over $1 million, earned through a successful career in the music industry. She's also worked with a girl group, and has appeared on numerous television programs during her career.
Career Beginnings
Hong started in the entertainment industry as an actress, appearing mainly in minor roles on television and in films. A few of her early appearances include "Who Slept With Her?" and the Korean drama 'Yeon Gaesomun", which is set during the seventh century and became famous for its high production cost of around 40 billion won.
She shifted her career to music in 2007, when she signed to become a member of the girl group called SWAN, with other members including Kim Yeon-Ji, Heo Yoon-Mi, and Han Ji-Na.
They released a debut single "Call Me When You Hear This Song", but the group's lifespan was short-lived, about two years before management advised Hong to instead pursue a solo music career.
She initially declined all efforts by her agency to change and sing the trot genre, as it is a genre that is typically associated with the older generation. Eventually she gave it a try, releasing the single "Love Battery", and her fame started to increase in the country, so releasing more songs such as "My Love".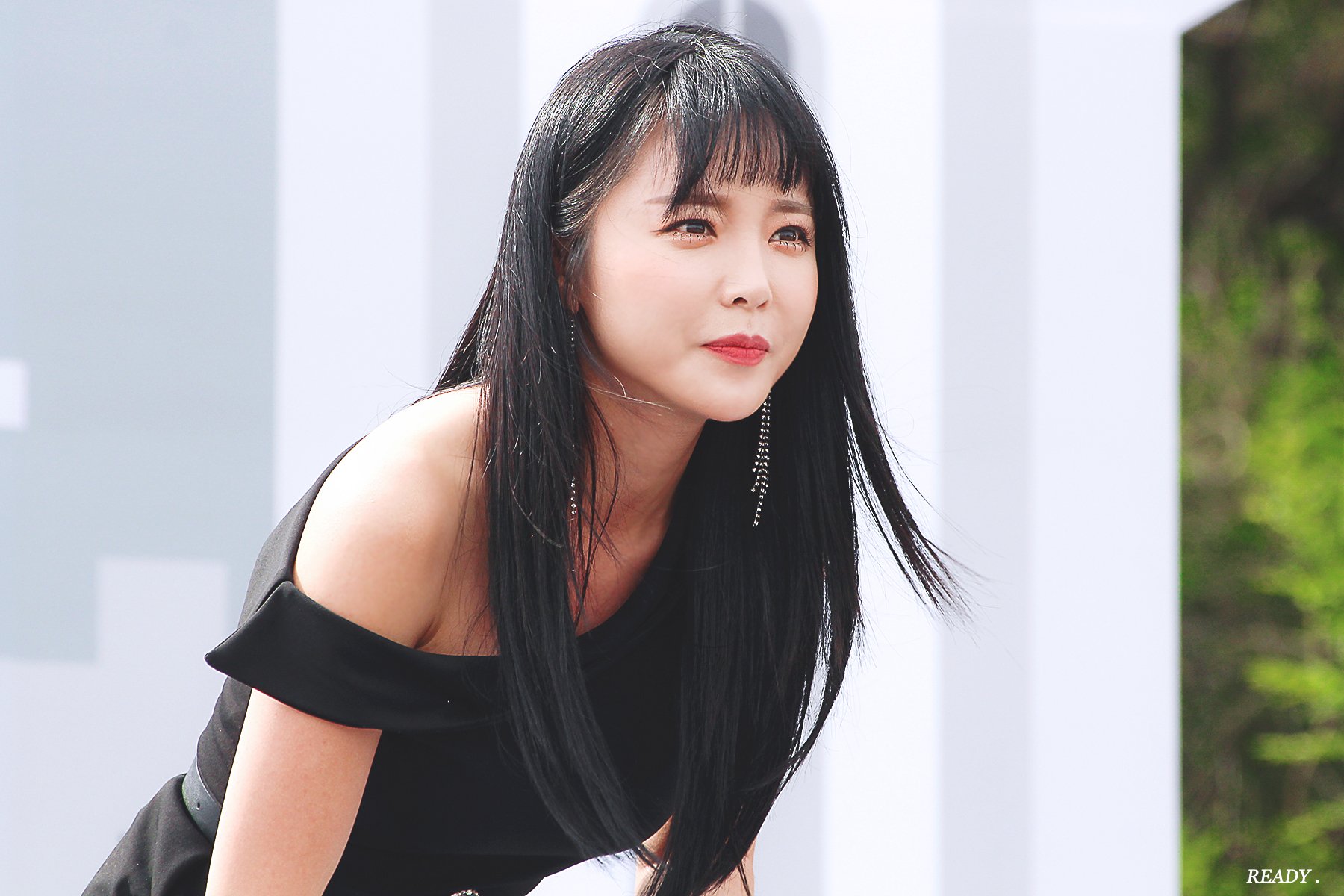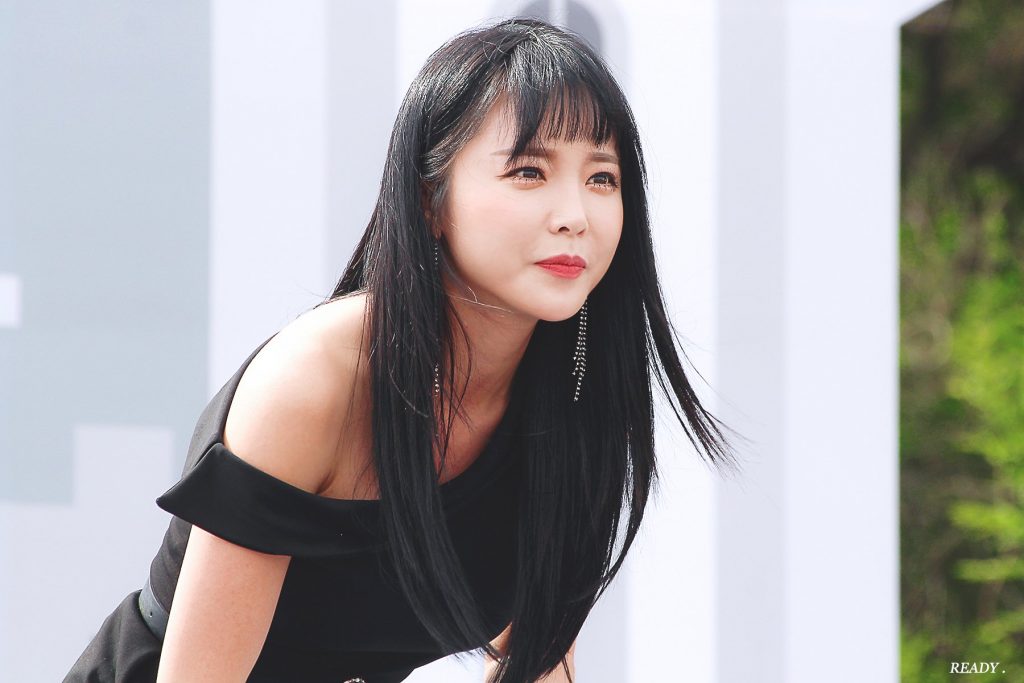 Return to School and Further Projects
In 2011, she participated in the Changwon's First Anniversary Hope Concert, We Are which consisted of many up-and-coming acts from South Korea. She then took a short break from music, as she completed a bachelor's degree in Commerce from Chosun University. She furthered her studies while her career was progressing, completing a Master of Trade program and a Ph.D. from the same university. She returned to working full-time in music with the release of the single "Boogie Man", and she then left her agency Core Contents Media.
Jin-Young then established herself with regular appearances in the music variety shows "King of Mask Singer" and "Immortal Songs 2". She also participated in "We Got Married", in which she had a virtual marriage with Namkoong Min. Late in 2014, she released her first extended play (EP) called "Life Note", which contained the song "Cheer Up" – the music video that accompanied its title track featured her virtual husband Namkoong playing a love interest.
Recent Projects
She kept writing music, and two years later released her second EP "This Most Beautiful Moment in Life", which contained a cover of the popular Chinese song "The Moon Represents My Heart", though she did a Korean version of the song which she translated herself.
She stayed connected with the acting industry but as a singer, releasing a single for the Original Soundtrack (OST) of the film "A Fabricated City".
In 2017, she became a regular cast member of the show "Sister's Slam Dunk", in which cast members must fulfill each other's dream while working on a budget. Her dream in the show was to work as a rapper for a girl group, and she was helped by Jeon So-Mi and Minzy.
Later in her career, she forayed into a mix of trot and electronic dance music (EDM), leading to the electrot single "Ring Ring" which won an award during the MelOn Music Awards.
[2018.01.02] 배우 조재윤, 가수 김동준, 뉴이스트W JR, 홍진영, 백수진PD, 배우 김승수, 모델 김진경, 배우 김성령, 조윤우가 1일 오후 서울 목동 SBS홀에서 열린 '정글의 법칙 in 파타고니아' 제작발표회에서 포즈를 취하고 있다.

Posted by Hong Jin Young on Monday, February 5, 2018
She also released the singles "Goodbye" and "I Kicked My Luck Off", which continued to build on her specialization in the trot genre. In 2018, she released a trot single called "Seoul", which talked about the experience of people living in the city. One of her latest releases is her debut studio album – "Lots of Love" – and she promoted the album by performing in the US, in her concert debut in the country held at Pechanga Resort & Casino.
Personal Life
It is known that Jin-Young is single, and there have been no reports about her romantic life. She is very busy with work, which is one of the reasons she finds it difficult to maintain a long term romantic relationship. She goes to at least 50 events in a year, and constantly travels. She owns a pet dog which she often showcases on social media.
She puts a huge priority on her skin and body, often going to the dermatologist. She has also admitted to undergoing plastic surgery, which is common for many Korean stars.