Kate Flannery (The Office) Wiki Bio, height, weight, husband, family, kids
• Kate Flannery is an actress best known for her role in the NBC television series "The Office".
• She has a net worth of over $2 million.
• She is a member of the National Touring Company of The Second City and an original member of the Annoyance Theater from Chicago.
• She has also appeared in various television shows, including "The Bernie Mac Show", "Jimmy Kimmel Live!", and "Curb Your Enthusiasm".
• She is in a relationship with stills photographer Chris Haston and is highly active on social media such as Twitter.
Who is Kate Flannery?
Katherine Patricia "Kate" Flannery was born on 10 June 1964, in Philadelphia, Pennsylvania, USA, and is an actress, perhaps best known for her work in the NBC television series "The Office" in which she played the character Meredith Palmer. She's also appeared in other popular television shows throughout her career.
The Wealth of Kate Flannery
How rich is Kate Flannery? As of early-2019, sources inform us of a net worth that is over $2 million, earned through a successful career in acting since 1999, including in various film projects throughout her career. As she continues her endeavors, it is expected that her wealth will also continue to increase.
Early Life, Education, and Career Beginnings
Kate grew up in Philadelphia, but little is known about her family and childhood, except that she is of Irish-American descent, and is one of seven children in the family, including a twin sister whom she rarely talks about, but who is a social worker. She attended Archbishop John Carroll High School in nearby Radnor. After matriculating from high school, she enrolled at Shenandoah University where she studied for two years before moving to the University of the Arts in Philadelphia and completing her BA degree there, then started pursuing a career in the entertainment industry.
She began working various improvisational projects, becoming a member of the National Touring Company of The Second City. She was also an original member of the Annoyance Theater from Chicago, appearing in a total of 15 shows with the group; some of her projects during this period include "The Real Live Brady Bunch", and "The Miss Vagina Pageant". She also started a comedy lounge act called "The Lampshades", alongside improviser Scot Robinson – they began in Hollywood, and the show has gained a cult following, and the duo has continued to perform in various locations since then.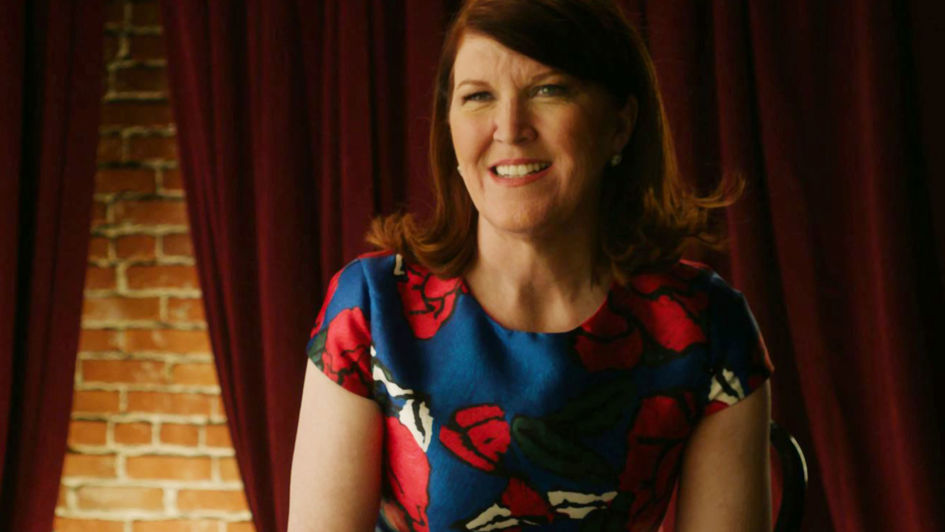 Television Work
Flannery's comedic work allowed her to gain acting opportunities on television. She's appeared as a guest on numerous popular shows including "The Bernie Mac Show", "Jimmy Kimmel Live!", "Curb Your Enthusiasm" and "Boom Town". In 2015, she was cast in the television comedy "The Office", in which she played the single mother Meredith Palmer who is a divorcee and an alcoholic. The show increased her popularity significantly, plus she worked as a talent scout on "Last Comic Standing" while on the show.
She also appeared with "The Office" cast members in the TV series "Celebrity Family Feud", and other television projects she's worked on include an episode of "Iron Chef America" in which she made a guest appearance as a judge, and in a skit for "The Jay Leno Show", celebrating the 40th anniversary of the burger chain Wendy. She enjoys participating in game shows too, and is known for her frequent appearances on "Celebrity Name Game" – she's also appeared in episodes of "Don't Forget the Lyrics" and "Hollywood Game Night with Jane Lynch". She was the host of the TV Guide show "Standup in Stilettos" for two seasons, and in 2016, she became a recurring character on the show "American Housewife", playing a crossing guard in the show, and then made a guest appearance in "Brooklyn Nine-Nine".
Other Projects
Since working with Jane Lynch on her show, the two have been touring together in a stage production of "See Jane Sing", alongside the Tony Guerrero Quintet; the group has performed in 30 cities around the country. She was also a member of the long running hit "Love, Loss, and What I Wore" and had a notable role in the off-Broadway hit "Valley of the Dolls", on which she appeared as Nelly O'Hara – the show ran in Los Angeles too. She also portrayed a prostitute in "The Phacts of Life" and worked on the production of "Three Feet Under".
She has also done musical direction as a part of her work with the Los Angeles Drama Club. She enjoys teaching, and is known to teach Shakespeare to young adults as well as children. She's been involved in other music projects apart from her work on stage – she participated in the Jane Lynch album entitled "A Swingin' Little Christmas" which reached eighth spot of the Billboard top 100 charts, and was a member of the band called Mono Puff, using the name Lady Puff. She sang on the band's second album called "It's Fun to Steal".
Saw this sign and I couldn't resist the photo op. pic.twitter.com/OfhdaSA1B9

— Kate Flannery (@KateFlannery) March 1, 2019
Personal Life
For her personal life, it is known that Flannery is in a relationship with stills photographer Chris Haston who works for NBC. The two have been together since 2006, and according to reports, they met on the set of "The Office".
Similar to numerous actress, she is highly active online through an account on social media's Twitter, on which does a lot of throwback posts from her work in "The Office" while also promoting her work with her duo The Lampshades. She does a lot of comedic posts along with personal photos and promotions of upcoming projects, posting on a regular basis and at times multiple times in a day, but then takes a break mainly due to the fact that she is busy with various acting endeavors.