Kim Seok-jin's (BTS) Net Worth, Girlfriend, Age, Family – Wiki
• Kim Seok-Jin is a singer, songwriter, and member of the popular South Korean boy band BTS.
• He has an estimated net worth of over $8 million.
• He was scouted by Big Hit Entertainment while in college, and made his debut with BTS.
• His voice has received praise for its stability, versatility, and range.
• He does charity work, and is a regular donor to UNICEF Korea.
Who is Kim Seok-Jin?
Kim Seok-Jin was born on 4 December 1992, in Gwacheon, Gyeonggi-do, South Korea, and is a singer as well as a songwriter, best known for being a member of the boy band BTS. The seven-member band is one of the most popular acts from their country, recognized internationally for their music.
The Net Worth of Kim Seok-Jin
As of early-2020, Kim Seok-Jin has a net worth estimated to be over $8 million, earned through success in the music industry. He's gained high valued contracts as a part of his work with BTS, and he's also done a bit of solo work.
Early Life, Education, and Career Beginnings
Kim grew up in Gwacheon, raised by his parents alongside an older brother. At a young age, he became interested in finding work as an actor. During junior high school, he was scouted by the entertainment company SM Entertainment while he was walking a street, and invited to audition to become an idol trainee. He declined the offer as he wanted to become an actor.
After matriculating from high school, he enrolled at Konkuk University, studying for a degree in acting and art, though he didn't complete his education until later in his career. He reconsidered the possibility of becoming an idol, as he was scouted by Big Hit Entertainment while in college. He auditioned and was successful, becoming a trainee. After training for some time with the company, he made his debut as one of the four vocalists of the seven-member boy band BTS.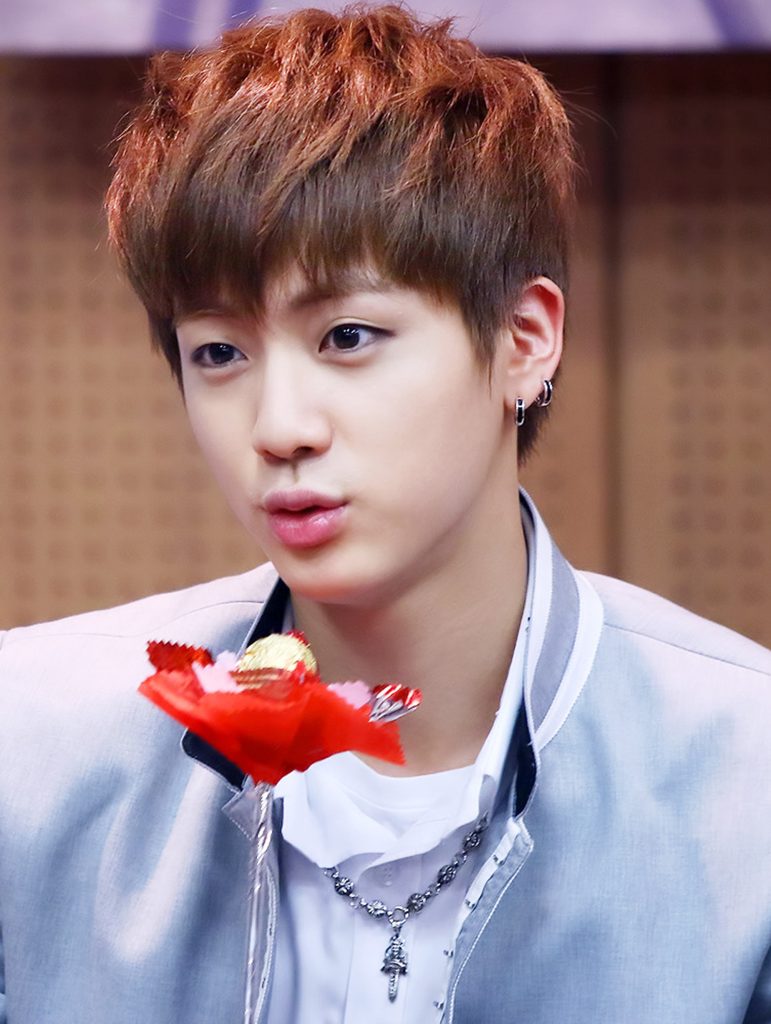 He later returned to complete his bachelor's degree, and also enrolled at Hanyang Cyber University to look into other possibilities apart from music.
Bangtan Boys (BTS)
The seven-member group was originally envisioned as a hip hop group, though their music has evolved over the years to incorporate other genres; they often sing about personal and social experiences. They've gained a lot of praise for tackling subjects such as self-discovery, mental health, loss, and more.
Two years after their debut in "2 Cool 4 Skool", the group established themselves in the US in 2015, beginning with "The Most Beautiful Moment in Life, Part 2". They quickly gained fame in South Korea, and then internationally, selling millions of copies of their singles as well as their albums. In 2018, they became the first Korean group to reach the top of the US Billboard 200 with their album "Love Yourself: Tear", and subsequently released more chart-topping albums – they are the first group to gain three top albums within a year since the Beatles.
BTS is considered one of the most influential groups in the world, and one of the top-earning South Korean bands of recent times.
The group has done a lot of charity and philanthropic work too, apart from their world tours. They've partnered with UNICEF for an anti-violence movement, and are the youngest recipients of the Order of Cultural Merit given by the President of South Korea.
Other Activities
While BTS takes up a lot of Seok-Jin's time, he has also done projects away from the group. He recorded the single "It's Definitely You" alongside BTS member V, for the soundtrack of "Hwarang: The Poet Warrior Youth". He's also released alternate versions of BTS singles, and covers of other popular Korean songs with the help of a few BTS members. He has a SoundCloud account onto which he often uploads these off-shoots and side-projects.
Yaaass ???#석지니_섹시_우#진 #석진 #김석진 #방탄진 #방탄소년단진 #JIN #BTSJIN #Seokjin #KimSeokjin pic.twitter.com/x1JevoDzIx

— Seokjinnie ( ͡° ͜ʖ ͡°) My Uwwuu Baby ? ( chaaru) (@ProudOfYouJIN) January 22, 2020
He's also appeared in big events, and has been invited to host music awards shows, both "Inkigayo" and "Music Bank". In 2019 he released his first solo song called "Tonight", to celebrate the anniversary of the band's debut, and which gained a lot of positive attention.
As one of the vocalists of BTS, his voice has received a lot of praise for its stability, versatility, and range, although classified as a tenor.
He's drawn a lot of praise from journalists, and has been covered by publications such as "The Korea Times". He also knows how to play the guitar. In 2018, he was ranked as the 11th most popular idol in South Korea, according to Gallup Korea.
Personal Life
Like many members of BTS, Kim is single and he will likely remain single for the foreseeable future. This is because they are often too busy to maintain any romantic relationships, and relationships are often disapproved by management except on rare occasions, to attract a single and 'available' image.
He resides in Hannam-dong, Seoul, South Korea, living with BTS though he also owns a luxury apartment in the area. He frequents a Japanese restaurant called Ossu Seiromushi, which he co-owns with his brother.
He also does charity work during his free time. He has donated to the Korean Animal Welfare Association and the Korean Animal Rights Advocates (KARA). He is also a monthly donor to UNICEF Korea, but prefers not to go public with his regular donations.