Who has Regina King dated? Boyfriends List, Dating History
• Regina King is an accomplished actress and director from Los Angeles, California.
• She earned two Primetime Emmy Awards for her role in "American Crime" and won an Academy Award for Best Supporting Actress for her role in "If Beale Street Could Talk".
• In 2019, Time magazine named her one of the 100 most influential people in the world.
• King was romantically linked to Ian Alexander Sr., Quentin Richardson, Nicholas Gonzalez, and Malcolm-Jamal Warner.
• As of 2019, she is believed to be single and is currently focused on her career.
Born Regina Rene King in Los Angeles, California USA, on 15 January 1971 under the zodiac sign of Capricorn, she came to prominence through being a successful actress and director. She is probably best recognized for starring in the role of Brenda Jenkins in "227", portraying several characters in "American Crime", for which she won two Primetime Emmy Awards, and playing Sharon Rivers in "If Beale Street Could Talk", which earned her the Academy Award for Best Supporting Actress, as well as the Golden Globe Award in the same category.
Recently, Regina made her directorial debut with the 2020 film "One Night in Miami".
The film was selected for the Venice Film Festival, which made her the first African-American woman to be selected in the history of the festival.
Thanks to her accomplishments, Regina was even named one of the 100 most influential people in the world in 2019 by Time magazine.
Regina's impressive achievements couldn't go unnoticed by the audience, especially the males in her admirers. We are sure that she has won many men's hearts, and when it comes to those who won her heart, Regina's most famous romances are Ian Alexander Sr. and Malcolm-Jamal Warner. However, they certainly aren't her only ones.
So, we did a little research and compiled you what we think is a complete list of her relationships, rumored or not. Just stay with us and you will find out all the details!
Relationship with Curtis Baldwin – Just a Rumor?
Regina King's co-star in the late '80s TV series "227", Curtis Baldwin was the first man she was publicly romantically linked to. It was rumored that they dated back in 1985, at the time she was 15 years old. Their characters were romantically linked on the screen, but Baldwin revealed to People magazine that they "never even kissed on the show". As he explained, if he tried to kiss her, he would be "one dead teenager."
So, they were probably nothing more than friends, even though Baldwin was most likely in love with her. He once became jealous when one of Regina's fans openly stood and stared at her.
When his on-screen mother, Maria Gibbs, asked him, "Can't Regina have any fun?" he replied, "Not while she's my girl, she can't."
The public isn't aware of how and when Regina King and Ian Alexander Sr. met, and when they actually became romantically involved in a relationship. It's believed that they started dating in the mid-'90s,  at the time when Ian served as the Vice President of Qwest Records. The couple welcomed their first child, a son they named Ian Alexander, Jr. on 19 January 1996, while they exchanged their wedding vows at a private ceremony in Jamaica on 23 April the following year.
After being married for nine year, the Academy Award-winning actress filed for divorce from Ian on 8 November 2006. It was later rumored that they split due to his extramarital affairs and drug use, and besides that because he reportedly abused her physically, but that was never confirmed. The divorce was finalized sometime in 2007.
Regina King would later open-up about their failed marriage in her 2018 essay for Essence magazine, writing, "Because of our issues, Ian was becoming the kid whose parents were so disconnected that they couldn't even sit next to each other, let alone have a civilized conversation. I had been that kid once, and it wasn't fun."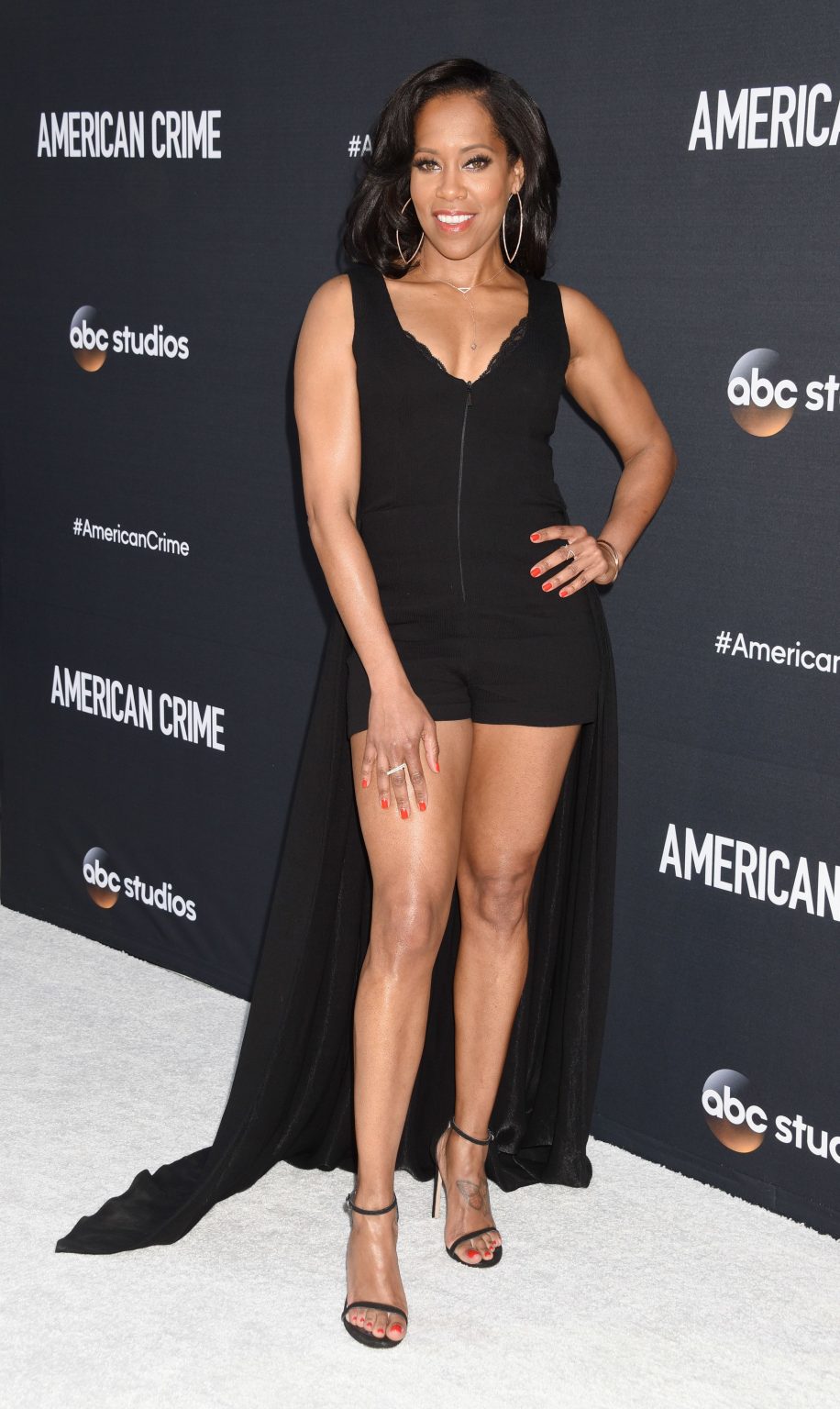 She then revealed that she was the one who took the first step towards improving the relationship with her ex-husband, for the sake of their son. The turning point was when she saw him at their son's basketball game. She then approached him and said, "I really wanted to tell him how I was feeling, right in the moment. […] 'You know what? This is not good for Ian,' I said. 'Let's put this shit behind us, because it has nothing to do with how much we both love him.' He heard me out and after taking a deep breath, he agreed."
In 2019, their son accompanied his mother at the Golden Globes Awards.
Thank you @essence for including me in your #BlackMasterpiece issue. Photographed by my cousin @JDTheCombo & interview with my Sisterfriend @reginarobertson
Glam Slam@waymanandmicah @makeupbylatrice @LarryJarahSims#WatchmenHBO pic.twitter.com/8xadmwpk6C

— Regina King (@ReginaKing) November 20, 2019
He told E! News magazine that Regina is "a super mom," and added, "She doesn't let bad workdays come back and ruin the time that we have. It's awesome to have a mother that I can enjoy spending time with." She said, "I use what I've learned as a mother, as a black woman in America, as a young black woman in America — all of the life experience."
Following her split from Ian Alexander Sr., the "American Crime" star was rumored to have hooked-up with professional basketball player Quentin Richardson in 2006. According to InTouch Weekly magazine, they were spotted dancing seductively at Ludacris' post-Grammy party in February 2007.
A source told the magazine, "Everyone watched them. They were dancing up against each other and grinding as she rubbed his chest. It was something." However, neither of them confirmed or denied any relationship; maybe they were just close friends who enjoyed having fun at the party!
After her rumored relationship with NBA star, in 2007 Regina King reportedly fell in love with handsome actor Nicholas Gonzalez. He is probably best known for starring in such roles as Alex Santiago in the Showtime series "Resurrection Blvd" and Dr. Neil Melendez in the ABC series "The Good Doctor". The two of them allegedly dated for a short period of time, but it was never confirmed.
Regina King met famous American actor Malcolm-Jamal Warner back in the 1980s, at the time both of them were TV child stars. Over the years they became pretty close friends, until their friendship turned into love in January 2011. In that month, the beautiful actress opened up about their romance in her interview with Essence magazine, saying "Malcolm and I have a lot in common – we've both been child actors and were also blessed to be raised by incredible mothers who instilled good values in us. Things are maturing nicely."
They still kept their romance on a low-profile, as Warner explained in his October 2011 interview with BET magazine: "We like to protect what we have because it's very special and very precious. We'd like to keep it out of everybody's hands and visions. But I will say that it's a relationship that makes all the sense in the world."
In January 2012, Regina told Parade magazine, "I believe the universe has a plan, and we probably wouldn't have been ready years ago. We both had to do whatever we had to do to be ready for each other now."
However, after dating for more than two years they parted their ways. A source confirmed their split to US Weekly magazine in March 2013, saying "It's totally done. She's still really disappointed that it ended and with how he did it. They broke up because he wasn't feeling it anymore". He then asked Regina and her son to move out of the house they shared. The source added, "She thought this would really last for good, they were so close as a family. They knew each other forever, and then out of nowhere he dumped her. She's still confused and hurt and doesn't know what happened."
In December of the same year, Warner told Sister 2 Sister magazine, "All relationships have their share of obstacles, and you just try not to have yours plastered." He also said "We're all very cool." Apparently not!
Two years later, Regina hinted that Warner dumped her on Valentine's Day. Could you believe that?! According to US Weekly magazine, when she was asked what her favorite Valentine's gift has been, Regina replied, "That's tough because I don't have one — someone broke up with me on Valentine's. D—k! Yeah. I'm serious.
Then he actually sent me flowers that said, 'I still love you' and I threw the flowers in the trash and he was upset that I threw them in the trash and I was like, 'F—k you.'" Although she didn't want to reveal his name, Regina said that people would know who she was talking about, adding, "I love flowers but he thought that was right. What an ass, right?"
Since her break-up with Warner and the Valentine's Day fiasco, the Oscar-winning actress has been focused on her career and son.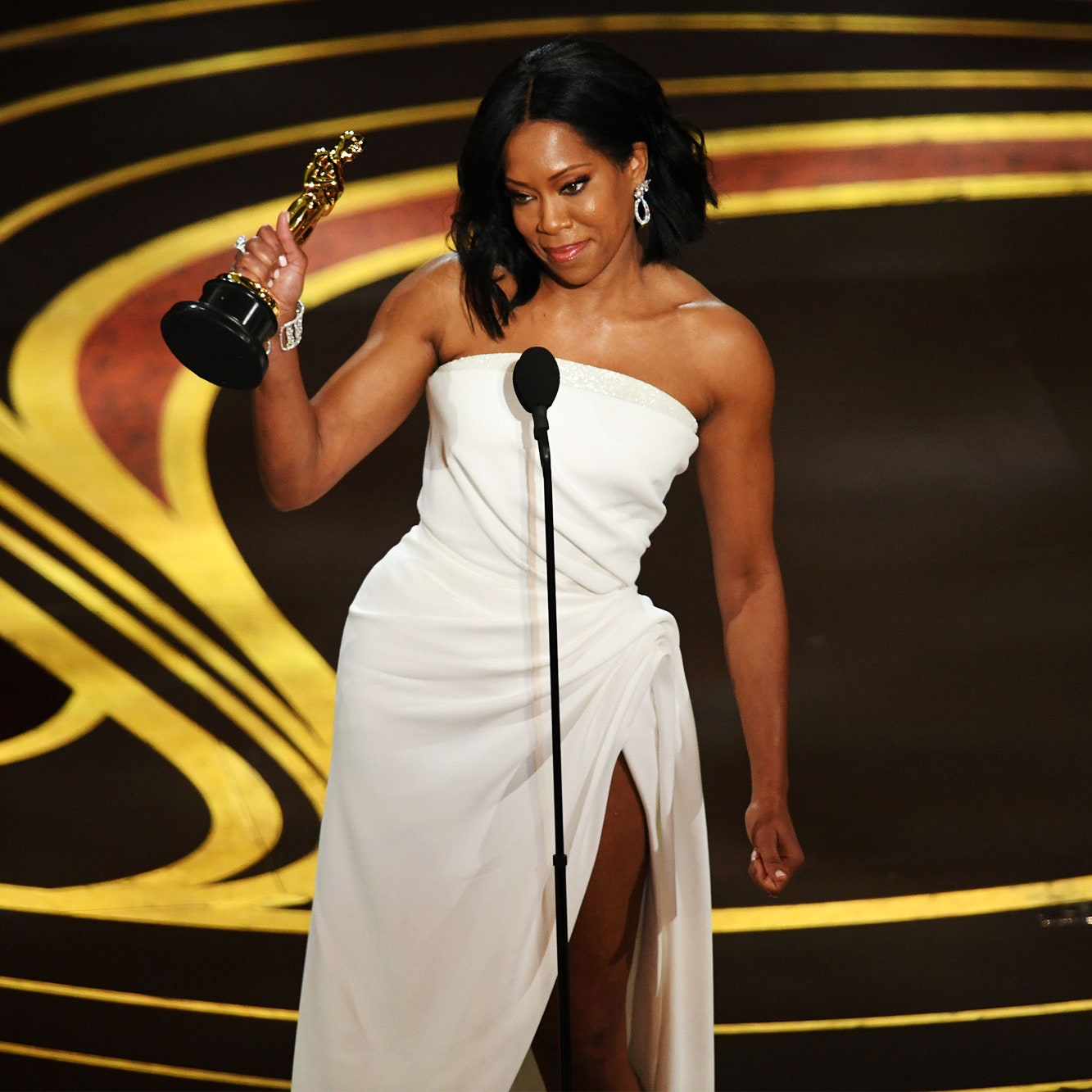 During her appearance on "The Wendy Williams Show" in March 2015, Regina opened up about her love life, saying "You know, I need to do a better job at it," and added, "I've been so busy with work, and my girlfriends are like, 'Do you think a man is just gonna go knock on the door, like, 'I'm here!'?' And I think I wish he would, but I have to make that more of a priority."
In her November 2019 interview with New York Post magazine, Regina disclosed that she was dating from time to time, explaining, "People say, 'You're not dating anyone?' I mean I'm dating, but it's very comfortable where I am right now. Disrupting that means being in an uncomfortable place, and I'm not ready for that."
It is believed that the "One Night in Miami" director is currently single, or at least unattached. We can only wish her luck in finding the right one in the near future, and settling down permanently, at the ripe 'old' age of almost 50!