Kirstin Maldonado (Pentatonix) Wedding, Injury, Net Worth, Husband, Wiki
• Kirstin Maldonado is an American musician, singer and songwriter, best known for being the only female member of the Pentatonix group.
• Her estimated net worth is over $8 million, with an annual salary of $750,000.
• She attended the University of Oklahoma after high school, but dropped out to pursue her career in the entertainment industry.
• Pentatonix won several awards, including 3 Grammy Awards.
• Kirstin Maldonado is highly active across social media platforms, including Instagram, Twitter, and Facebook.
Who is Kirstin Maldonado?
Kirstin Taylor 'Kirstie' Maldonado was born on 16 May 1992. in Fort Worth, Texas USA, of Italian, Spanish and Mexican ancestry, so she is currently aged 26. She is a musician, singer and songwriter, probably best recognized for being the only female member of Pentatonix, the a cappella group which won the third season of NBC's singing competition "The Sing-Off". She is also known as a solo artist and actress.
Would you like to know more about Kirstin Maldonado's professional career and personal life? How rich is she, as of now? If you are interested, stay tuned and find out.
https://www.youtube.com/watch?v=N9wFgV4uRkY
Kirstin Maldonado Net Worth
Her career started in 2011 and she has been an active member of the music industry ever since. So, if you ever wondered how rich Kirstin Maldonado is, it has been estimated by authoritative sources that the total size of her net worth is over $8 million, accumulated through her successful career; her annual salary is almost $750,000, so if she continues to develop her career, her net worth will certainly increase further in the coming years.
Early Life
Concerning her early life, Kirstin spent her childhood in Arlington, Texas, where she was raised as an only child by her father, Michael Cisneros, and her mother, Angelica Maldonado; her parent's professions have not been revealed to the public yet. Her love for music was developed very early, as she expressed at the age of five that her dream job was to be a singer. Three years later, she performed at the wedding of her mother – no explanation of this event – showing her that she has an amazing talent. So, Kirstin started attending vocal classes and later expanded to perform in a variety of local plays as a member of Theatre Arlington.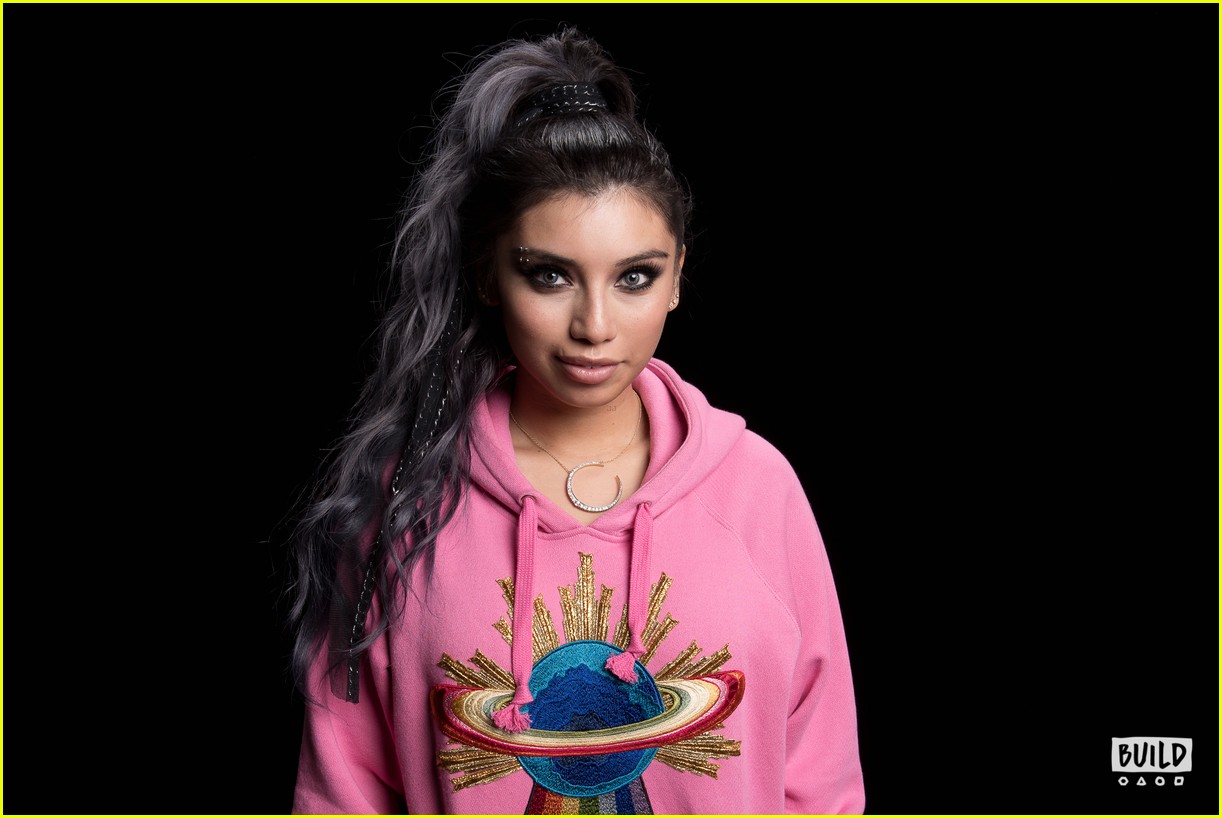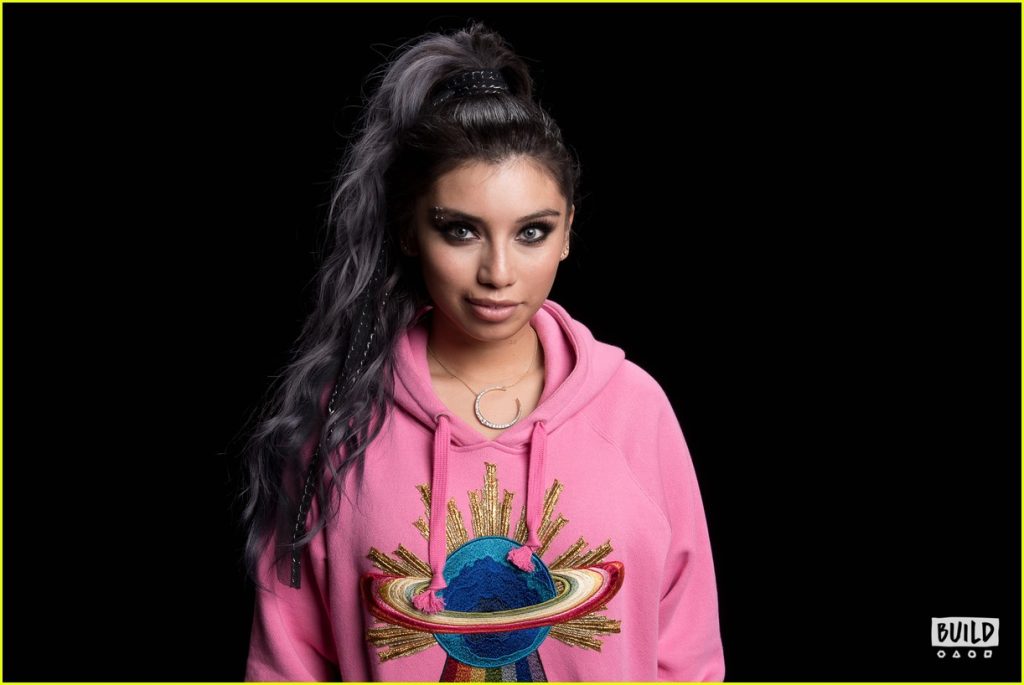 Education
Regarding her education, Kirstin went to Holy Rosary Catholic School, after which she attended Martin High School, and while there spent three years as a member of the Texas All State Choir. Upon matriculation in 2010, she enrolled on a full scholarship as a National Hispanic Scholar at the University of Oklahoma, where she majored in Musical Theatre Performance. However, she did not complete her degree since she decided to quit education to pursue her career in the entertainment industry.
Career Beginnings
While in high school, Kirstin met Scott Haying, and later when performing in local plays, she met one of Scott's best friends, named Mitch Grassy. They decided to form a trio and to participate at a local radio singing competition, which although they didn't win, led them to become very popular in school and perform at various school events as well as at local shows, covering some of the most popular songs. However, after matriculation she decided to leave the group to go to college.
Pentatonix and "The Sing-Off"
Nonetheless, it did not take long until Scott heard about the audition for the third season of the NBC's a cappella singing competition entitled "The Sing-Off" and decided to try to recreate the trio with his old friends, so Kirstin dropped out of college and rejoined them in 2011. Avid Kaplan, a vocal bassist, and Kevin Outsole, a well-known beatboxer, also joined them, so they formed the a cappella group called Pentatonix, named after the pentatonic scale. They successfully auditioned for the show, and made their debut performance in the second episode with a cover of the song "E.T." by Katy Perry. During the show they performed such songs as "Video Killed The Radio Star" by The Buggles, "Born To Be Wild" by Steppenwolf and "Without You" by David Guetta featuring Usher. Thanks to their talent, the group won the competition with Survivor's hit song "Eye Of The Tiger", which earned them not only $200,000 but also a recording contract with Sony Music.
HAPPY #internationalwomensday !!! Thankful for all the incredible strong women in my life that have inspired me to be the best version of myself and THANKFUL for the friends and people who have watched my journey always — https://t.co/Qe2ydq4bxo pic.twitter.com/c1AdRi2iWz

— kirstin™ (@kirstin) March 9, 2019
2012-2013
Upon winning, Kirstin and the other members moved to Los Angeles, California, and started working on their debut EP album, entitled "PTX, Volume 1", which was released in June of 2012, peaking at No. 14 on the US Billboard 200 chart with such covers as "Gangnam Style" by PSY, and "Somebody That I Used To Know" by Godey featuring Kimbra. In November of the same year, they released Christmas EP entitled "Tomas", which was re-released as a deluxe edition in the following year, with songs "Go Tell It On The Mountain" and "Little Drummer Boy", debuting at No. 13 on the US Billboard Hot 100 chart, and adding a considerable amount to her net worth. Their second EP album "PTX Vol. II" was released in November of 2013, which they promoted in "The Ellen DeGeneres Show", increasing their popularity as well as their fortune, reaching No. 10 on the US Billboard 200 chart, and topping the Independent chart.
2014-2015
In May of 2014, the group signed a recording contract with RCA Records and released their first official studio album entitled "PTX, Vols. 1 & 2", which was followed by their second album "PTX" in September of the same year. Afterwards, they also released "That's Christmas To Me", which topped the Holiday Album Chart and achieved gold certification by the Recording Industry Association of America (RIAA), increasing further Kirstin's net worth. In October of the following year, the group released their self-titled album, which topped the US Billboard 200 chart and was certified gold by the RIAA. By the end of the next year, their next Christmas album entitled "A Pentatonic Christmas" out came, and topped on the US Billboard 200 chart.
Recent Years
Pentatonix released their fifth EP album "PTX, Vol. IV – Classics" in April of 2017, after which Avid Kaplan left the group and Matt Sallie replaced him. Their first cover with the new member was of the song "Havana" by Camila Cabello, released in February of 2018. The group's sixth album "PTX Presents: Top Pop, Vol. I" out came in April of 2018, while they released their seventh studio album, entitled "Christmas Is Here" in October of the same year, which peaked at No. 7 on the US Billboard 200 chart.
Kirstin Solo Career
Apart from being a member of Pentatonix, Kirstin has pursued her career as a solo artist too; she released her debut single, entitled "Break A Little", in May of 2017, while her debut EP "L O V E" out came two months later. In August of the same year, Kirstin collaborated with Play-N-Skills on the song "Hey Guap", increasing further her net worth, and also released two more singles – "All Night" and "Naked" – both in 2017.
Career as an Actress
To speak further about her involvement in the entertainment industry, Kirstin made her debut as an actress on the Broadway stage at the Al Hirschfeld Theatre in February of 2018, when she appeared in the role of Lauren in the musical "Kinky Boots", next to comedian Wayne Brady and singer Jake Shears.
Awards
Releasing seven studio albums and selling more than six million copies, Pentatonix won a number of significant awards, including the 2014 Stream Award in the category of Best Cover Song for their version of "Daft Punk", the 2015 YouTube Music Award for Artist of the Year and the 2016 Grammy Award in the category of Best Arrangement, Instrumental or A Cappella for their performance of "Dance Of The Sugar Plum Fairy", while their third Grammy came in 2017 in the Best Country duo/group performance category for the cover of "Jolene", performing with Dolly Parton.
Personal Life
Talking about her personal life, Kirstin Maldonado dated singer Avid Kaplan for a brief time, and when they ended their relationship, she began dating singer Jeremy Michael Lewis. In May of 2016 the couple announced their engagement via Instagram post, as he proposed to her in Paris during the European tour of Pentatonix. In 2017 they called off their wedding, but apparently they will soon exchange wedding vows. Meantime they have performed various songs together.
Appearance and Vital Statistics
Speaking about her appearance and physical attributes, Kirstin Maldonado is apparently a beautiful young woman. She has long wavy dark brown hair and dark brown colored eyes. Her body shape could be described as fit, as she stands at a height of 5ft 4ins (1.63m), while her weight is reputed to be around 147lbs (67kgs), and her vital statistics are 37-26-37.
Social Media Presence
In addition to her career, Kirstin is active across many of the most popular social media sites, which she uses not only to promote her projects but also to share various other contents with her fans. So, she runs her official Instagram account, on which she has almost 800,000 followers, as well as her official Twitter account, having close to 400,000 followers. She also runs her official Facebook page and has her own website, on which you can find more information about her career.