Lionel Richie Wife, Famous Kids Sofia Nicole & Miles, Family, Wiki Bio
• Lionel Richie rose to prominence in the '70s as a part of the funk and soul band The Commodores
• He has released 10 studio albums, selling more than 90 million copies worldwide
• He has won numerous awards, including five Grammys, and was also the recipient of the Johnny Mercer Award in 2016
• Lionel formed and was a part of several R&B groups until he met the members of the funk and soul group The Commodores
• Lionel has a net worth of $200 million and has two daughters, Nicole and Sofia, who are both stars on their own
Who is Lionel Richie?
Lionel Richie rose to prominence in the '70s as a part of the funk and soul band The Commodores, but once he launched his solo career in the early '80s, Lionel was set for even greater heights. Since then, he has released 10 studio albums, selling more than 90 million copies worldwide, which has put him on the list of world's best-selling artists of all time. Some of his most notable songs include "Truly" (1982), "Hello" (1984), "Say You, Say Me" (1985), and "Ballerina Girl" (1986), among many others, and his music has been used as the soundtrack for films, including "Say You, Say Me" which won the Academy Award in 1985 for the film "White Nights". He has won numerous other awards, including five Grammys, and was also the recipient of the Johnny Mercer Award in 2016.
So, do you want to find out more about Lionel Richie, from his childhood to most recent career endeavors, and his personal life, as well? If yes, then stay with us for a while, as we bring you closer to this prominent musician.
Lionel Richie Wiki: Age, Early Life, Parents, and Education
Born Lionel Brockman Richie Jr. on the 20th June 1949, in Tuskegee, Alabama USA, he is the son of Lionel Brockman Richie Sr. and Alberta R. Foster. He was raised an Episcopalian, and considered becoming a priest before he focused entirely on his music career. Lionel went to Joliet Township High School, East Campus, where he also played tennis and was a star on his high school team. Following matriculation, Lionel received a scholarship for Tuskegee Institute, however, he left after his sophomore year, to pursue full-time his music career.
Career Beginnings and The Commodores
It was at university that Lionel took his first steps towards a music career; he formed and was a part of several R&B groups until he met the members of the funk and soul group The Commodores, becoming their lead singer and saxophonist. The group first signed a deal with Atlantic Records, but then moved to Motown Records. Richie was a part of the group until the early '80s, and with the songs such as "Machine Gun", "Brick House", then "Three Times a Lady", "Sail On", and "Still", Richie rose to prominence with the group. However, as they moved forward, he and the rest of the band wanted different music approaches, which eventually resulted in Richie leaving the band and starting a solo career.
Solo Career and Rise to Prominence
Richie's first, self-titled album was released in 1982, which spawned such hits as "Truly", "You Are", and "My Love". The album peaked at No. 3 on the US Billboard 200 chart, and achieved four times platinum status in the US and Canada as well, while in the UK it was certified platinum. His second album came out in 1983, entitled "Cant's Slow Down", and is his most successful to date, since it was certified diamond in US and Canada, three times platinum in the UK, and gold in France and Germany, and his first to top the US Billboard 200 chart. The album spawned such hit songs as "All Night Long (All Night), and "Hello", which is probably Richie's most successful song. His next album, "Dancing on the Ceiling" came out three years later, and it repeated the success of its predecessor when it comes to charts, while it achieved four times platinum status in the US and three times platinum in Canada. The album was also popular in Europe, achieving double platinum in the UK and France.
Hiatus and Return
After this, he removed himself from the entertainment world for several years, releasing only the greatest hits collection album "Back to Front" in 1992.Eventually in 1996 Richie released his fourth album "Louder Than Words", but it drew nowhere near the critical acclaim of its predecessors, failing to enter the top 20 on the US Billboard chart, reaching only No. 28, and achieved only gold status. He released one more album in the '90s, "Time", but it turned out to be the least successful album he has ever released.
With the start of the new millennium, Richie's career received a boost, and his album "Renaissance" attracted attention in Europe, although in the US it went without major achievement. "Coming Home" in 2006 was his first album in years to enter the top 10 of the US Billboard 200 chart, as it peaked at No. 6, and his most recent album – "Tuskegee" – became his third album to top the US Billboard 200 chart in 2012.
Notable Collaborations
Throughout his career, Lionel has made a couple of friends in the music industry; one of them is Kenny Rogers, for whom he wrote the eponymous song "Lady", released in 1980. They continued to work together, and in 1981 produced Kenny's album "Share Your Love". He also worked closely with Diana Ross on the song "Endless Love", which became an international hit, then Lenny Kravitz and Michael Jackson, particularly on the song "We Are the World", among many other prominent musicians, which has helped increase both  his popularity and net worth.
Lionel Richie Net Worth
Since launching his career, Richie has become a household name in soul and funk music, with sales of his albums significantly increasing his wealth. So, have you ever wondered how rich Lionel Richie is, as of early 2019? According to authoritative sources, it has been estimated that Richie's net worth is as high as $200 million, which is quite impressive, don't you think? Some of the the assets he owns include a 17,000 square-foot house, a Ferrari Scaglietti, and the ultimate Porsche 930, among other valuables.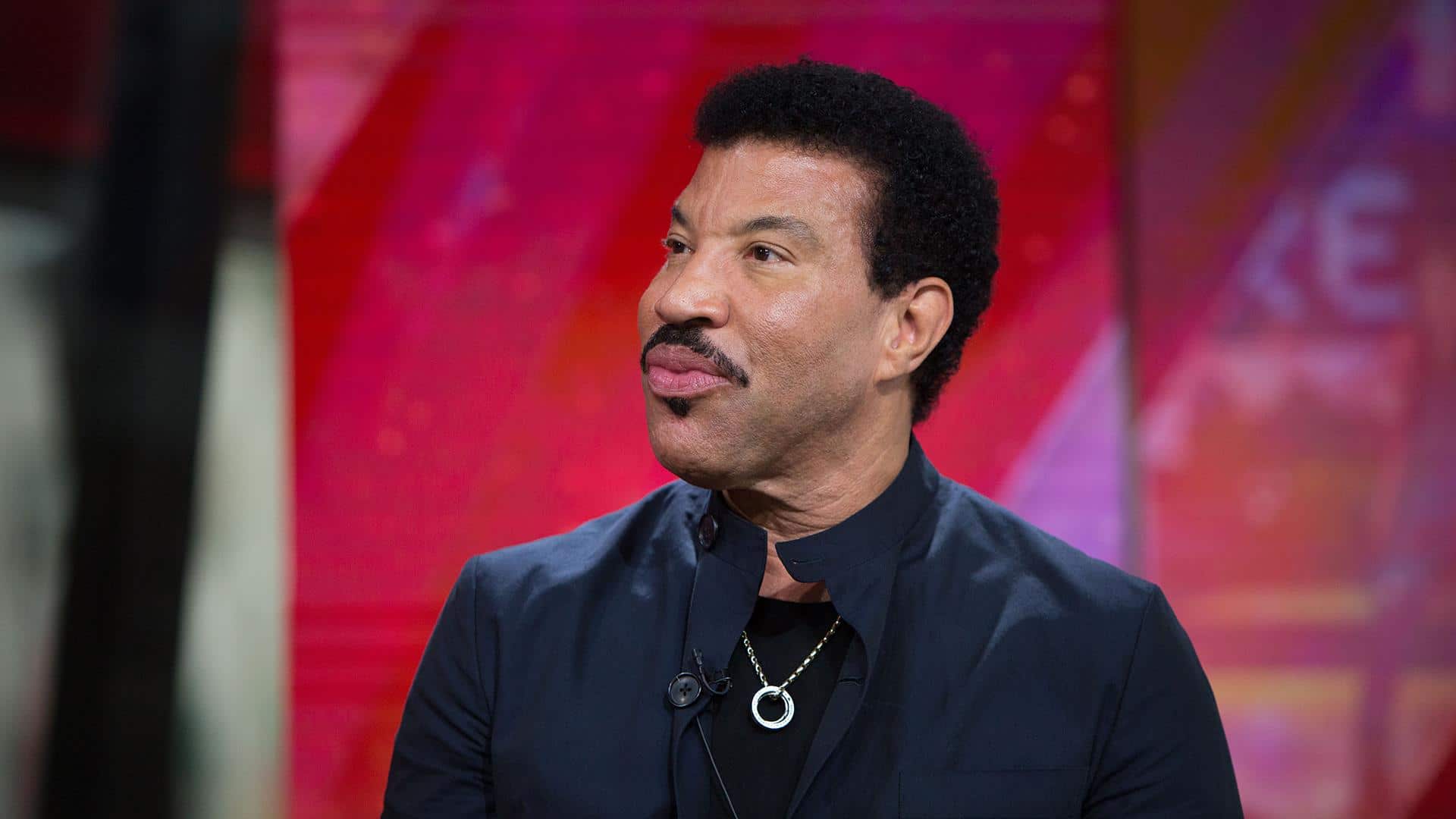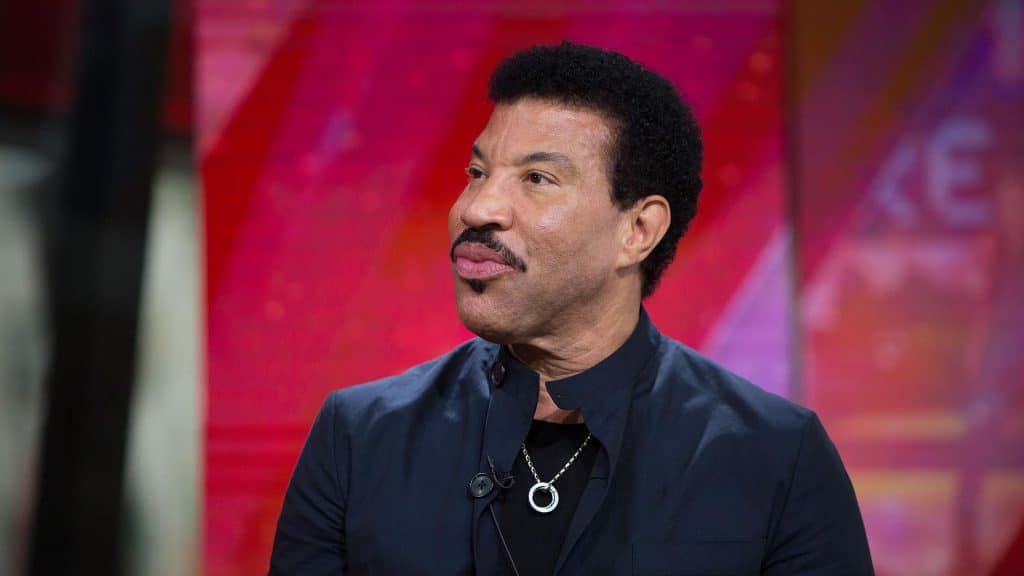 Lionel Richie Personal Life, Affairs, Marriage, Children
When it comes to Lionel's personal life, he has been very open about it, sharing all the major details – he was married to Brenda Harvey from 1975 until 1993, who was his college sweetheart; they adopted Nicole in 1983, the daughter of one of the members of Richie's band.
It was in 1986 that he started a romantic relationship with Diane Alexander, who would later become his wife. Brenda found out about Lionel and Diane in 1988 and their divorce was finalized in 1993. Lionel and Diane welcomed their first child, Miles Brockman in May 1994, before marrying on the 21st December 1995. The couple also have a daughter Sofia, born on the 24th August 1998. However, their divorce was finalized in 2004, since when Lionel has apparently remained officially single.
Sofia and Nicole Richie
Lionel's daughters are stars on their own. Nicole is a fashion designer, author, socialite, actress, and media personality. She reached stardom with a role in the TV reality series "The Simple Life", while her first major role was as Portia in the sitcom "Great News".
Sofia is a model, and has worked for a number of high-profile brands, such as Chanel, Michael Kors and Tommy Hilfiger. She launched her career when she was only 14 when she appeared in Teen Vogue. She is now signed with London-based agency Select Model Management, and has since appeared in campaigns for Dolce & Gabbana, Adidas and others, while most recently she was on the cover of the magazine Complex and Billboard magazine's style issue.
Family is everything ❤️ Proud Papa… @nicolerichie? Make sure to check out our @harpersbazaarus feature: https://t.co/sHy3bFEtEe
On newsstands – August 21st! #BAZAARICONS pic.twitter.com/6w45ArxiH2

— Lionel Richie (@LionelRichie) August 2, 2018
Lionel Richie Internet Popularity
Over the years, Lionel has become quite popular on social media platforms, especially Facebook and Instagram, though he is also no stranger on Twitter. His official Facebook page has over 4.2 million 'likes', with whom he has shared his most recent career endeavors, including his newest tour dates, among many other posts. Lionel is also popular on Instagram, on which he has more than 665,000 followers, while on Twitter, he is followed by around 300,000 people.
So, if you aren't already a fan of this prominent musician, then this is a perfect opportunity for you to become one, just skip over to his official pages, and see what he is up to next.