Nicole Franzel Wiki Bio, engaged to Victor Arroyo (Big Brother), net worth
• Nicole Franzel is a 26 year-old ER nurse and television personality
• She became well known after appearing in Big Brother 16 and 18, winning the latter
• She is currently set to appear in the 31st season of The Amazing Race
• She is in a relationship with Victor Arroyo and they are set to appear on The Amazing Race together
• Her net worth is estimated to be around $300,000
Who is Nicole Franzel?
Nicole Ann Franzel was born on the 30th June 1992, in Ubly, Michigan USA, and is a 26 year-old ER nurse as well as a television personality. She became known after participating in "Big Brother 16" in 2014, and is best recognized for being the winner of "Big Brother 18" in 2016. In addition, she is set to participate in the upcoming 31st season of the reality television series "The Amazing Race".
Nicole Franzel Bio: Early Life, Family and Education
Nicole Franzel was raised in her hometown of Ubly by her father Dave Franzel and her mother Jennifer. Not much is known about her early childhood, except that she was an adventurous and lively child. She became a fan of the CBS' show ''Big Brother" when she was eight years old, and dreamt of competing in it ever since. Having matriculated from high school, she enrolled at the Saginaw Valley State University, and was studying for a nursing degree when she was chosen to be one of the participants in the 16th season of the highly popular reality TV show.
"Big Brother 16"
In 2014, Nicole decided to pursue one of her earliest childhood dreams by applying for the 16th season of the "Big Brother" show; she was accepted and became the second youngest participant when she entered the house. She proved to be a fierce competitor and a potential threat to other contestants. During her first appearance on the show, she won the Head of Household award three times, and in addition won safety from eviction two times. However, she was voted out on the 56th day of the show by a 6–0 vote and became the first person in the history of the show who won the Head of Household title and got evicted in less than seven days. Following her eviction she joined the jury as its third member, but got another chance and re-entered the house on the 63rd day by beating three other previously evicted contestants. She managed to stay in the game for another week before being evicted once again by a 4–0 vote. As a member of the jury, she gave her vote to Derrick Levasseur who would go on to win in the finale. Even though she ended up in 7th place, she was voted as one of the favorite houseguests of the season by viewers, and so nearly won the $25,000 prize.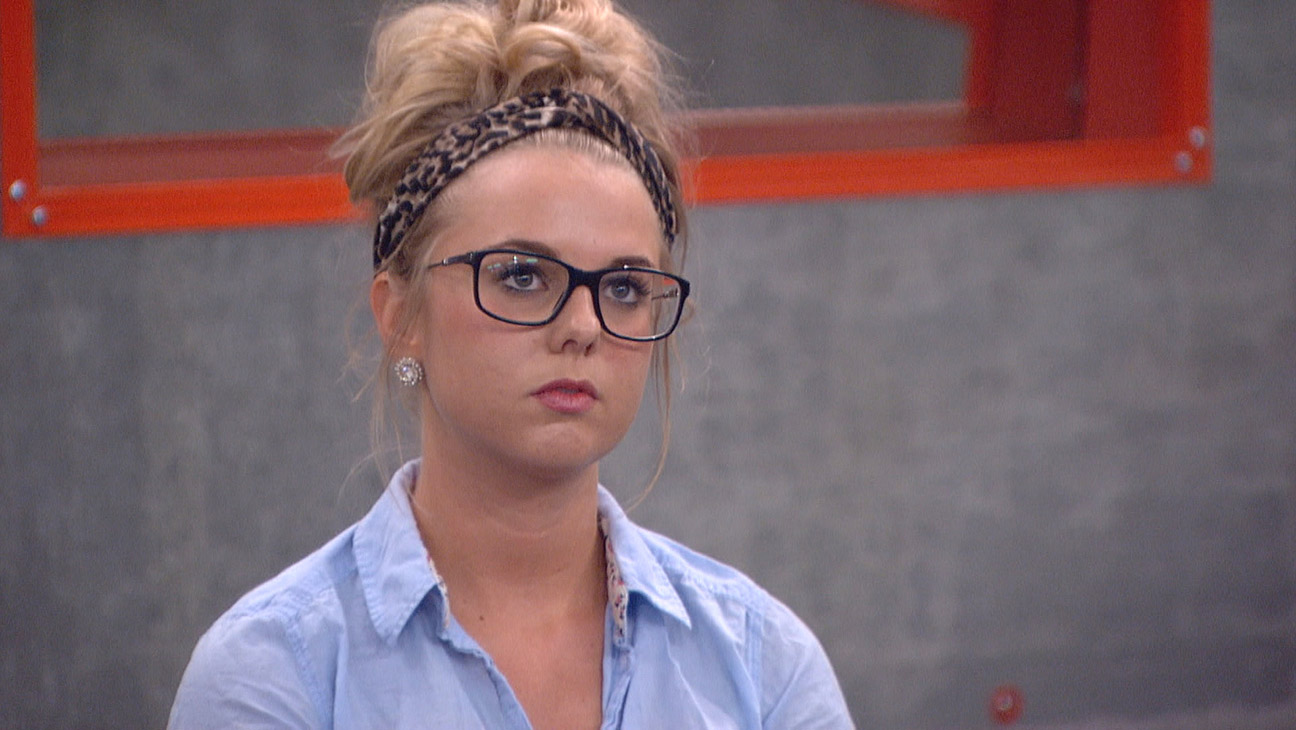 "Big Brother 18 and Other Appearances"
Shortly after earning her nursing degree at the Saginaw Valley State University, Franzel made a return to the popular reality show, the fourth returnee contestant in the 18th season of show, alongside Da'Vonne Rogers, James Huling and Frank Eudy. Her previous experience proved crucial, and Nicole managed to fight her way through to the finals. During her time at the house, she won the Power of Veto two times, and won the Head of Household two times as well. Having learned from past experience, she decided to change her tactic and try a less aggressive approach. Her first nomination for eviction came only when there were four contestants left, which she survived and progressed to the finals. Even though she lost the last Head of Household competition to Paul Abrahamian, her fellow returnee contestant James was evicted while Nicole remained in the final two. In a tight finish Nicole won over Paul by a 5–4 vote and made television history along the way, namely, she was the first female contestant who managed to defeat a male contestant in the final round of "Big Brother" and win the $500,000 prize. In addition, Nicole returned briefly in the following season of the show as a competition host, and is set to be one of the competitors in the next season of yet another reality television show – "The Amazing Race".
Personal Life
Speaking about her personal life, Nicole had more than one romance during her time on the TV show. Firstly, she was romantically involved with Corey Brooks, another contestant of the "Big Brother 18", however, they split shortly after the finale. Then, after the premiere of "Big Brother 19", she started dating another fellow contestant, Victor Arroyo, who is one year older than her. The couple actually got engaged during their visit to the "Big Brother" house on 8th September 2018. Although Victor currently resides in New Orleans, he expressed his wish to move to Michigan so that he and Nicole could finally start living together. The couple will participate together in the upcoming season of "The Amazing Race".
Net Worth
When it comes to her wealth, it has been estimated by authoritative sources that Nicole Franzel's net worth is somewhere around $300,000, acquired thanks to her multiple appearances and a victory in one of the most popular reality shows on American television. Seeing that she is a highly experienced reality show contestant, we can predict that she will finish in the top of "The Amazing Race", and possibly increase her net worth even more.
Social Media and Appearance
Nicole's fans can find her on Instagram, where she has more than 600,000 followers. In addition, she owns a Twitter account with nearly 200,000 followers, and a profile on Facebook as well. Nicole is 5ft 2ins (1.58m) tall and has blonde hair and brown eyes.