Rapper Ugly God Wiki: Net Worth, Girlfriend, Height, Brother, House
• Royce Rodriguez, known under the stage name Ugly God, is an American rapper, songwriter, record producer, and beat maker.
• His 2016 hit single "Water" is certified platinum and he is part of the XXL 2017 Freshman Class.
• Ugly God has an estimated net worth of over $1 million.
• He enrolled in the University of Southern Mississippi with the intention of becoming a computer engineer, but dropped out to pursue music.
• Ugly God has collaborated with Lil Yachty and Famous Dex and is set to release his debut album "Bumps & Bruises" in 2018.
Who is Ugly God?
Royce Rodriguez was born on 19 September 1996, in Indiana, USA, and performing under the stage name Ugly God is a rapper, and a songwriter, record producer, and beat maker. His popularity rose with the release of his 2016 hit single entitled "Water", which is now certified platinum. He is one of the ten members of the XXL 2017 Freshman Class appearing alongside MadeinTYO, XXXTentacion, and Playboi Carti.
https://www.instagram.com/p/Bo2jiA8nlD9/
The Net Worth of Ugly God
How rich is Ugly God? As of late-2018, sources estimate a net worth that is over $1 million, earned through success in the music industry. He's collaborated with other popular artists too, and as he continues his career, it is expected that his wealth will also continue to increase.
Early Life, Education, and Career Beginnings
While Ugly God was born in Indiana, his family soon moved to Cleveland, Ohio for two years, and then to Houston, Texas, where he would spend the majority of his life. He didn't really find much of an interest in rap until after matriculating from high school – he enrolled into the University of Southern Mississippi with the intention of becoming a computer engineer, however, after he started rapping and discovered his passion for it, he dropped out of school to pursue music. His originally adopted the stage name of Pussy Bacon, but he changed it for social reasons, and in deference to his parents. He created the phrase I'm Real Ugly which later became Ugly God. He started making music on his own, and used the online platform SoundCloud to release several of his creations. It wasn't until 2016, that he started gaining attention for his music.
Career Prominence
In March 2016 he released the single entitled "Water" on his SoundCloud account, before allowing it to be released as a digital download by Asylum Records. The song debuted in the last spot of the Billboard Hot 100, but later reached the 80th spot, and then becoming a lead single of his debut mixtape entitled "The Booty Tape", producing the song along with Danny Wolf and earning over 95 million 'listens' since being uploaded to SoundCloud. They also released a YouTube version of the song which has attracted over 32 million views.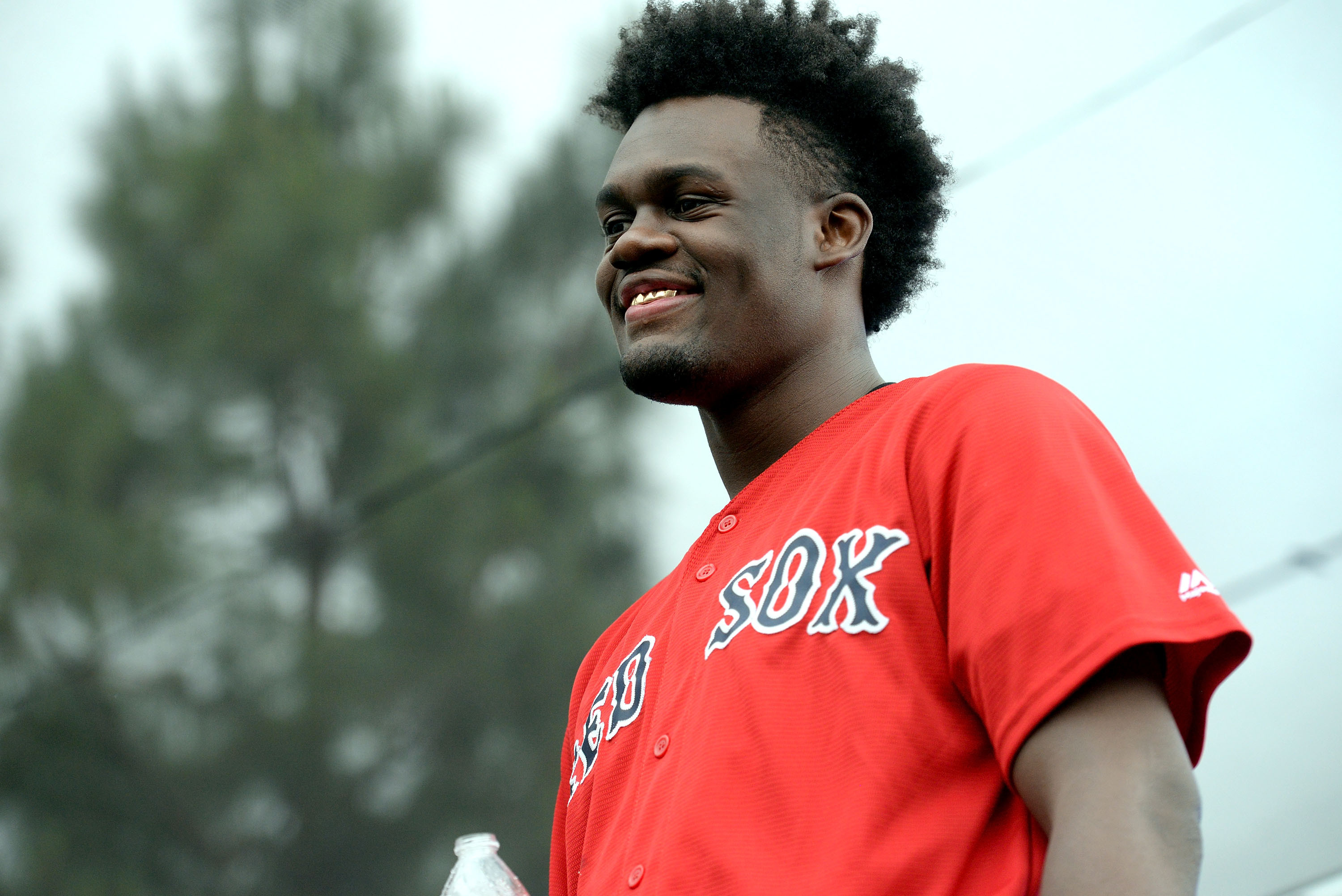 The cover of the song borrows from the album art of the Mood Rings debut album entitled "VPI Harmony', and eventually a Pokémon themed cover was made for its official release. An accompanying music video was also released, and is his current highest peaking single on the Billboard Hot 100. His mixtape would reach number 27 on the Billboard 200, and contained recordings completed over two years. All of the writing, productio, and recording was created by him, with help from many others, and there is also a guest appearance from rapper Wiz Khalifa.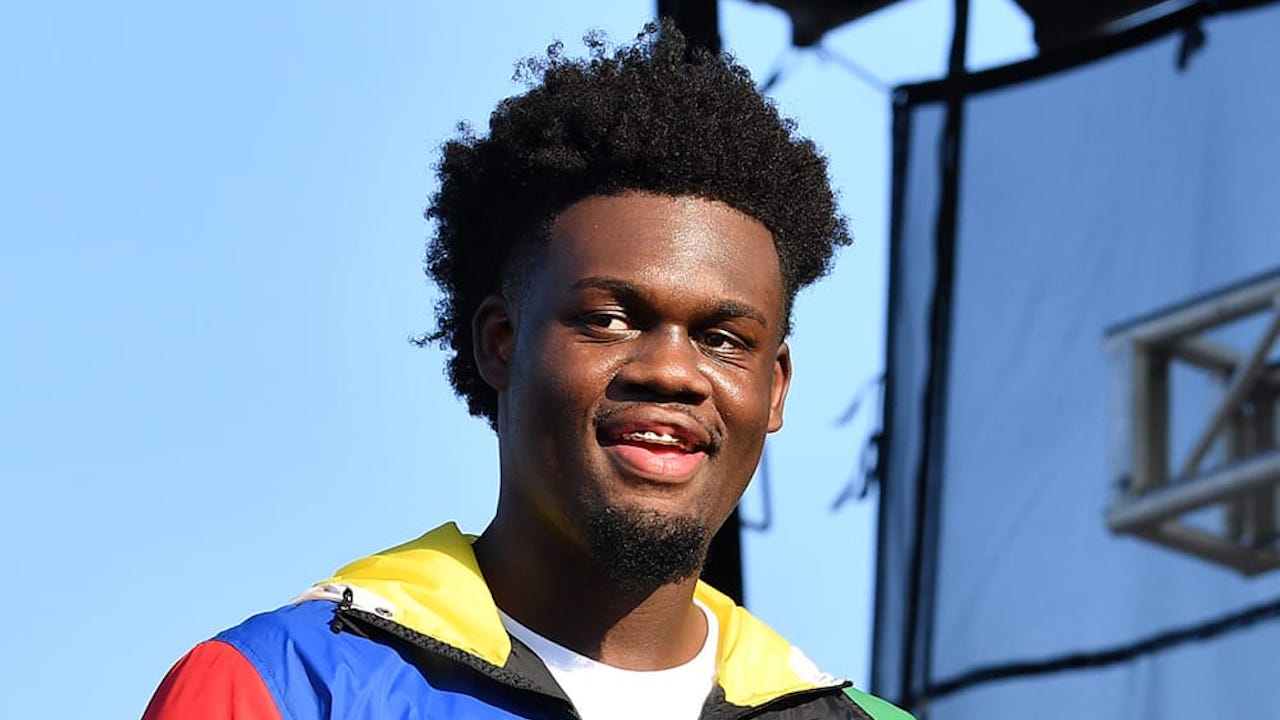 Recent Projects
 Other singles Ugly God has released include "Fuck Ugly God" and "No Lies", which was the final single for "The Booty Tape". He also released a few promotional singles including "Bitch!" and "Stop Smoking Black & Milds". The following year, he collaborated with Lil Yachty on the song entitled "Boom!", which would be featured on the album "Lil Boat 2". A few months later, he released the EP entitled "Just a Lil Something Before the Album", which was intended for his upcoming debut album. His debut album is entitled "Bumps & Bruises" set for release in 2018. He also released a single parodying Bernie Sanders, and was featured in the Carnage single entitled "RARI" alongside Famous Dex. His popularity has also extended to various social media sites, which was one of the reasons his music was initially noticed.
Personal Life and Social Media
For his personal life, not much is known about Ugly God's relationships, if any. Many sources state that he is single, young and is still likely focused on his career, so he might want to keep that aspect of his life away from the public. Similar to numerous other music artists, he is highly active online through social media, with accounts on Twitter, Instagram and Facebook on which he mainly posts about his music as well as some personal endeavors; he has a lot of personal photos appearing with his friends and followers.
In 2018, he caused a bit of controversy when he talked about his religious beliefs, and how he identified as a flat earth believer. While he didn't go on about his beliefs, he did mention that he didn't believe in God – his Instagram account was deleted a few minutes later. With his account later restored, he gave a warning that the government is watching, and that they don't want him to spread the word about his beliefs on the shape of the earth. While no more details have been shared about this, some sources state that his account was likely blocked temporarily due to the negative attention his post received. He could also have made-up the entire thing as a publicity stunt, or to help promote his beliefs. Either way, he has kept silent about it since, and maintained his focus on his music.