The Untold Truth of Red Velvet Member –SEULGI
• Seulgi is a singer known for being a member of the K-pop girl group Red Velvet.
• She has a net worth estimated to be over $4 million.
• She attended the School of Performing Arts Seoul and joined Red Velvet in 201•
• She has been involved in solo projects including television appearances and solo tracks.
• She has been described as calm, knows how to play the guitar, is good at drawing and loves working with dark colors.
Who is Seulgi?
Kang Seul-gi was born on 10 February 1994, in Ansan, South Korea, and is a singer, best known for being a member of the K-pop girl group Red Velvet, one of five members of the group. They are best known for hits such as "ice Cream Cake", "Bad Boy", and "Power Up', and have won numerous awards since their formation in 2014.
The Net Worth of Seulgi
As of early-2020, Seulgi's net worth is estimated to be over $4 million, earned through a successful career in the music industry. She's gained numerous accolades for her work with Red Velvet, and has also worked on solo projects, including television appearances and solo tracks.
Early Life, Education, and Career Beginnings
Seulgi grew up in Ansan, raised by her parents alongside an older brother. She attended Ansan Byeolmang Middle School, and even then was interested in finding a career as an idol. She auditioned for the largest South Korean entertainment company – SM Entertainment – and was successful, leading her to move to South Korea to begin her training. SM Entertainment is known to be the home of popular acts such as Super Junio, Girls' Generation, NCT, Exo, and many more.
She attended the School of Performing Arts Seoul, a place known for focusing on the arts, with many trainees and aspiring idols studying there. One of her early advantages was that she learned to speak Japanese. For the next six years she trained and worked in SM behind the scenes. One of her first public appearances was in the project SM Rookies, which featured trainees before they were introduced to any girl groups. She joined future NCT members there including Taeyong and Jeno.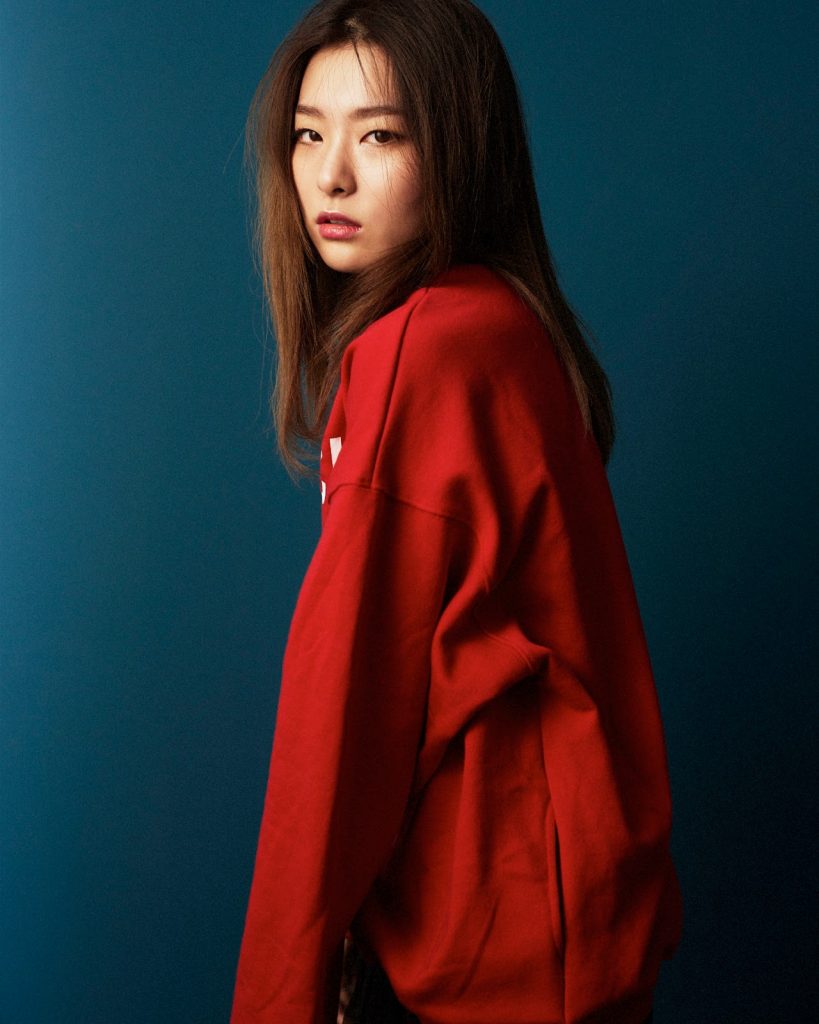 Red Velvet
Before her debut with Red Velvet, Seulgi was featured in the single "Butterfly" by Henry Lau, and also appeared in the music video for "Fantastic". She was then introduced as one of four members of Red Velvet, joining Irene, Wendy and Joy; a year later Yeri joined the group. Since their inception, they're released four albums with two reissues, and nine extended plays (EPs) – 11 of their releases have made it to the top of the Gaon Album Chart.
Two of their singles – "Red Flavor" and "Power Up" – debuted at the top of the charts upon their release.
Their achievements have led them to numerous awards, including a Golden Disc New Artist Award, and a Mnet Asian Music Award for Best Female Group. In 2018, they forayed into the Japanese market with their first Japanese EP called "#Cookie Jar", and continued releasing singles for the Japanese market in 2019, leading to their second EP for the country called "Sappy".
They've also toured internationally, going on the Redmare Tour which included appearances in the US and Canada. This led them to be featured in a remixed version of the song "Close to Me" by Ellie Goulding. A few of their recent releases include the trilogy EPs "The ReVe Festival: Day 1", "The ReVE Festival: Day 2", and "The ReVe Festival: Finale".
Solo Projects
Aside from Seulgi's work with Red Velvet, she's been involved in other projects, including the SM Entertainment musical "School Oz" in which she was given the lead role of Dorothy.
A few months later, she appeared in the variety show called "off the School". She also released a song with Wendy for the drama "Uncontrollably Fond, and appeared as a contestant in the singing competition "The King of Mask Singer", competing under the name Cinema Heaven.
She also worked on the theme song of the NCSOFT multi-player online role-playing game (MMORPG) "Blade and Soul", then on the single "Sound of Station" alongside other SM artists.
She also collaborated with Wendy for the single "You're the Only One I See", which was featured on the soundtrack of "Hwarang: The Poet Warrior Youth".
She also had a duet with Yesung of Super Junior called "Darling U", and then with Shinee's Taemin for the album "Move". A few of her latest solo projects include becoming a part of the "Law of the Jungle in Mexico". She is also a member of the mini-group Station Young which includes Chungha, SinB from GFriend, and Soyeon of (G)I-DLE".
Personal Life
Seulgi is single and like many K-pop idols they often keep their relationships secret, as their public image is heavily monitored by management.
She has been described as calm; she knows how to play the guitar. She is also very good at drawing, and loves working with dark colors when it comes to her clothes. Out of all the Red Velvet members, she is the one who goes shopping the most.