The Untold Truth of Red Velvet Member – Yeri
• Yeri is a member of K-pop girl group Red Velvet and has a net worth of over $300,000.
• She grew up in Seoul and trained at SM Entertainment for 3 years before joining the group.
• She has appeared in numerous SM Entertainment projects, variety shows, and sponsorships.
• Her solo work includes her self-composed solo release "Dear Diary", and the single "Hair in the Air".
• She is single and is called the messiest member of Red Velvet.
Who is Yeri?
Kim Ye-rim was born on 5 March 1999, in Seoul, South Korea, and is a singer, best known for being a member of the K-pop girl group Red Velvet. With the group she's achieved international success, releasing numerous hit albums and singles. She's also done a lot of solo work, particularly with SM Entertainment projects such as "SM Station".
The Net Worth of Yeri
As of early-2020, Yeri has a net worth estimated to be over $300,000, earned through a successful career in the South Korean music industry.
Her popularity has led to numerous opportunities including collaborations, television work, and sponsorships.
Early Life and Career Beginnings
Yeri grew up in Seoul alongside three younger sisters. At a young age, she aspired to pursue a career in the music industry, and began honing her skill so that she could succeed in auditions. She later attended Hanlim Multi Art School in the area known for its focus on the arts, and the school for many K-pop artists completing their high school education.
She successfully auditioned for SM Entertainment, the largest company of its kind in the country, and one of the companies responsible for the popularity of the Korean Wave around the world. The company is home to numerous artists such as Super Junior, Girls' Generation, BoA, Exo, and NCT. She joined the company in 2011 and trained for the next three years. One of her first public appearances was with the training group called SM Rookies, comprising of trainees who have yet to be introduced through an idol group.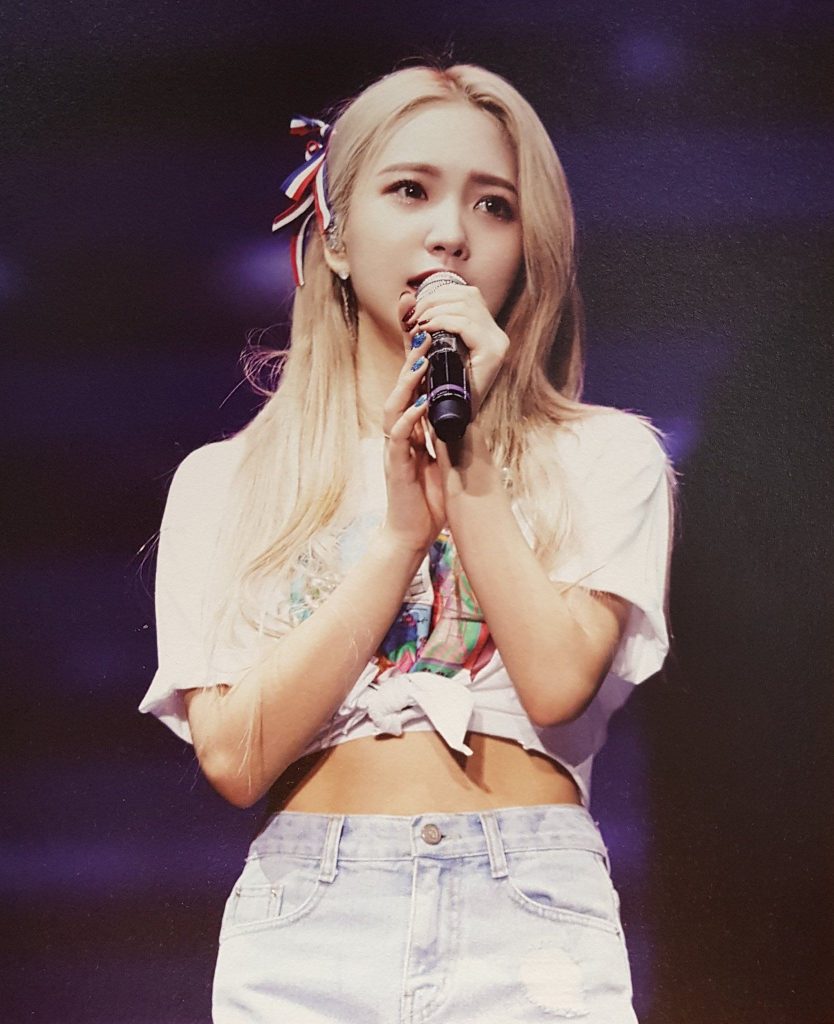 She joined the Rookies in their performance during the SM Town Live World Tour IV, which was held in several cities around Asia, including Tokyo and Shanghai.
Joining Red Velvet
Before joining Red Velvet, Yeri had made a brief appearance on their debut music video called "Happiness". She was added to the group nearly a year after its formation, joining Irene, Joy, Seulgi and Wendy, before the release of their first mini-album "Ice Cream Cake" which contained a lead single of the same name.
Following its release, they won their first music show trophy in the show "Music Bank", and their album was the best-selling among all-girl groups during the first half of the year. Later that year they released their first full-length album called "The Red" which contained 10 tracks.
Their second mini-album was released in 2016 called "The Velvet", containing the title track "One of These Nights". They followed it up with a third mini-album "Russian Roulette", and the title track reached the second spot of the Gaon Digital Chart.
In 2017 they released their fourth EP in "Rookie", which led them to winning on numerous music shows such as "Inkigayo", and "M Countdown". A special extended play release soon followed called "The Red Summer", which was followed by a solo concert called "red Room". Later in the year, they released their second full album called "Perfect Velvet", which had the lead single "Peek-a-Boo".
Recent Work with Red Velvet and Other Projects
In 2018, Red Velvet released a reissue of "Perfect Velvet" called "The Perfect Red Velvet", which featured five new tracks.
The album was highly successful, and gained a lot of international attention, so they began performing in Japan, and released their debut Japanese EP called "#Cookie Jar"; their fifth EP called "RBB" was released later in the year. A few of their recent releases include a trilogy of EPs called "The ReVe Festival: Day 1", "The ReVe Festival: Day 2", and "The ReVe Festival: Finale".
Aside from her work with Red Velvet, Yeri has also appeared in the variety show "Secret Unnie", alongside Han Chae-young.
— yeri pics (@cuteyeripics) February 17, 2020
She also worked on the third season of the music project "SM Station", joining Renjun of NCT. In 2019, she released her first self-composed solo release called "Dear Diary", which was created during her time in "SM Station". She and Renjun also released the single "Hair in the Air", which was used for the series "Trolls: The Beat Goes On!"
Personal Life
It is known that Yeri is single, and is still young so she is not yet focused on any long term romance.
Her busy schedule with Red Velvet also means that she has very little free time to engage in other things.
She has been called the messiest member of Red Velvet but she loves perfume. She also never walked in high heels in her life until filming for the music video for "Automatic". She knows how to speak basic English. She likes the character, Hello Kitty. She's also been compared by her bandmates to the Pokémon Squirtle, due to a resemblance in facial expressions.