The Untold Truth of Seventeen Member – Boo Seungkwan
• Boo Seungkwan is a South Korean singer and songwriter, best known for being a member of the K-pop boy group Seventeen.
• He is estimated to have a net worth of over $250,000.
• He trained with Pledis Entertainment for several years and debuted with Seventeen in 201•
• Since then he has released a number of EPs and studio albums with the group, as well as several television programs.
• In his free time, he enjoys calligraphy, singing, playing sports, and doing impersonations. He also does his best to keep the group positive.
Who is Boo Seungkwan?
Boo Seung-kwan was born on 16 January 1998, in Jeju, Jeju-do, South Korea, and is a singer as well as a songwriter, best known for being a member of the K-pop boy group Seventeen, performing under the name Seungkwan. He is signed with Pledis Entertainment, which manages his boy band.
The Net Worth of Boo Seungkwan
As of early-2020, Boo Seungkwan's net worth is estimated to be over $250,000, earned through a so far short but successful career in the South Korean music industry.
He's actively worked with Seventeen since its formation in 2015, and also done a few projects outside the band.
Early Life and Career Beginnings
At a young age Seungkwan trained diligently, and as a result, after auditioning he was accepted as a trainee by Pledis Entertainment, known for managing groups such as Bumzu, After School, and NU'EST. He trained under the company for several years and then took his first career steps in the web show "Seventeen TV", which was intended as an introductory show for future boy band project Seventeen.
In the show, each member was introduced and the group was shown practicing for their performances. They also held mini-concerts towards the end of each season.
As the show progressed, the group started to gain popularity, and in 2015 Pledis planned a debut for them in collaboration with the major television network MBC. They worked on the reality program "Seventeen Project: Big Debut Plan", which was set as a precursor to their official debut. This happened on MBC, making them the first male K-pop act to debut on a one hour show as a part of a major network.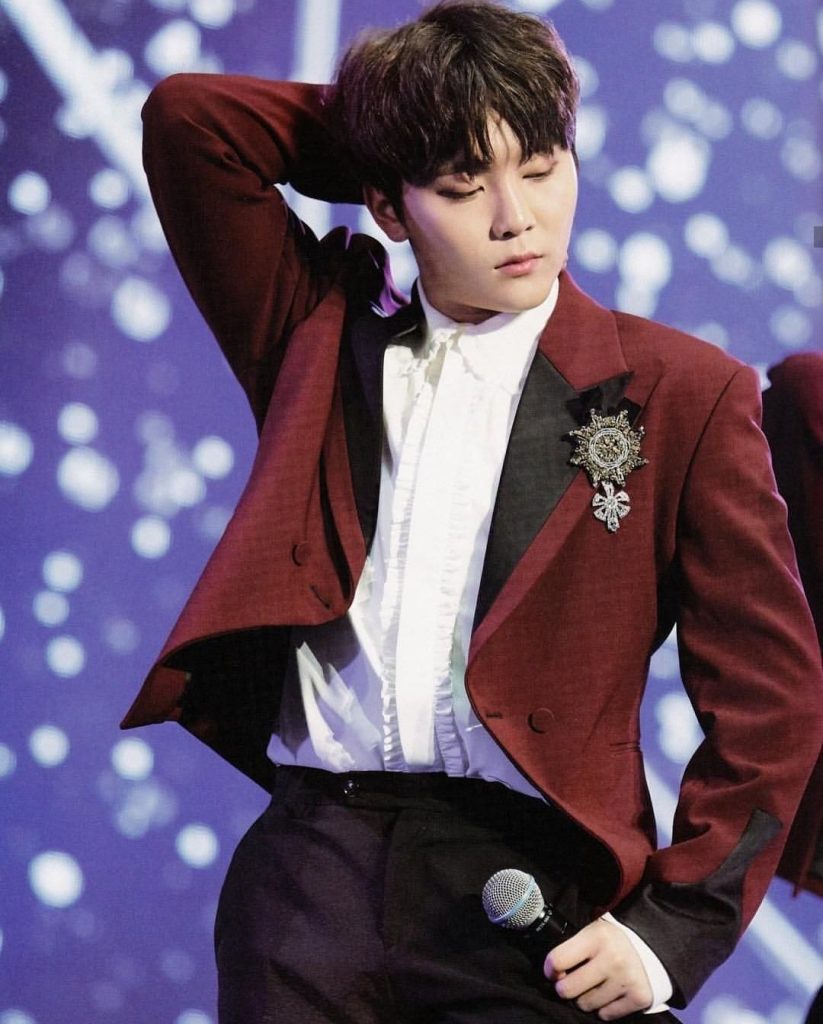 They were introduced by label-mates Raina and Lizzy.
Success with Seventeen
A few days later, Seventeen released their first extended play (EP) called "17 Carat" which became the longest-charting K-pop album in the US for the year. Later in the year, they released a second EP called "Boys Be" which proved to be even more successful than the first. The group won numerous awards in South Korean award shows as a result, and were listed in 2015's Billboard 21 Under 21: Music's Hottest Young Stars.
They began touring as a year-end celebration in the country, which extended to the next year.
A few months into 2016, the band released their first studio album called "Love & Letter", which reached the Oricon Weekly Pop Album Charts – the lead single, "Pretty U" led them to their first music show win. The album was later repackaged, and Seventeen went on their first tour across Asia, to countries such as Japan, Singapore and China. At the end of 2016, they released their third EP called "Going Seventeen".
In 2017, the band toured Japan, which attracted 50,000 spectators, and their fame in the country grew, leading them to be cast in the second season of the program "One Fine Day", which was a collaboration between MBC and Music On! TV.
Recent Projects with Seventeen
A few months later, Seungkwan and his band released their fourth EP – "AI1" – which reached the top of the charts in Korea. They then held their first world tour, before working on their second studio album "Teen, Age". A special edition of the album was also released, which was intended to be marketed internationally.
They then made their Japanese debut with the mini-album "We Make You", before working on their fifth EP called "You Make My Day".
In 2019, they released their sixth EP – "You Made My Dawn" – with the lead single "Home", one of their most popular releases, earning them wins on various music shows. One of their latest releases is their third album, "An Ode" which is their best-selling album to date.
Aside from Seventeen, Seungkwan has also worked in numerous television programs.
At around the same time as the release of their third album, he was cast in the show "Prison Life of Fools", alongside several Got7 members. He was also cast in the talk show "Five Cranky Brothers" which airs on JTBC.
Personal Life
It is known that Seungkwan is single – he hasn't talked about any romantic endeavors. His ideal girl would be someone easy going, but he is still young and busy working on numerous projects, so that he isn't looking towards any long term relationships, which are usually supervised by management to maintain a certain image for 'idols'.
During his free time, he enjoys calligraphy and singing. He also plays sports such as volleyball and basketball. He is a big fan of the K-pop group Wonder Girls. He also likes to do impersonations.
He is often emotional, and gets moved a lot during performances for fans. He does his best to keep Seventeen's group positive, especially when some of the members are feeling down.