The Untold Truth of 'Seventeen' Member – Jun (Wen Junhui)
• Born in 1996 in Shenzhen, China, Jun is a singer, actor and member of the K-pop boy group Seventeen.
• Has a net worth of over $400,000, gained through his music and acting work.
• Started his career as an actor and gained recognition for his film debut in 2006.
• Became a member of Seventeen in 2010 and the group released several successful EPs and albums since.
• Enjoys singing, playing the piano and Kung Fu in his free time.
Who is Jun?
Wen Junhui was born on 10 June 1996, in Shenzhen, Guangdong, China, and is a singer as well as an actor, best known for being a member of the South Korean K-pop boy group called Seventeen, which is managed by Pledis Entertainment. He is a part of the group's sub-unit called the Performance Unit.
The Net Worth of Jun
As of early-2020, Jun's net worth is estimated to be over $400,000, earned through a successful career in the entertainment industry. Aside from his work with Seventeen, he's also gained a lot of income through acting work and solo projects.
Early Life and Career Beginnings
Jun grew up in Shenzhen, and at a young age became set on a career in the entertainment industry. He started getting professional projects at the age of two, beginning with commercials, and three years later, he worked on his first television series in China called "Flying Drag – the Special Unit". He continued acting over the next few years, and in 2006 gained a bit of recognition for his film debut called "The Pye Dog", as his performance won him a Best New Performer Award from the Hong Kong Film Directors' Guild.
He also gained a nomination during the 27th Hong Kong Film Awards.
In 2010, he portraying a young version of the titular character in the film "The Legend is Born: Ip Man", which is based on the grandmaster of the martial art Wing Chun, Ip Man. After that he set his sights on a different trajectory, as he was approached by Pledis Entertainment for a prospective career as a K-pop idol. He accepted and moved to South Korea, training there for the next two years.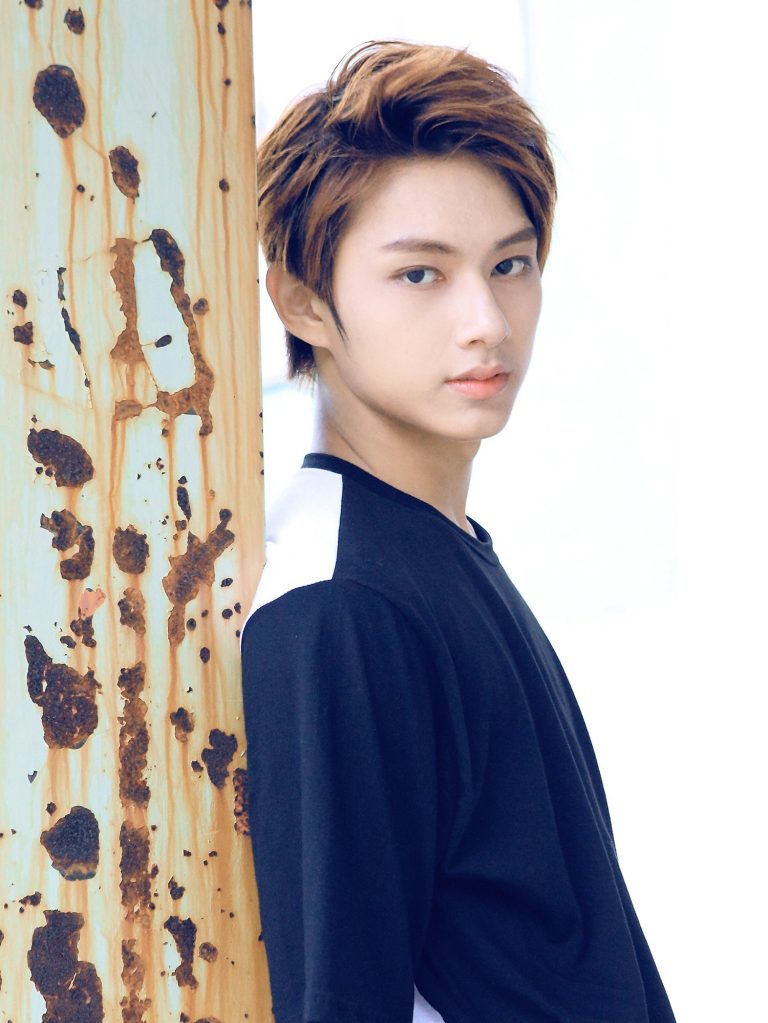 Rise to Fame with Seventeen
As a trainee, Jun began appearing in web broadcasts of the show called "Seventeen TV", which featured all future members of the boy group Seventeen. In the show, they were seen preparing for performances and it was also meant as an introduction to each member of the group. Eventually, they had a pre-debut reality show called "Seventeen Project: Big Debut Plan" which aired on MBC, the their actual debut made history, as it was the first time that a male K-pop group made their debut on a major television network in a one hour special.
A few days after their debut, they released their first extended play (EP) called "17 Carat", which quickly earned them fame internationally. They followed it up with a second EP – "Boys Be" – and the success of these two would lead to numerous wins in various awards shows. They then held a few concerts, before producing their first studio album in 2016, called "Love & Letter". Their music was also making waves in Japan, and they then went on their first Asian tour before releasing their third EP, called "Going Seventeen".
Recent Projects with Seventeen
In 2017, Seventeen held several concerts in Japan, which attracted large audiences despite them not yet making their official debut in the country. Their work there led them to appearances during the second season of "One Fine Day in Japan". A few months later, they released their fourth EP "AI1" which reached the top of the charts in Korea. They then went on their first world tour which reached the US. Their second studio album was called "Teen, Age" and they also released a special "Director's Cut" version of the album, which is a repackaging intended for their international audience.
Around this time they were gaining a lot of publicity, with "Time" magazine naming them as one of the best K-pop groups in the world. Afterwards they made their official debut in Japan with the EP "We Make You", before working on their fifth official Korean EP release, called "You Make My Day". In 2019, they produced a follow-up EP called "You Made My Dawn", which contained their most successful single to-date, entitled "Home". They also achieved platinum status for their Japanese single "Happy Ending".
Later in the year, they released their third studio album – "An Ode" – which sold over 700,000 copies in its first week alone, won Album of the Year award, and received recognition from Billboard.
Personal Life
Juin is single, and like many K-pop artists he doesn't talk about his romantic endeavors, which are often tightly controlled by management for image purposes. He is still young and focused on developing his career with Seventeen.
One of the reasons he moved away from acting towards music was due to curiosity, as well as a feeling that he was in a slump while acting in China. He knows Kung Fu as he trained in it during his youth. During his free time, he enjoys singing and playing the piano. He also wakes up the earliest among Seventeen members so he is responsible for waking everyone up. He also loves reading books and his goal is to have a good fan base from Korea extending to China.