The Untold Truth of 'Stray Kids' Member – Lee Know
• Lee Know is a member of K-pop boy group Stray Kids and has a net worth of over $1 million.
• His career began when he joined JYP Entertainment and was introduced to the public through a reality survival show called "Stray Kids".
• The group released their debut EP "Mixtape" and their single "Hellevator", which was successful and made its debut in second spot of the Billboard World Albums Chart.
• They released their EP "I Am Not" and held their second showcase at the Grand Peace Palace at Kyung Hee University.
• Lee Know is single, speaks basic English, and enjoys watching movies, hiking, and doing choreography in his free time.
Who is Lee Know?
Lee Minho was born on 25 October 1998, in Gimpo, South Korea. He is a vocalist, rapper and dancer, best known for being a member of the K-pop boy group Stray Kids. The group has been in existence since 2017, and was created through a reality show of the same name.
The Net Worth of Lee Know
As of early-2020, Lee Know has a net worth reputedly over $1 million, earned through a successful career in the music industry. He's worked on numerous music projects with Stray Kids, and has also been involved in numerous endorsements during his career.
Early Life and Career Beginnings
From a young age Lee was interested in pursuing a career as a male idol. He started auditioning at the first opportunity he got, and was successful in joining JYP Entertainment. The company is one of the largest of its kind in South Korea, responsible for production, managing talents, events management, music publishing and many more. Some of their most popular artists include Twice, Day6, Got7, and Itzy.
After training with the company for a year, he was introduced to the public through a reality survival show called "Stray Kids", which was intended to finalize the members of JYP's planned boy group of the same name.
The show continued JYP's trend of having trainees match up against idols from JYP. The show lasted for 10 episodes, and Lee was one of the two who were eliminated from the competition, but JYP ultimately decided that all nine members who participated in the show would be a part of the final lineup of Stray Kids. Through the show, the group released their first single called "Hellevator".
Rise to Fame with Stray Kids
After the show, the official Stray Kids website was launched, and they then worked on their debut extended play (EP) called "Mixtape".
The EP featured a total of seven tracks – including their first release "Hellevator" – which were all worked on by the members in terms of songwriting and composition. The group subsequently released their singles online, firstly a song called "Beware", before releasing "Spread My Wings". The latter proved highly successful, making its debut in second spot of the Billboard World Albums Chart, and Gaon Album Chart.
Stray Kids then worked on their debut showcase, which was held at the Jangchung Arena.
Following the events, they produced their second EP called "I Am Not" which contained the lead single "District Nine", and also contained hits such as "Mirror" and "Grow Up". The EP proved another success, selling over 54,000 copies within its first month, leading it to debut in fourth spot of the Gaon Album Chart.
The group then went on their first overseas trip, including being invited to Japan for the 2018 KCON – the annual event is known for celebrating the Korean wave, or the popularization of Korean entertainment around the world.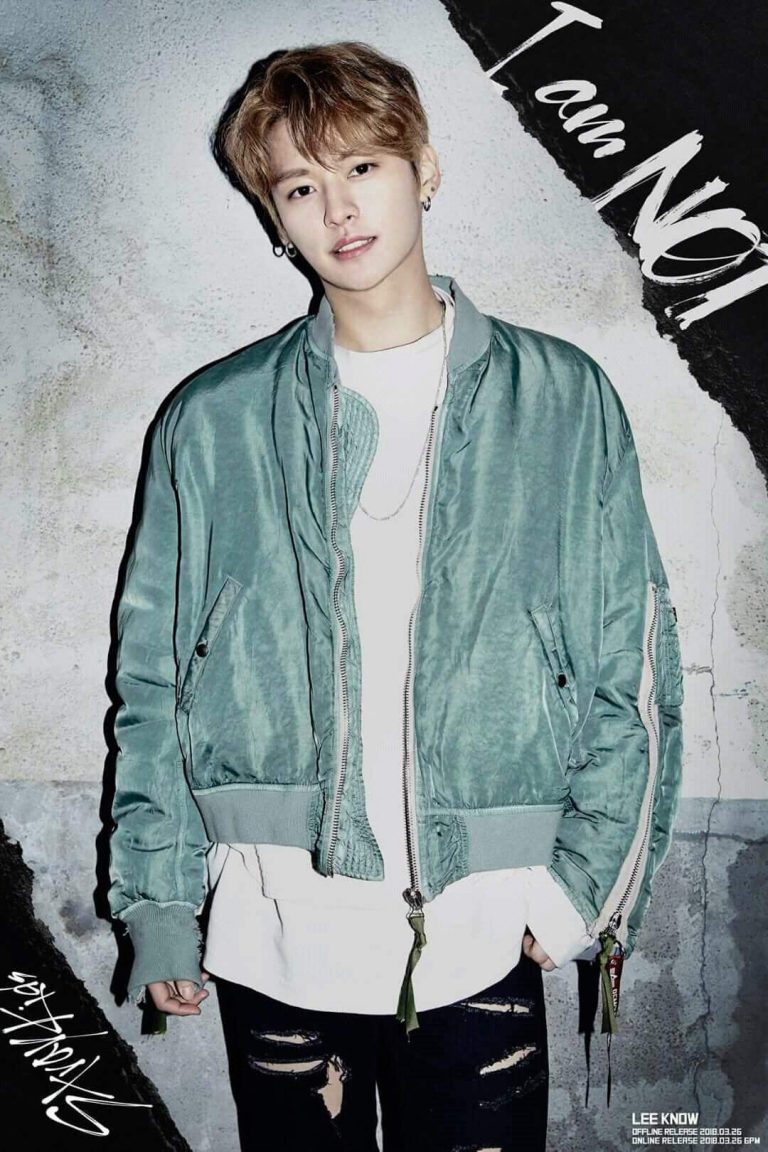 Recent Work with Stray Kids
Following their return from Japan, Know and the rest of Stray Kids held their second showcase at the Grand Peace Palace at Kyung Hee University. They then released their next EP called "I Am Who", which had the title track "My Pace". Afterward, they held their third showcase at the Olympic Hall which was also set to introduce their next release "I Am You".
In 2019 the group came back with a new EP "Cle 1: Miroh", which was released as a part of the celebration of the group's first anniversary.
This led to their first win in a music show, specifically "M Countdown" thanks to their lead single "Miroh". They followed it up with the continuation of the EP called "Cle 2: Yellow Wood", which was also the precursor to their world tour across Europe and North America.
200216 'District 9 : Unlock' in LOS ANGELES
preview#리노 #LeeKnow #StrayKids #스트레이키즈 pic.twitter.com/GLxOSunAZr

— 노.만 (@KNOWONEELSE1025) February 17, 2020
Later in the year they announced the District 9 Unlock World Tour along with their next EP "Cle: Levanter". However, shortly after the announcement, it was announced that group member Woojin would be leaving the group, which led to a one month delay, and they then released their first single – "Astronaut" – without Woojin.
Personal Life
It is known that Lee Know is single, still young and focused on his career with Stray Kids rather than pursuing any long term relationships.
It is also generally believed that management is strict when it comes to the relationships their talents keep, especially in South Korea, so preserving a certain image. He knows how to speak basic English and is ambidextrous. During his free time, he enjoys watching movies or anime, hiking, or doing choreography. He takes inspiration from other K-pop acts including Wonder Girls and 2PM. He isn't very outgoing, preferring to stay at home to watch movies if he has the option.