The Untold Truth of 'Super Junior' Member – Lee Sung-min
• Lee Sung-min is a singer, actor, and member of the K-pop boy band Super Junior.
• He has a net worth estimated to be close to $1 million.
• He was first placed in a project R&B group with future bandmates before officially debuting with Super Junior.
• He has participated in several variety programs, dramas, and musicals.
• He is married to actress Kim Sa-eun and has his own YouTube channel.
Who is Sungmin?
Lee Sung-min was born on 1 January 1986, in Ilsan-gu, Goyang, South Korea, and is a singer as well as an actor, best known for being a member of the K-pop boy band Super Junior. He is also a member of several Super Junior sub-units, including Super Junior-M, Super Junior-H, and Super Junior-T.
The Net Worth of Sungmin
As of early-2020, Sungmin has a net worth estimated to be close to $1 million, earned through a successful career in the music industry, including solo releases. Apart from his work in music, he's also been involved in acting projects, as well as participating in several variety programs.
Early Life and Career Beginnings
Sungmin grew up in Goyan alongside a younger brother; their father worked as the CEO of two companies in the country. Sungmin had dreams of making it big in the entertainment industry, and got a kickstart to this career when he joined the SM Youth Best Contest competition, winning first place alongside future bandmate Donghae. The two were then signed to the largest entertainment company in the country, SM Entertainment, and for the next couple of years, both of them trained in acting, singing, and dancing.
Sungmin was initially placed in a project R&B group, alongside Junsu and Eunhyuk, who would also later become members of Super Junior. They made their first appearance in "Heejun vs. Kangta, Battle of the Century: Pop vs. Rock", which only lasted for a short while, as Junsu would later become a part of the group TVXQ. Sungmin and Eunhyuk, on the other hand, helped form the first generation of Super Junior, called Super Junior 5.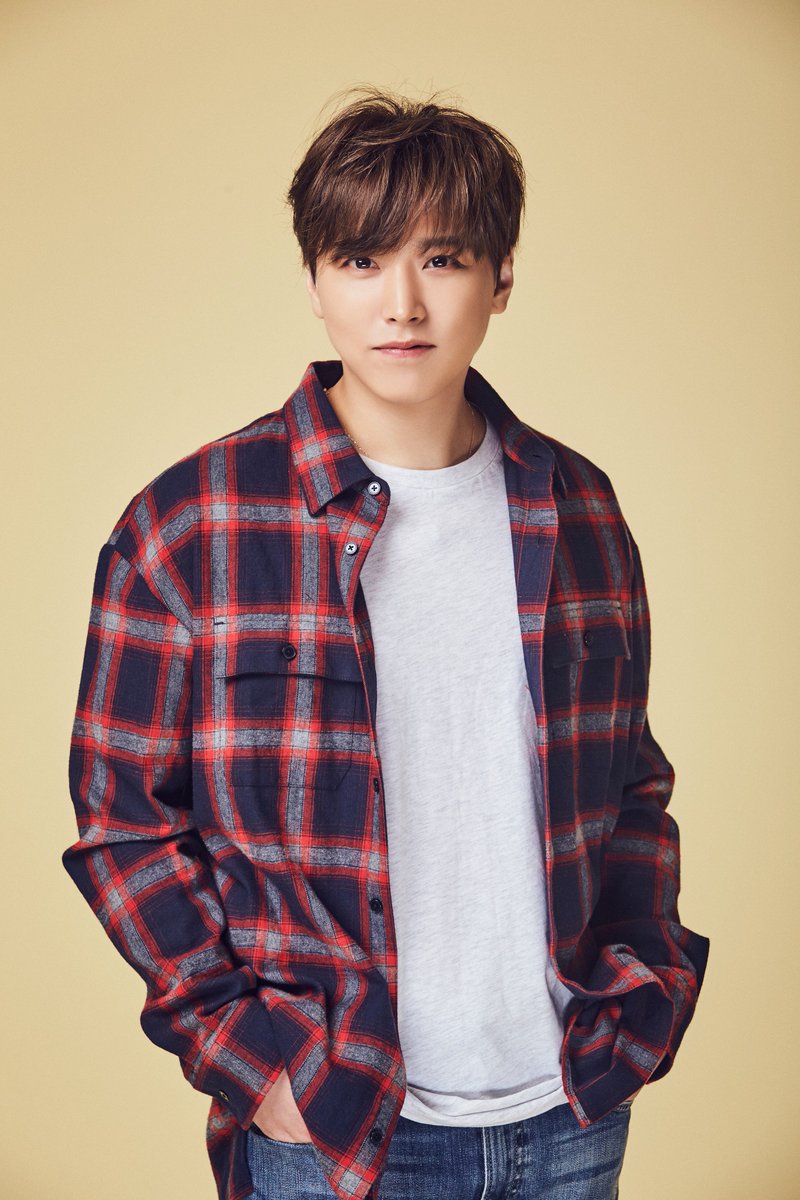 Shortly before his debut with the group, Sungmin made his first television appearance in "Sisters of the Sea".
Rise to Fame
Sungmin featured in Super Junior 05, the concept being a rotational group with 12 members. They made their debut in the show "Inkigayo", performing the single "Twins (Knock Out)", before later releasing the debut album "SuperJunior05 (Twins)". Following the arrival of new member Kyuhyun, SM then dropped the idea of future Super Junior generations, with all members becoming a part of a bigger group simply called Super Junior.
They then released their most successful single so far, in "U".
While working with Super Junior, Sungmin appeared in the drama 'Finding Lost Time" and was then assigned to the trot-singing subunit Super Junior-T. He also appeared in "Attack on the Pin-Up Boys" and in 2008, was assigned to the subunit Super Junior-H, before becoming a part of Super Junior-T. He also worked on the drama "Super Junior Unbelievable Story, and was the lead in a musical production called "Akilla".
WATCH: #SuperJunior's #Sungmin Drops Beautiful Cover Of "Here I Am Again" #kstar @LIU_Sungmin https://t.co/LCQV2xDsYQ pic.twitter.com/1lG7pyKVaJ

— What The Kpop (@whatthekpop1) February 15, 2020
The early-2010s saw a continuation of his acting and television appearances. Some of his projects during this time include "Pit-a-Pat Shake", "Jack the Ripper", and "Hong Gil Dong". He also reunited with Super Junior in 2012 for the album "Sexy, Free & Single".
Recent Projects
In 2013, Sungmin along with Super Junior-M released their second album "Break Down" and he then joined seven other members for the World Tour: Super Show 5. While eight members were featured regularly in the shows, others made sporadic appearances throughout the tour.
Super Junior-M then released their third EP called "Swing", after which Sungmin expressed an intention to enlist as a part of Seoul Metropolitan Police, but postponed it due to numerous musical projects. He worked on "Vampire", participated in Super Junior World Tour Super Show 6", and also in Super Junior's seventh album "Mamacita".
In 2015, he went on mandatory military service which was completed around the end of the following year.
During his military service, he served around 21 months of active duty with the 17th Division stationed in Incheon.
Following his return, he went back to the musical scene, working on a production of "Boys Over Flowers" before participating in the SM Sation project, releasing the single "Day Dream".
In 2018, he started his own YouTube channel, which is also under the SM Label.
In his channel, he does numerous things from vlogs, playing video games, composing music, and promoting various products. He also works alongside his friend Haeun who goes under the stage name MilkyWave. One of his latest projects is his first solo EP called "Orgel".
Personal Life
In 2014, Sungmin and actress Kim Sa-eun confirmed that they were dating – the couple married in December that year, in a private ceremony attended by close family and friends.
In 2019, he alongside Kangmin created controversy following the announcement that Super Junior was making a comeback, but that these two were not participating – Sungmin had solo commitments, but Kangmin was allegedly found guilty of several criminal charges. Fans petitioned that the two would be kicked out of Super Junior or else they would start boycotting the band. However, SM Entertainment did not respond to the threats.